Sponsored Links
"Bonny's Bake shop" was introduced in a cafe book in Osaka and Savvy (a famous information magazine in Kansai) as "Pie and cheesecake are delicious", and I was curious about it. I was finally able to go!
About Bonny's Bake shop
"Bonny's Bake shop" is a shop of American baked goods such as pies, muffins and cookies made by good friends and sisters.
The baked confectionery uses seasonal Japanese ingredients, and although the taste is American, the taste is delicate.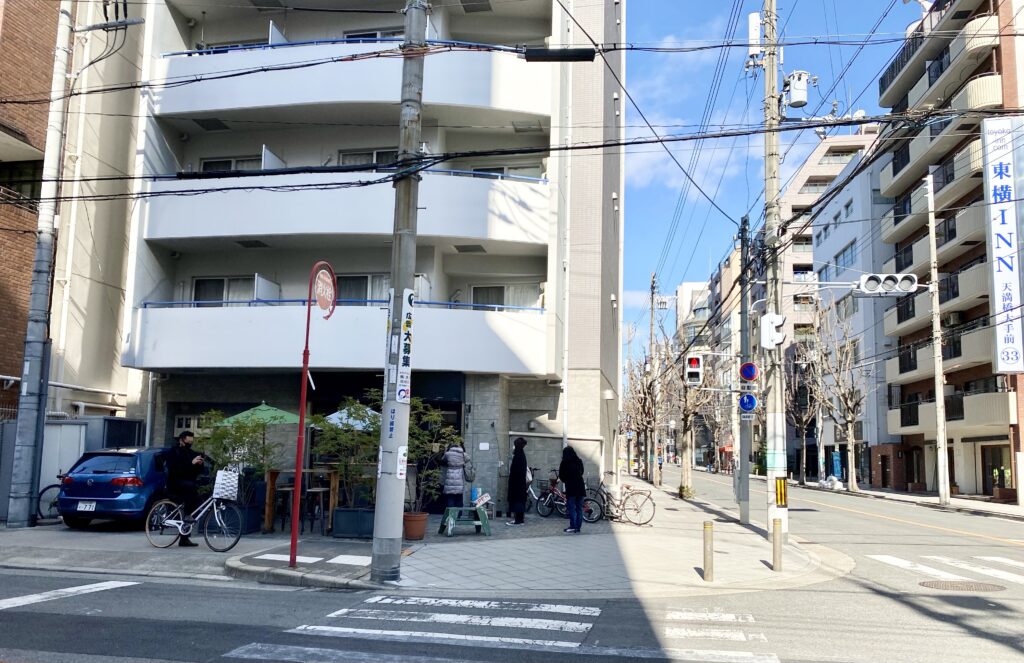 Location and appearance
Roughly speaking, it is located in the Hommachi area (or Nakanoshima area) between Temmabashi station and Tanimachi 4-chome station. It's not in a restaurant area but in a residential area, so I was thrilled, "Is it really right here …", but when I approached, I was a little relieved to see the people lined up in front of the store ( ´ω ` ). 
Look for the foliage plants, terrace seats, and the black sign in front of the shop.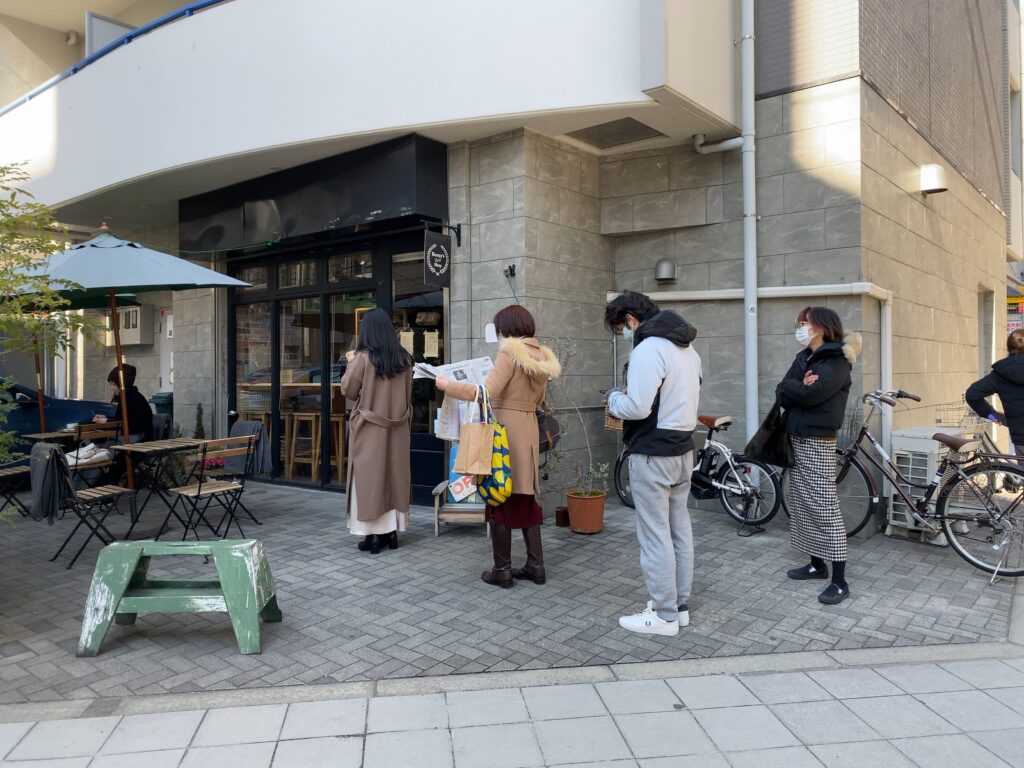 I arrived around 12:30, and the line seemed long due to the space between people and the entrance restrictions, but I could buy it after waiting about 10 minutes.
When you enter the shop, you will find a lot of baked goods at the face-to-face counter! And it's a style of ordering there, but it was painful because the attractive baked goods spreading in front of me tempted me all at once ~ w> <! !! 
Thank you for explaining each delicious way of eating carefully when ordering ♡
I was so excited that I tried arranging them in a nearby park.
Open the box and feel like Ushishishi … ((≧ 艸 ≦ *)) ♡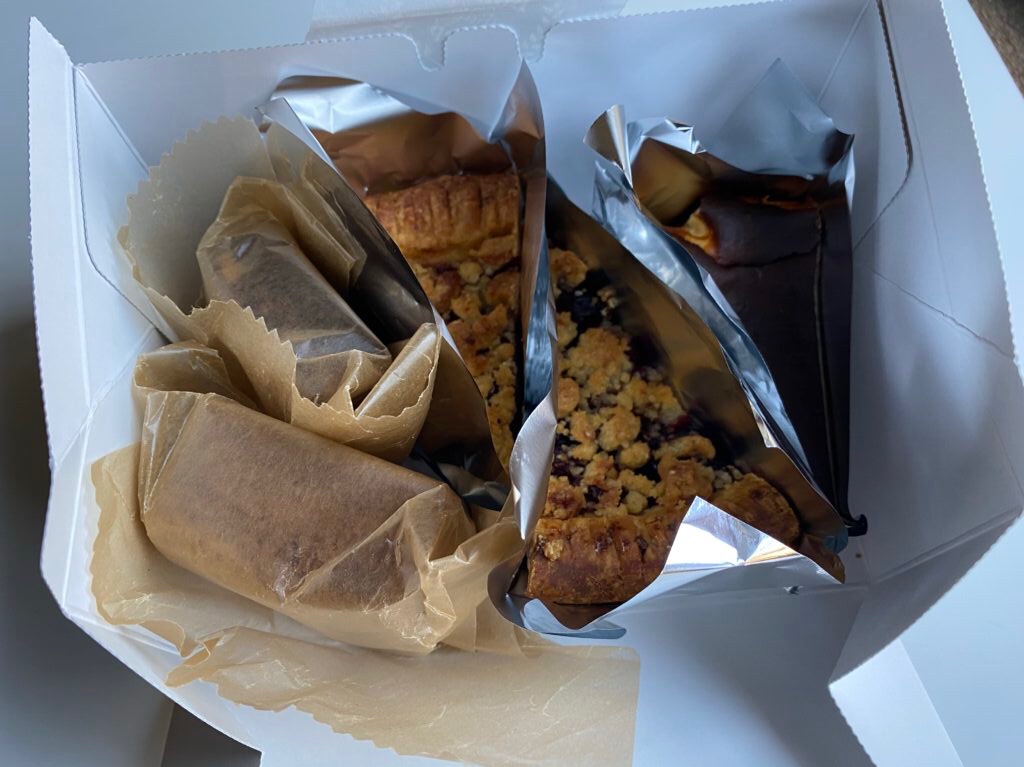 Introducing what I bought!
Then, I will introduce what I bought immediately!
First of all, I was really looking forward to Basque cheese cake 480 yen
When you eat in at Bonny's Bake's cafe, it's a famous Instagram cake that comes out with a fork stuck in the cake!
It seems that this Basque cheese cake was made by incorporating the taste that the owner ate while visiting the bars in Spain, but it looks and feels heavy, and although it is tightly packed, the moment you eat it, it feels good at body temperature. The cheese melts and passes through the mouth refreshingly. .. It was a very elegant and light taste ♡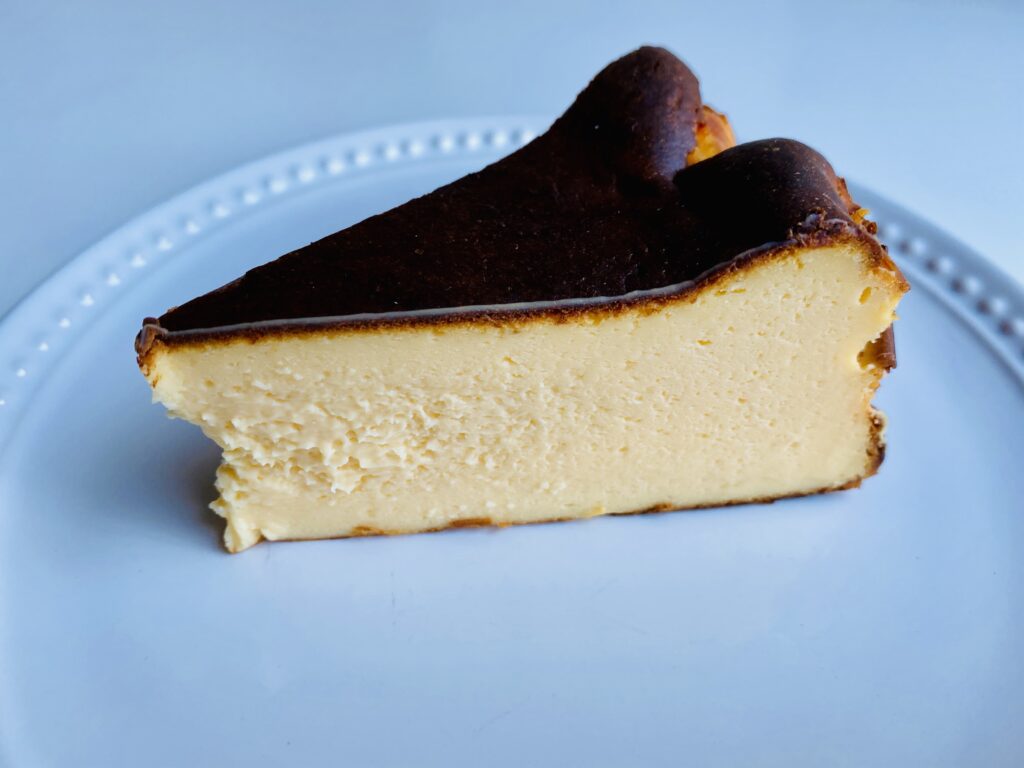 Next is cherry pie 490 yen!

Bonny's Bake shop's signature cherry pie, which has been around since its inception, is made by stuffing rich cherries stewed with brandy and spices into a pie and baking it. It's rich, sweet and sour, and super delicious!
It may be Osaka's No. 1 cherry pie!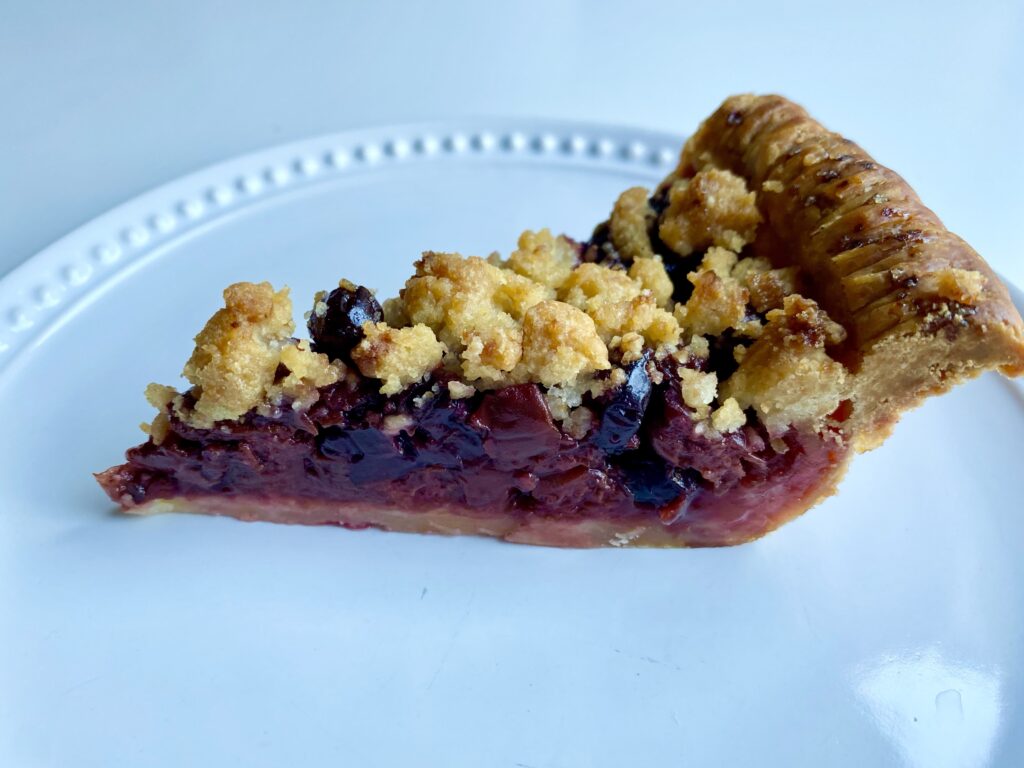 Next, left or upper yuzu and sake lees white chocolate brownie 320 yen
Yuzu scented softly, and the soft sweetness of white chocolate and sake lees matched and I liked it (゜ ∀ ゜)
Right or lower brownie 280 yen A
royal road brownie! Crispy! Funya! Shioume is good, it's not too sweet, but it's sweet and satisfying ♡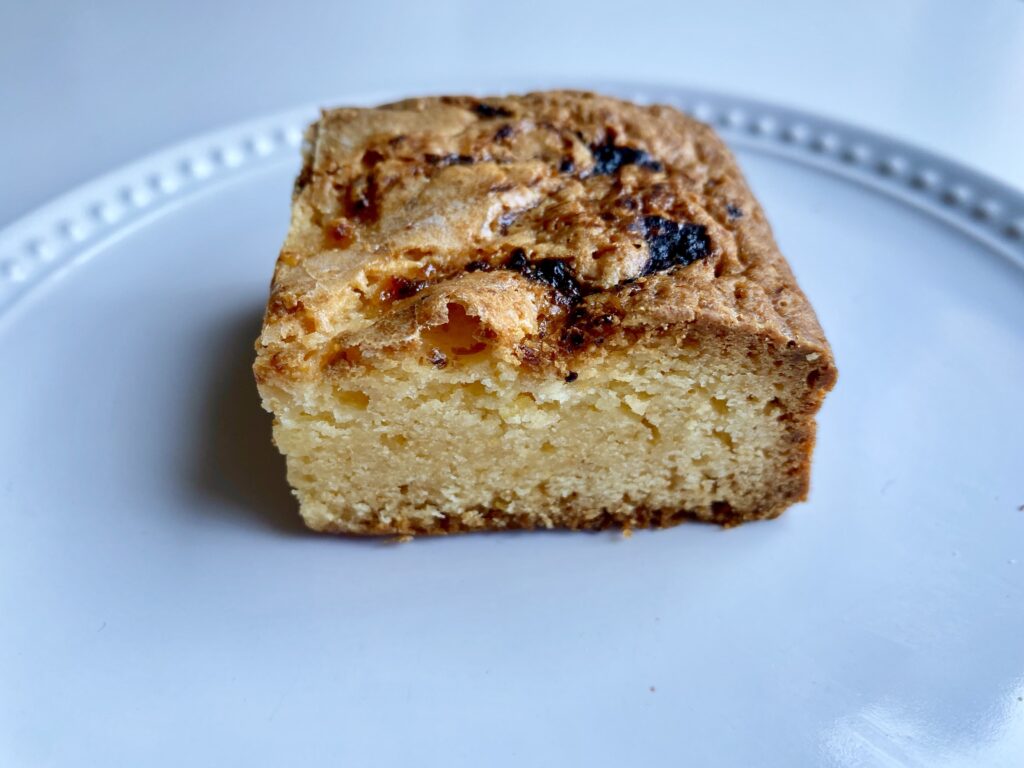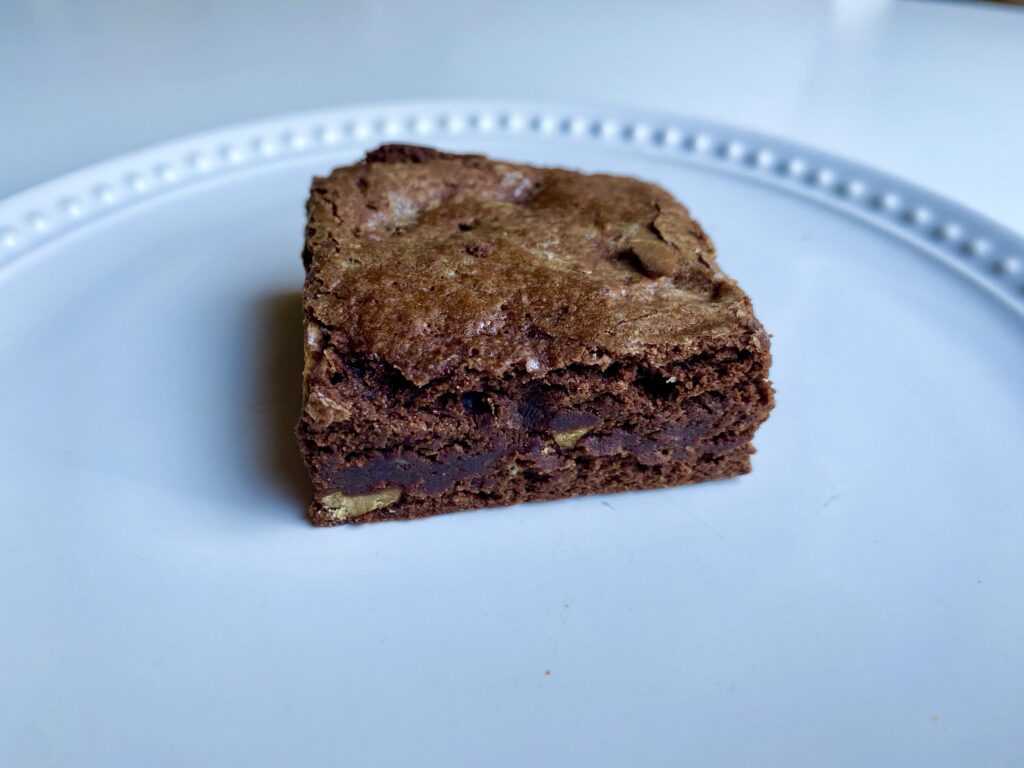 Lastly, American cookies with left marshmallows and chocolate chips 230 yen
I like cookies with marshmallows on them! Deliciousness that does not disappoint!
Right- American cookie of fermented butter 230 yen
fluffy fragrant with butter Ko' and噛Ru! The saltiness and milkiness of butter? It was a cookie that I could feel firmly and had a good taste.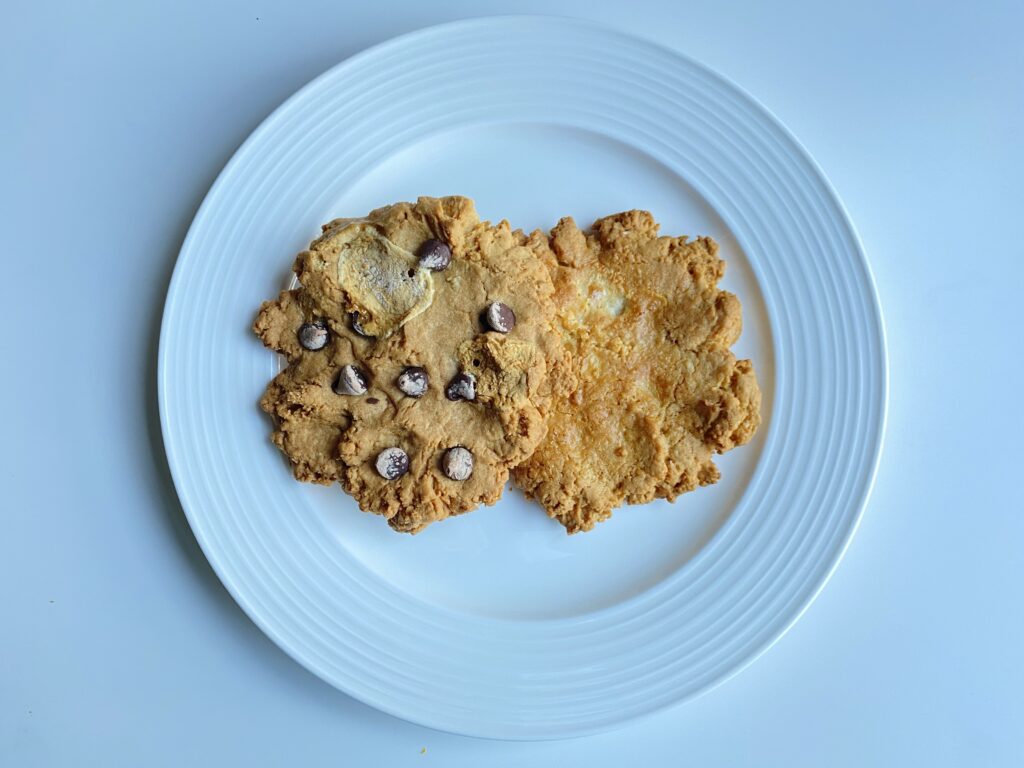 There were many other things I wanted to eat, such as tarte tatin and cookies with other flavors, but this time I made the above lineup (*'ω' *)
The strange thing is that the baked confectionery here is not so sweet, but I am completely satisfied and not guilty, probably because the owner is making it with great affection ~ (* ^^ *) Really. , Everything was delicious enough to bring back the taste just by looking at the photos (☆ ▽ ☆)
Next time I would like to go to a certain time zone for muffins (๑ • ̀ ㅂ • ́) و At that time, I will post it on my blog again ☆
【Bonny's Bake shop】
Address: 2-1-1 Ote-dori, Chuo-ku, Osaka Capitol Ote-dori 1F
(about 6 minutes walk from Tenmanbashi station, about 7 minutes walk from Tanimachi 4-chome station)
Business hours: 12: 00-18: 00
* Muffins will be baked sequentially after 13:00
Phone number: 06-6360-9266
Regular holidays: Mondays and Tuesdays * Irregular holidays available (check with Today's Menu or Facebook)
Budget: Pai 480 yen , Basque cheese cake 480 yen, various cookies 230 yen
Payment: Cash only
HP: http://bonnysbakeshop.net/
Facebook: BonnysBakeShop
Instagram: @ bonnys.bake.shop
Twitter: @Bonnysbake_