Sponsored Links
Pakistani food that you will want to eat on a regular basis.
When I was walking in Shinsaibashi, the sign I often see was a Pakistani restaurant, so I stopped by for lunch.
About Ali's Kitchen 
I stopped by Ali's Kitchen, a Pakistani and Arab restaurant famous for Biryani (Takikomi gohan).
And what! I found out later that Coco was the first Pakistani restaurant in Japan to be listed in Michelin's Bib Gourmand(゚∀゚ )!
Location and appearance
The location is on the first basement floor of the Torres Building near Shinsaibashi Uniqlo.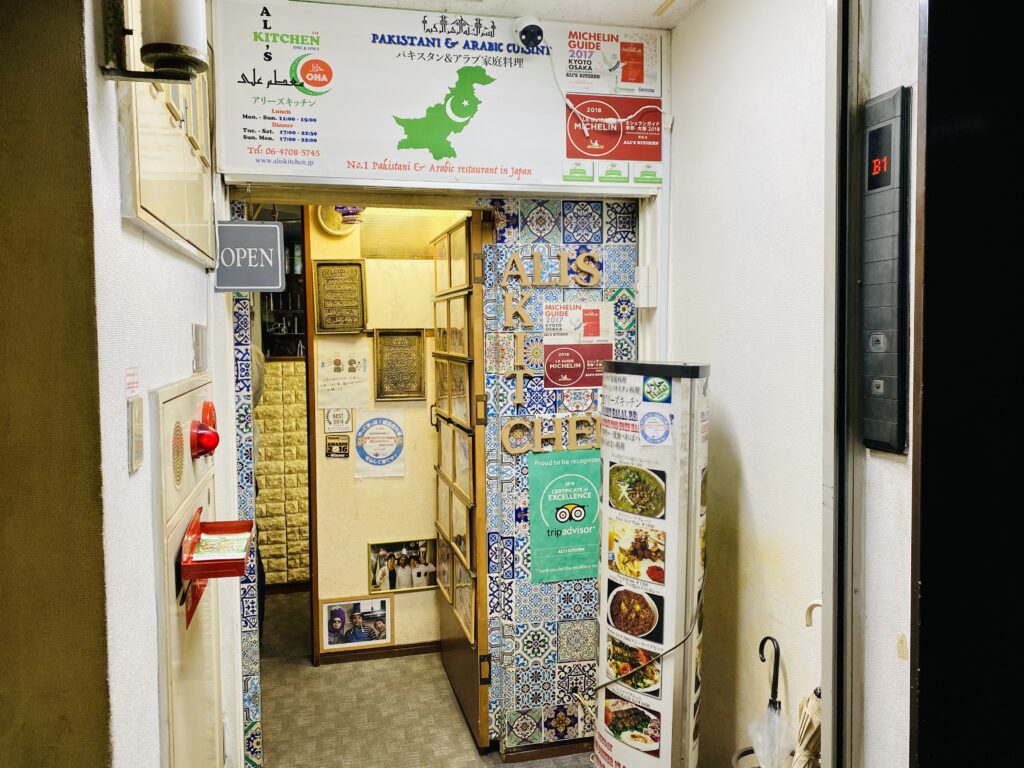 There is a signboard on the ground, so it's easy to understand.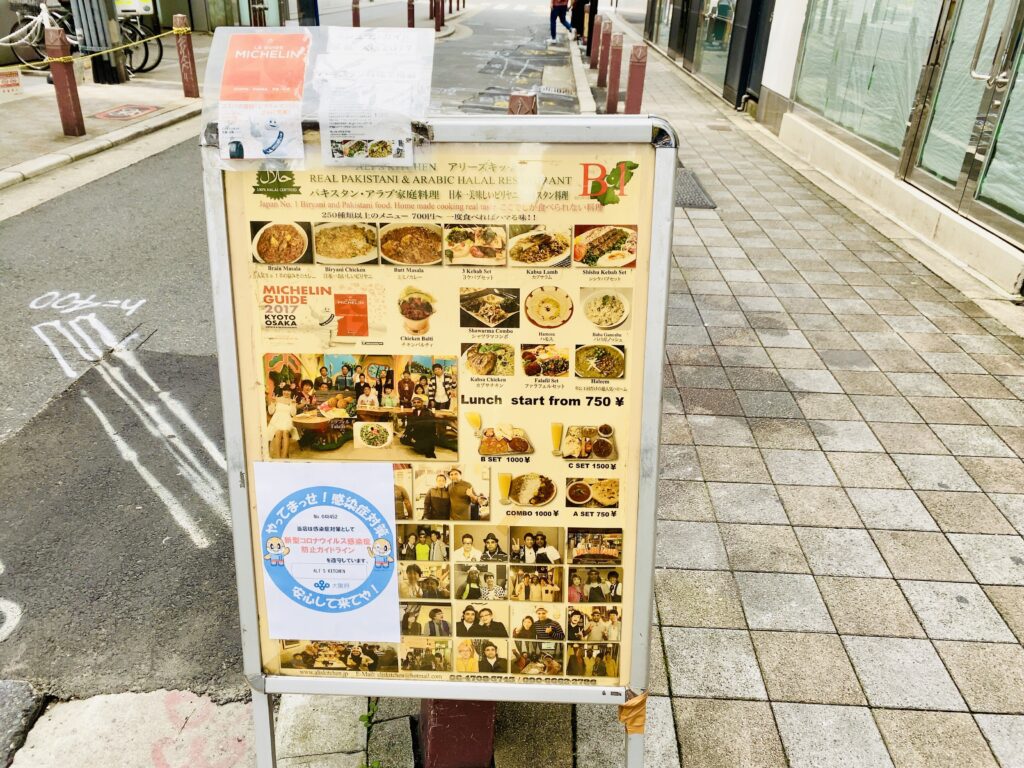 What I ordered
Enter the exotic store and check the menu for seats.
The lunch set is almost 1000 yen, which is conscientious for its location ☆
The biryani set was also 1000 yen (*'ω' *)
You can also add soft drinks for +100 yen and tandoori chicken for +200 yen.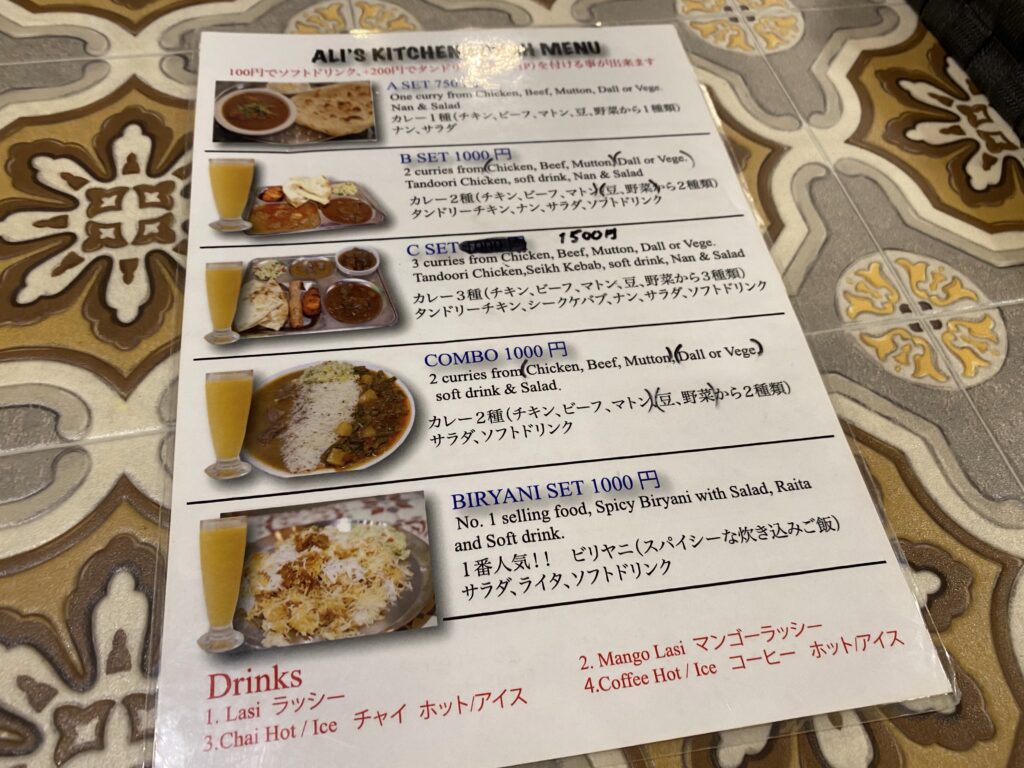 This time, I ordered the B set (2 types of curry, tandoori chicken, naan, salad, soft drink) and the most popular biryani set (salad, writer (yogurt salad), soft drink).
Drink
Before cooking, Ice Chai and Mango Lassi are here!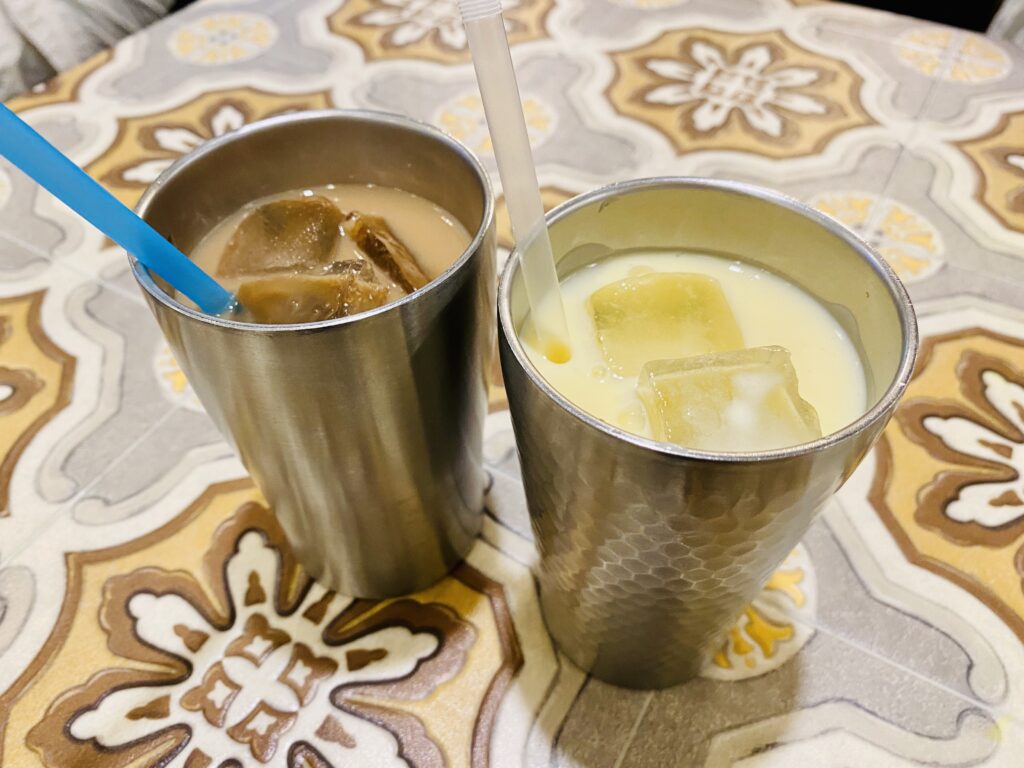 Mango lassi is a stable horse! Chai tasted a little like black tea.
B set (mutton curry, bean curry)
And the B set has arrived!
The curry is mutton curry on the right (red) and bean curry on the left (yellow), with salad, naan and tandoori chicken!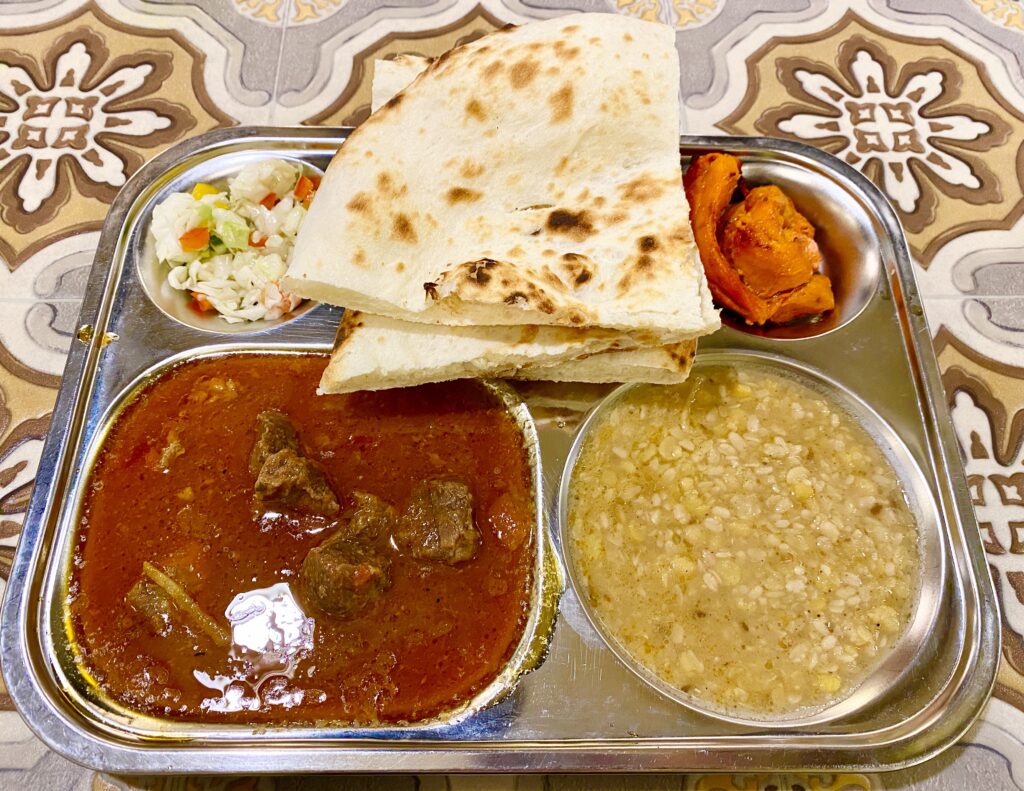 The mutton curry didn't taste like sesame seeds in Japan, but it was delicious as a mutton mutton! 
Also, when I was worried about what kind of curry to choose from two types when ordering, the bean curry that the master said, "I was so affectionate !!!!!!!!!!!!!!!" It was absorbed directly from the cells before it arrived …? "I was struck by the body (º﹃º) ☆
The salad with chopsticks rest and the tandoori chicken with accents were also delicious! !!
Popular No.1 Biryani set
And here is!
The famous Biryani (☆ ▽ ☆) !
↓ ↓ ↓ ↓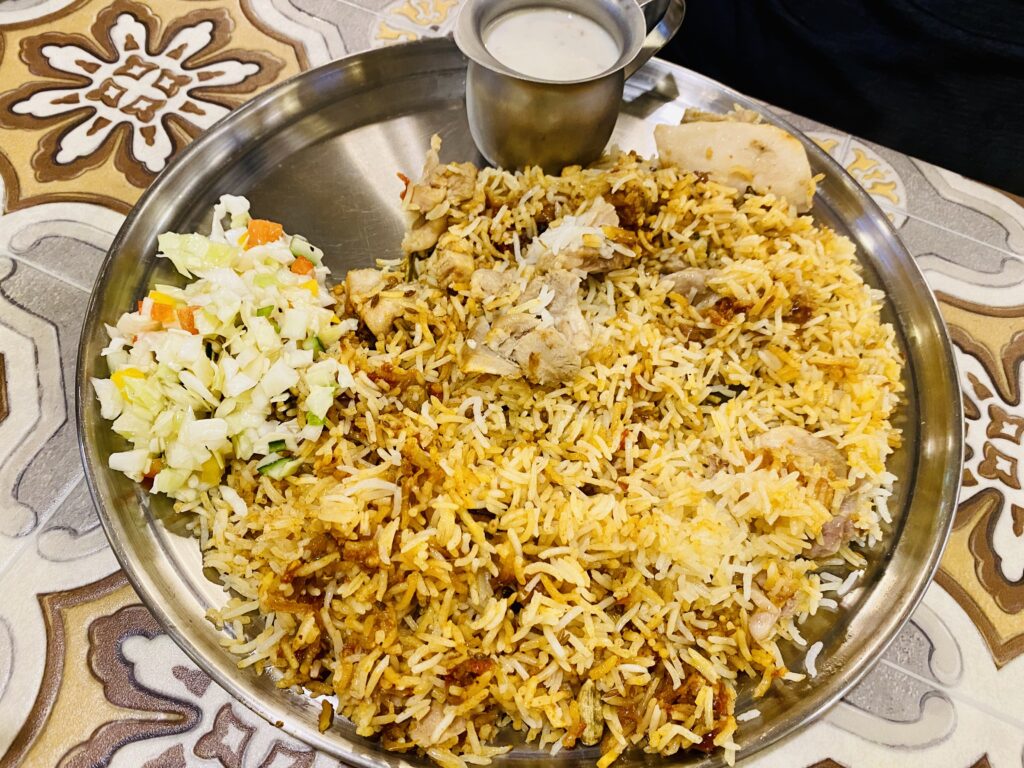 It's bigger than I expected and I'm surprised! !!
However, you can eat crispy with basmati rice with a light texture, and above all, it's really delicious (゚ Д ゚) Uma !! !!
What should I express … The spices work reasonably well, and are they ethnic? However, it has a taste like Japanese food, and when you eat it, the energy seems to boil from the bottom, and it's delicious anyway! !!
Cardamom is included like this, and when you chew it, it's refreshing and slightly crispy. The taste of cardamom and the flavor of biryani combine to make it even more delicious … ♡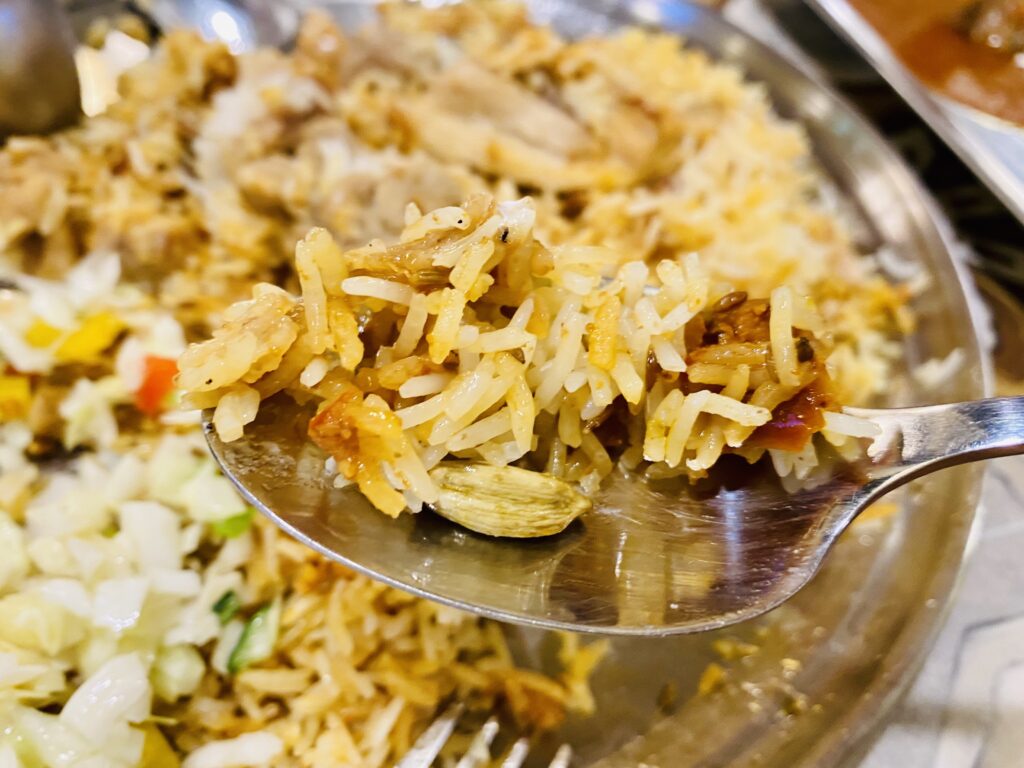 That's why I ate it completely
No, it was delicious as it was published in Michelin's Bib Gourmand (๑ • ̀ ㅂ • ́) و! !! Atkarashitakuseni w
Also, when I enter the shop, I miss the scent of Nana (an area where there are many Middle Eastern dishes in Bangkok's Arab town) … Or rather, it is amazing that even though it is in the middle of Shinsaibashi, the sign of Osaka disappears at once and you can feel a foreign country. .. ..
I feel that the energy value of both the food and this shop itself is high, and even if the energy of the mind and body is low due to stress, it seems that if you come here and eat biryani, it will be revived ٩ ('ω') و
The location is good, lunch is 1000 yen, and I want to come to eat regularly (* ´ω ` *)!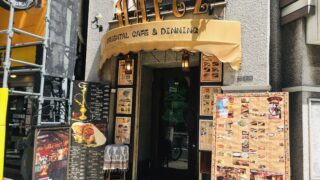 【Osaka Restaurant】If you want to eat Persian (Iranian) food in Osaka, "HAFEZ" @ Amemura / Horie
When I was in Bangkok, I often went to eat Persian (Iranian) food i...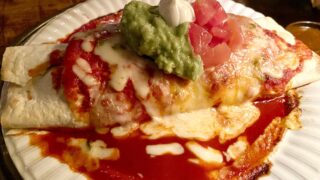 【Osaka Restaurant】Really delicious Mexican "EL PANCHO" in Osaka @ Shinsaibashi
"EL PANCHO" is a famous Mexican restaurant that is delicious no mat...
【Ali's Kitchen】
Address: 1-10-12 Shinsaibashisuji, Chuo-ku, Osaka-shi, Osaka Tresville B1
(2 minutes walk from Shinsaibashi Station, near Uniqlo Shinsaibashi)
Business hours: 11: 00-15: 00, 17 : 00-22: 00
Phone number: 06-4708-5745
Regular holidays : Irregular holidays
Budget: Lunch 1000 yen, Dinner 2000 yen
Payment: Cash, credit card
HP: https://www.aliskitchen.jp/
Tripadvisor: Ali's Kitchen Osaka Halal Restaurant