Sponsored Links
When I was in Bangkok, I often went to eat Persian (Iranian) food in the Nana area (Arab town).
I searched and found "HAFEZ", thinking "Isn't it in Osaka?", And now it's my favorite restaurant that I always go to when I want to eat Persian food.
It's a recommended restaurant where you can eat authentic Iranian food in Osaka, so I would like to introduce what you are ordering.
About "HAFEZ"
"HAFEZ" is a halal-friendly international restaurant that serves Persian (Iranian), Turkish and Indian cuisine, founded in 1997.
Location and appearance
The location is right next to Sankaku Park in the American Village, along the Yotsubashi-suji. From the station, it's about a 1-minute walk from Yotsubashi Station and a 5-minute walk from Shinsaibashi Station, so it's easy to access.
The yellow entrance labeled "HAFE Z" is a landmark.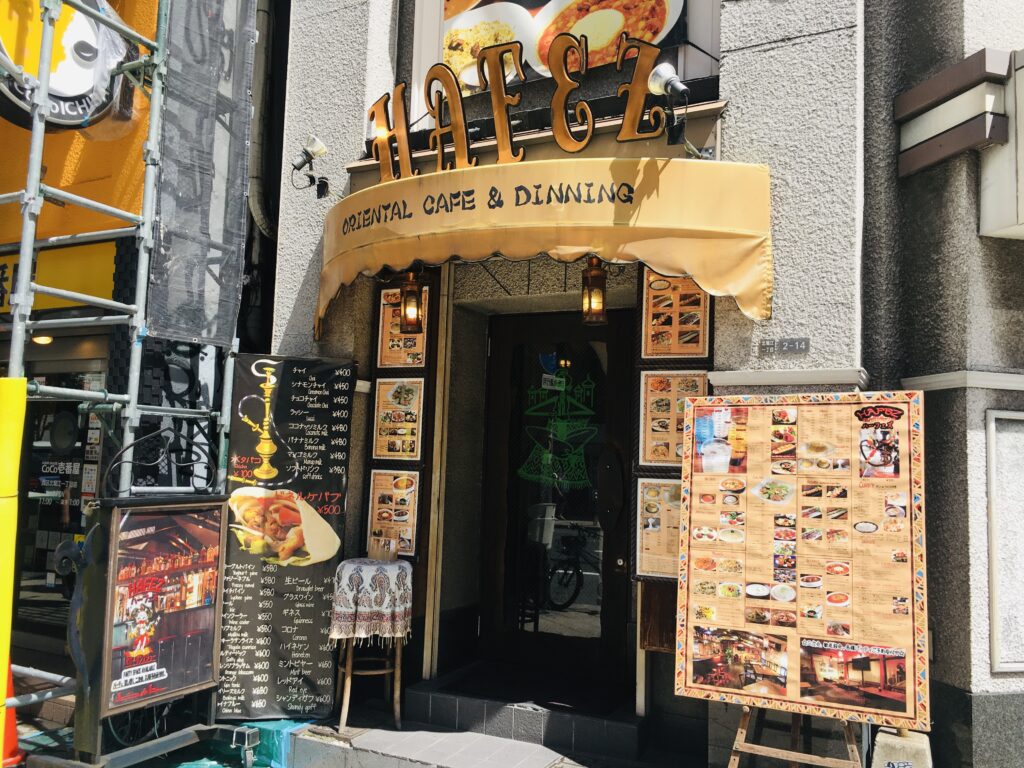 Menu
There are so many kinds of international dishes that I am at a loss. …But! I leave the menu selection to a strong helper who is familiar with Persian cuisine. So, I'm confident in the menu I'll introduce this time. Wp (• ̀ω • ́) q
There is also a great set menu at lunch time, so it might be a good idea to order that for the first time.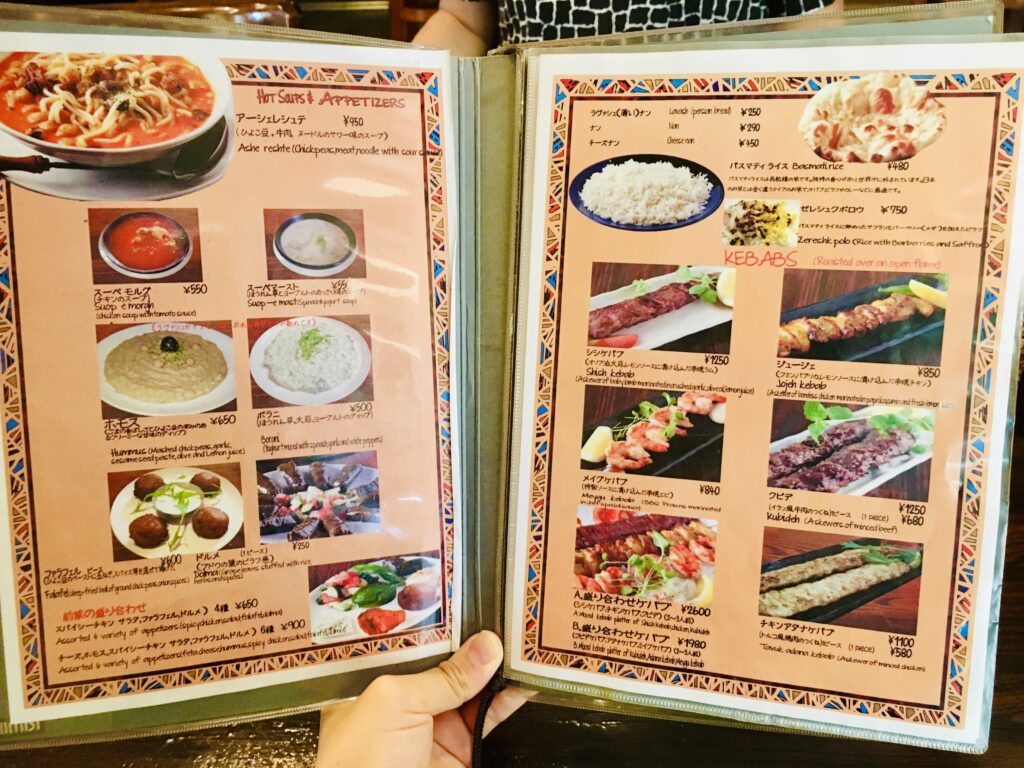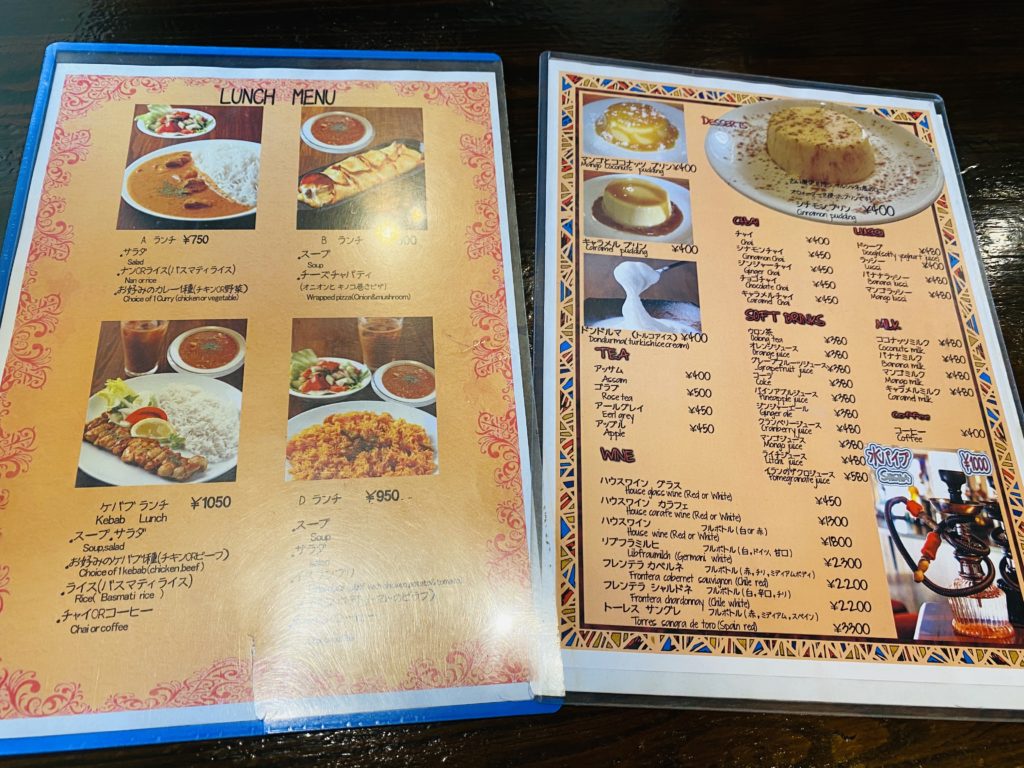 Oh, by the way, there is also a hookah (water pipe). It's 1000 yen.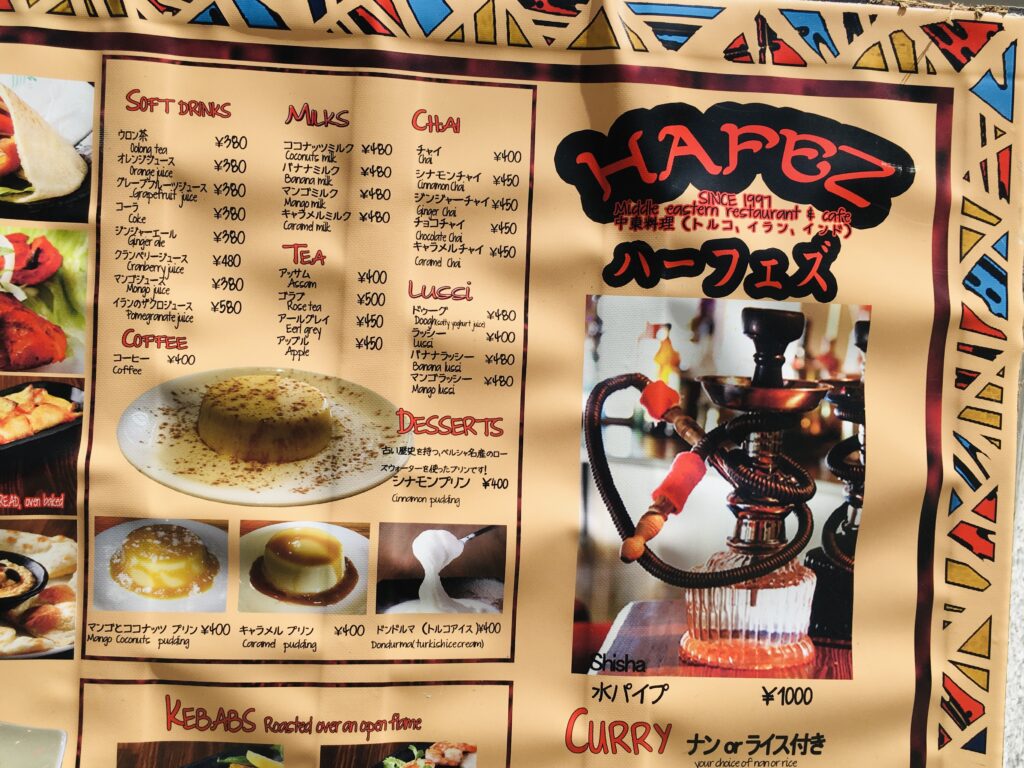 Persian food that I often order
Now, I would like to introduce Persian food that I often order.
First of all, Must-hear (cucumber and parsley yogurt)
Personally, the combination of yogurt and cucumber was "!?", But it's surprising.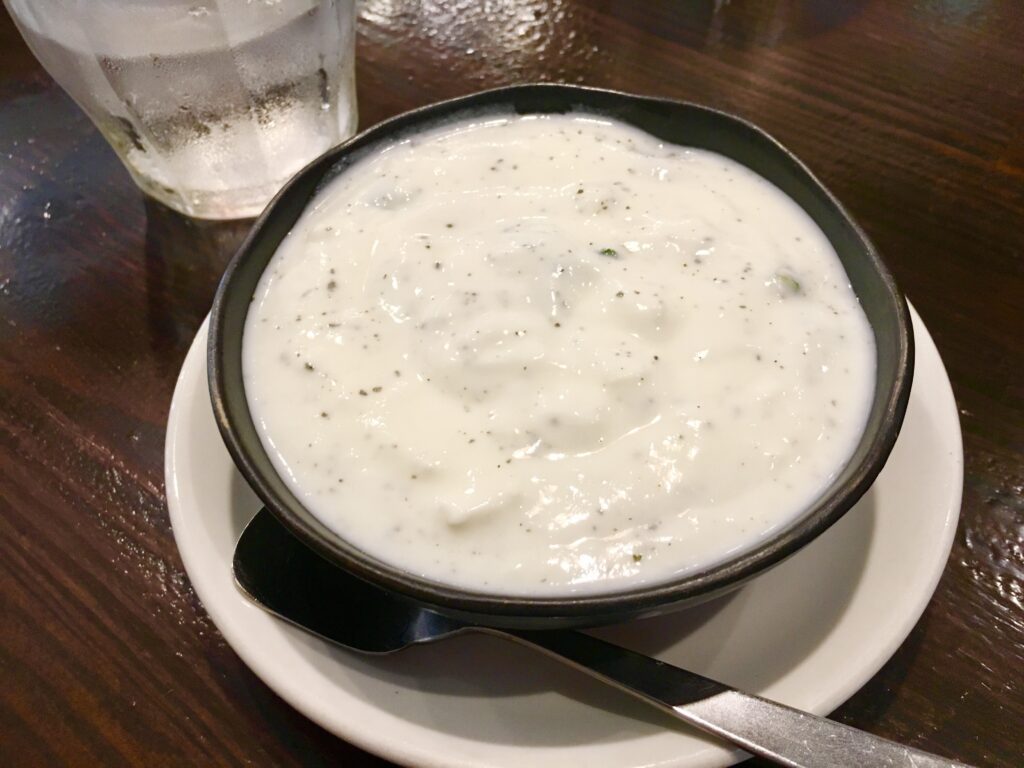 The soup is Holens Temahi (white fish and potato stewed in tomato)
The sourness of the tomatoes is effective and it is refreshingly delicious! There is a lot of volume because it contains potatoes.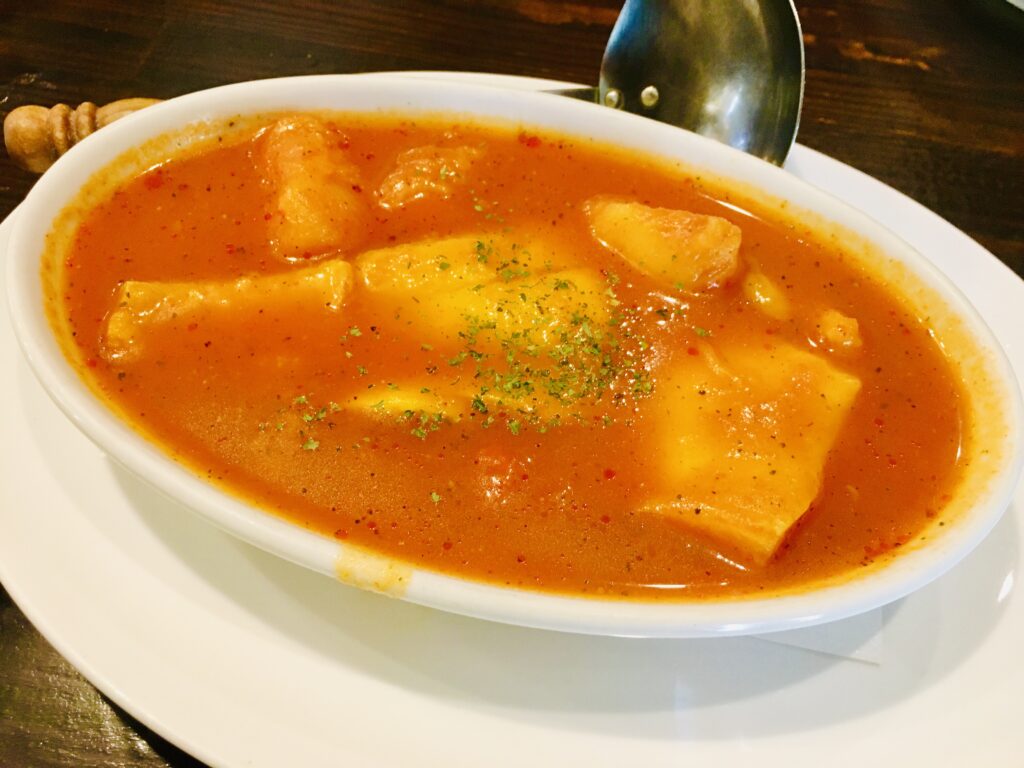 Next is Bagari porow (broad bean and lamb herb pilaf)
The scent of lamb is modest, and the taste is full of exoticism and delicious! The rice is basmati rice with a low water content and a light texture, so it looks like it's full, but I eat it steadily.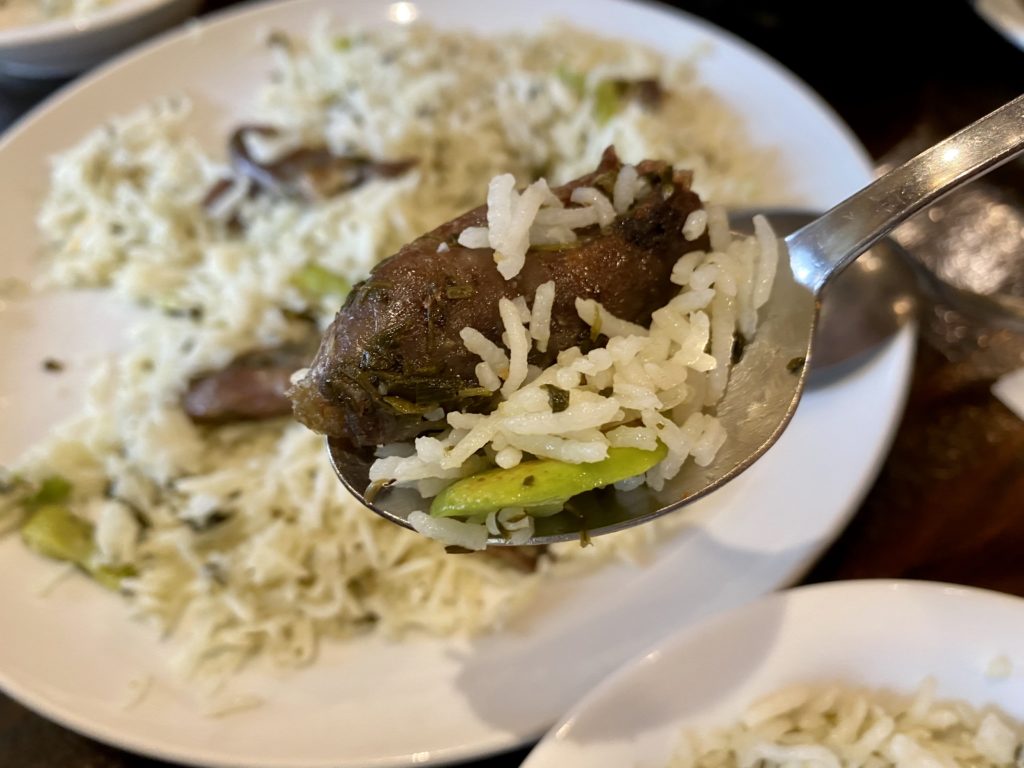 In addition, Zeleskuporou (barberry rice) is also available!
Rice with saffron-colored basmati rice and bar berries (red, sweet and sour berries, Zelesuk in Iran) on top of white basmati rice.
When I want to eat Persian (Iranian) food, maybe when I want to eat Zelesukporow … It's a protagonist menu for me.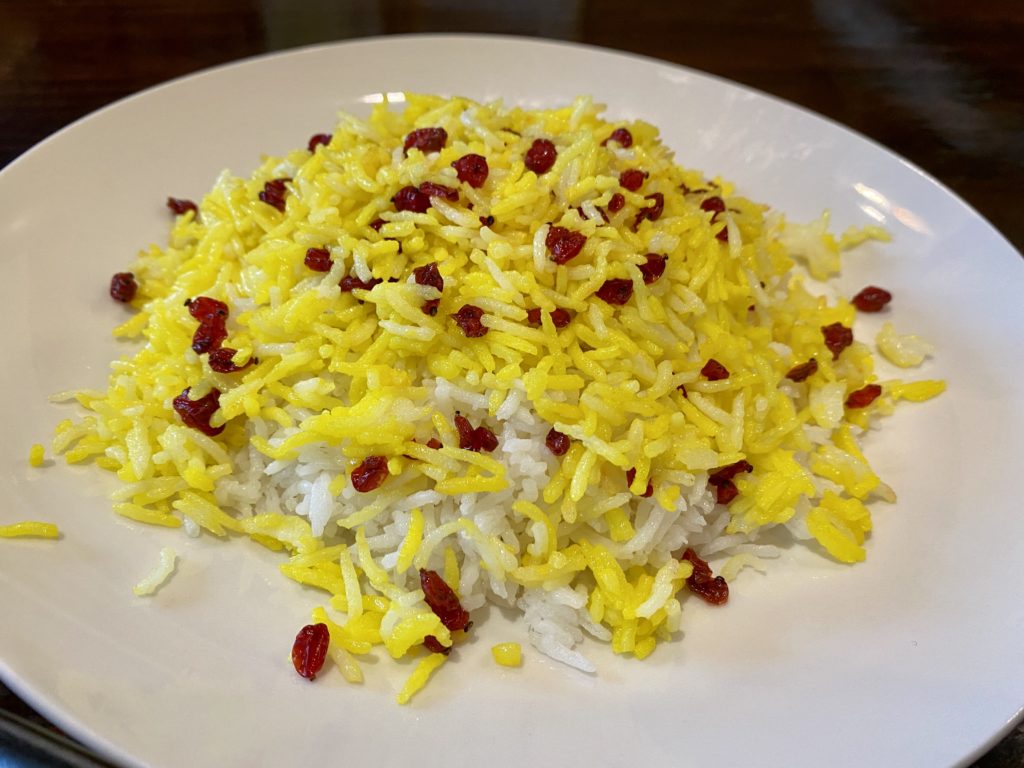 The delicious way to eat Iranian Zeleskuporou, which my helper taught me, is to put butter in rice, melt it, and sprinkle it with a smack (sour spice like red perilla) from above …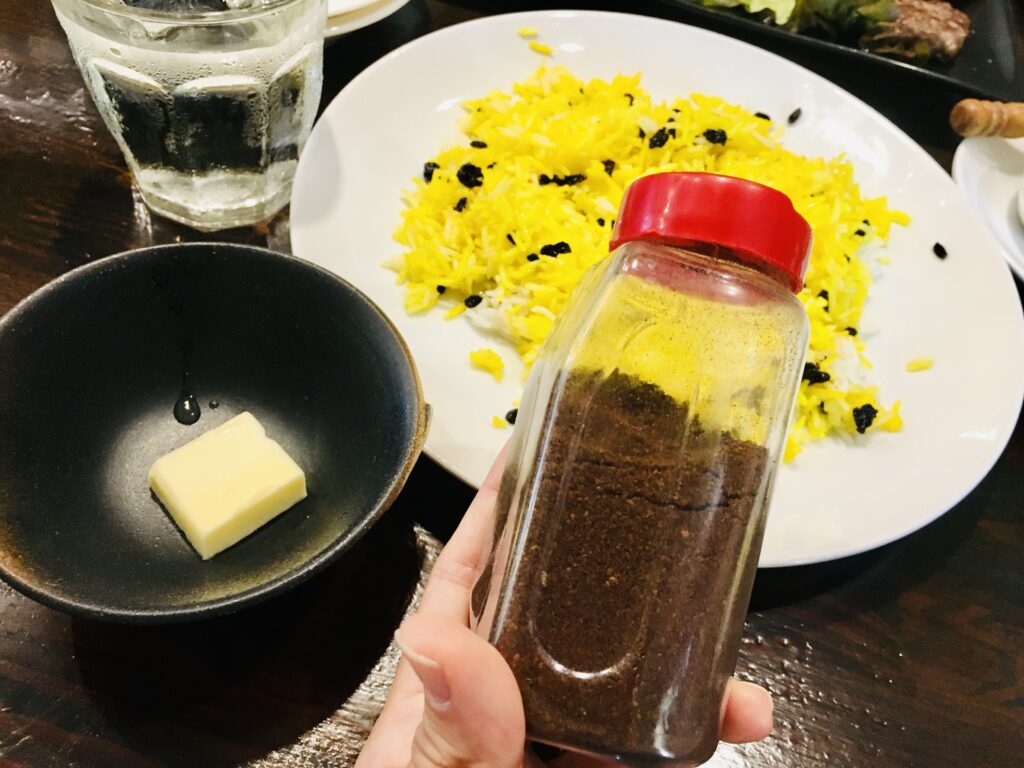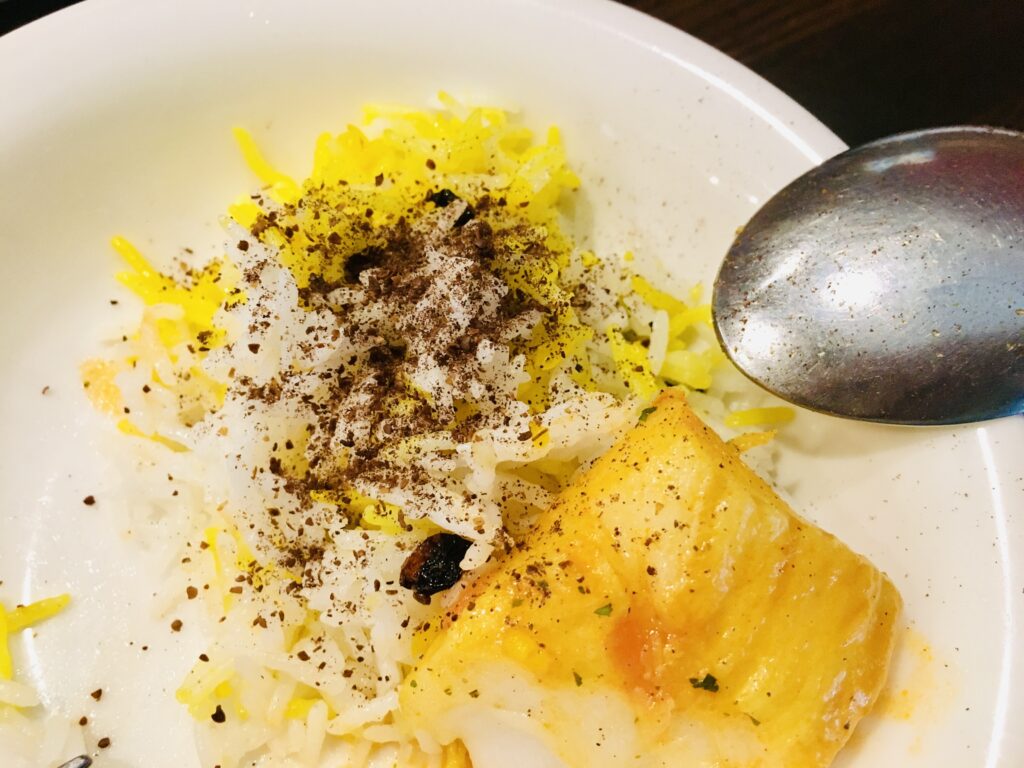 Eat with side dishes!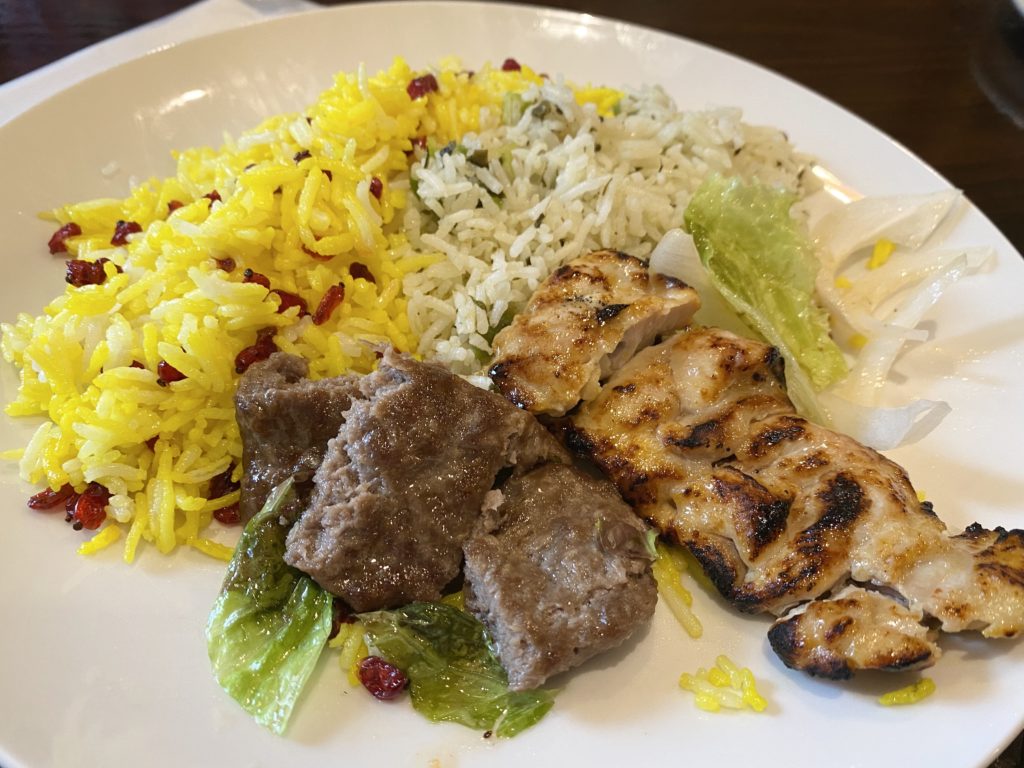 Butter is not included, so you need to say "Please give me butter", but you should never save the trouble. Double the taste with butter.
The last is the main course (Iranian kebab) ! !!
Beef in the foreground and chicken in the back. The taste of herbs is soaked in and goes well with basmati rice! !!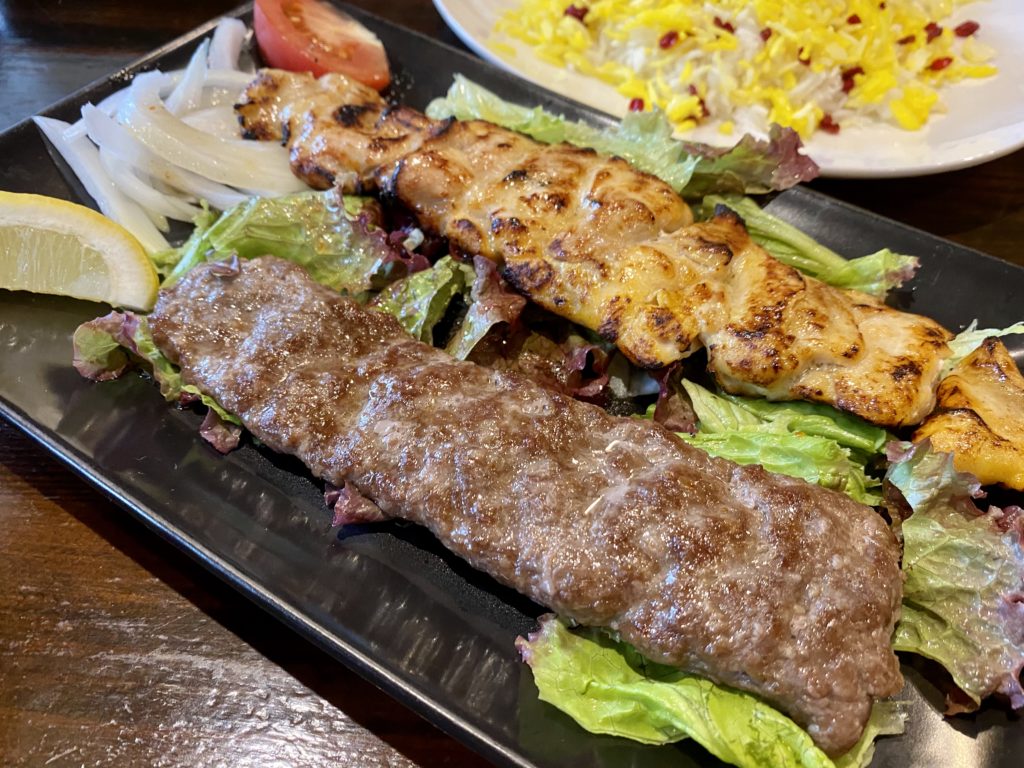 No, I'm always satisfied with the full lineup (* ´∀ ` *)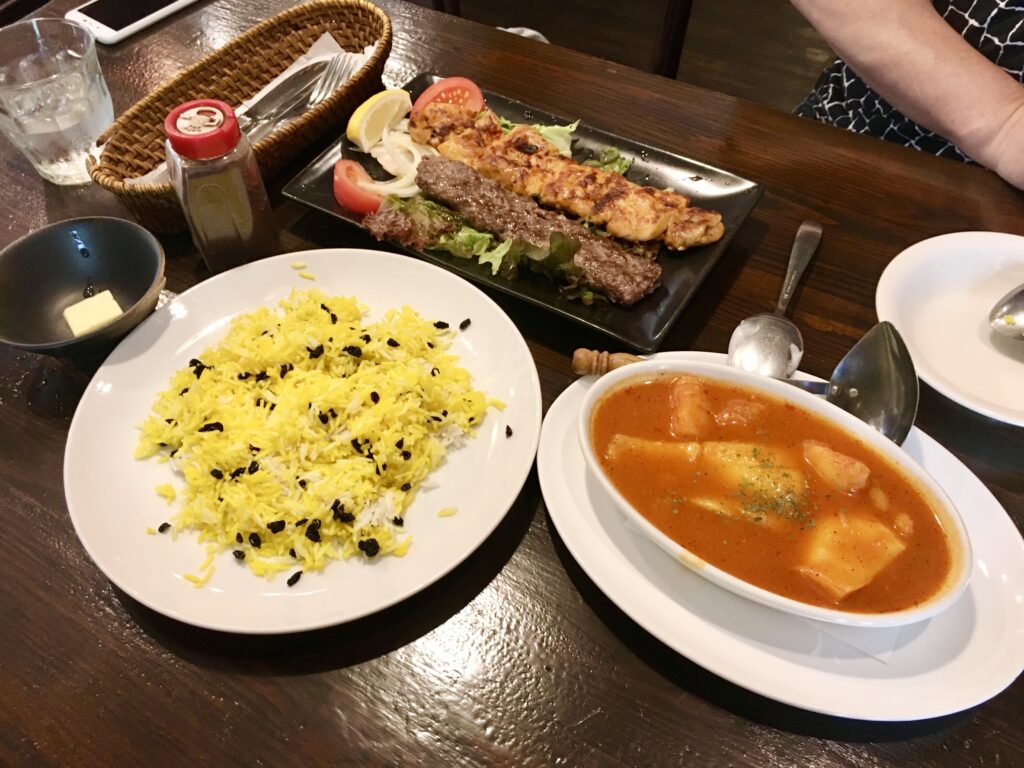 It seems that you can take out and deliver, so if you want to try Persian food, please try it once!
【HAFEZ】

Address: Osaka-shi, Osaka, Nishi-ku, Kitahorie 1-chome, 2-14
(Yotsubashi Station Exit 5 1-minute walk / Shinsaibashi Station Exit 7 5-minute walk)
Hours: 11:00 to 22:00
Telephone Number: 06-6538-8830
Regular holiday: None
Budget: Lunch set is 750 yen to 1050 yen, average 3500 yen / person when ordering with a la carte,
payment: cash, credit card 
HP: http://hafez.jp/