Sponsored Links
カヌレ堂(Canele du JAPON is a famous canelé store in Osaka.
Canelé, which is full of originality using Japanese materials, is often featured in information magazines in the Kansai region, and I've always been interested in it, but the nearest station to the main store is Sakuragawa station (near Namba, but a little far away). I was in.
However, when I looked it up, there was a Nagahoribashi store within walking distance from Shinsaibashi, so I went enthusiastically!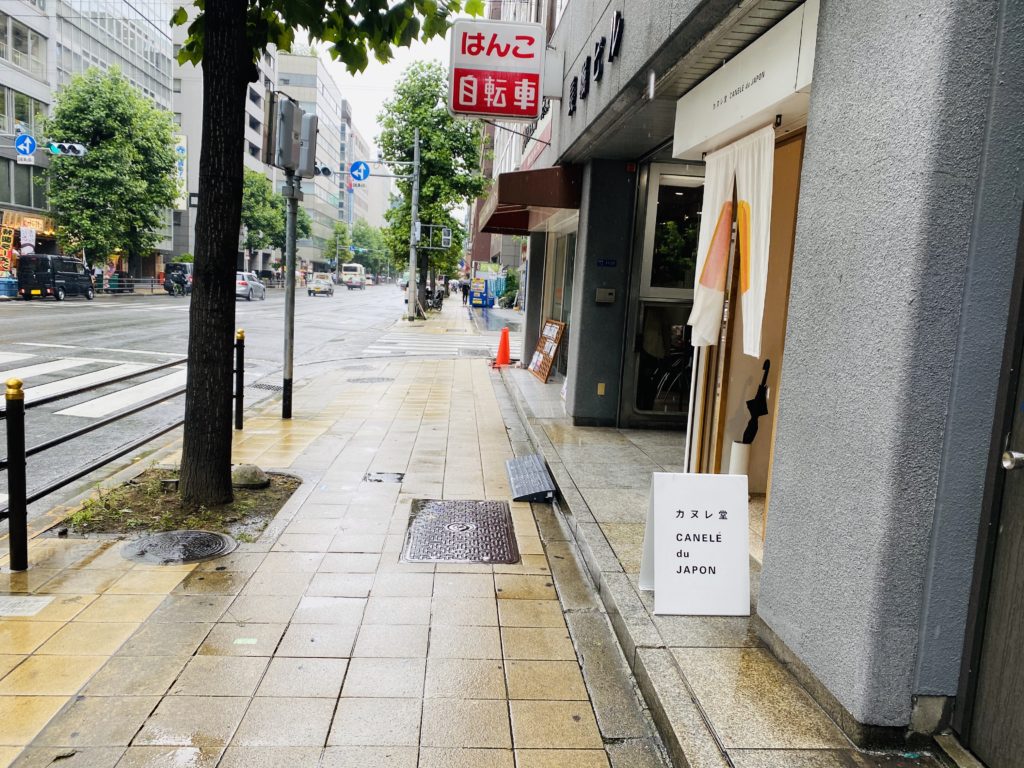 I found the canelé hall, which is marked by the orange and yellow canelé pattern curtains! It pops up in the area where the offices are lined up.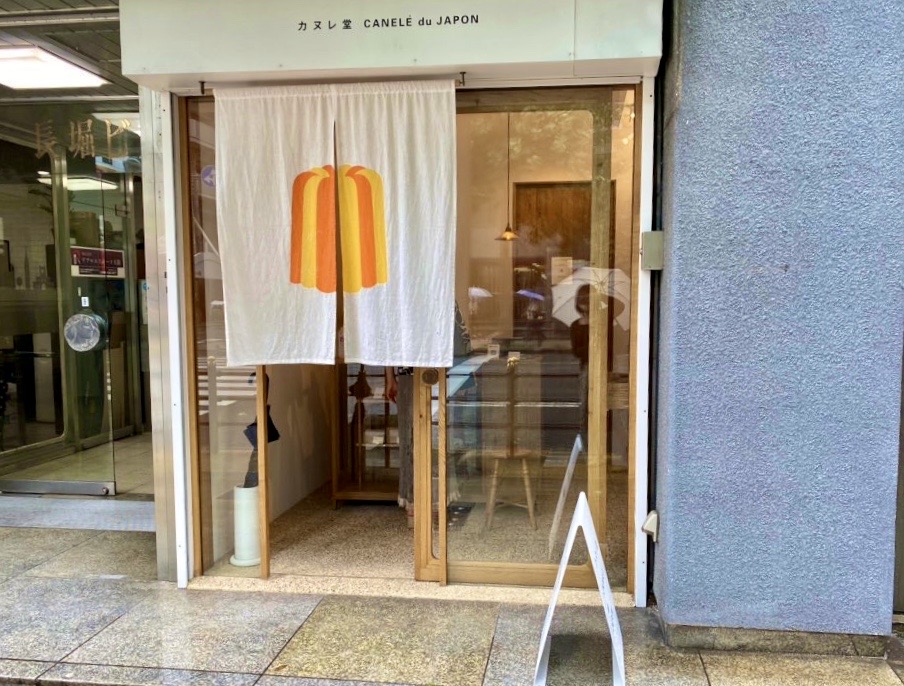 As soon as you go inside, there is a glass case in front of you, and small canels are lined up and it's so cute!
There are 8 types of canelé, 6 standard types and 2 seasonal canelés that change every month.
This time, I bought an assortment of 8 canels (1,298 yen) that contains all the flavors.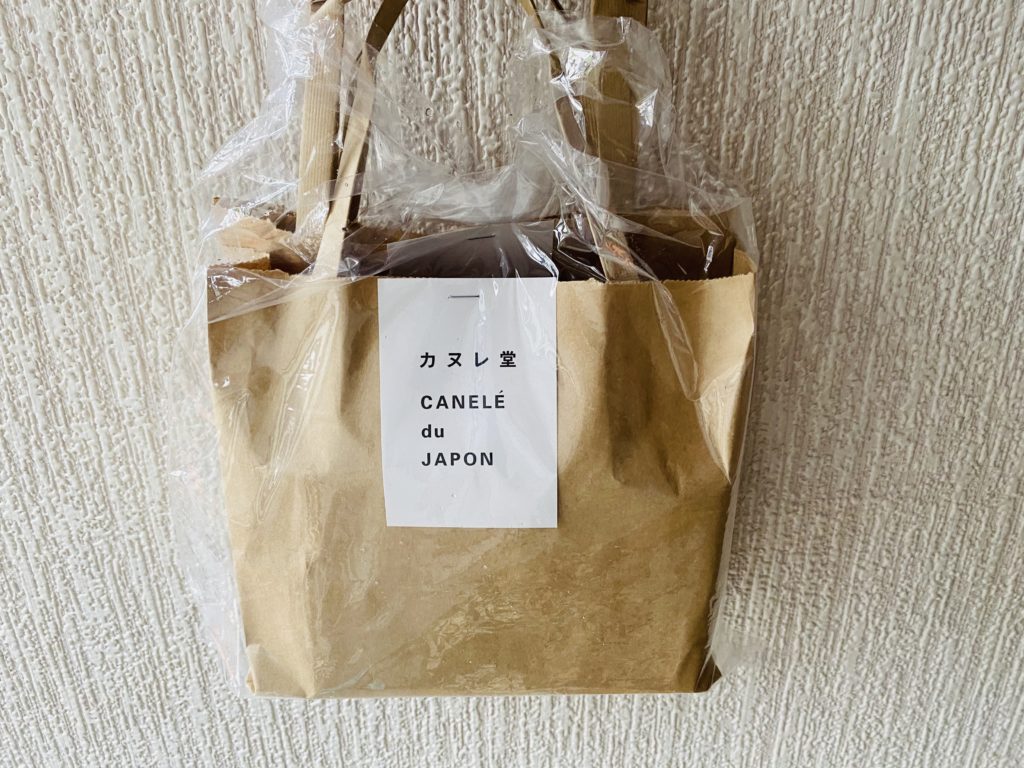 Cute box that fits in a small bag.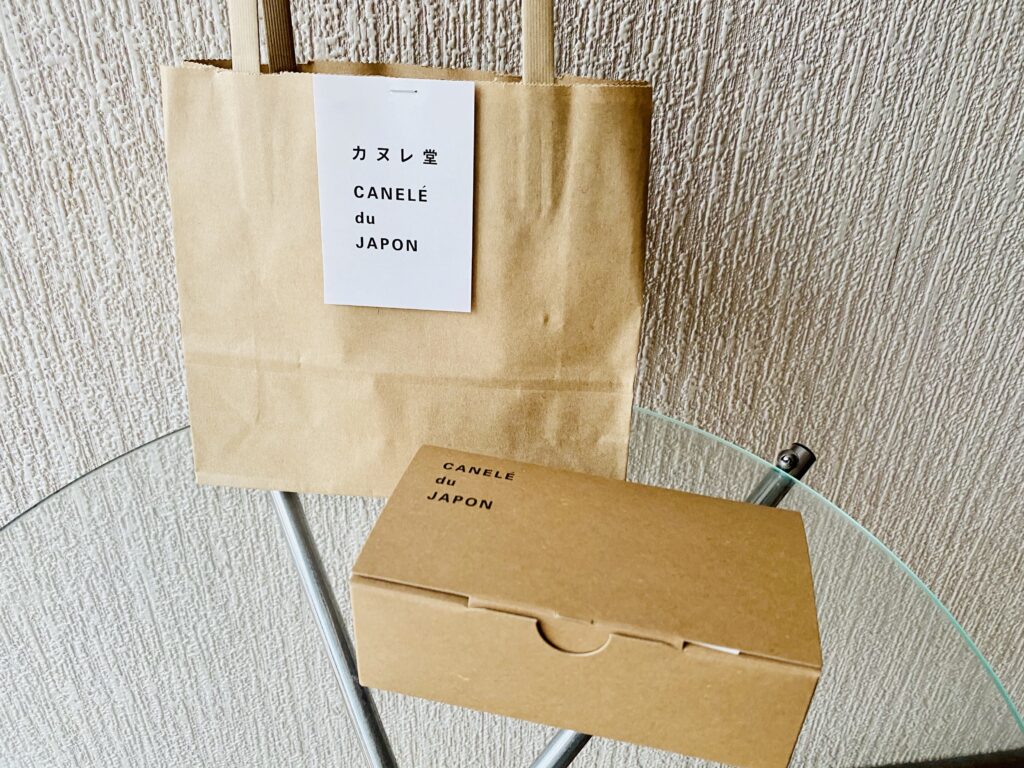 There was a small pamphlet with an explanation of Canelé. I'll show you the contents of the pamphlet later in the photo!
I will open the box further.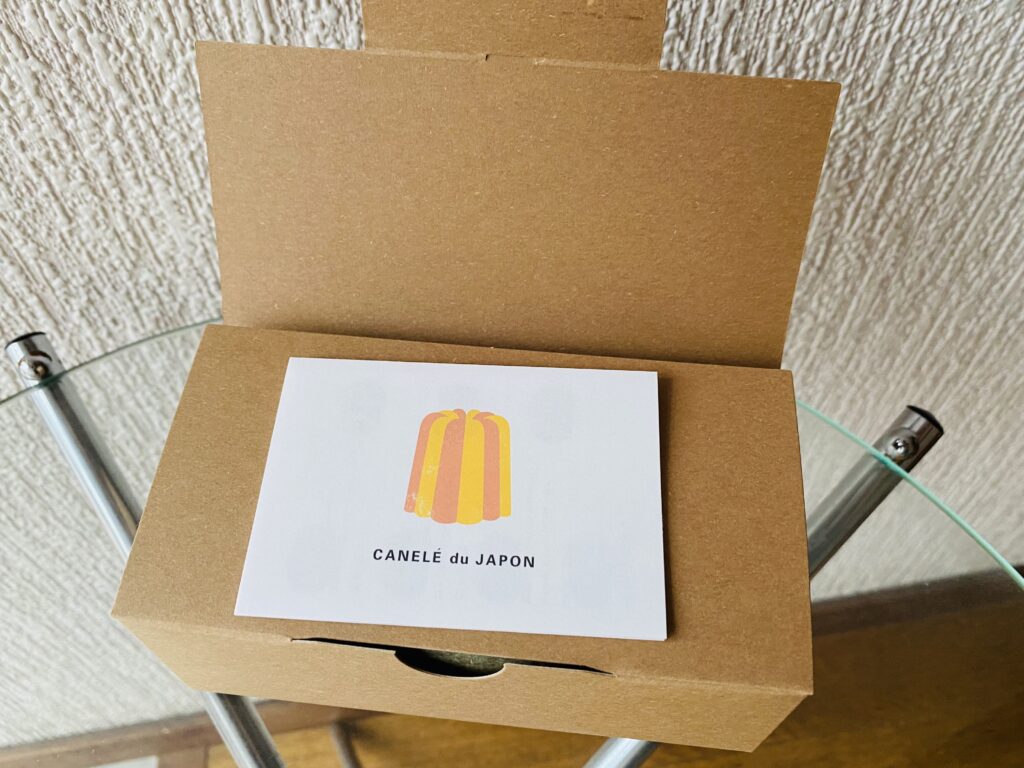 Look at these beautiful canele!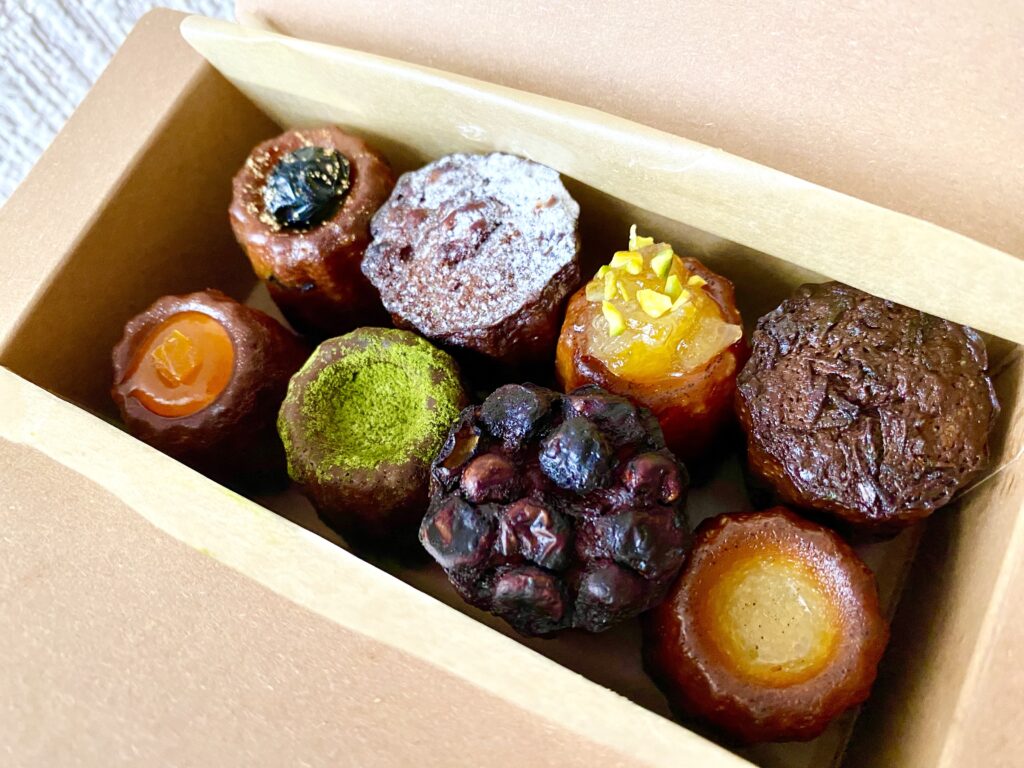 Inside are the classic popular white bean paste (canelé with rum and vanilla), roasted green tea, brown sugar walnut, matcha bean paste, red bean paste, and black soybean kinako.
And there are two seasonal canels that change every month. It was summer, so it was lemon and grilled corn.
The photos in the pamphlet are also beautiful!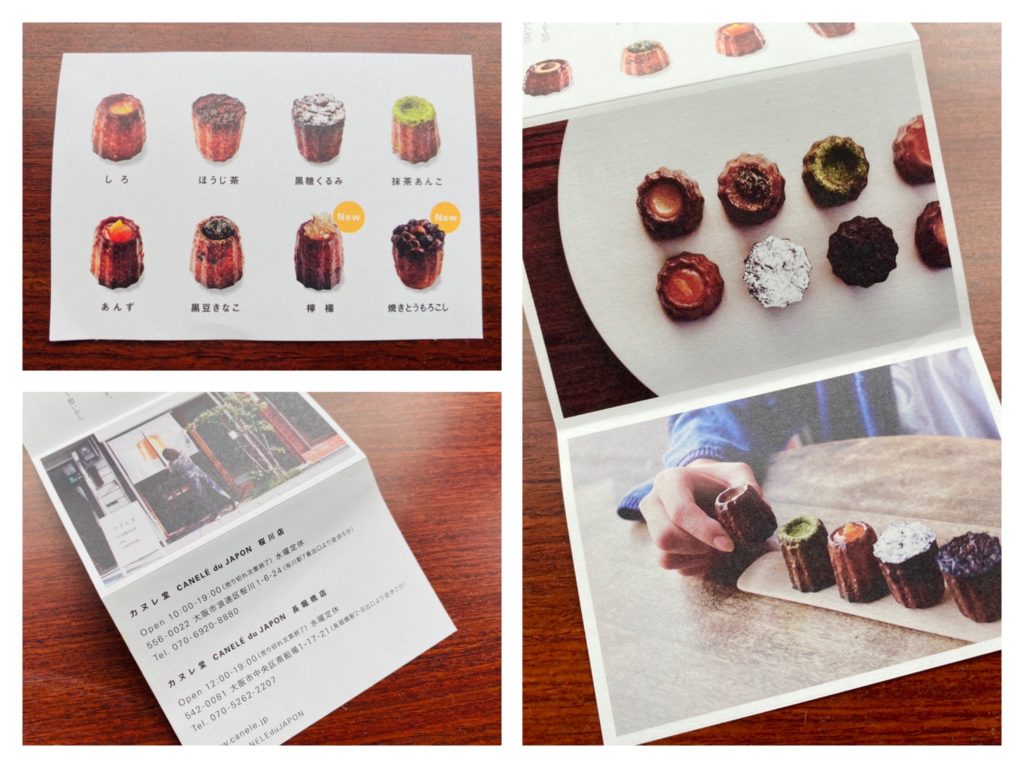 I like brown sugar walnuts and seasonal lemons.
But, really, all of them were so delicious that it was hard to put them on … ♡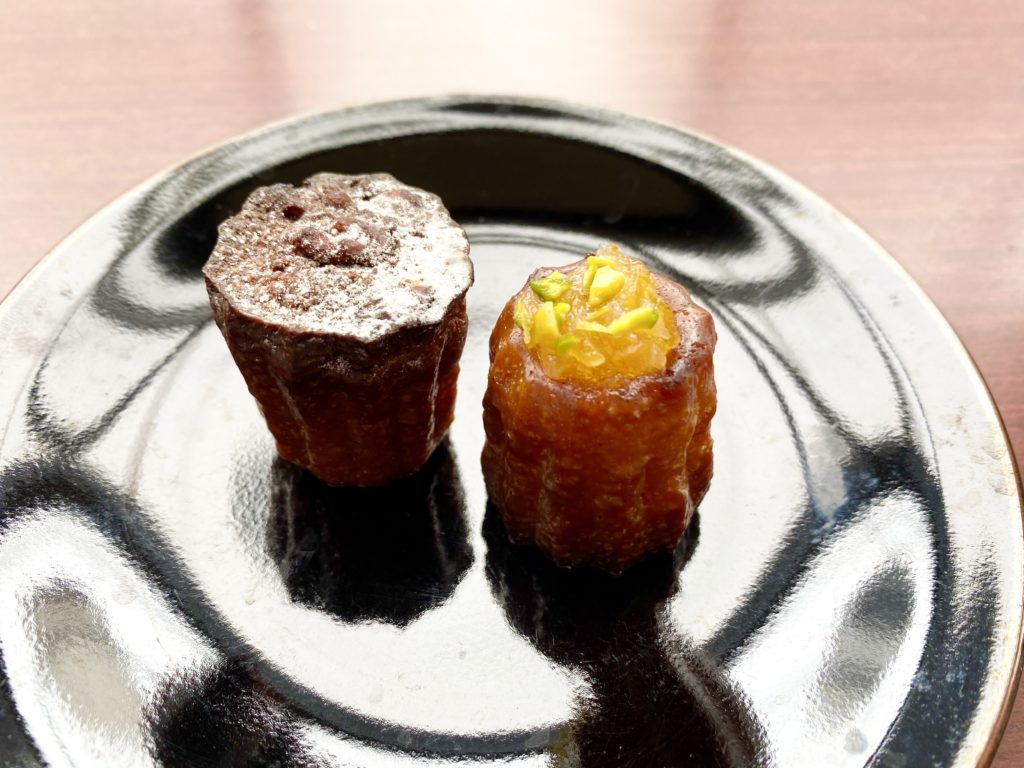 By the way, the grilled corn that I thought "Eh !?" was delicious because the fragrance and sweetness of the corn blended into the canelé!
I bought it as a reward for myself this time, but it looks beautiful, and above all, it's delicious, so I'd like to add it to the souvenir list in Osaka (* ^^ *)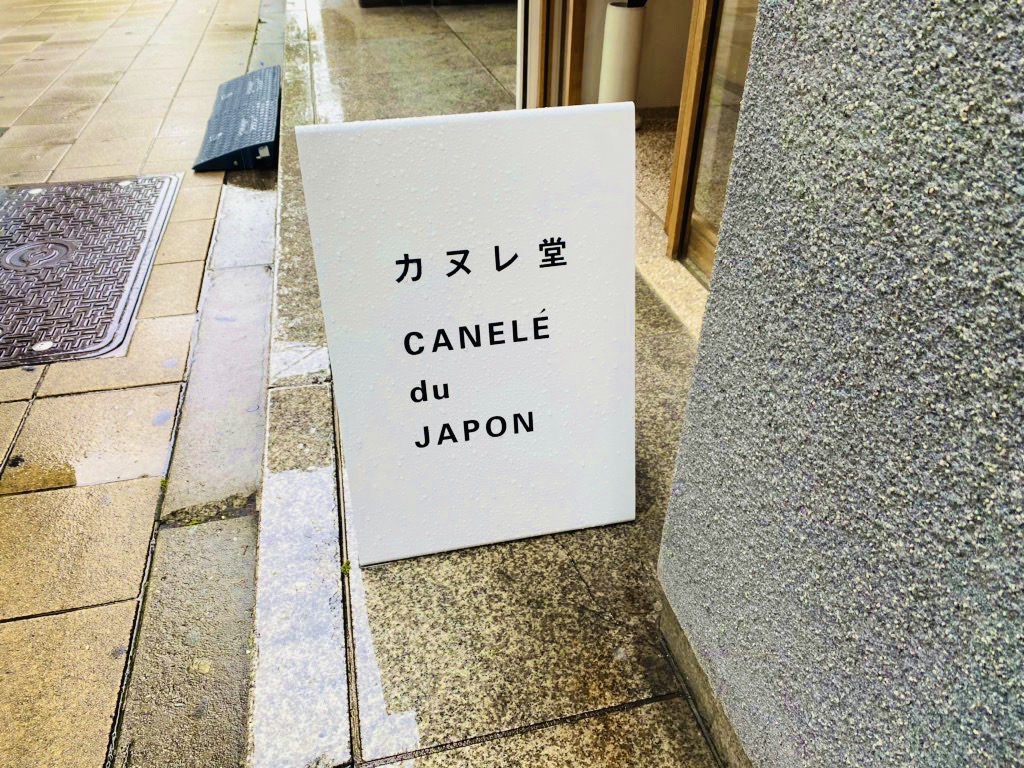 【CANELÉ du JAPON】
Address: 1-17-21 Minamisenba, Chuo-ku, Osaka-shi, Osaka (2 minutes walk from Exit 2-B of Nagahoribashi Station)
Business hours: 12: 00-19: 00
Phone number: 070-5262 -2207
Regular holiday: Wednesday
Payment: Cash, credit card, Paypay
HP: http://canele.jp/
Instagram: @caneledujapon