Sponsored Links
"EL PANCHO" is a famous Mexican restaurant that is delicious no matter what you eat and the atmosphere of the restaurant is very good.
It's my favorite restaurant that I don't know how many times I've been repeating.
Location and appearance
The location is Shinsaibashi, on the 8th floor of the "Shinsaibashi Tower Building" near the UNIQLO Shinsaibashi store and H & M.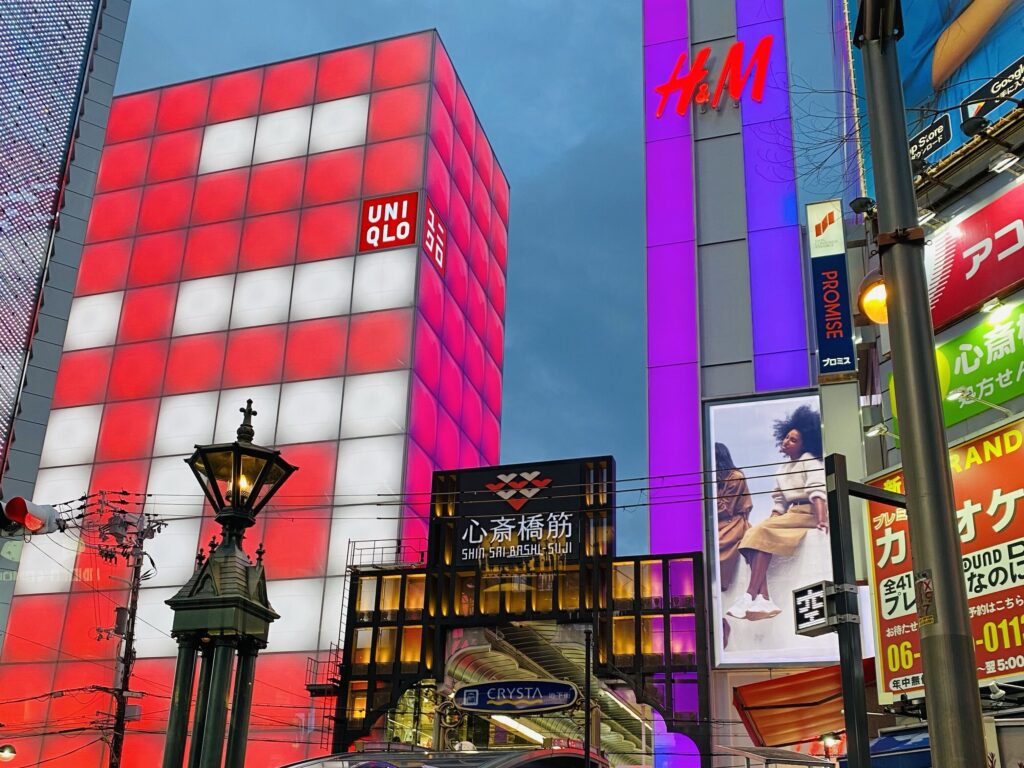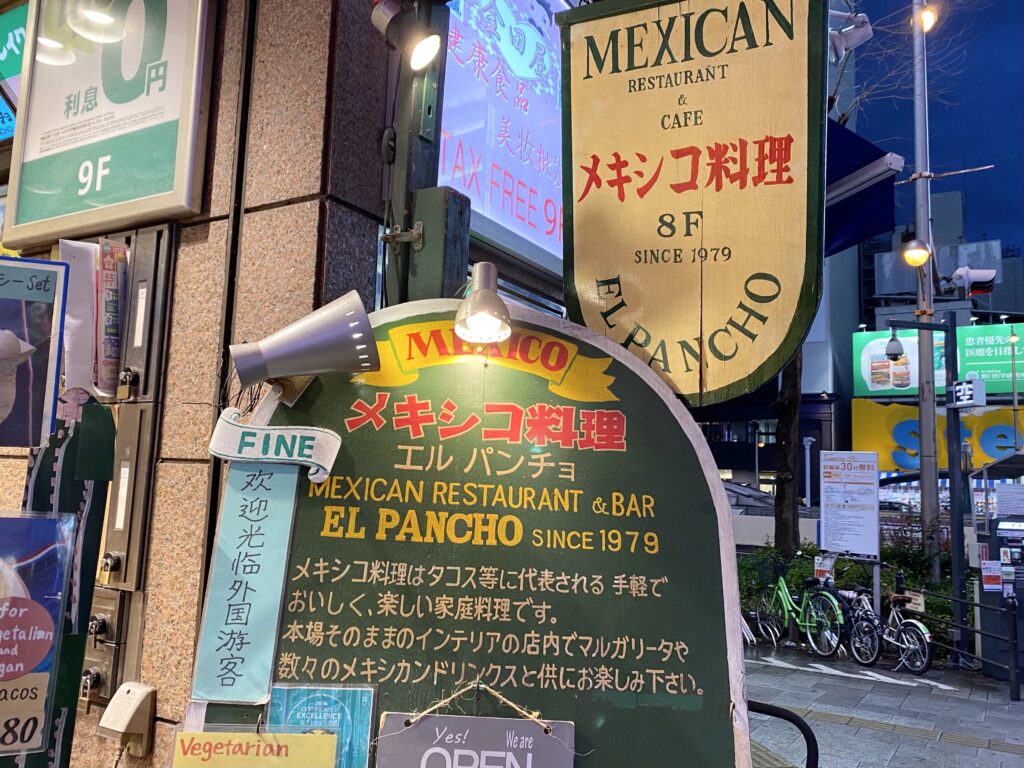 You can see the entrance as soon as you get off the elevator.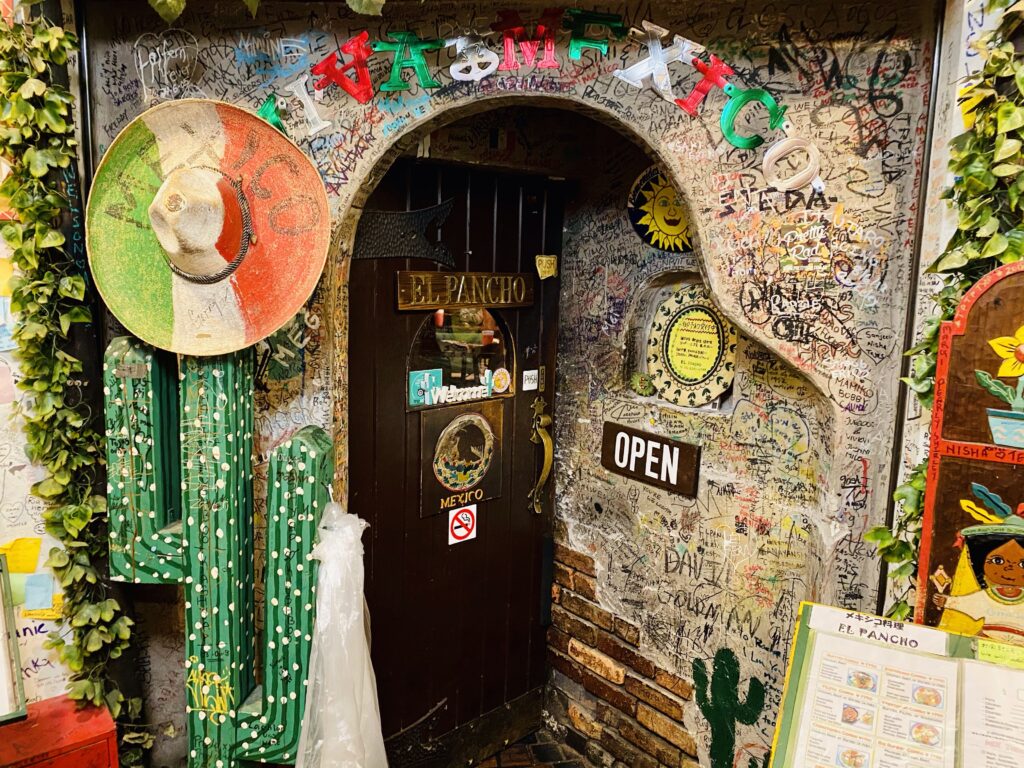 When you enter the shop, the lights are dimly lit, and it feels like a fashionable restaurant in a cave, and the atmosphere is really nice! !! Personally, I think it's like "Disneyland's Pirates of the Caribbean".
Drinks and à la carte food
Homemade sangria is recommended for dring. This is really delicious!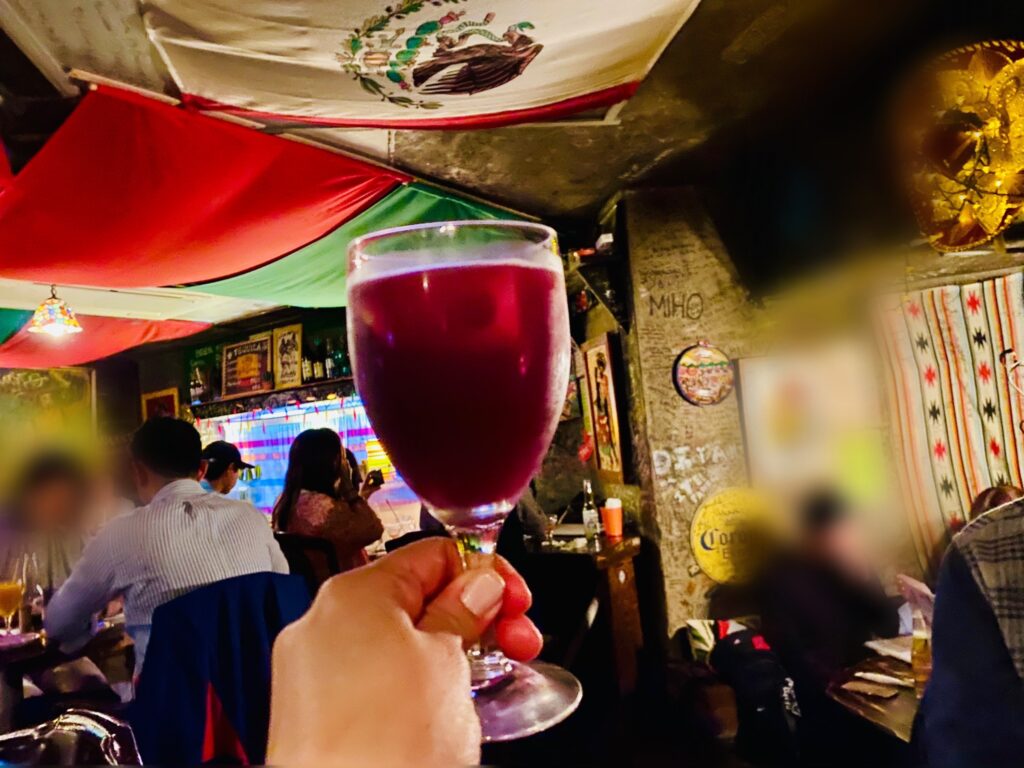 Mexican beer when you want to go refreshingly. I like SOL.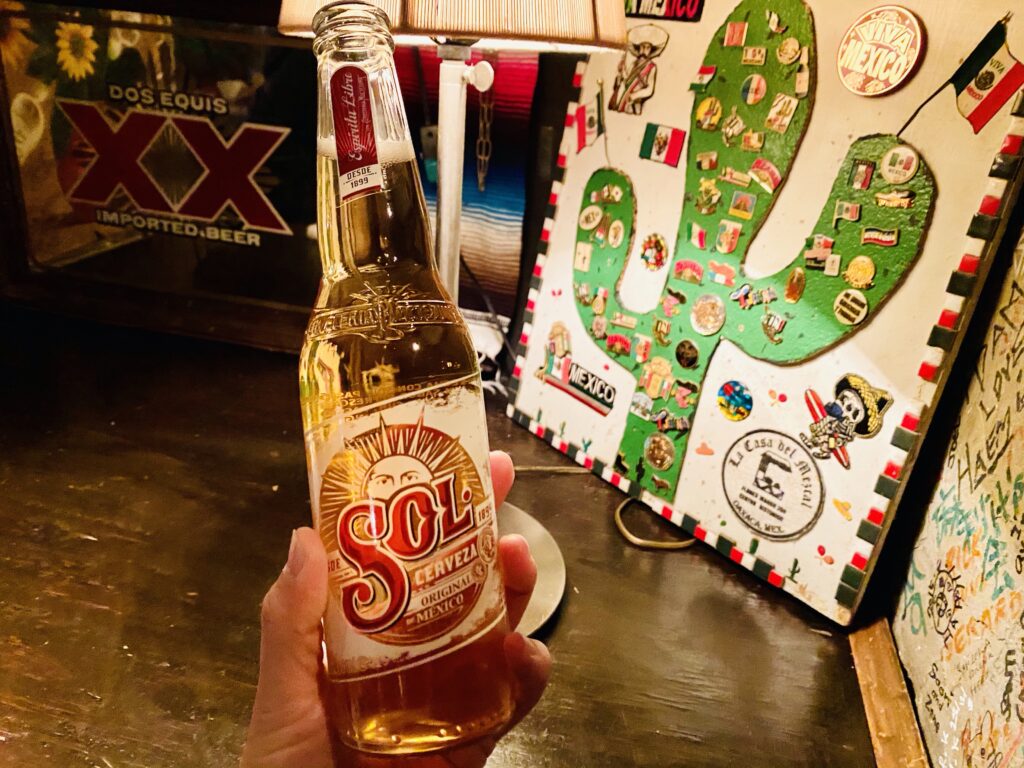 And the tortilla chips and a little spicy dip.
These chips are delicious even though they don't have much taste.

Even if you know that if you do not adjust the volume of the dish, it will be "Hey!" At the end, but once you eat it, the polypoly will not stop, so be careful.
Next, I ordered nachos as an appetizer.

Nachos is filled with ingredients, saying, "This is it!" In a small area of ​​chips!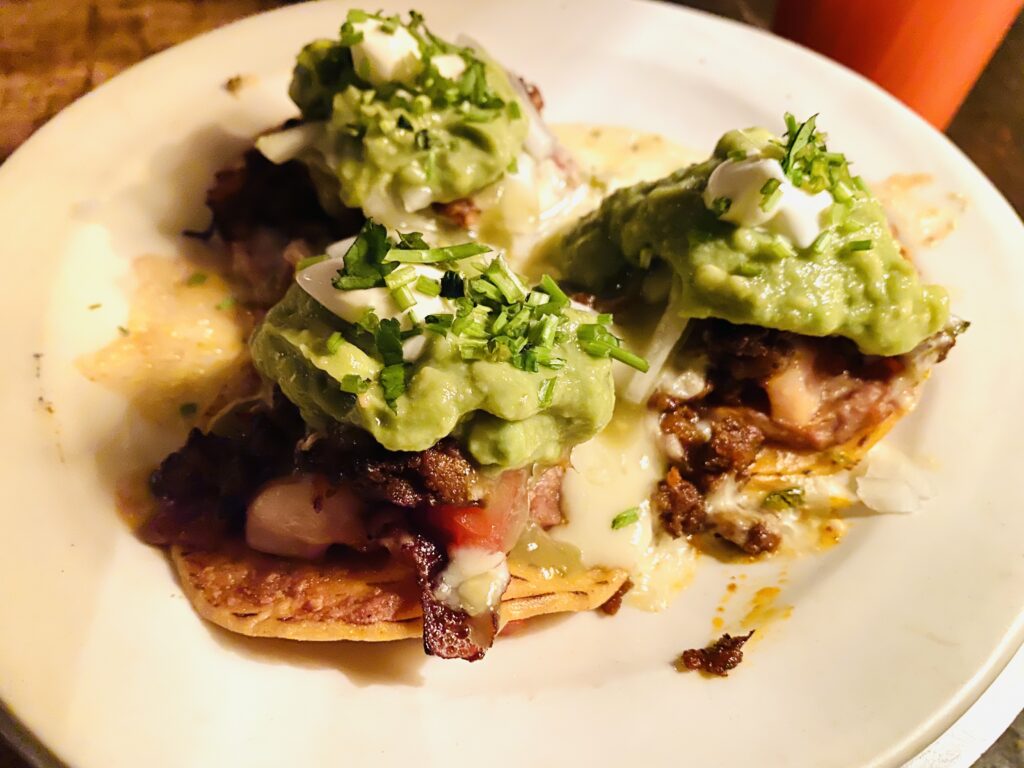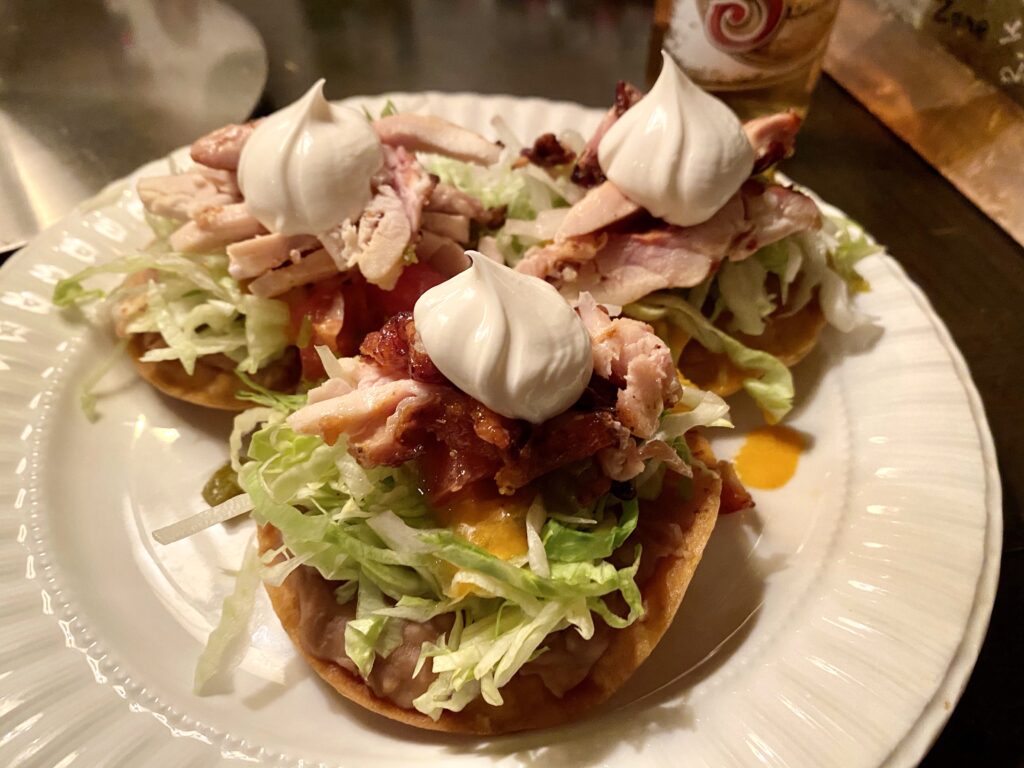 There are many types such as avocado lovers' irresistible system and chicken-laden protein intake system.
The crisp chips and ingredients go great together, and you can switch on to eat silently from the beginning.
And my favorite tortilla in this shop!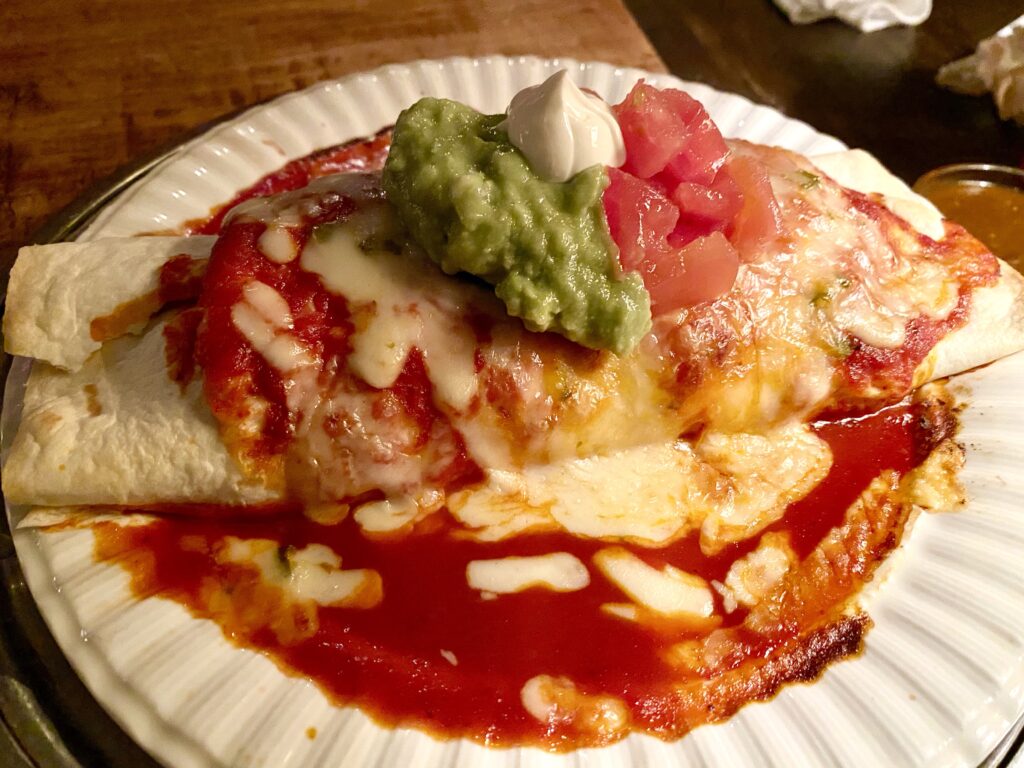 Avocado, cheese, tomatoes and minced meat inside …! I really like it!
The main dish is a hearty spare rib.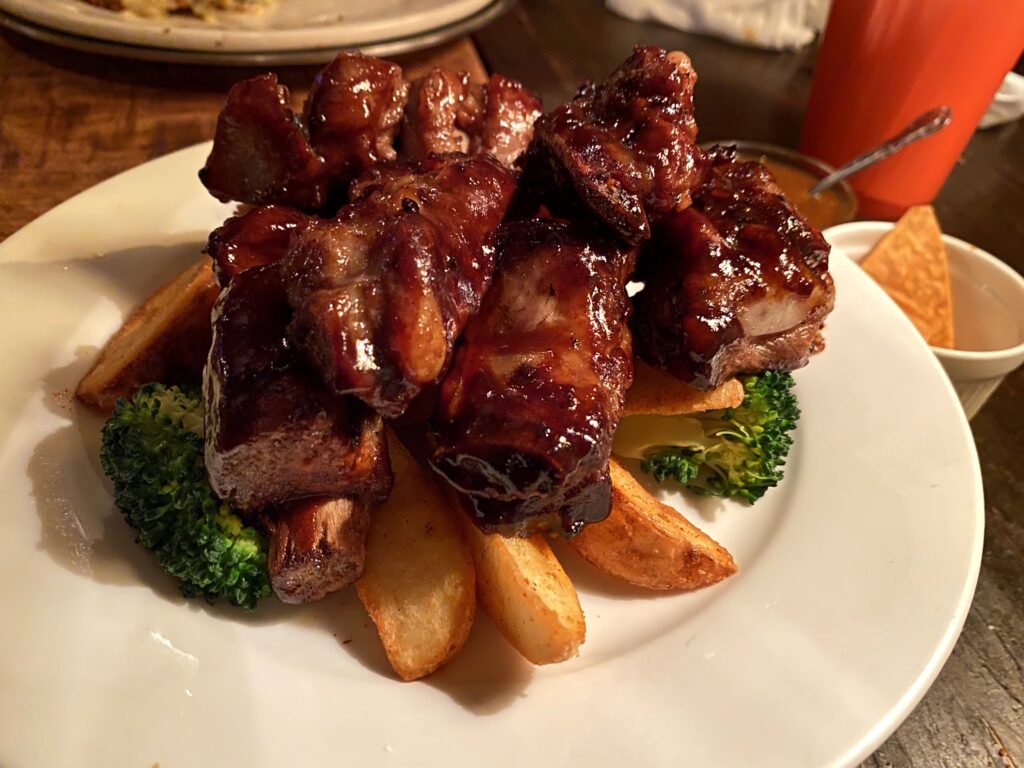 The meat is so tender that it can be easily removed with a fork, and when you chew it, the fibers of the meat unravel in your mouth, and the umami is full. !! !!
I feel like I'm happy to eat a lot of vegetables and meat without knowing it, and I'm just too satisfied.
Hmm … ♡ Satisfaction Satisfaction.
Course meal
Next is the lineup when ordering a course meal (paella set 2860 yen / person).
First of all, the appetizer salad, whose dressing was delicious and was instantly killed.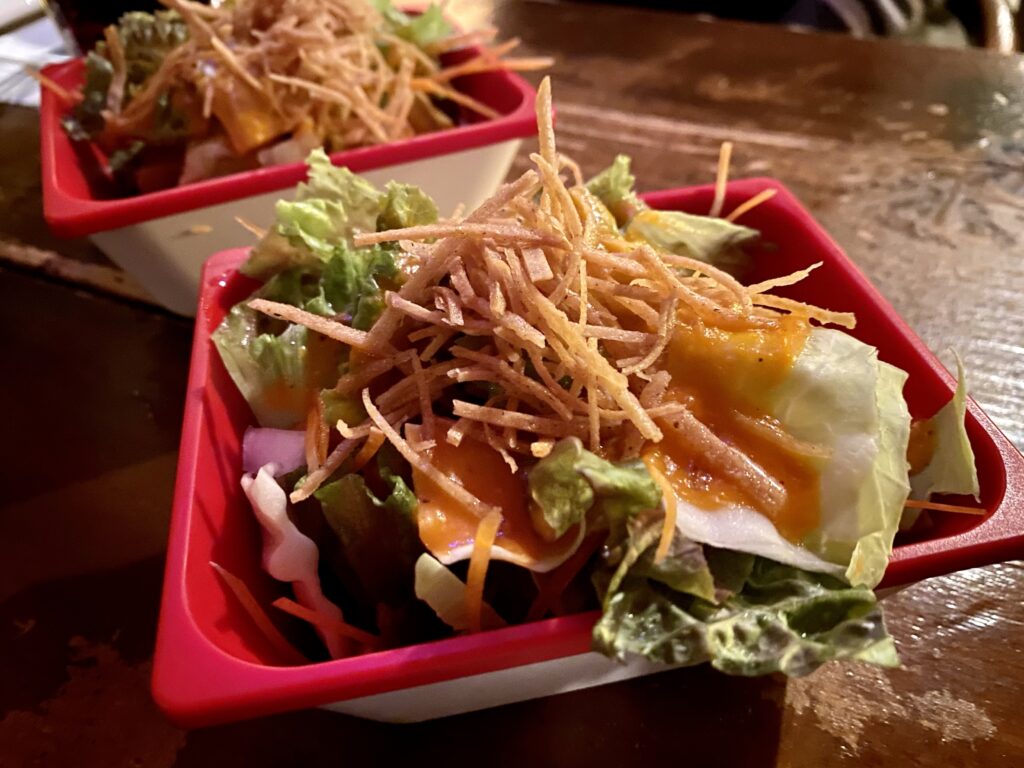 And Mexican hors d'oeuvre.
It was good to be able to eat various kinds in a small amount.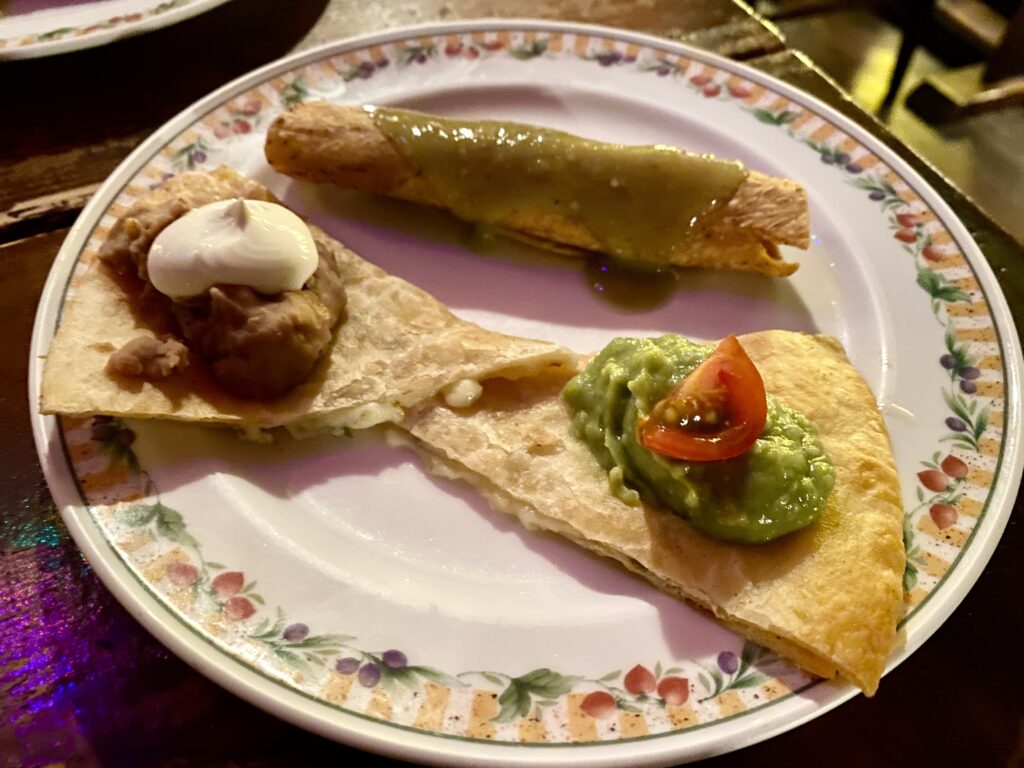 Tacos, which are stable and delicious, are also available.
Also, in addition to the course, I ordered my favorite tortilla separately.
If you come here, you have to eat this!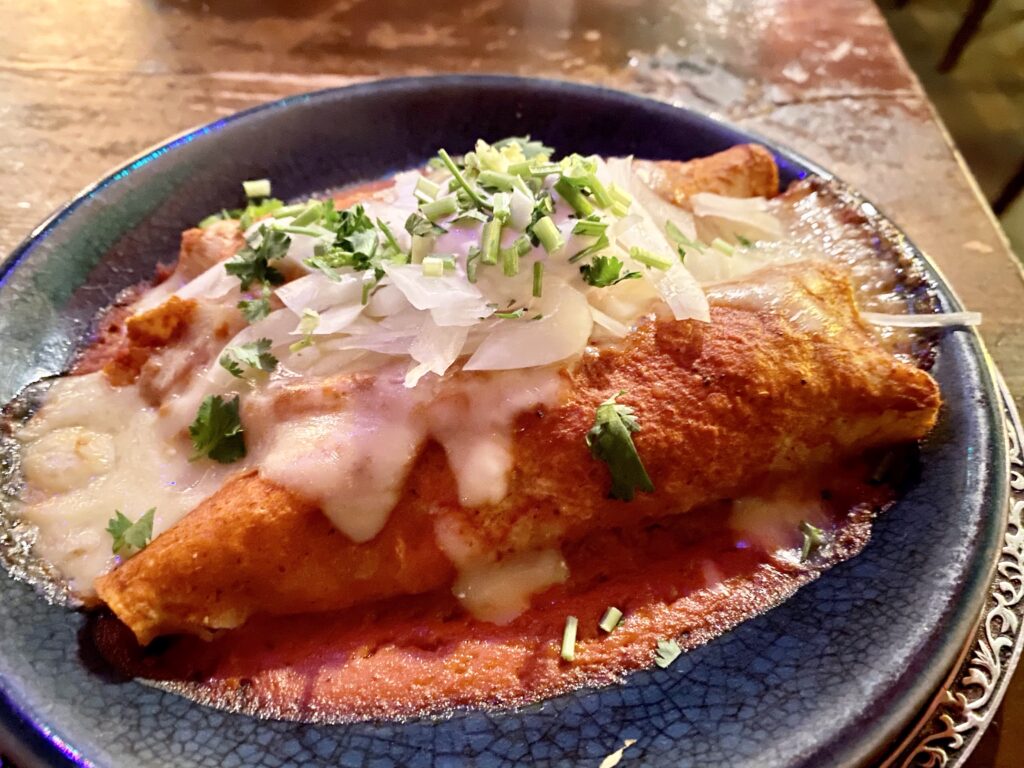 The last is Paella, the royal road of Mexican ☆
This is also … Each grain of rice is filled with the umami of seafood, which is the most delicious. .. ..
The crunchy texture on the outside is also an accent to the texture, and it is a drug for the stomach that you can eat more and more even if you are full.
Price range
…When! I usually order 4 items + drinks or course + 1 a la carte item, but I'm really full!
The price of a la carte is 680-1000 yen / plate, and alcohol is about 680 yen / cup, so it's about 3500 yen per person. This quality is really amazing in this price range. ..

By the way, the customer base is not only Japanese, but there are also many foreign customers who come with family and friends.
If you want to eat Mexican in Osaka, "EL PANCHO" is really recommended!
[EL PANCHO]
Address: 1-10-1 Shinsaibashisuji, Chuo-ku, Osaka-shi, Osaka
Phone number: 06-6241-0588
Open hours: 11: 30-22 : 00
Regular holiday: None
Payment: Credit card, Paypay was OK.
Reservation : I make a reservation every time from tabelog.com .
Budget: It's usually about 7,000 to 8,000 yen for two people.
I only drink one cup of alcohol (or rather, I'm full and can't drink any more), but if you focus on alcohol, your budget may go up.