Sponsored Links
At the Expo'70 Commemorative Park, which has been selected as one of the "100 Best Cherry Blossom Spots in Japan," you can enjoy cherry blossom viewing in full bloom from late March to mid-April.
In the previous article, I introduced the cherry blossom viewing at the Expo'70 Commemorative Park, but this time I will introduce the cherry blossom viewing scenery at a slightly unusual spot.
https://www.miohayakawa.com/expo70commemorativepark_sakura
The little-known spot is …
Huge Ferris wheel "Redhorse OSAKA WHEEL"!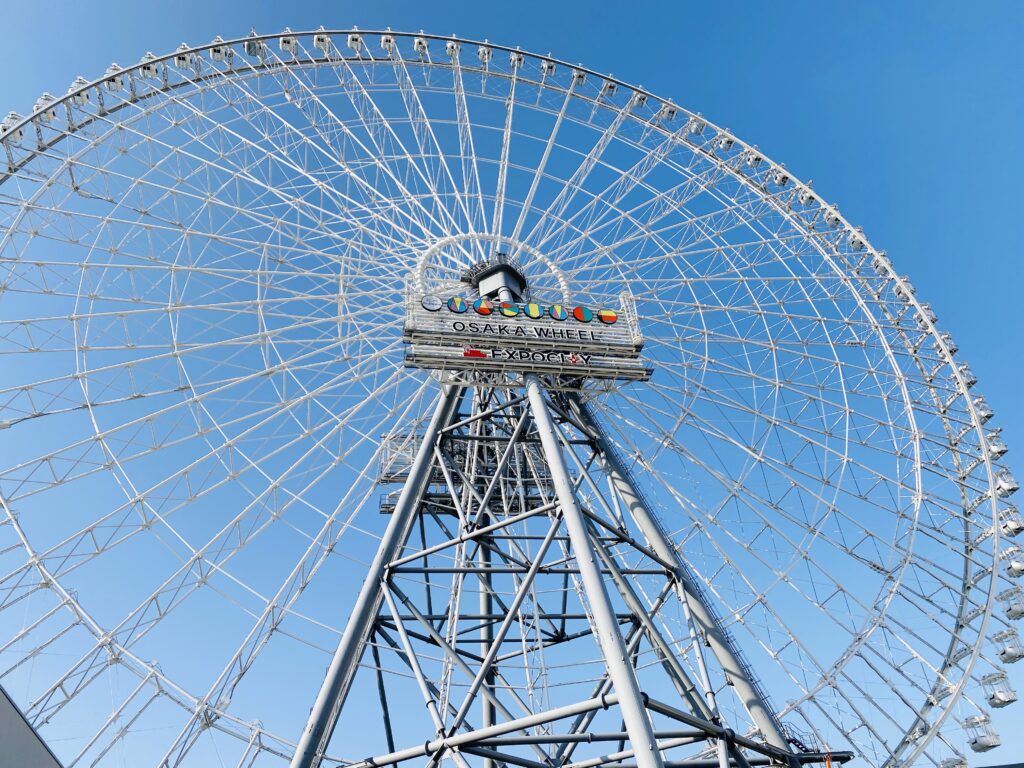 This Ferris wheel is located at "LaLaport Expo City" across the road from Expo '70 Commemorative Park.
The height is 123m, which is the highest in Japan! It is one of the largest Ferris wheels in the world that has adopted a seismic isolation structure for the first time in the world, but how big is it …
This is a picture taken from a place called "Dream Pond" in Expo '70 Commemorative Park, but it's so big that you can't tell the sense of distance.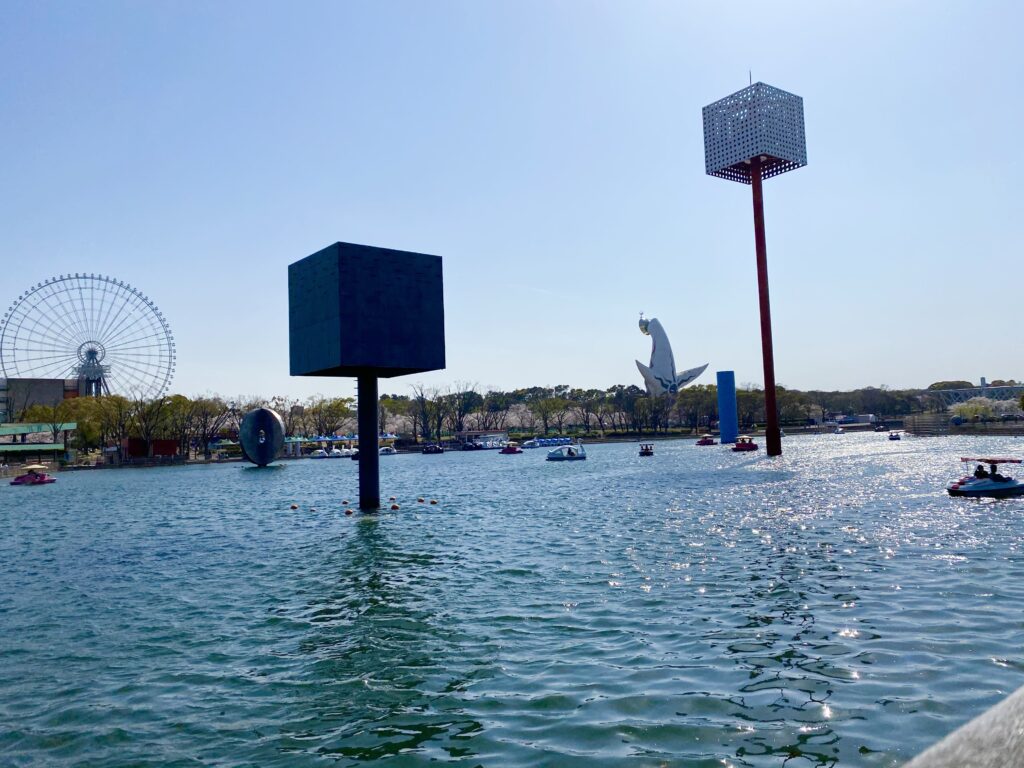 There is also a charging spot in the Ferris wheel, and I'm grateful to be able to replenish the battery of the smartphone that was exhausted by shooting the cherry blossoms ~ (-people-)
Also, smoking is NG, but eating and drinking is OK!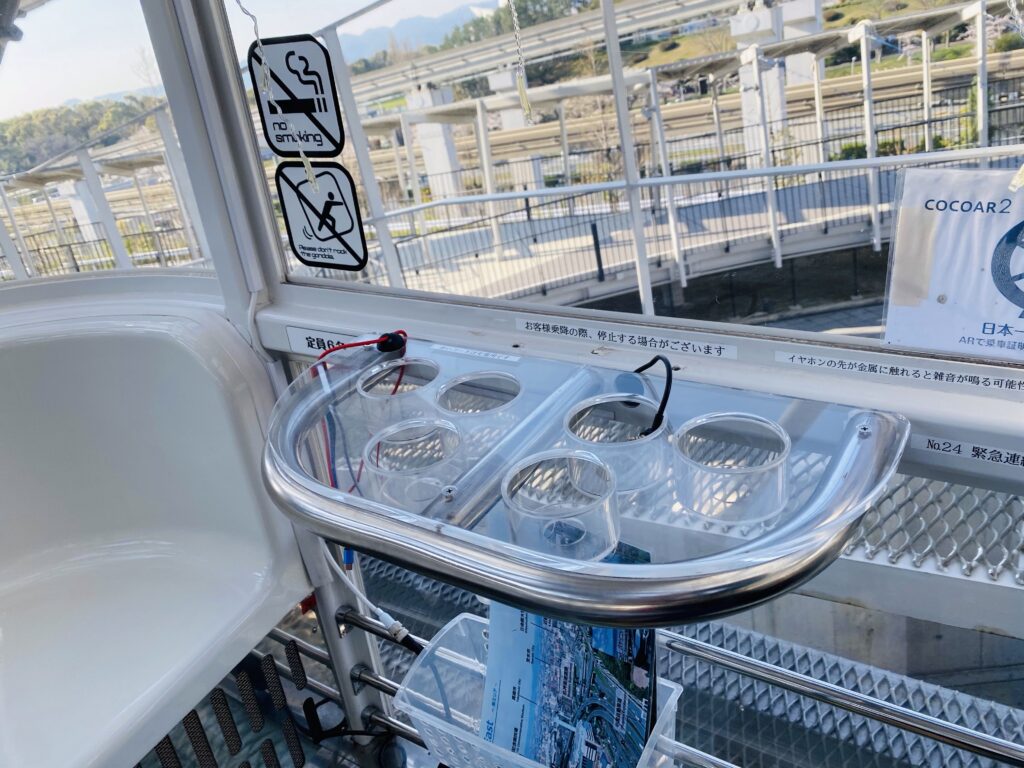 Now, take a look at the Tower of the Sun with Sakura taken from the Ferris wheel.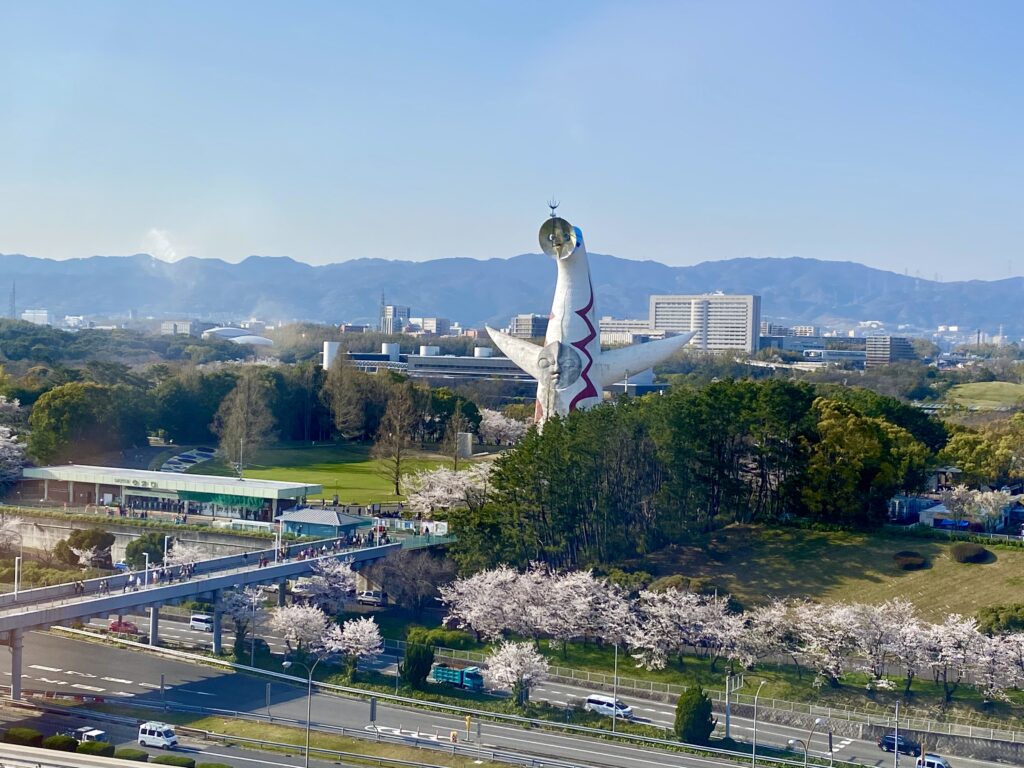 how is it?
The cherry blossoms don't look like this from right in front of the Tower of the Sun, but when you use the Ferris wheel, you can see the cherry blossoms properly!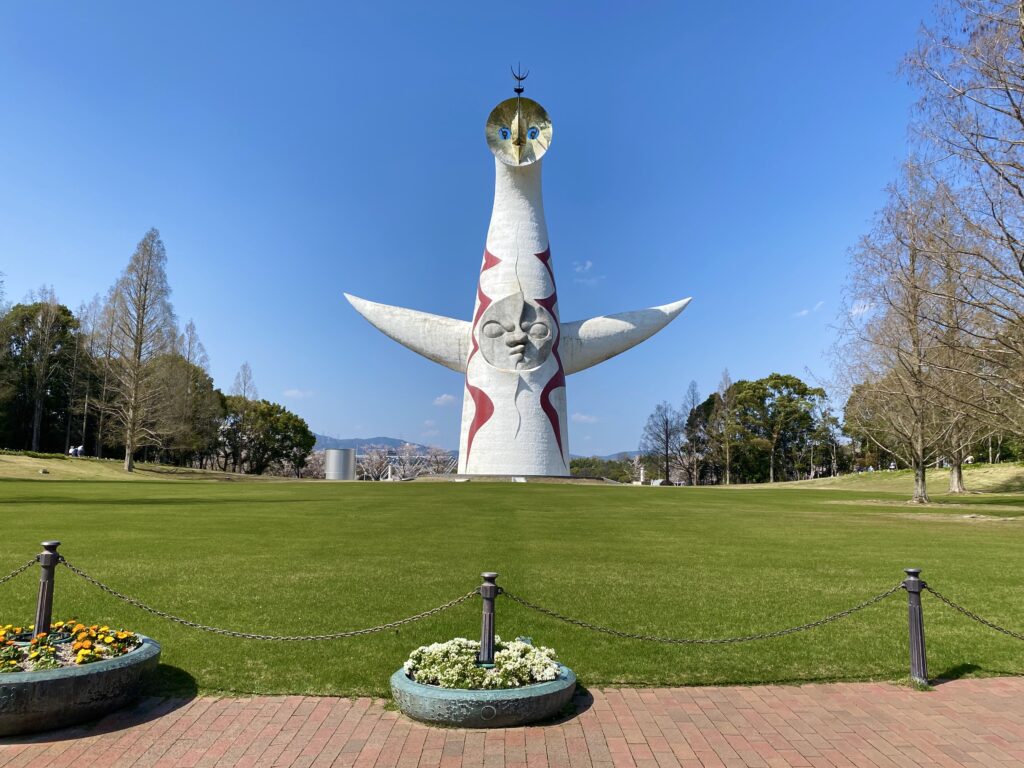 Go up, you can see the entire Expo'70 Commemorative Park.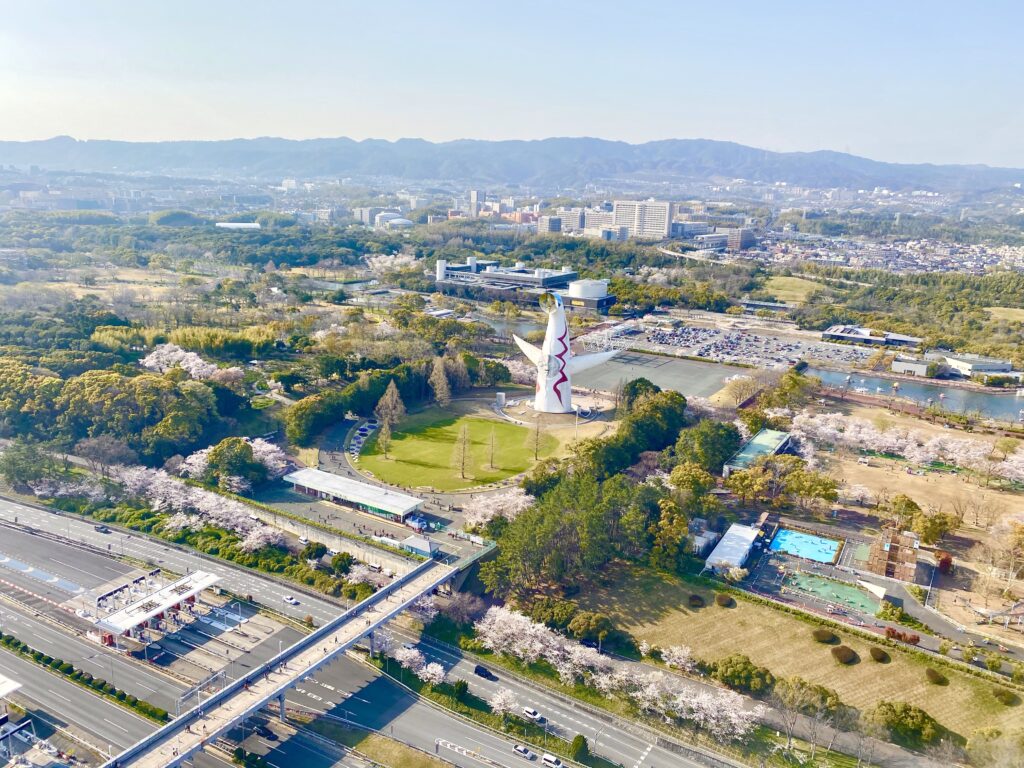 However, the height gradually became serious from around here, and the gakuburu time started for a while.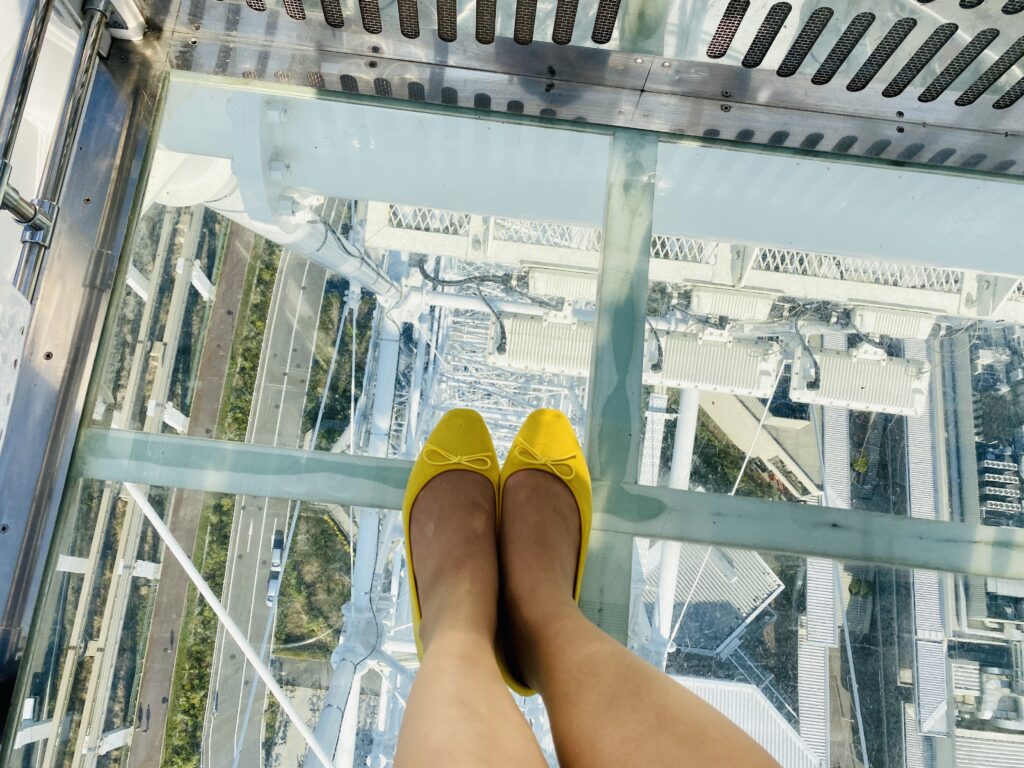 While doing so, it's the summit!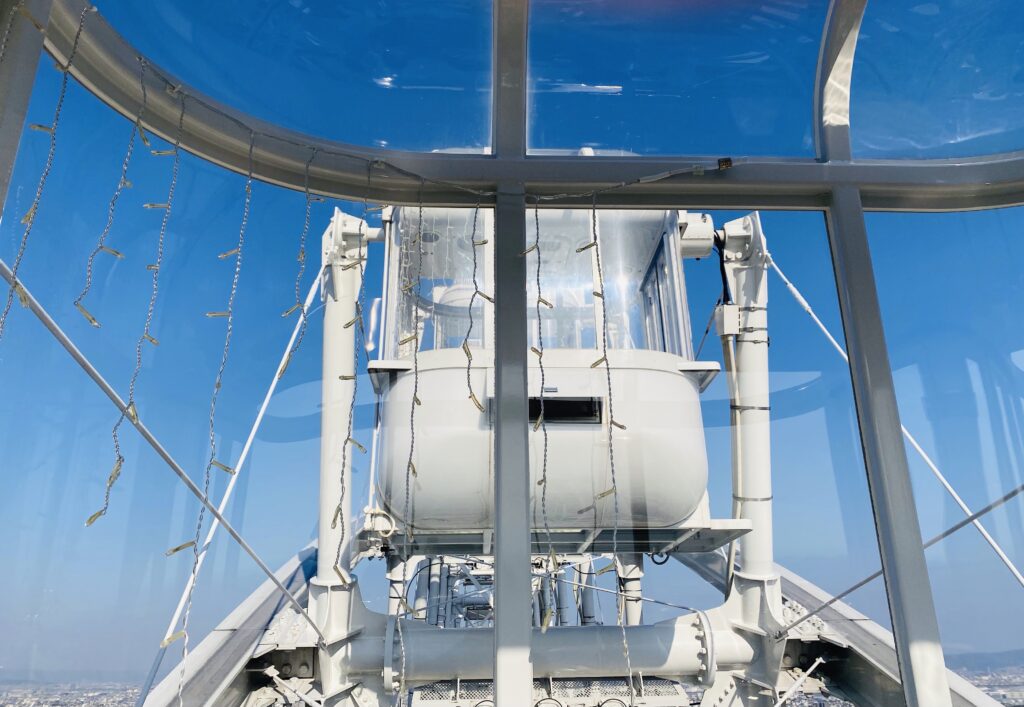 … But the view is always great!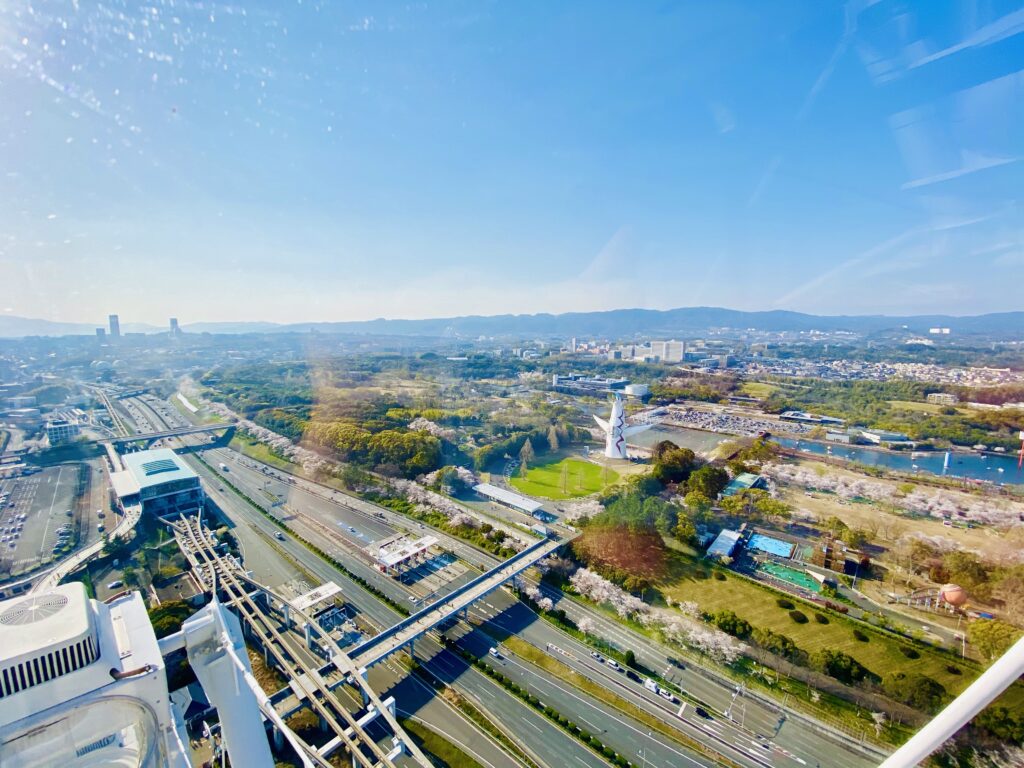 I think this is a little-known spot because you can see cherry blossoms and take pictures in the gondola on such an amazing vehicle and it will not be crowded. (But I'm sorry for those who are not good at high places.)
The time was 18 minutes per lap, and I enjoyed the cherry blossom viewing, the thrill, and the cafe time for a while, and it was a fulfilling time as if I had been riding for more than 30 minutes.
Last but not least, it's 1,000 yen per person.
It's up to each person to think it's expensive or cheap, but I thought it was a pretty good price.
By the way, the illumination at night is also beautiful!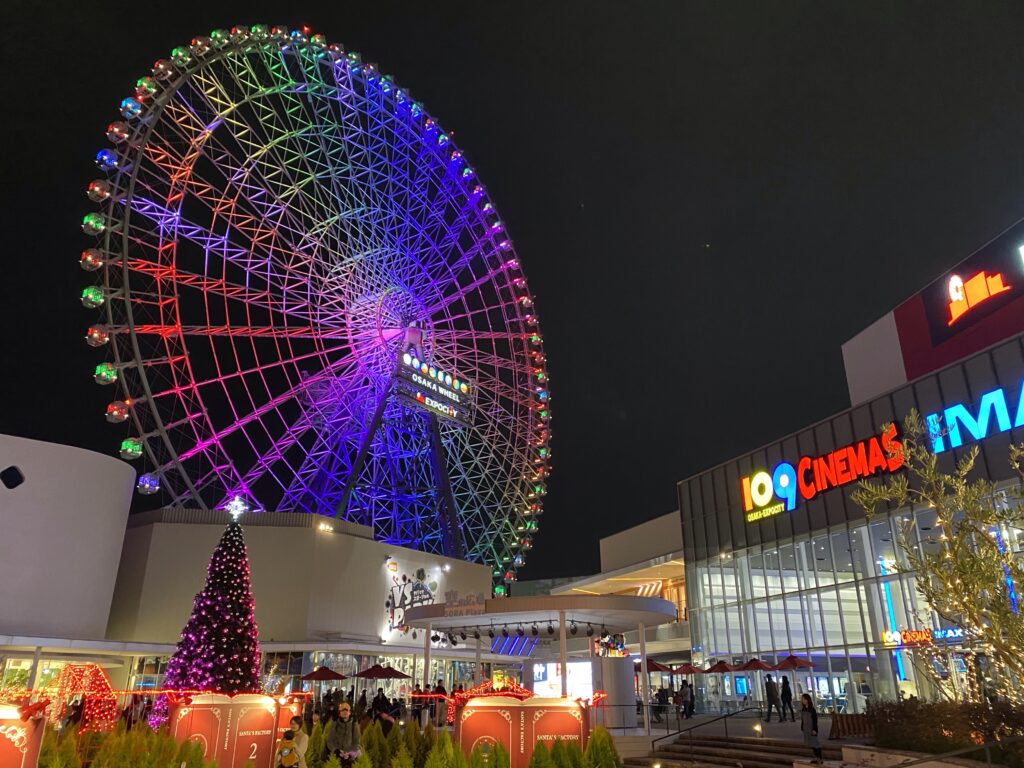 The cherry blossoms have already fallen in 2021, but please come and see the cherry blossoms in 2022!
[Redhorse OSAKA WHEEL]
Address: 2-1 Senri Banpakukoen, Suita-shi, Osaka EXPOCITY Redhorse OSAKA WHEEL
Business hours: 10: 00-22: 00
* Since it may be open for a short time, For more information official HP please check in.
Regular holidays: Same as EXPOCITY holidays
Fees: Same-day tickets 1,000 yen / person * Free for children under 3 years old, 1,000 yen / person for children over 4 years old
Payment: Cash, credit card, electronic money (payment by docomo / Softbank collectively (Payment / boarding gate ticket sales counter only)
HP: http://osaka-wheel.com/