Sponsored Links
As for January 2021, I went to "Udon Kyotaro", a popular udon restaurant on Instagram, which is about a 4-minute walk from Hommachi Station!
It takes about 3 minutes to find a shop with Google Map in one hand and the station Chika.
If you're having trouble finding it …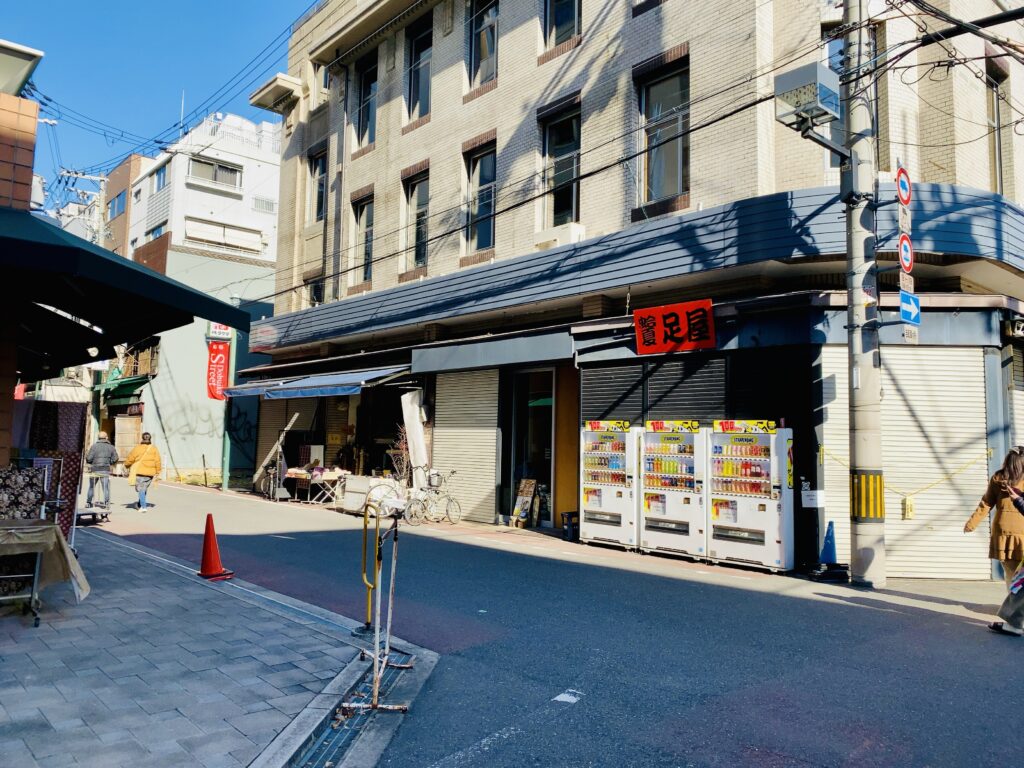 I found "Udon Kyotaro" in the place called "Kokokai w!".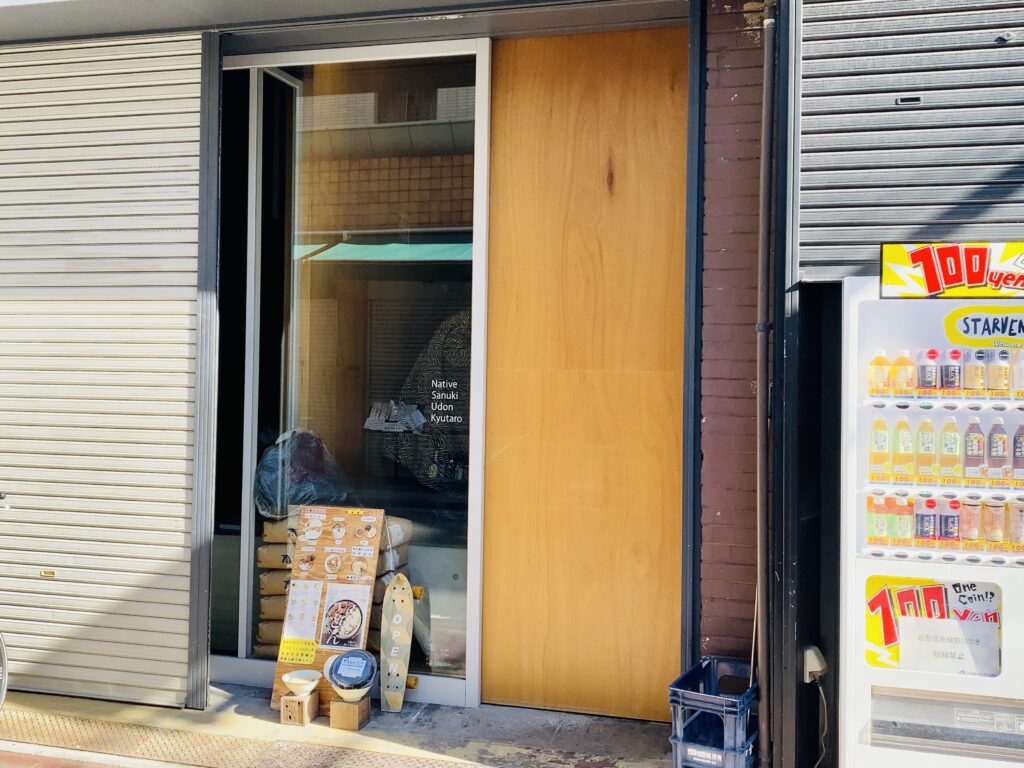 I didn't think that the hottest shop on Instagram was between the shutter and the vending machine, but this maniac place known to those in the know is also good ~ (゜ ∀ ゜) ☆
However, for the first time, is it really right here, is it okay to open the door, a little uneasy teacher. ..
There was a sign saying OPEN, so take the plunge and open!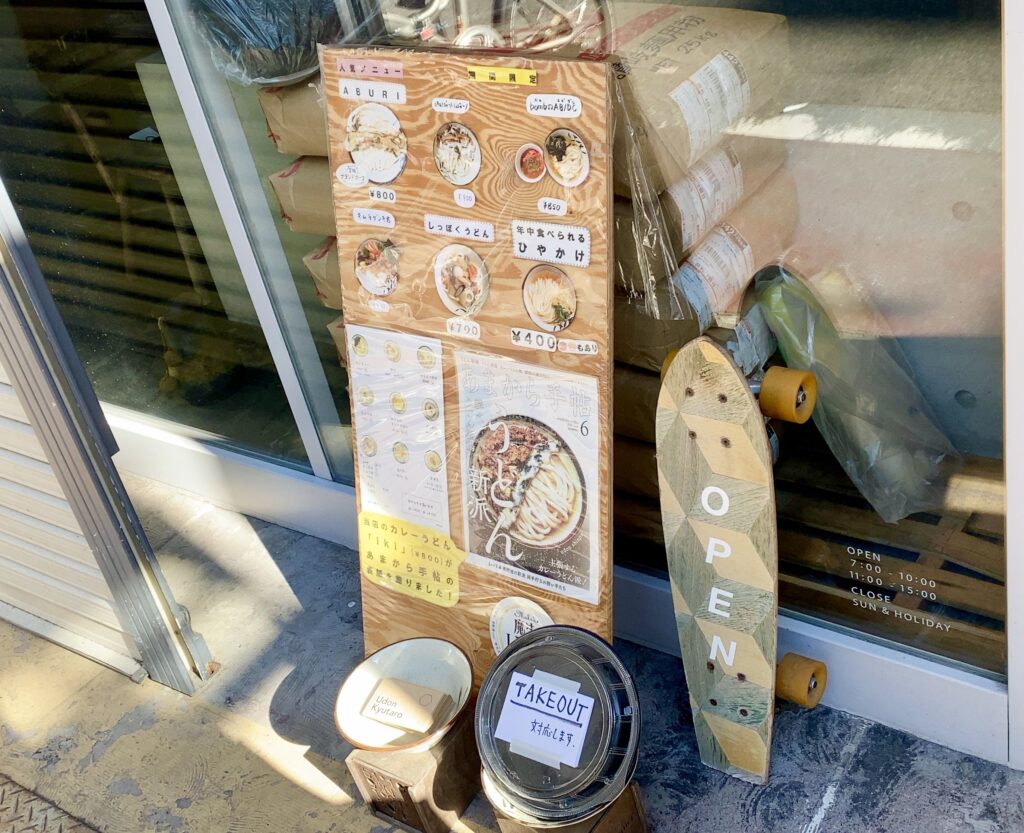 Then, he greeted me with a cheerful voice, "Welcome!"
Even if I was crazy, I was able to order smoothly even for the first time because he gave me a quick guide such as the place to order and recommended menus (*'ω' *)
The standing-eating area is an area with a capacity of about 10 people, but you can eat comfortably with plenty of space between you and the people next to you, and there is also a place where you can put your luggage, so you do not have to eat while bearing the weight of your bag (' v`)
First of all, the recommended rapeseed tempura (100 yen) will be released on this day! It's crispy and delicious (゜ ∀ ゜)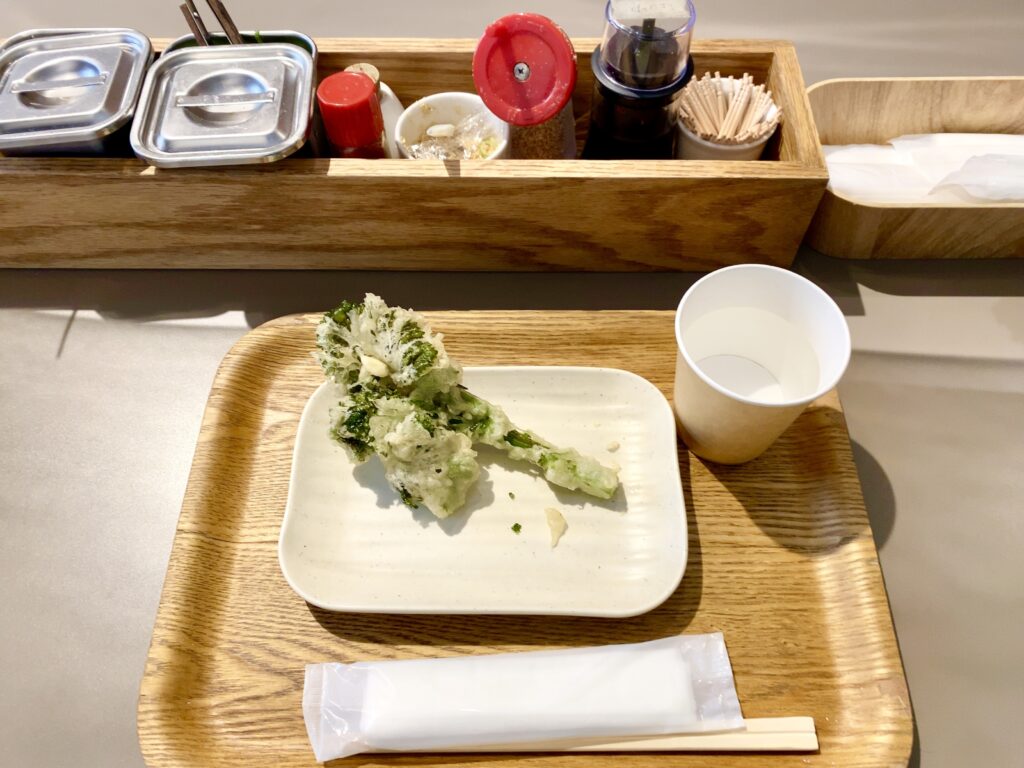 After that, Parmigiano Reggiano's roasted pork rose udon (900 yen) for a limited time came!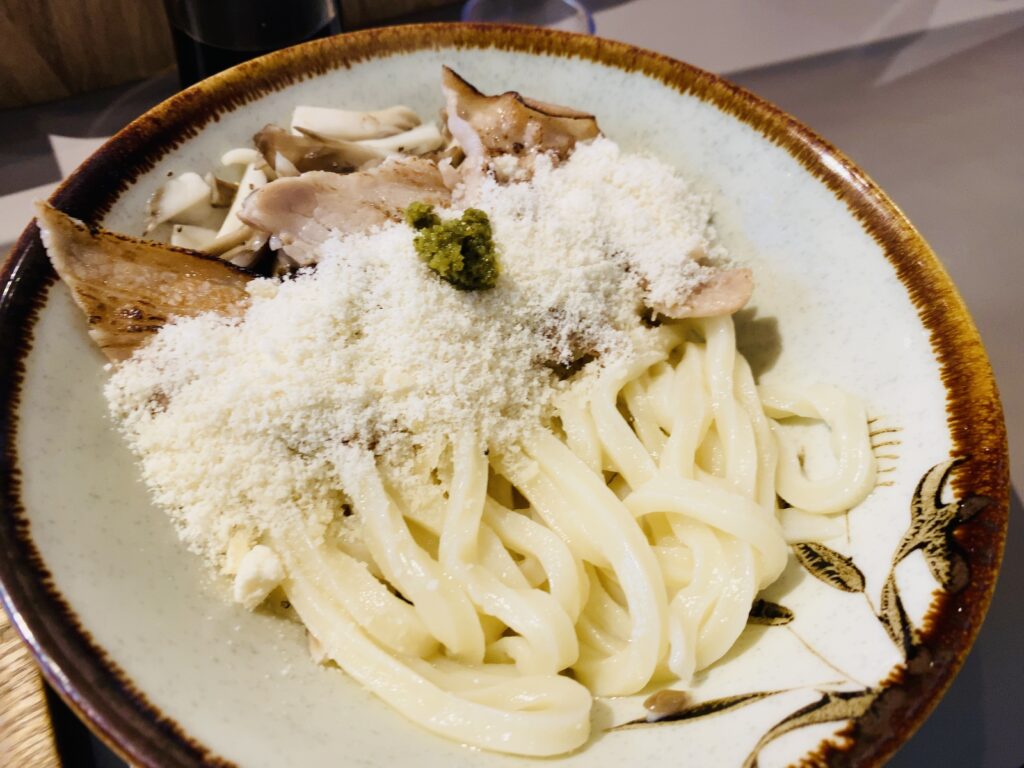 Gummy-class udon noodles, roasted pork roses, maitake mushrooms, Parmigiano Reggiano, and yuzu pepper as an accent!
This is a mess (゚∀゚)☆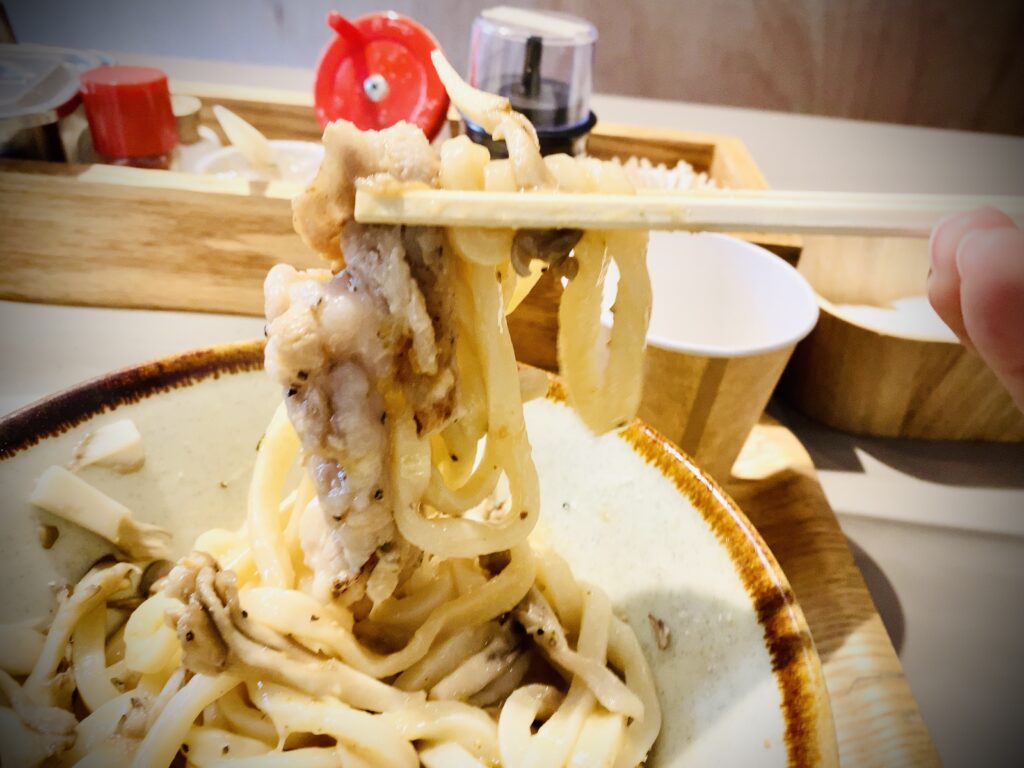 I finished eating in no time. It's a moment.
There were many other attractive udon noodles such as sudachi and roasted pork roses, so I would like to go here and try other menus!
【Udon Kyotaro】
Address: 3-1-16, Kutaro-cho, Chuo-ku, Osaka-shi, Osaka 102 Minamidonike Textile Hall
Business hours: 7: 00-10: 00, 11: 00-15: 00 * Noodles
Closed as soon as sold out Regular holiday: Sunday (Irregular holidays / Check on FB and Instagram etc.)
Budget: 800 yen to 1000 yen
Payment: Cash only
FB: @udonkyutaro
Instagram: @udonbakahiro_kyutaro
Twitter: @UdonKyutaro