Sponsored Links
About Jiyuken
Jiken is a long-established Western restaurant in Osaka where you can eat "special curry (original mixed curry)" with raw eggs on top of one of Osaka's specialties. It was founded in 1910.
It's the oldest Western restaurant in Osaka!
Location and appearance
The place is about 3 minutes on foot from Namba subway station, near Bic Camera.
Look for the blue goodwill and the yellow and black signs like the Hanshin Tigers.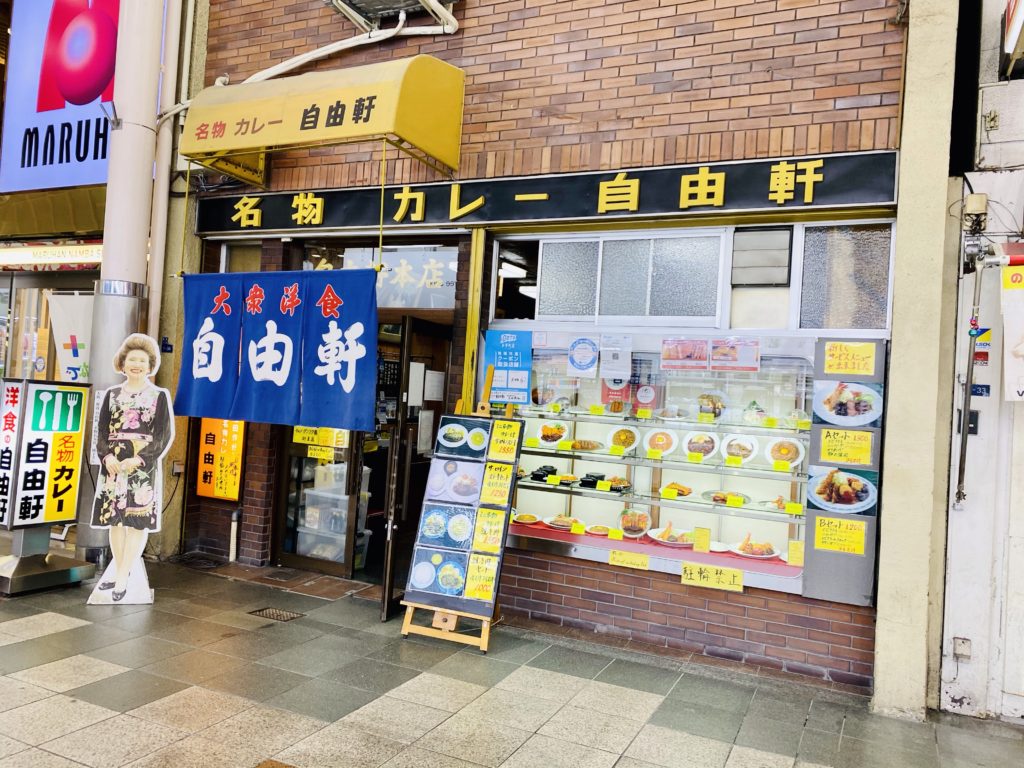 If this is your first time, you should order "special curry"!
Jiyuken has many attractive menus such as cutlet curry, omelet rice, and fried shrimp, but if you are new to Jiken, we recommend the Osaka taste, "specialty curry" as a signboard product(*•̀ᴗ•́*)و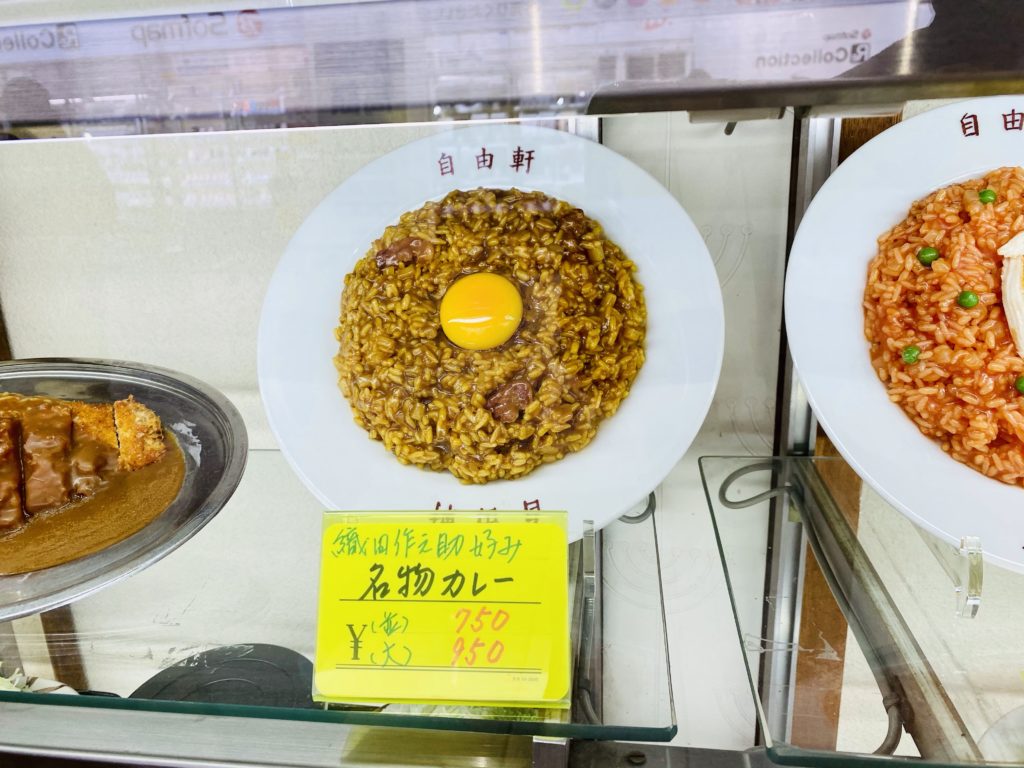 By the way, this famous curry is also a favorite of the Showa literary master "Oda Sakunosuke" from Osaka, who is famous for the novel "Meoto Zenya", and it is written that "Tiger dies and rubs skin Oda Saku dies and curry rice". There is a signboard inside the shop, so Odasaku fans should check it out d ('v` ○)!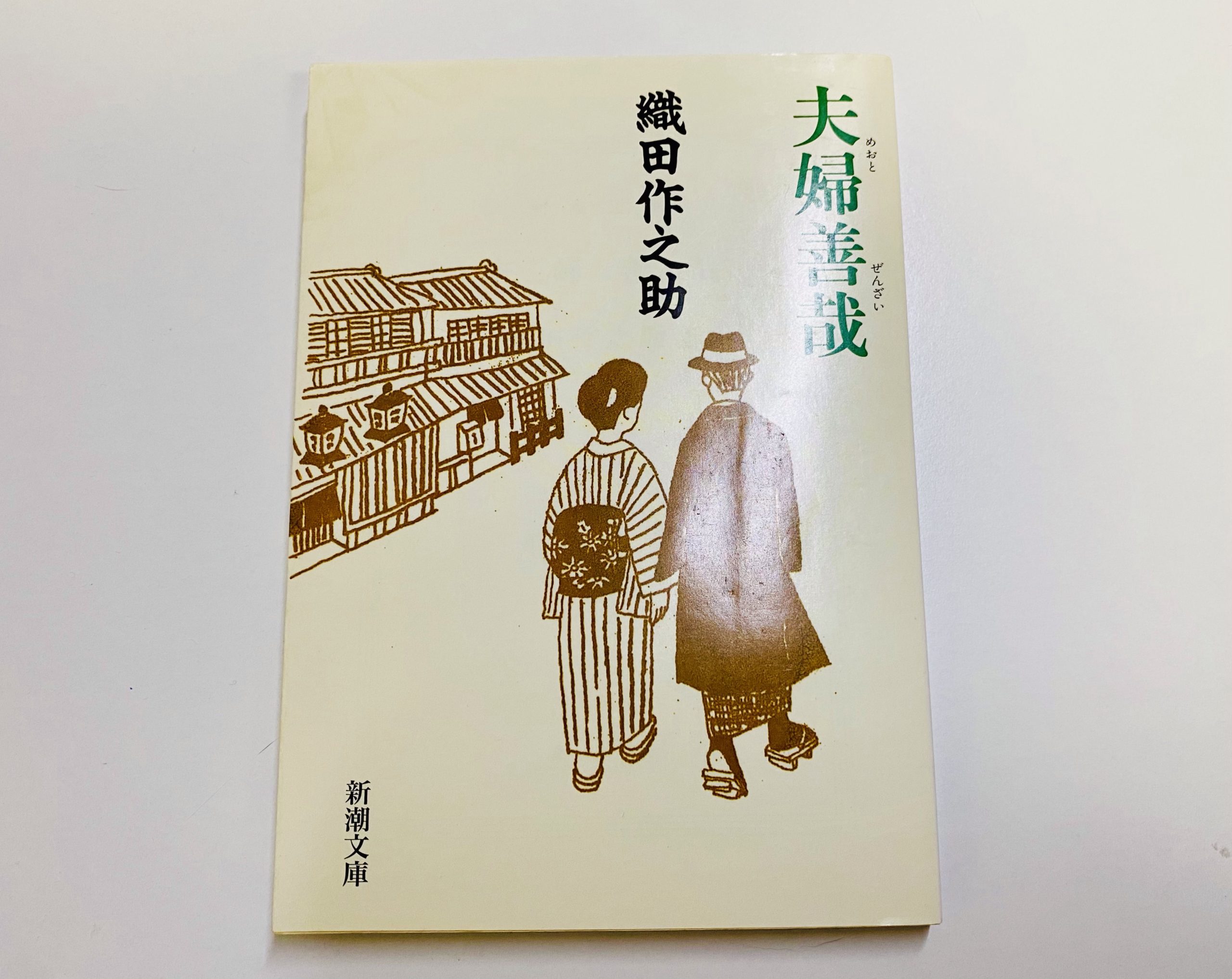 Specialty curry
The famous curry (normally 750 yen) that appeared immediately after ordering!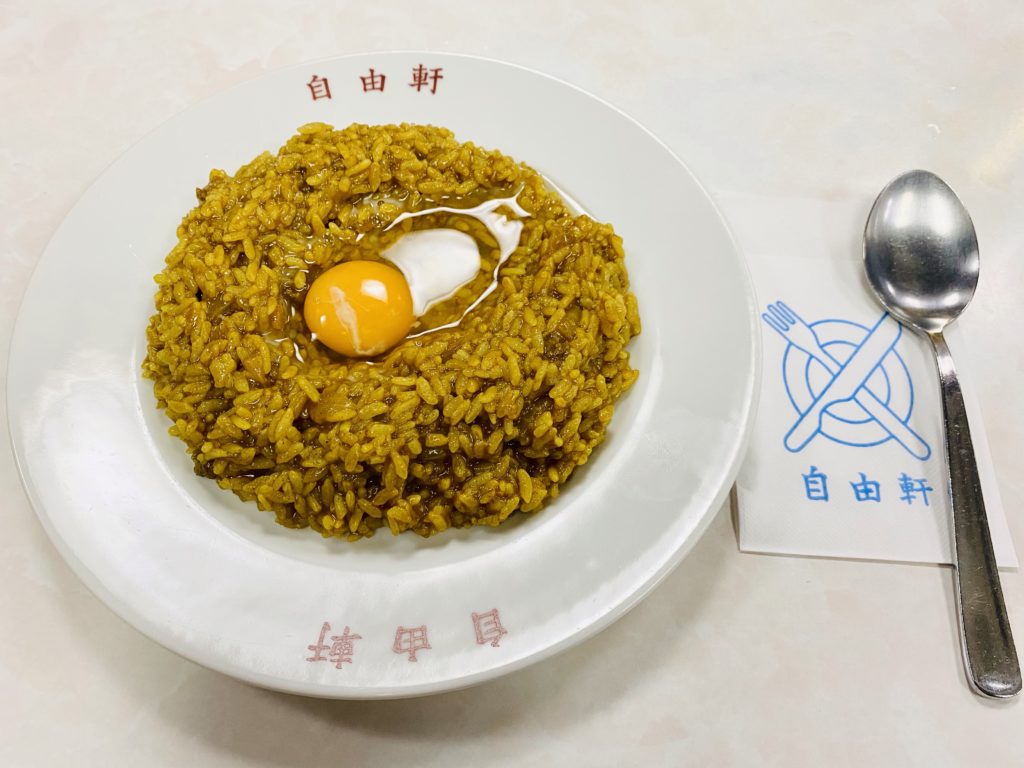 Itadakima-su!
I'd like to go, but Jiyuken's curry will be in the final form with a special sauce, so sprinkle the finishing sauce in the amount you like and have it real (-ω 人 )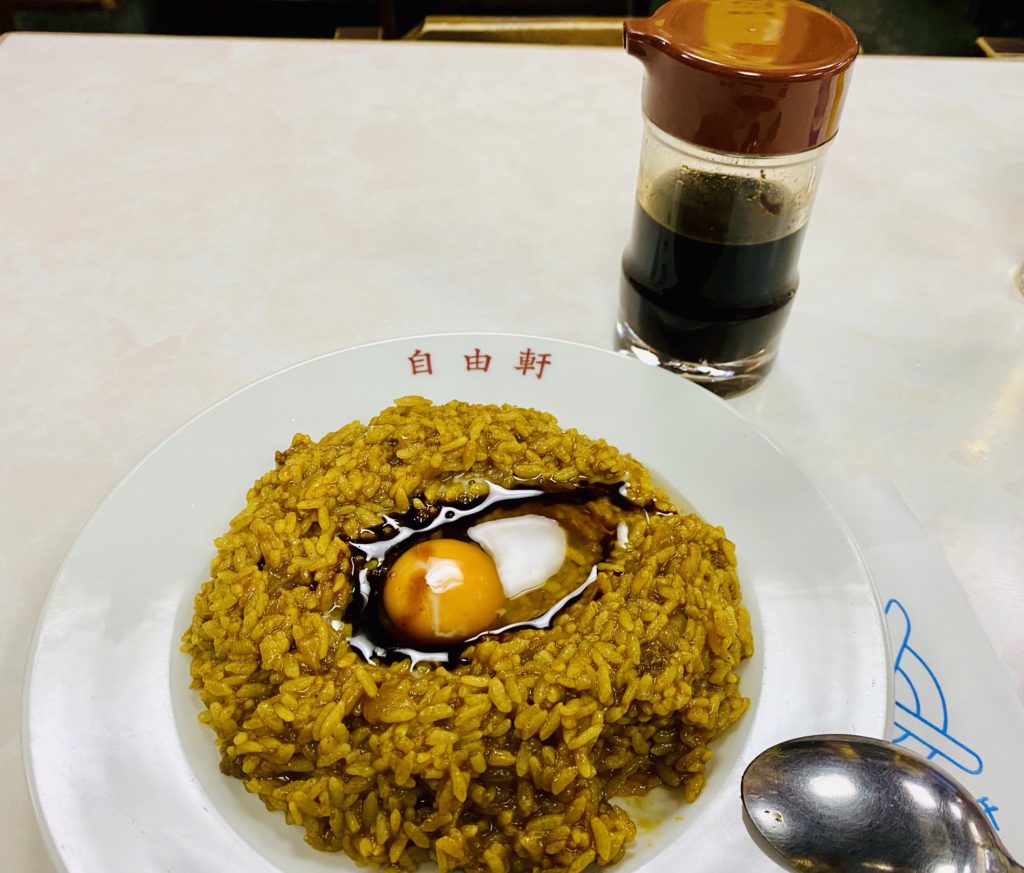 The umami of vegetables, the aroma and sourness of sauce, and the spices of curry are intertwined, making Oisis. .. ..
This specialty curry is made by a skilled curry craftsman using a manufacturing method that has been passed down for many years, and the taste of the time when Odasaku was also eaten can still be eaten at Reiwa. !!
Ah, with the famous curry (large 950 yen), two eggs will come on board!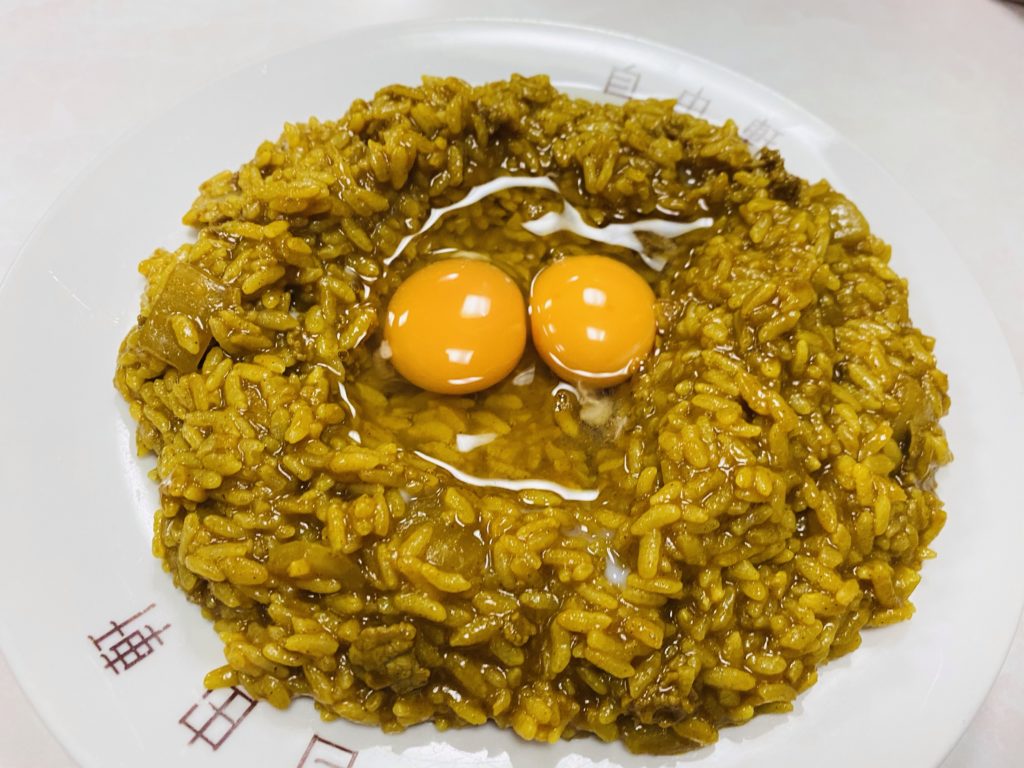 It seems that the Jiyuken Namba main store was built immediately after the war, and you can enjoy the atmosphere of old Osaka with the atmosphere of the Showa era in the interior and the menu hung on the wall ☆
It's crowded at noon and sometimes shared, but it's like Osaka and it's also fun (* ´ω ` *)
This curry, which is a specialty of Jiyuken and a specialty of Osaka, is absolutely Must Eat!
【Jiyuken Namba Main Store】
Address: 3-1-34 Namba, Chuo-ku, Osaka-shi, Osaka
(3 minutes walk from Namba subway station, near Bic Camera.)
Business hours: 11: 30-21 : 00
Phone number: 06- 6631-5564
Regular holiday: Monday
Budget: Specialty curry (normal) 750 yen, (large) 950 yen
Payment: Cash only
HP: http://www.jiyuken.co.jp/