Sponsored Links
I went to eat uncle and udon noodles from Usamitei Matsubaya, a long-established store in Senba, Osaka.
About Usamitei Matsubaya
Usamitei Matsubaya was founded in 1893 and is the birthplace of Kitsune Udon. (There are various theories)
The signboard menus are "Kitsune Udon" and "OJIYA UDON".
Thank you to those who wondered, "What is uncle and udon?" I will explain next!
About OJIYA UDON
OJIYA UDON is a dish of Osaka-like carbohydrates and carbohydrates, with udon and rice in a square iron pot.
It seems that the reason for its birth was that it was made from materials that could be procured during the wartime food crisis.
Location and appearance
Usamitei Matsubaya is located in the area called "Senba" where the culture of the townspeople of Osaka flourished, and is located between Shinsaibashi Subway Station and Hommachi Station.
The wooden sign that says "Osaka Udon-dokoro Chasoba Usamitei Matsubaya" is a landmark.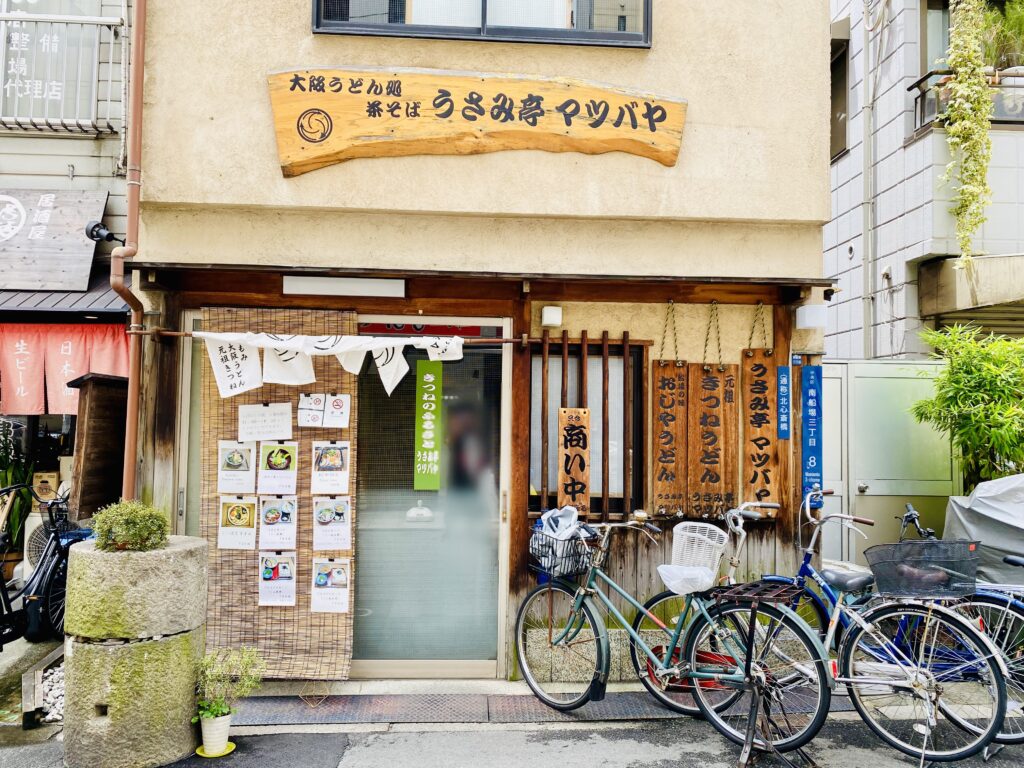 Item description and price range
In front of the shop, an item was posted with a photo.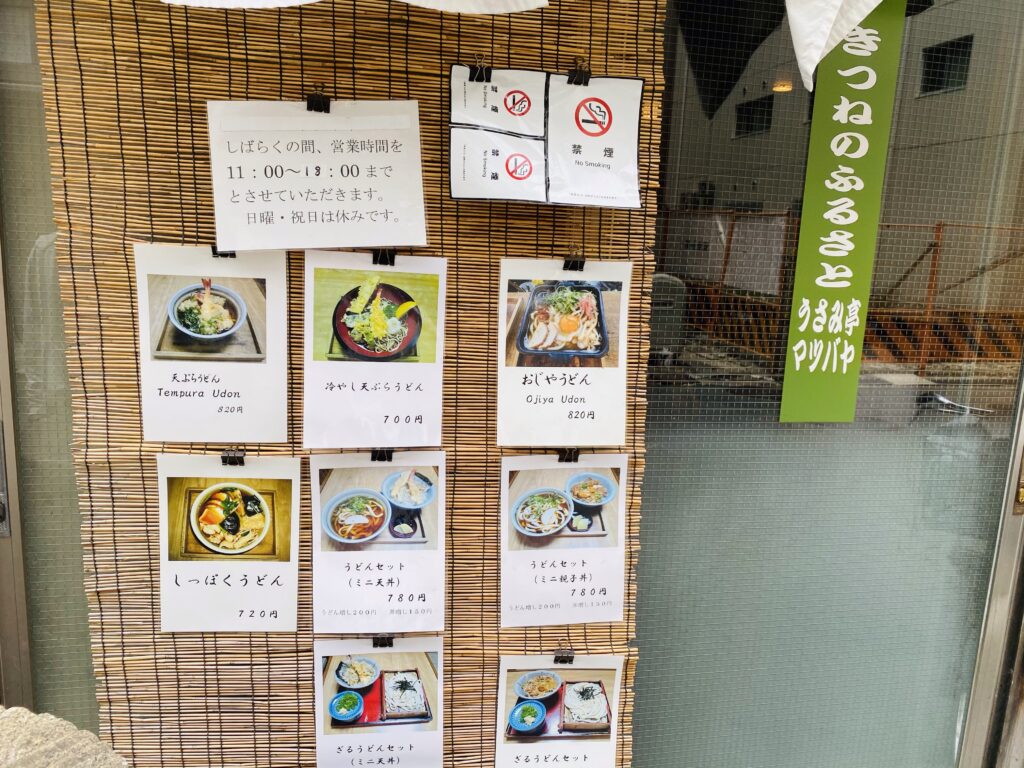 The famous OJIYA UDON is 820 yen.
I imagined it was a simple udon and rice dish, but it was surprisingly gorgeous.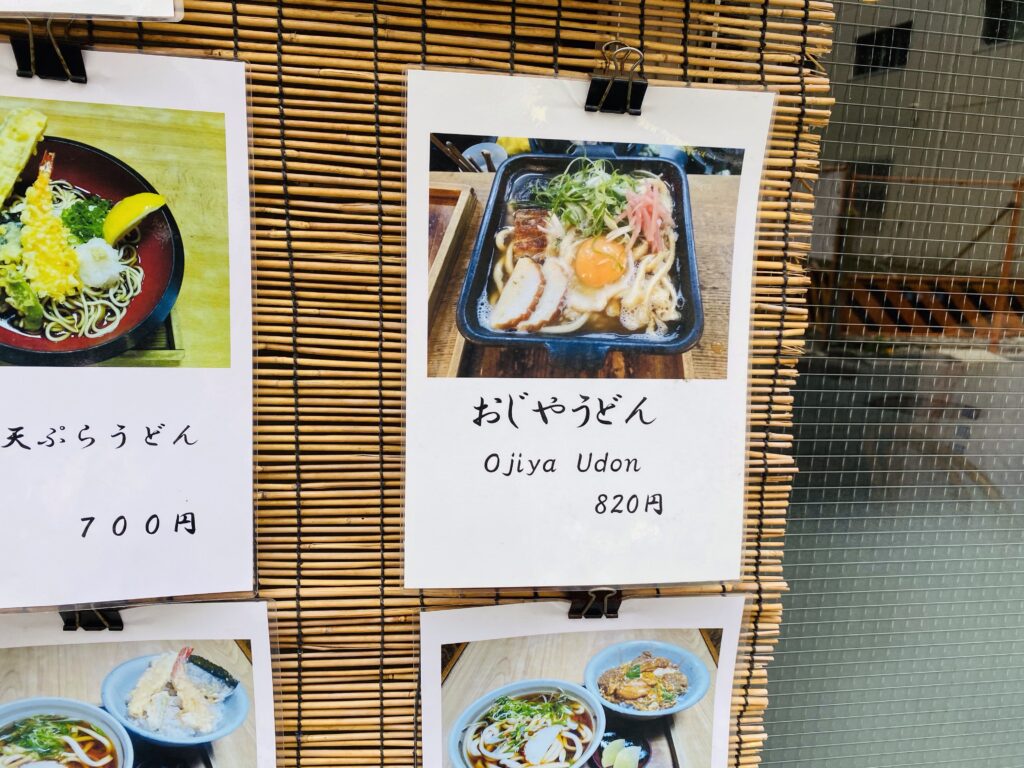 When you enter the store and take a quick look at the menu, you will find that the
・kitsune udon 600 yen
・curry udon 680 yen
・"Ojiya udon" 820 yen.
It's a long-established store, so I think it's expensive, but it's safe at the same price range as a general udon restaurant (´∇ `).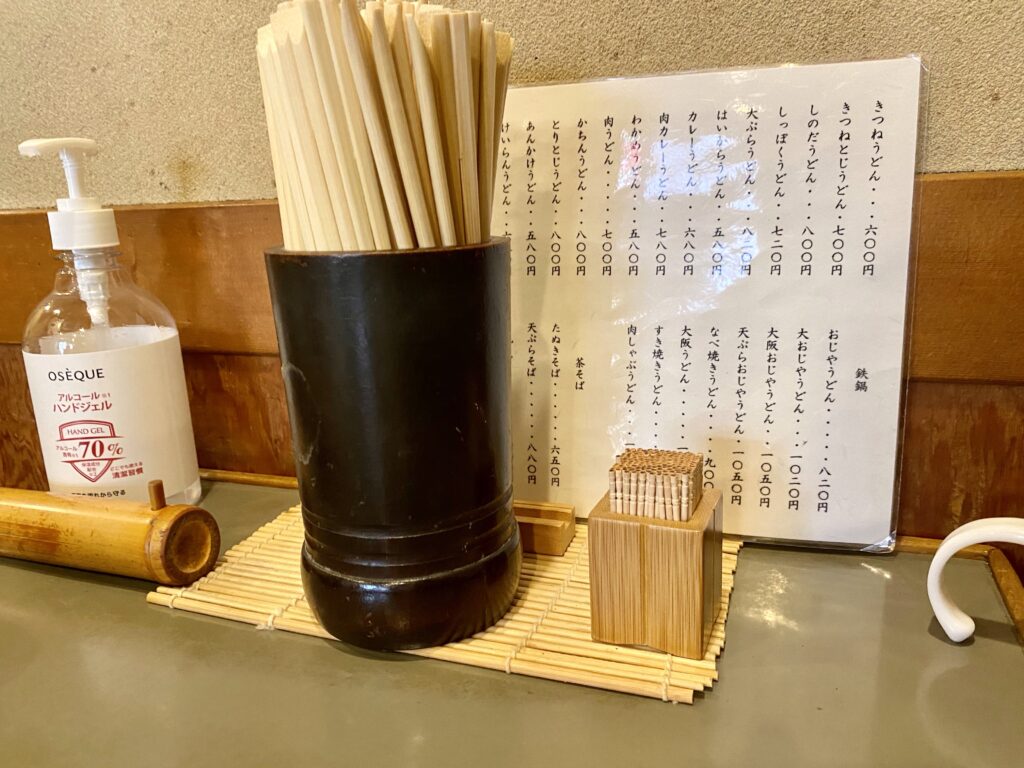 Actually eat OJIYA UDON!
On this day, of course, I ordered OJIYA UDON, and Osaka OJIYA UDON.
Here is the "Ojiya Udon" that came out!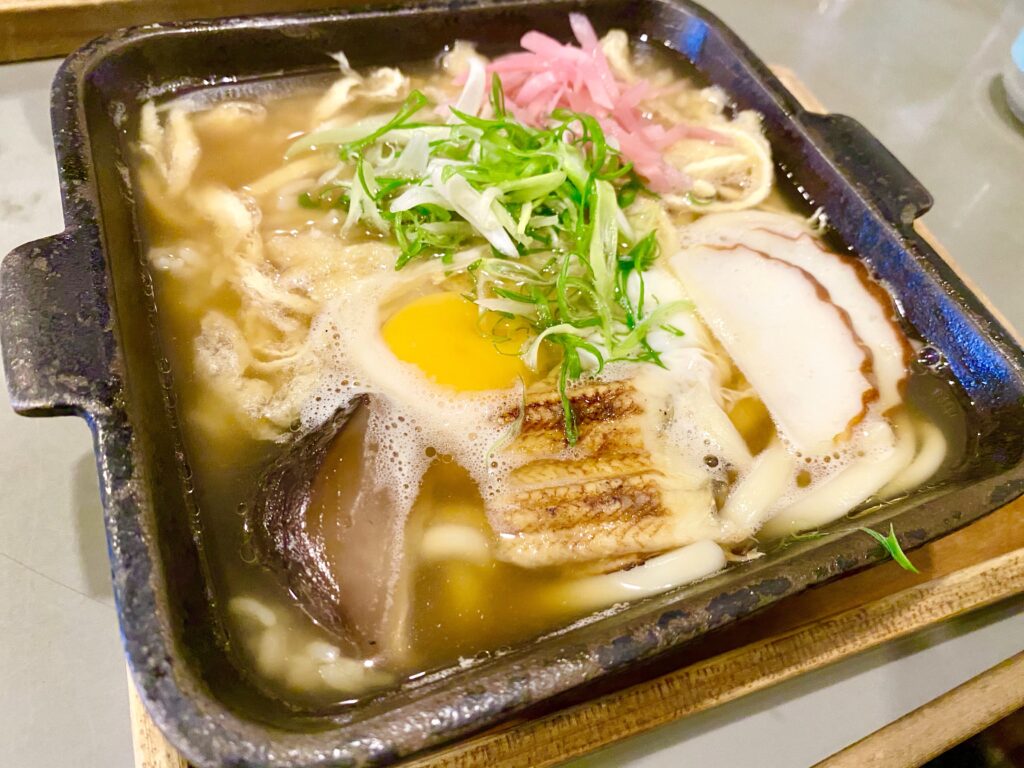 Gorgeous with lots of ingredients! !!
Shiitake mushrooms, kamaboko, aburaage (prepared in well water at Nishiki Market in Kyoto), green onions, pickled ginger, raw eggs in the middle, and even conger eels are included with a dawn, and the toppings are gorgeous! It seems that the types of ingredients are increasing unlike during the war.
If you take a closer look from above, you will find rice under the udon noodles! I don't know what it is, but the tension goes up w
Next is "Osaka Ojiya Udon".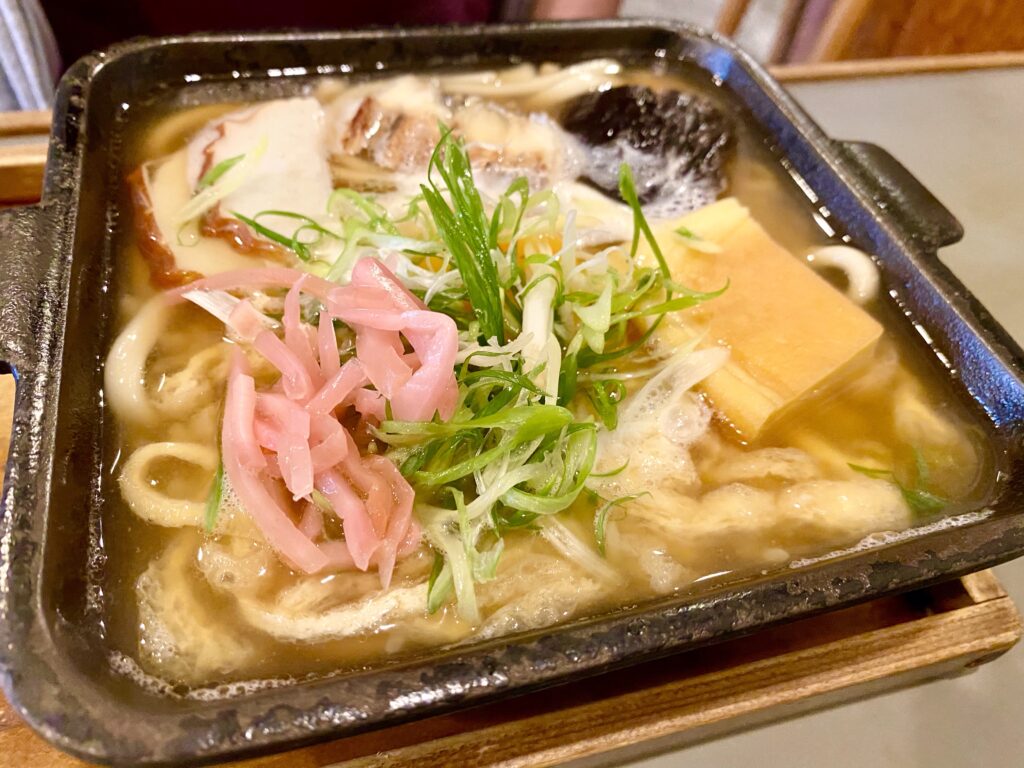 At first glance, it's the same as "Ojiya Udon", but when you look closely, it has a big omelet and shrimp, which makes it gorgeous!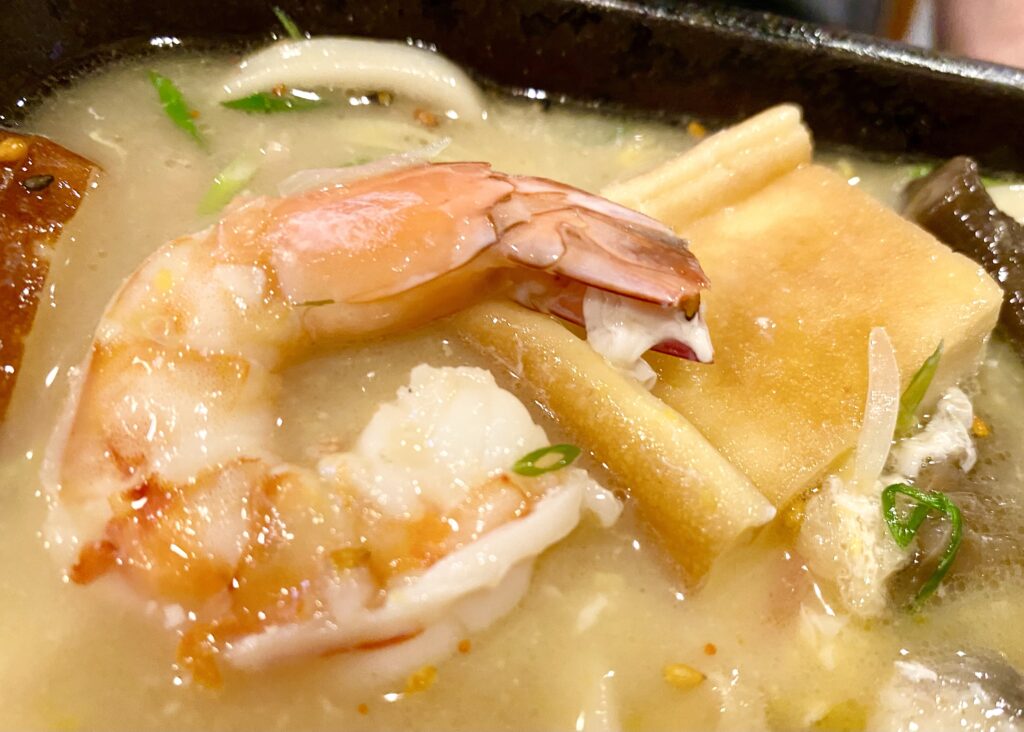 It contains various ingredients, so the taste changes every time you eat it, and it's fun to eat, and after all, the soup stock is delicious!
It seems that sugar and kelp are used for the second dashi stock, such as kelp from Rishiri and Yakushima's dead kelp.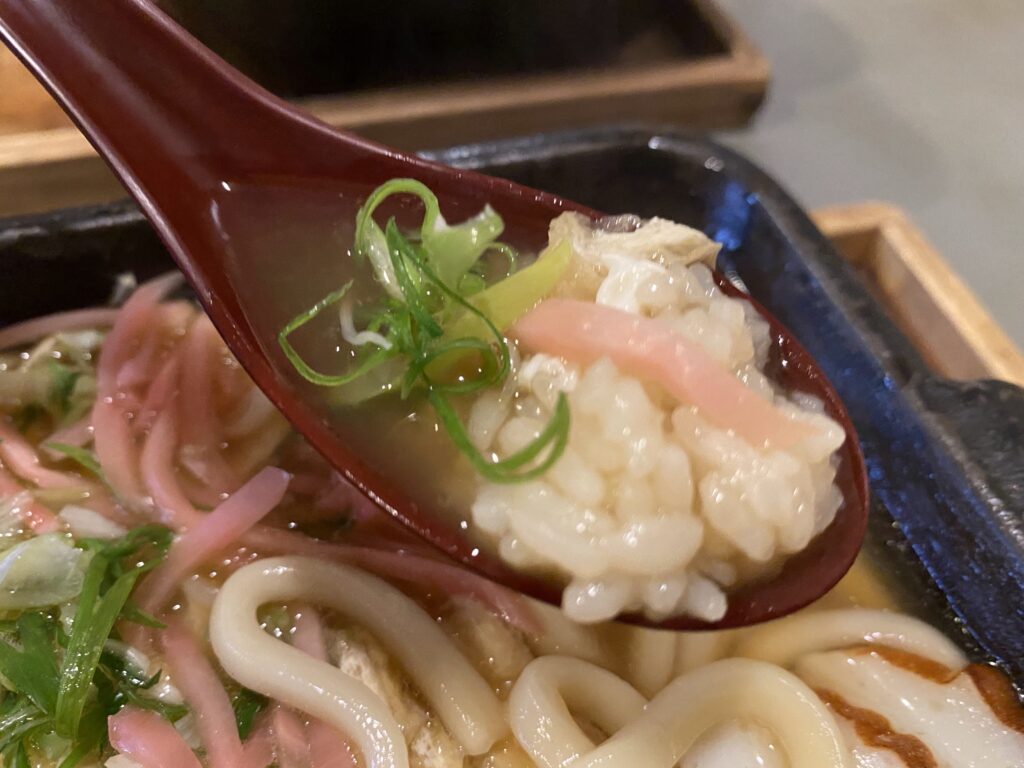 I got tired of it in no time.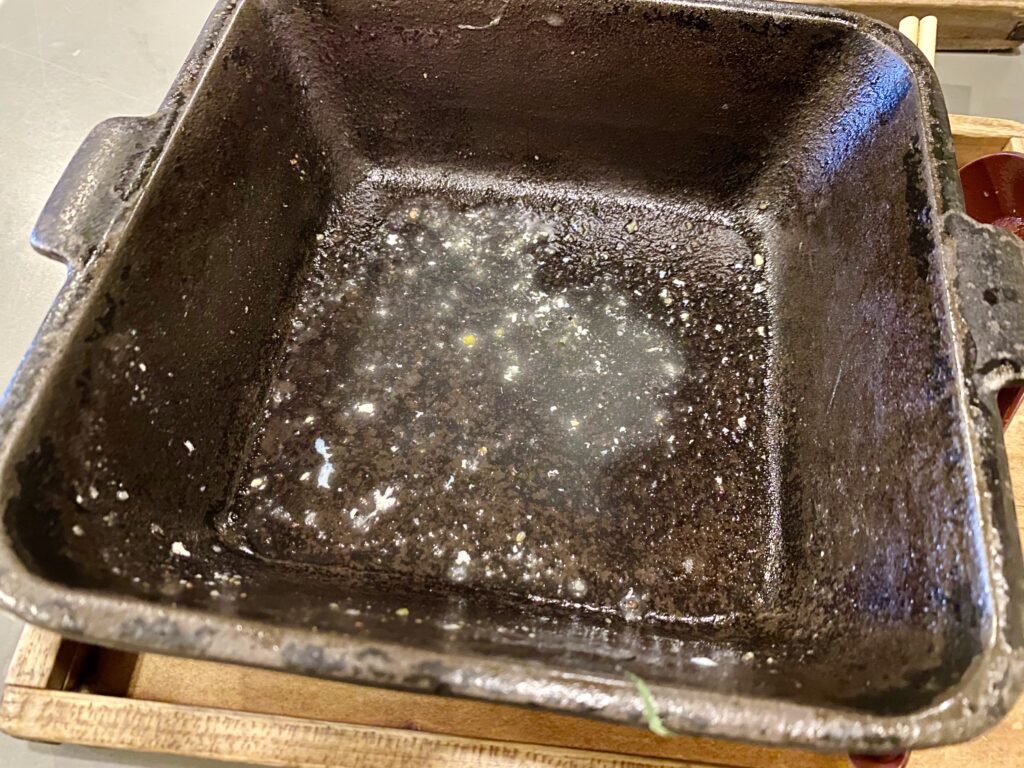 Unexpectedly enjoy the amazing Osaka gourmet food, where you can enjoy the deliciousness of the soup stock from various angles through various ingredients.
Before I ate it, I thought it was a "full-bodied carbohydrate dish of udon and rice", and I wanted to eat a slap, so it was a deep dish that felt the power of Osaka's dashi culture.
【Usamitei Matsubaya】
Address: 3-8-1 Minamisenba, Chuo-ku, Osaka-shi, Osaka
(9 minutes walk from Shinsaibashi subway station, 8 minutes walk from Hommachi station)
Open hours: 11: 00-19: 30
Phone number: 06- 6251-3339
Regular holiday: Sundays and holidays
Budget: 1000 yen
Payment: Cash only