Sponsored Links
I stayed at the Royal Classic Hotel at the beginning of 2021 and used the restaurant and bar of the hotel because it was a plan with meals.
I went to the time of this hotel has a restaurant "moves back and forth" , Sky Bar "cloud cloud ~KUMOKUMO~" , and hotel guest-only breakfast restaurant "Hough" is.
I had a very good experience with creative dishes using Kansai ingredients and a sky bar overlooking Osaka Minami, so I would like to introduce each in chronological order.
Yurayura
The night of January 2, 2021 was a New Year's dinner at the hotel restaurant "Yurayura".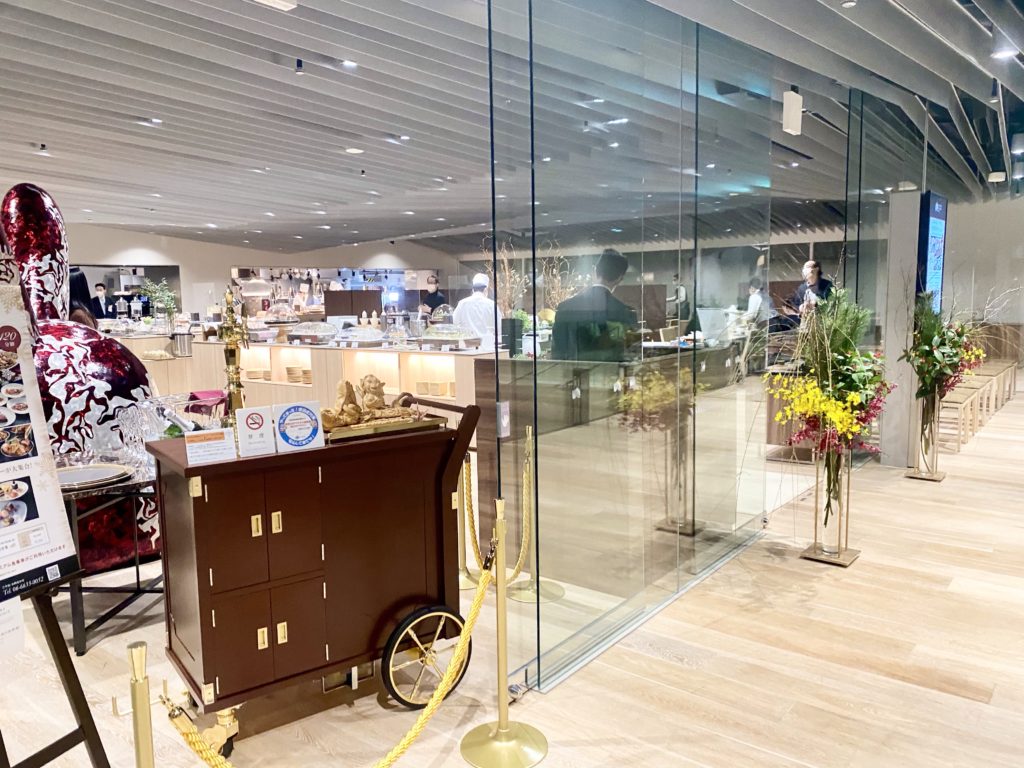 The theme of the Royal Classic Hotel is "Hotel & Museum", and works of art are exhibited throughout the hotel, but there are also large glass works of art in front of the restaurant, which was very gorgeous.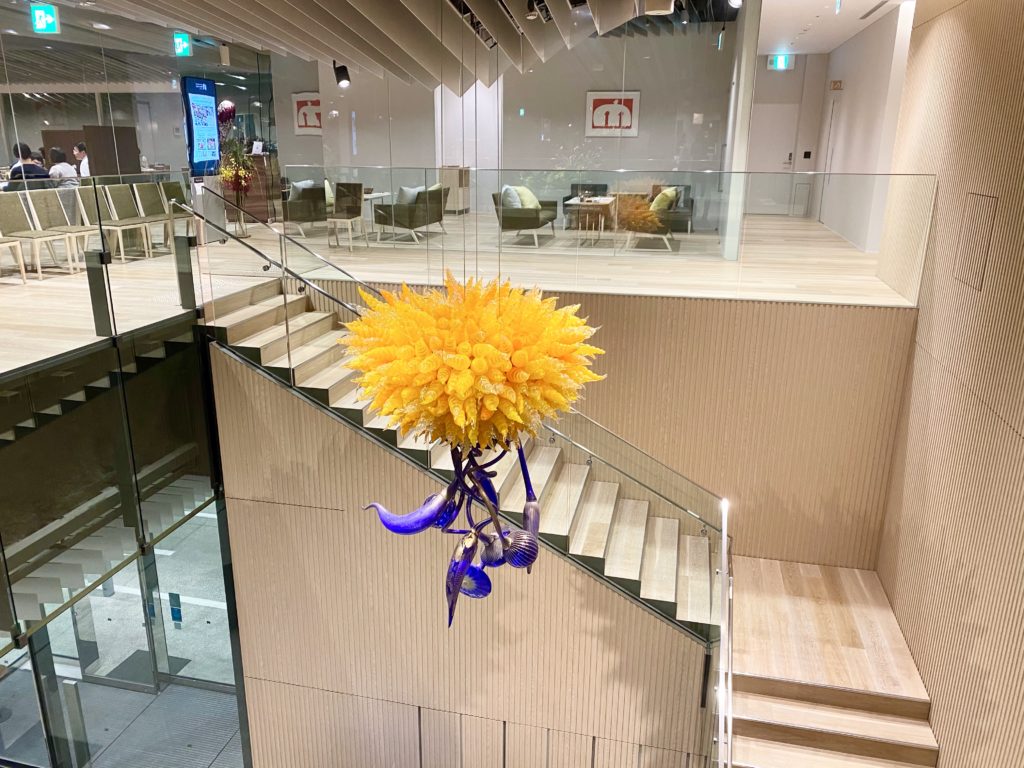 The restaurant had a buffet style with a lid on the food, and there was a partition between the seats.
Since this day is New Year's Day, we received sparkling wine and New Year's New Year's New Year's service.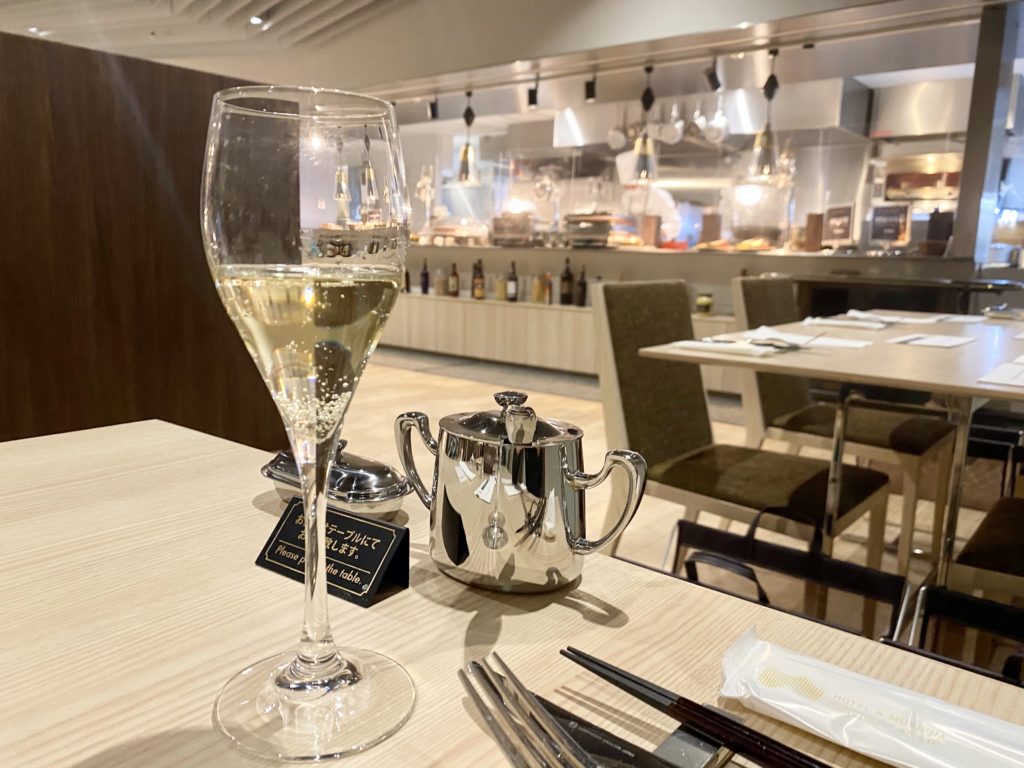 The kitchen can be seen from the seat where you sit, giving you a sense of realism.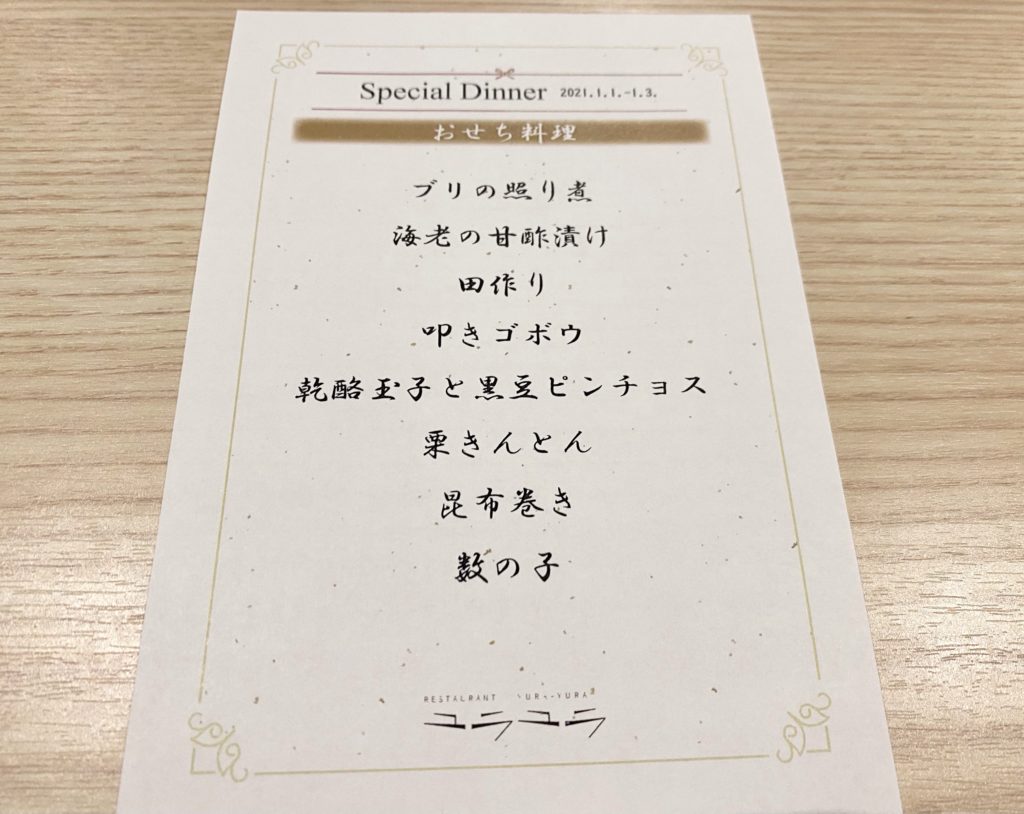 The beginning is Japanese paper
There is only Hotel & Museum and the vessel is cute! New Year dishes are also gorgeous.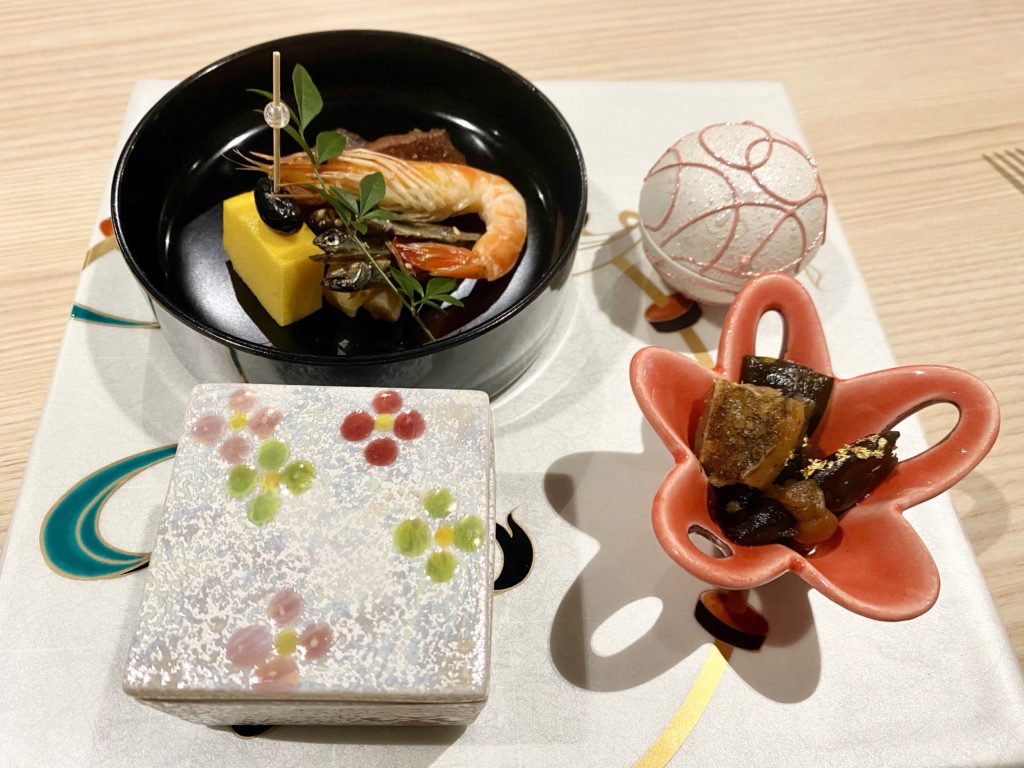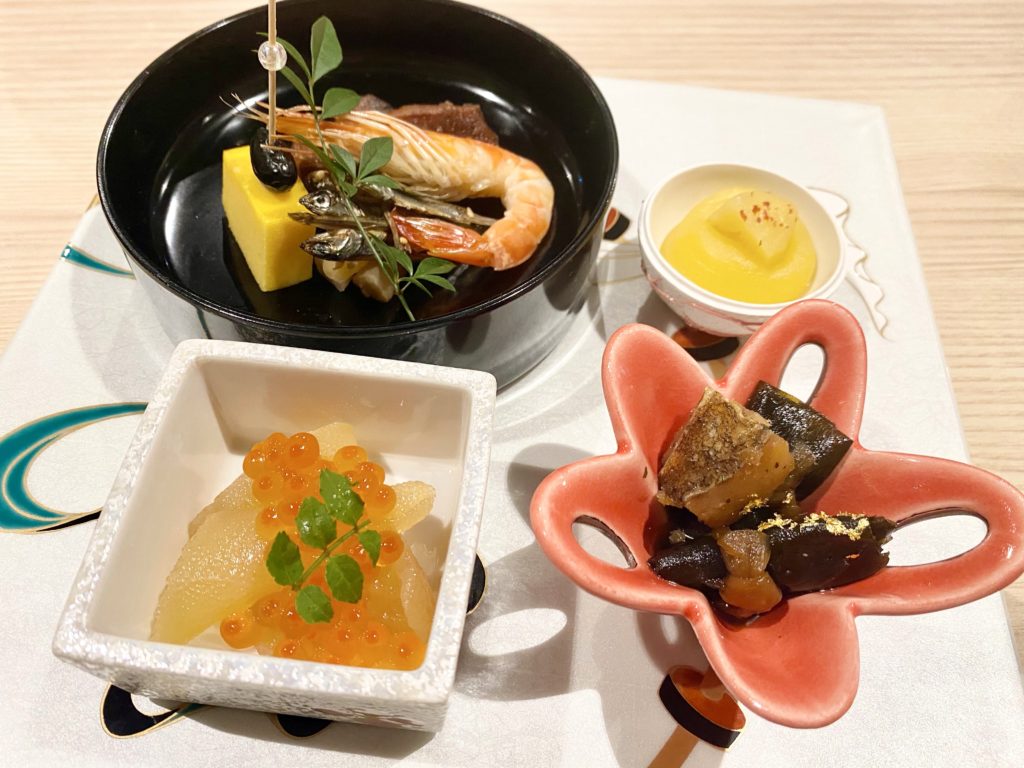 In addition, "Wagyu and sea urchin sushi" and "Omar shrimp gratin", which are given only once per person on the special New Year's menu, are also available! It's an on-parade with a gorgeous lineup of New Year's power, but this is just the beginning. The buffet is still waiting.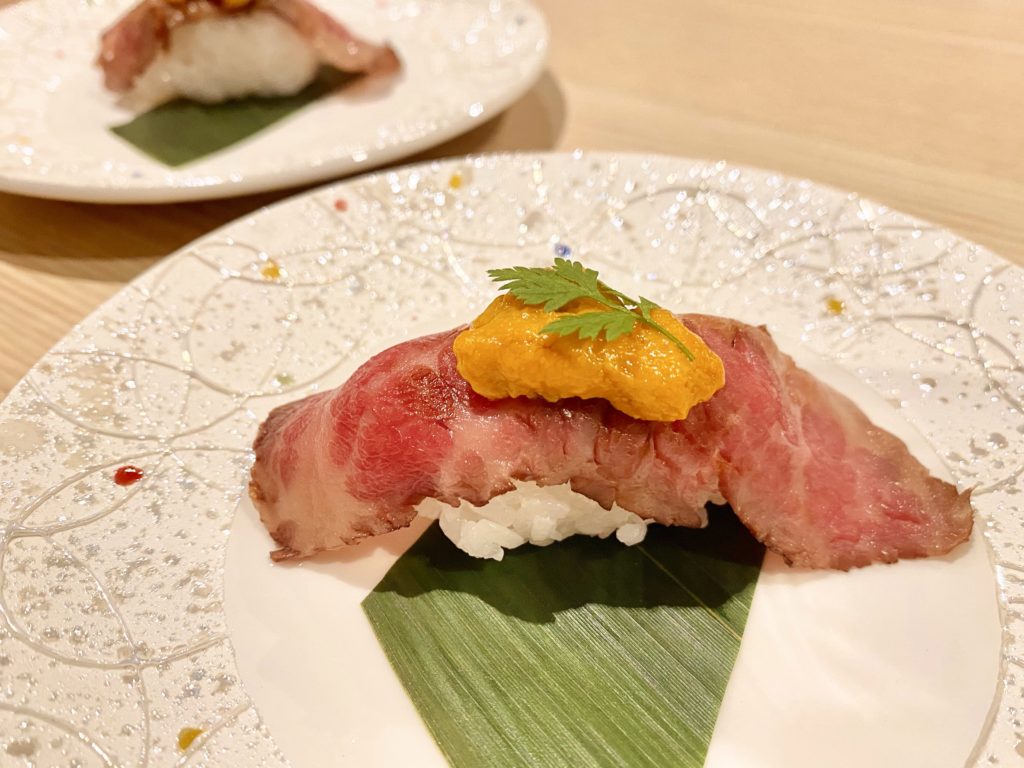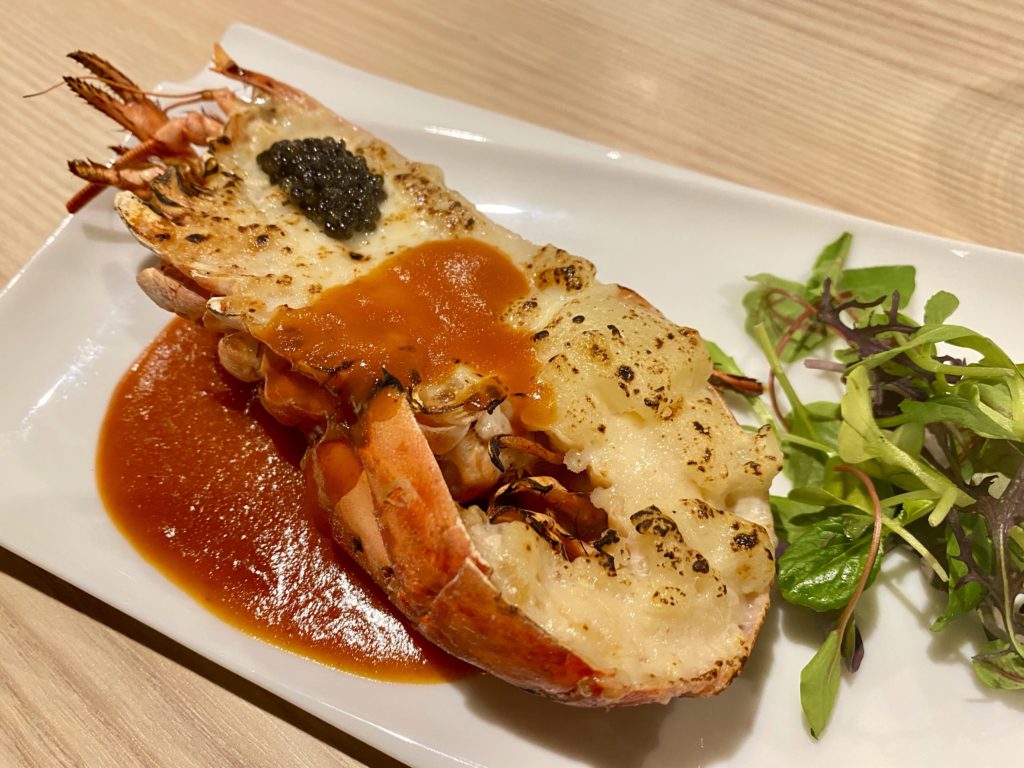 I'm happy to ride caviar.
In the buffet area, there were many healthy dishes made with Japanese ingredients from Kansai, such as salads made with Kyoto vegetables, red cabbage coleslaw, and marinated salmon and Narazuke.

Almost all the dishes were beautifully presented in small bowls and there were many types. I don't have many chances to eat local vegetables all at once, so I thought, "I want to conquer all of them!" I wish I had another stomach … ..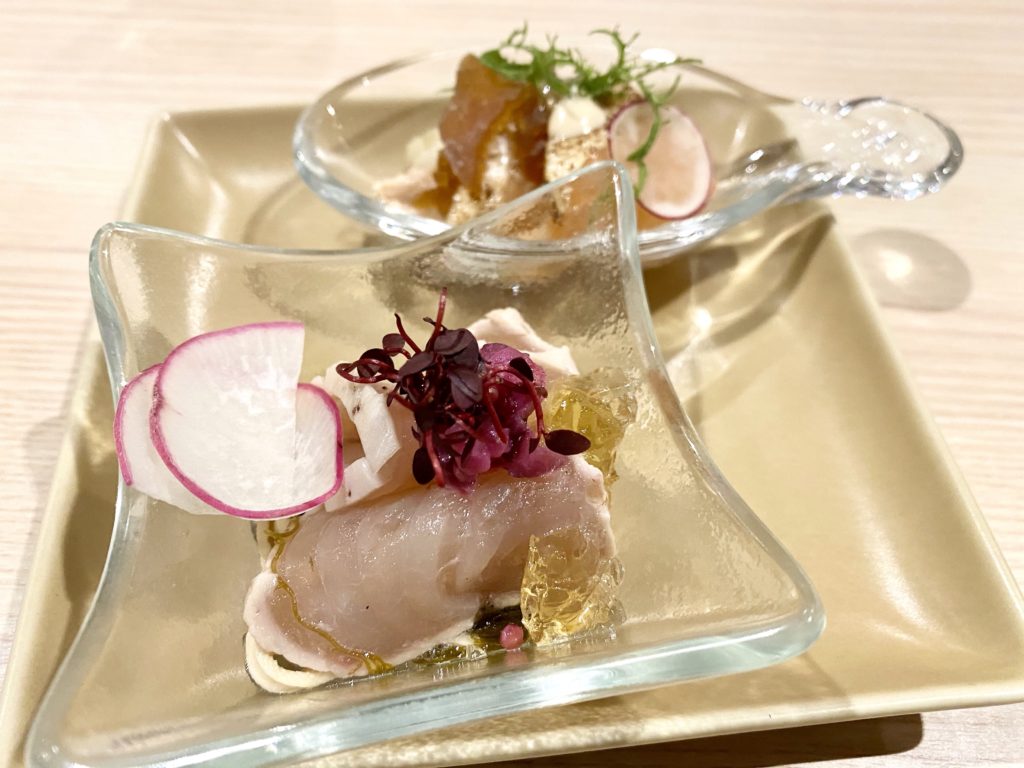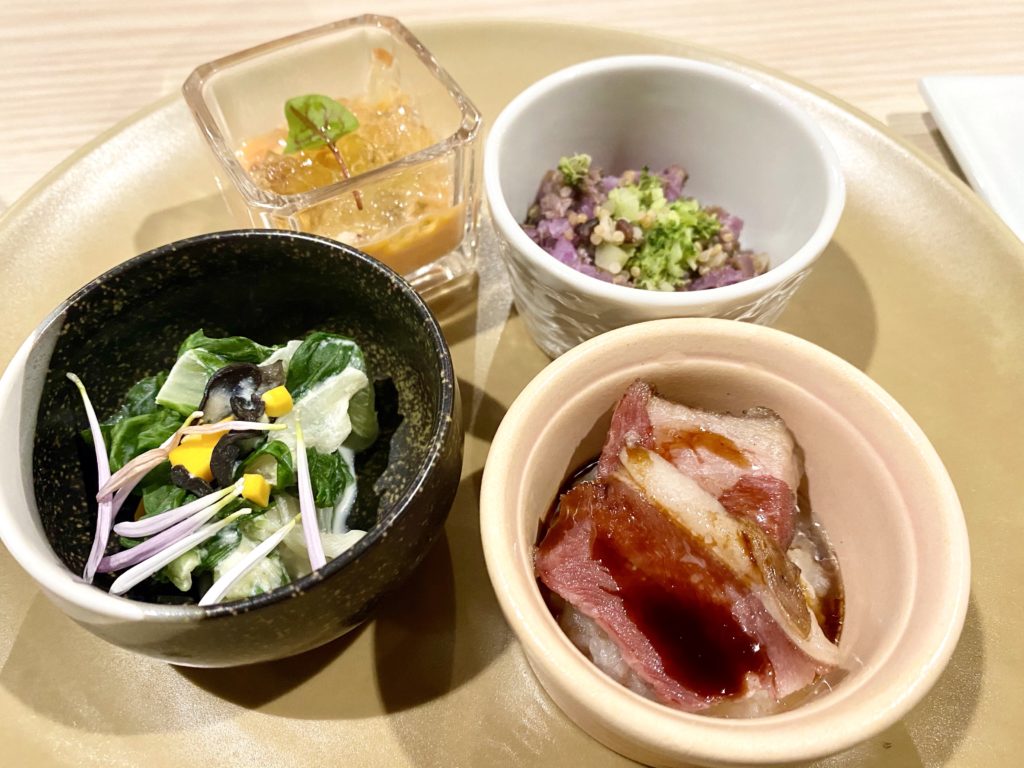 As an aside here, the chopsticks here were very easy to hold.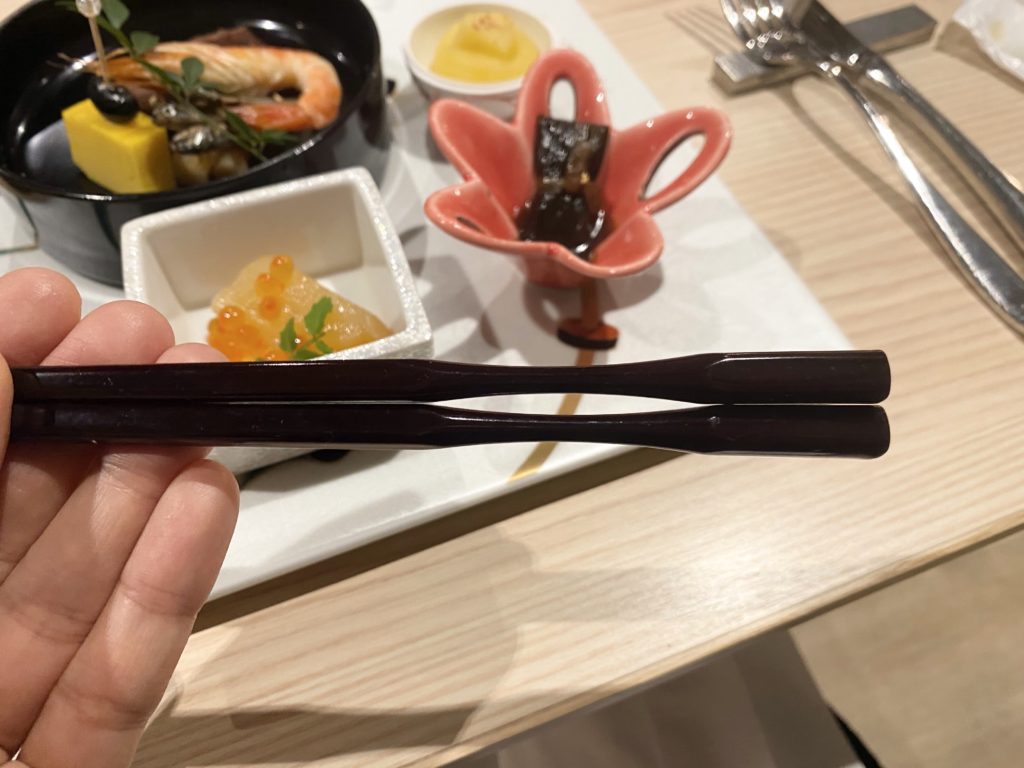 After thoroughly enjoying the buffet corner, get all the "Wagyu steak" at the main dish corner.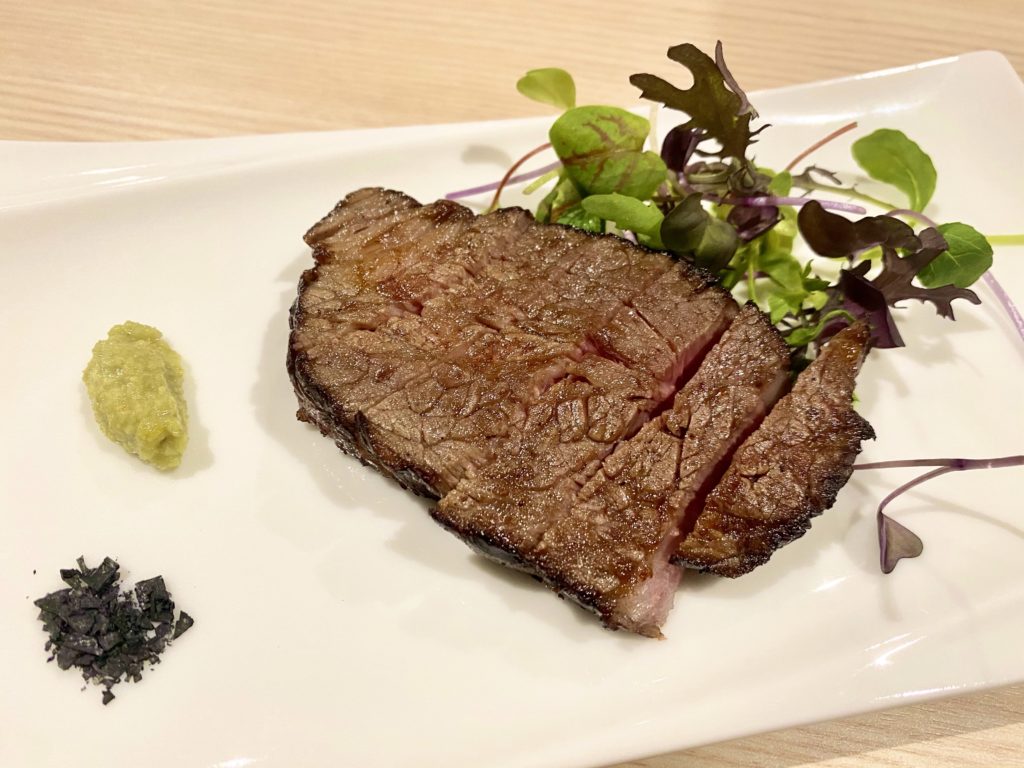 The charcoal salt under the wasabi was very delicious!
In addition, get this fluffy dish with Wagyu steak!

This is "foie gras poele", and the foie gras with green and pink arale is hidden under the white fluffy meringue, and I enjoyed the new sensation of fluffy x crispy x juwa.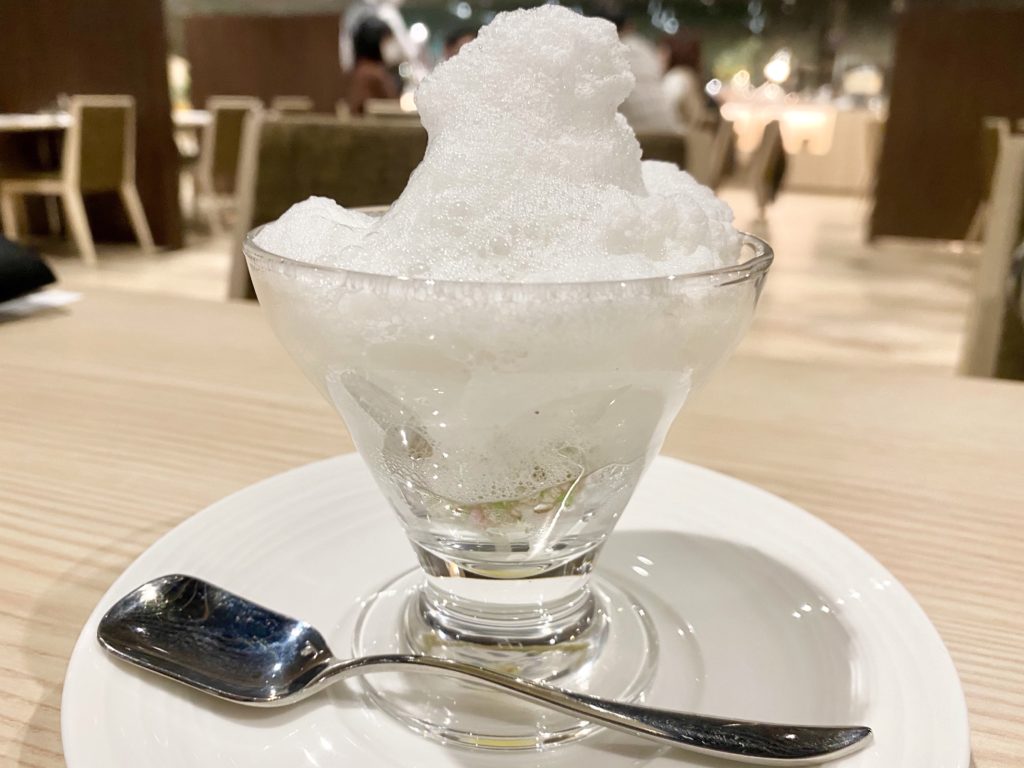 There's a foie gras on the bottom of the glass.
Finally, I will go with dessert.
There were many kinds of cakes and fruits.

I wanted to at least desserts all won because all was delicious with a light feeling not too sweet, pretty tough (tears)
I had also forgotten the full stomach only to take photos, Tohoho (tears)

I'm sorry New Year limited "rice cake-style I only took "Blancmange", so please enjoy it m__m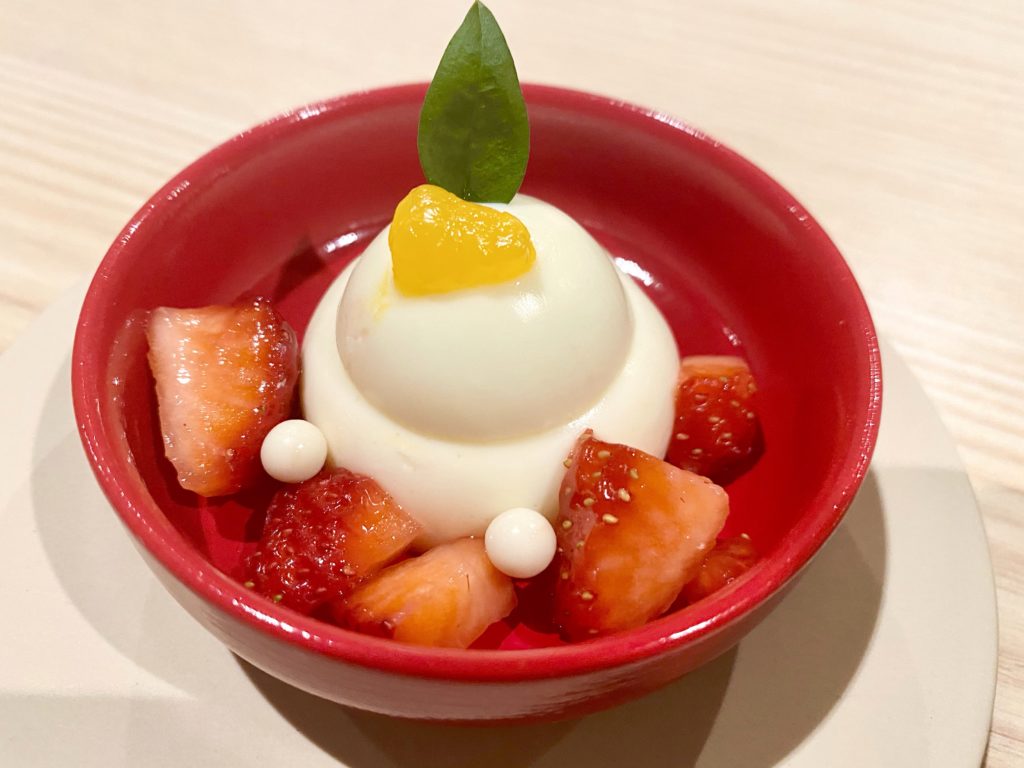 When I was full, let's go to the next stage 1
雲雲 ~ KUMOKUMO ~
I visited the sky bar "Kunun ~ KUMOKUMO ~" on the 20th floor.

When you enter the shop, there is a bar counter on your right, and a backrest on your left that is as high as a wall, and there is a luxurious sofa seat for two people that looks like a private room. 
All the windows of the bar are covered with glass so you can see the night view in a panoramic view.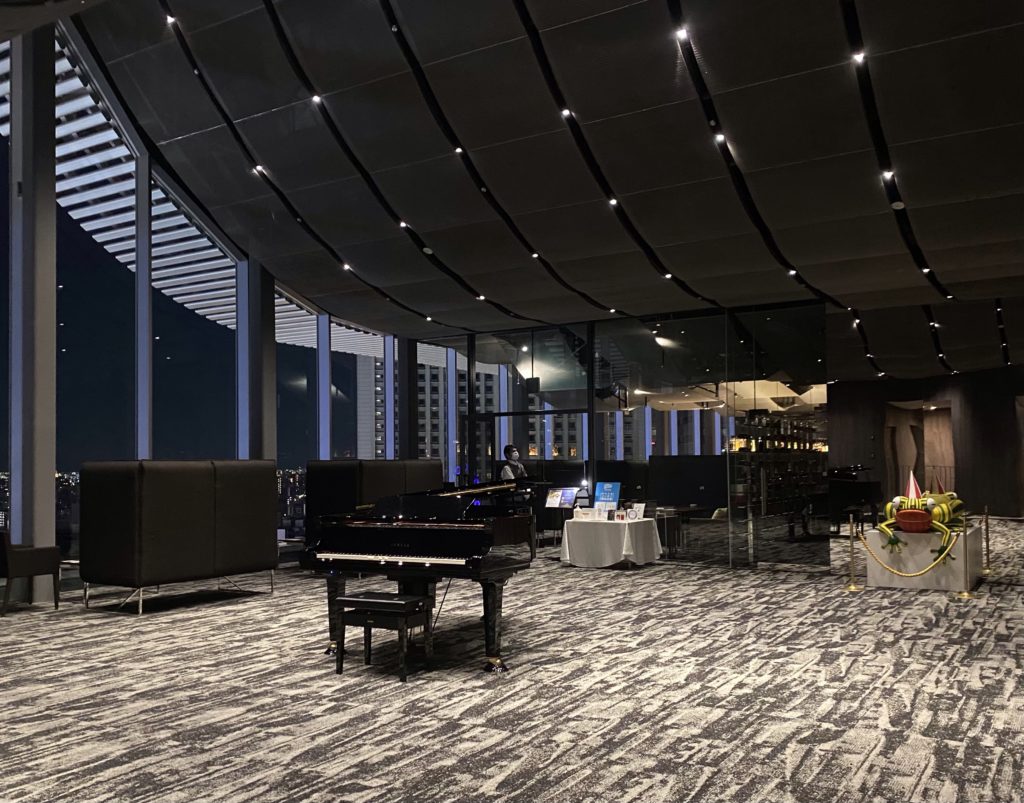 Grand piano and frog artwork in the bar entrance area

When you sit on the sofa, you can see the night view of Osaka on the big screen! !!
I also saw the big red moon rising at the right time.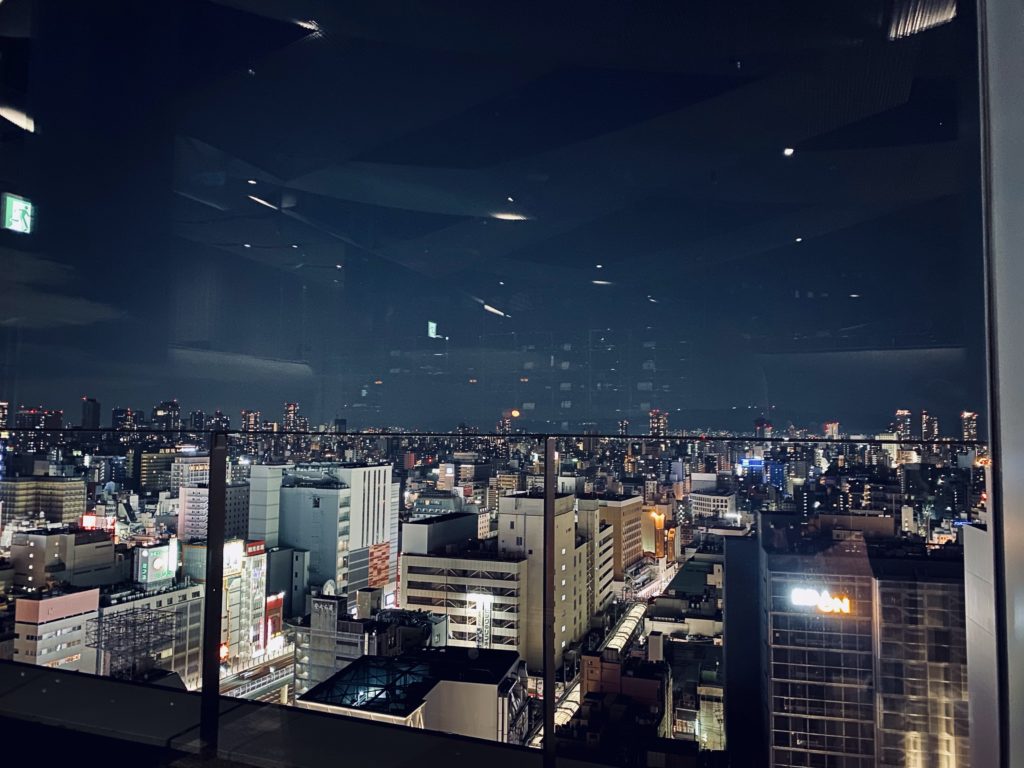 I ordered white wine and my partner Cassis Orange.
And, as expected, the home of kelp soup stock in Osaka, the salted kelp as a snack was delicious and the sake went on.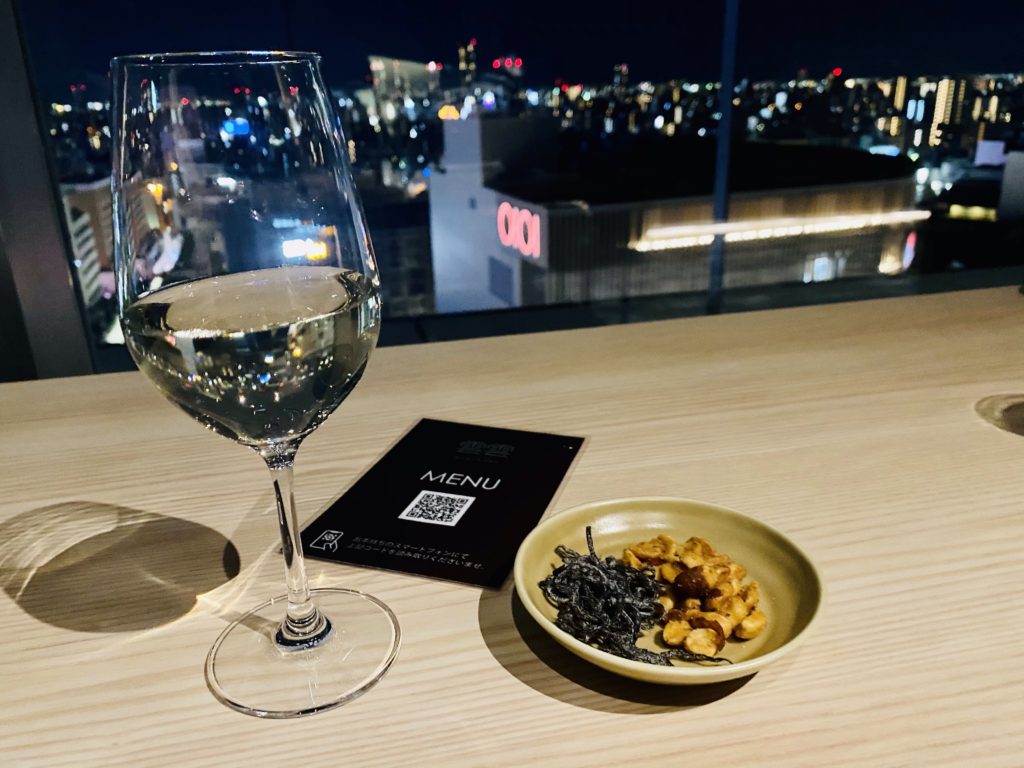 There was only one more pair with us at the bar, partly because it was a corona wreck, but I think this is really a little-known spot. I thought it was a waste to see vacant seats in such a nice place.

I couldn't stay for a long time due to the short working hours, but thanks to you, I had a very good time on New Year's night.
Huff
After going to "雲雲~ KUMOKUMO ~", after watching the New Year's special program until about 3 o'clock in the room and fully enjoying the New Year's night, I worked hard at 8 am (sweat) and went to the same 11th floor as the check-in lobby To a breakfast restaurant "Huff" exclusively for guests.

"Huff" is not based on white, and the windows are entirely covered with glass, and the morning light shines in. The wood-based table creates a refreshing and calming atmosphere.

And I had New Year's sparkling wine at breakfast. No, I feel the best and high from the morning.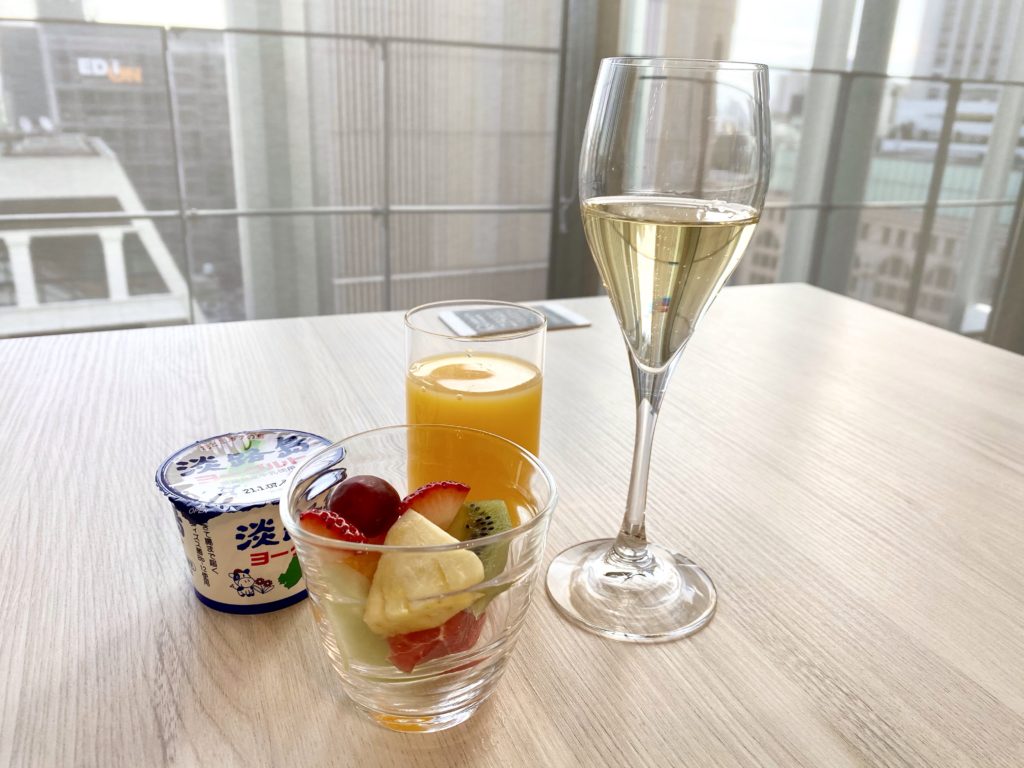 The Awajishima yogurt on the left was really delicious
For breakfast, there were meat sui and kushikatsu unique to Osaka, and in the bread area there was foodscape! Bread in Fukushima Ward, Osaka, which was full of Osaka gourmet food.

…But! I'm sorry that the photo is a standard Japanese breakfast-style lineup. ..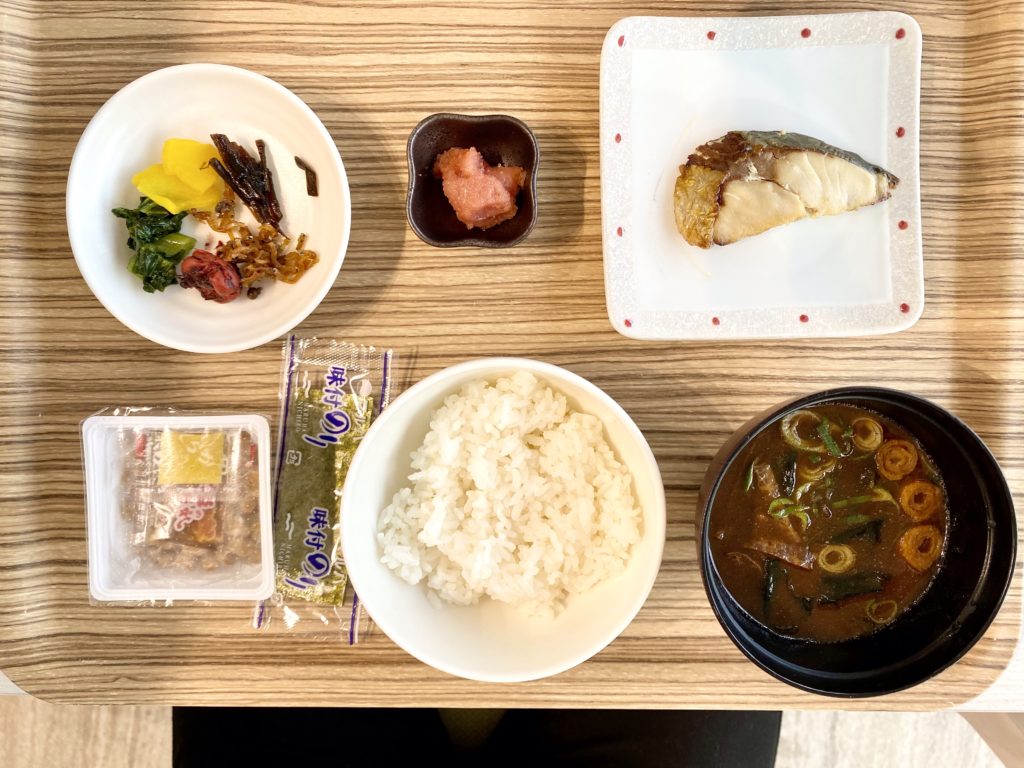 After fully enjoying breakfast, I spent a relaxing time drinking coffee until 12 o'clock at check-out, and returned home in a very good mood.

When I live in Osaka, I don't often stay at hotels in Osaka, but I'm really glad that I stayed at this hotel where I can fully enjoy the goodness of Osaka just by staying at the hotel, and on New Year's Day. It was.
Also, I would like to stay in Osaka to feel the extraordinary.
https://www.miohayakawa.com/hotel-royalclassic/