Sponsored Links
I went to the Expo'70 Commemorative Park to see the cherry blossoms.
Expo'70 Commemorative Park is famous for its "Tower of the Sun", but it has been selected as one of the "100 Best Cherry Blossom Spots in Japan" and is also a famous spot for cherry blossoms in the Hokusetsu area of ​​Osaka.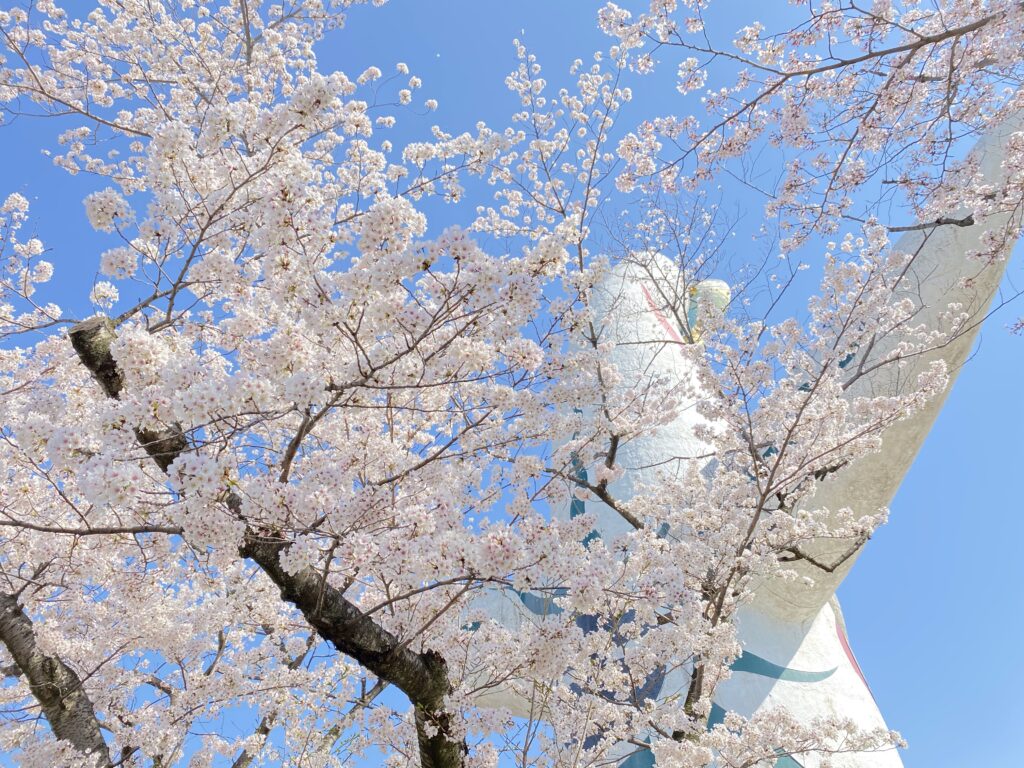 The reason why I went to Expo '70 Commemorative Park this time is, of course, that the cherry blossoms are beautiful, but I also thought that the social distance could be maintained because the site of this time when I was worried about corona countermeasures is vast.
Sure enough, it has decreased considerably compared to the usual year for the second consecutive year.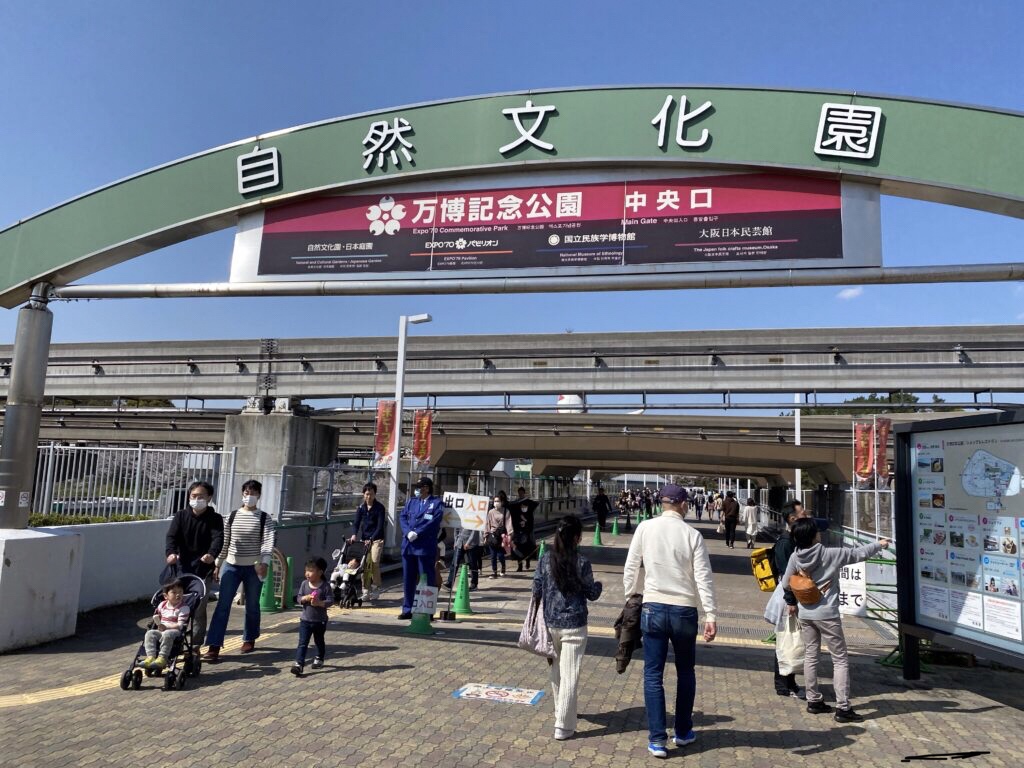 After purchasing an admission ticket for 260 yen, the Tower of the Sun is right in front of you through the gate!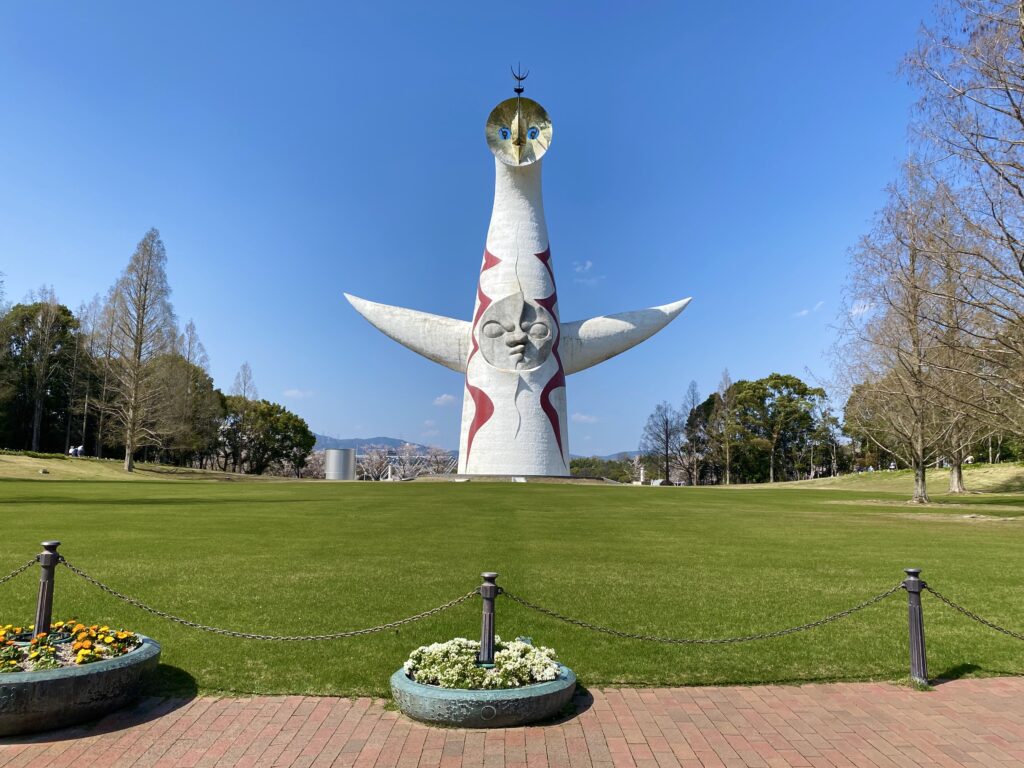 … but! !!
It's a pity that there are no cherry blossoms around the Tower of the Sun. ..
So, move to the area of ​​cherry blossom trees, "East Square"!
This is this! I like the cherry blossom arch!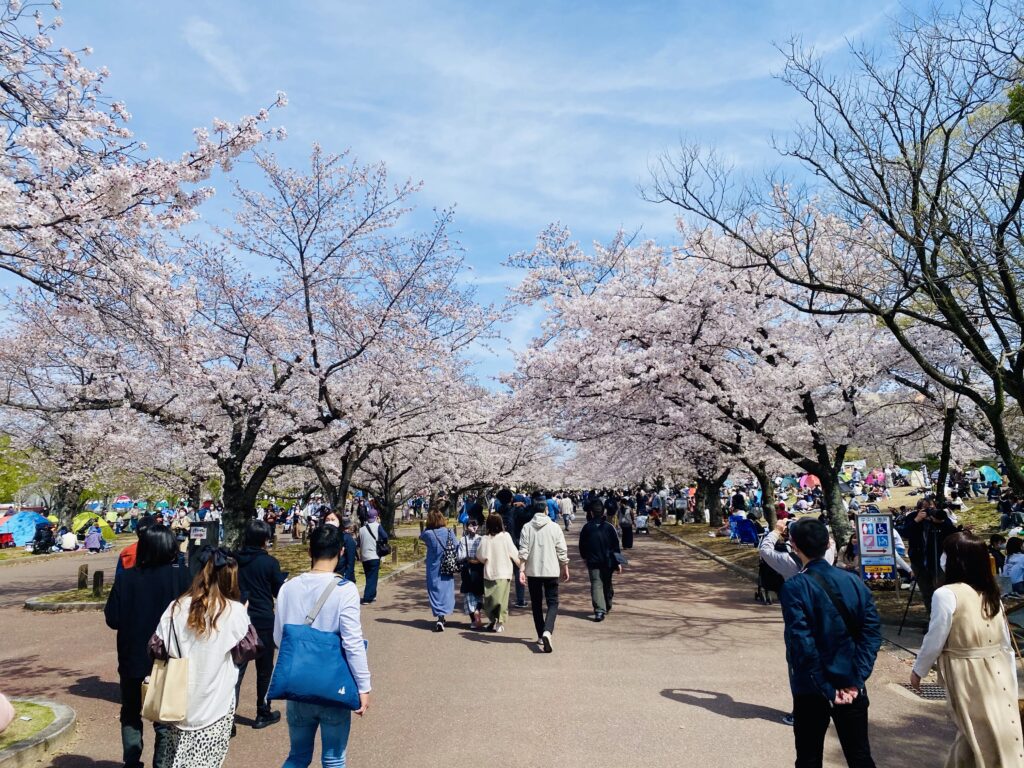 It looks like there are a lot of people in the picture, but in reality it wasn't so much, and I was able to take pictures slowly without taking into account the flow of people.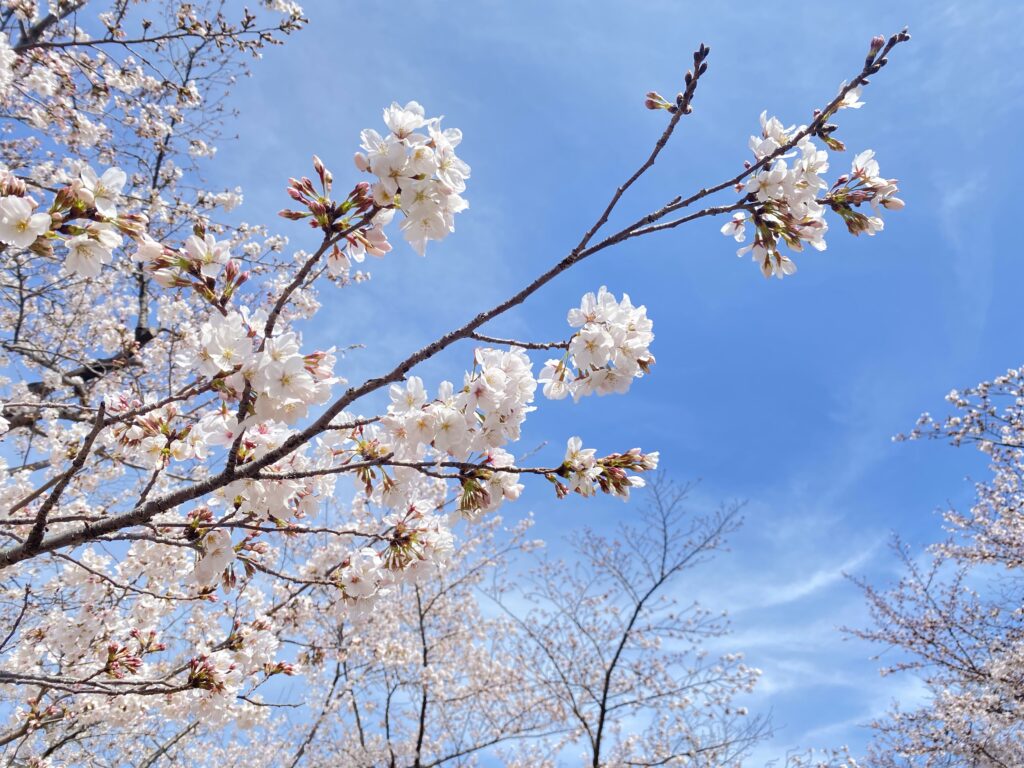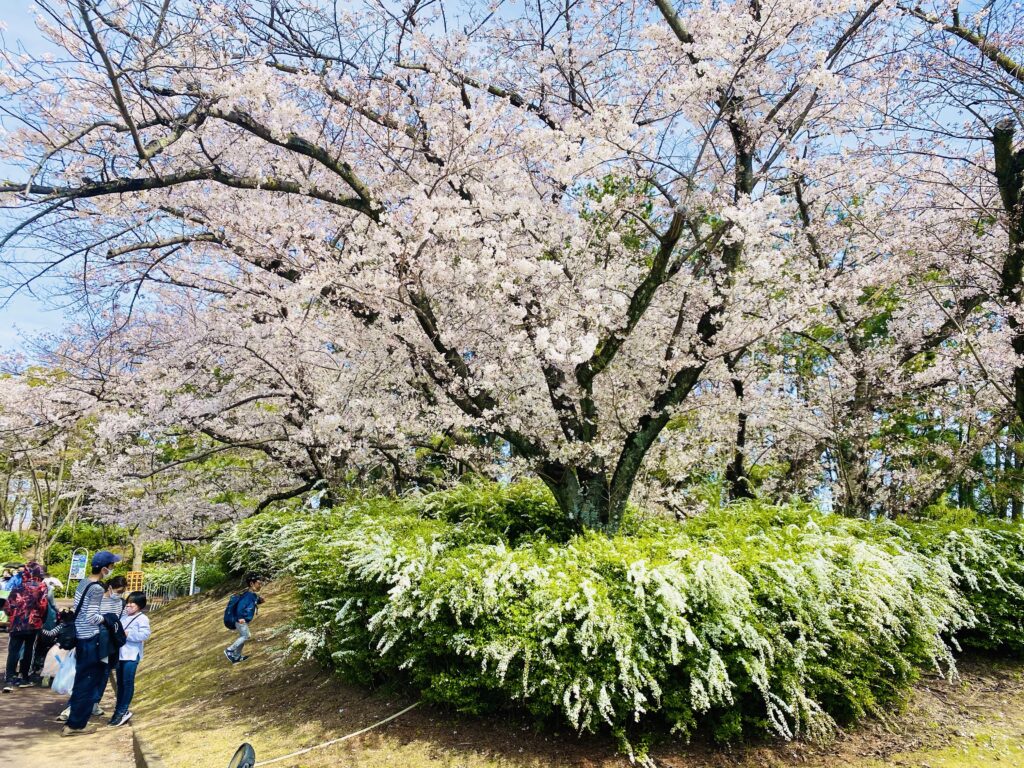 I also went to the "Sakura no Nagare" on the west side of the park.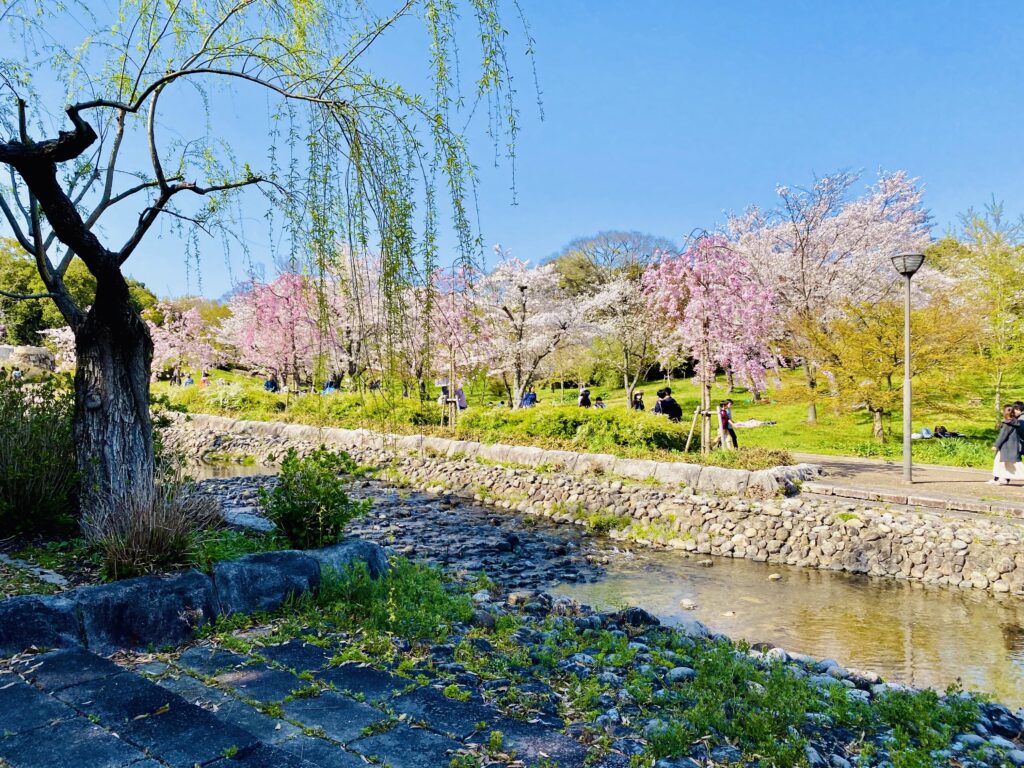 There are food stalls in the event area!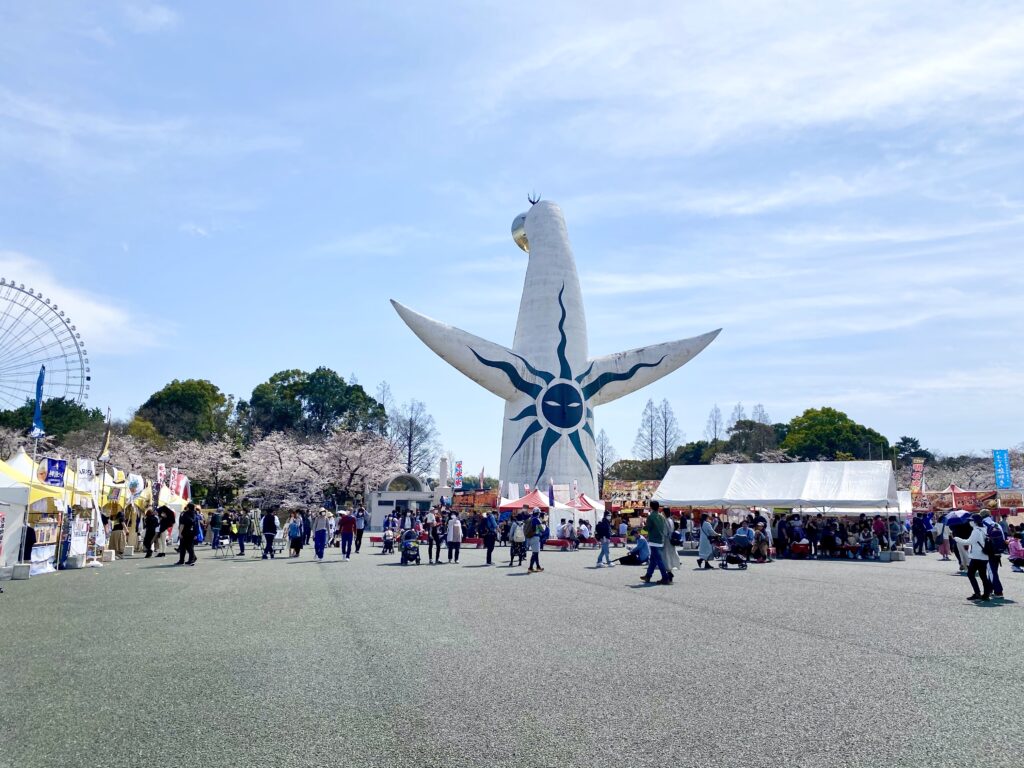 Then you drink beer.
There was a salt-grilled stall of rock fish that I had never seen before.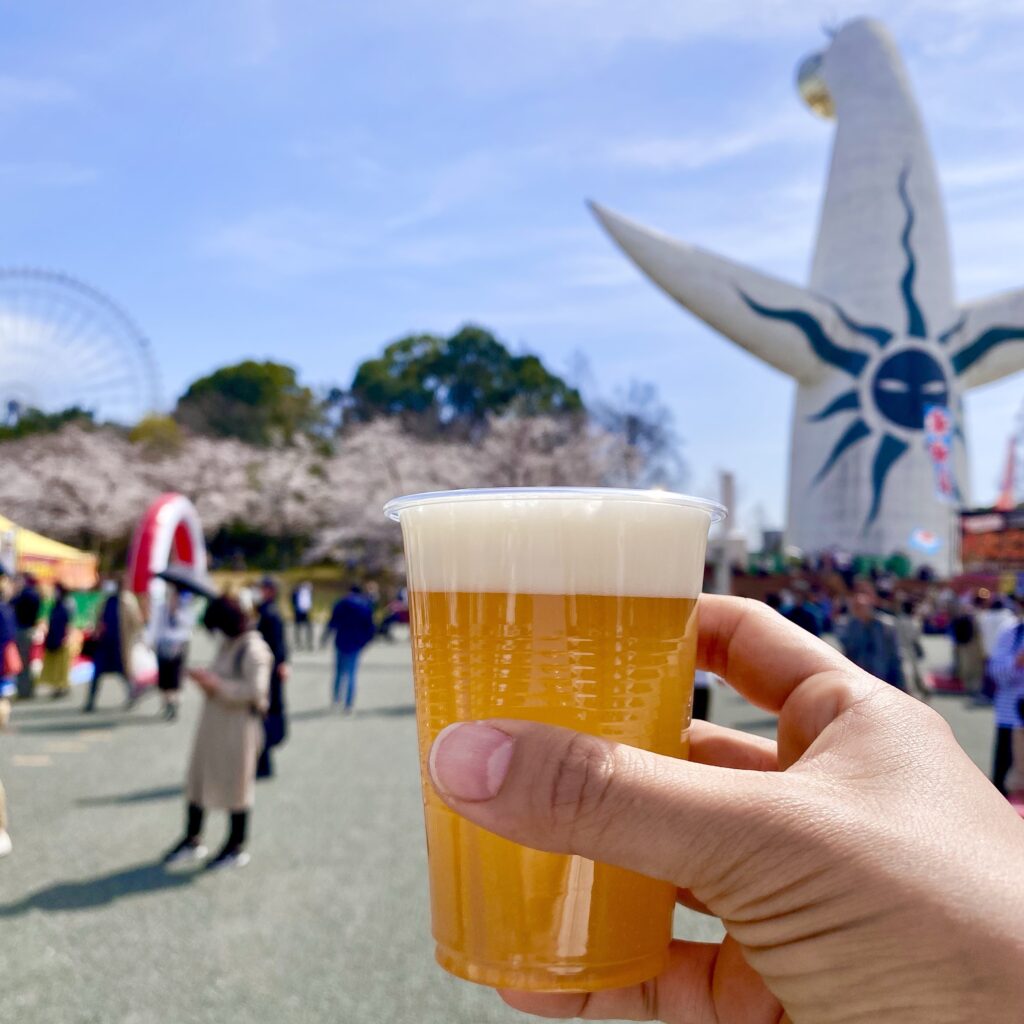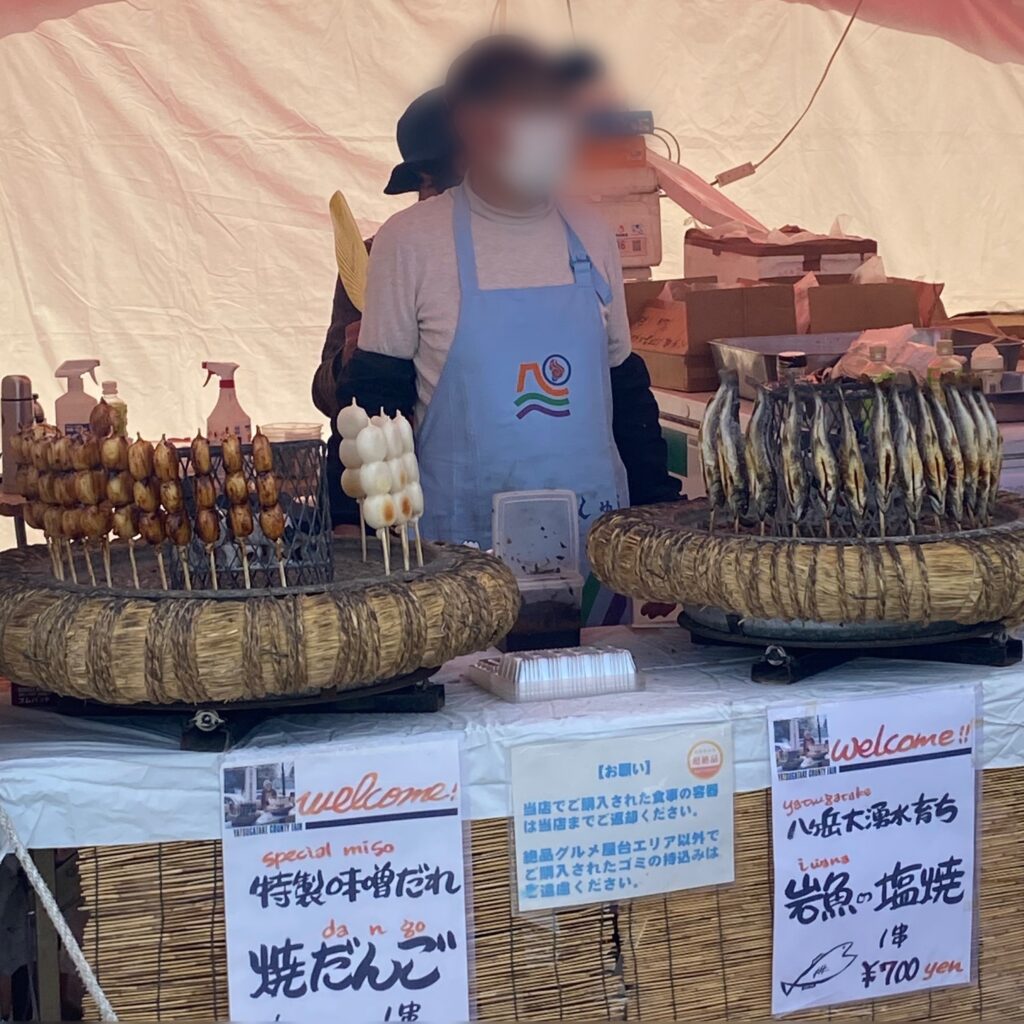 The Tower of the Sun with cherry blossoms is nice.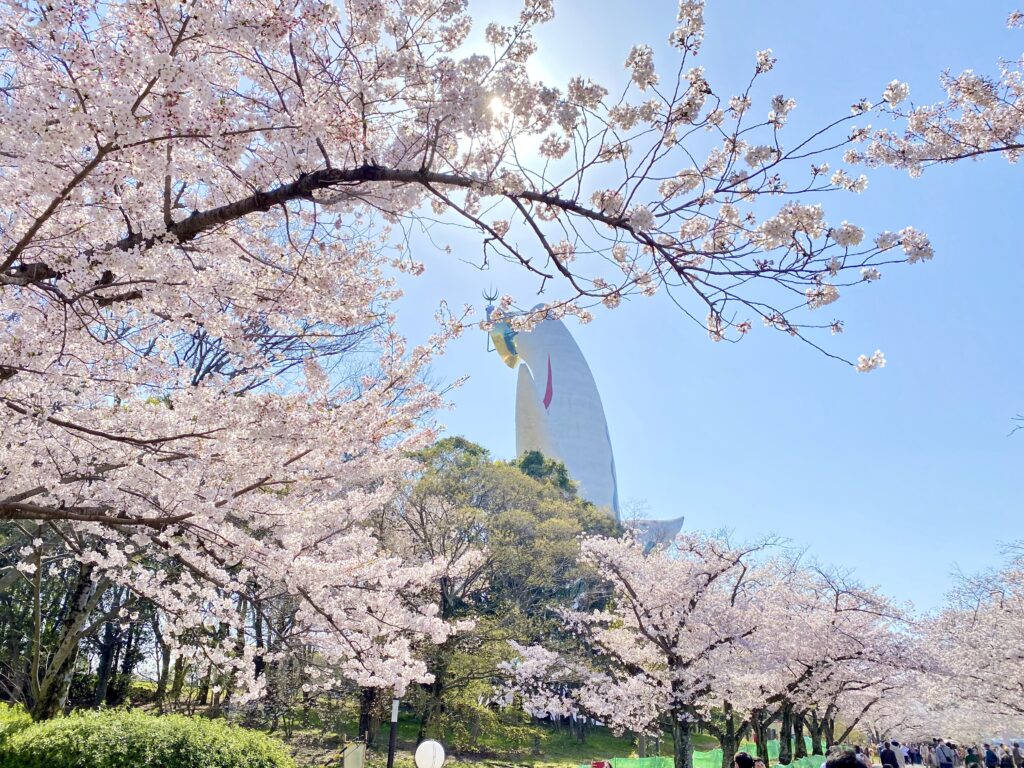 By the way, the 2020 Expo was like this, and there were even fewer people.
Finally, when you come to Expo'70 Commemorative Park, be sure to stop by the neu cafe !
The main store of neu cafe is a famous cafe in Hokusetsu located in Senba, Minoo City, but it's a little far from there, so it's nice to have a branch at the central exit of Expo'70 Commemorative Park (– people).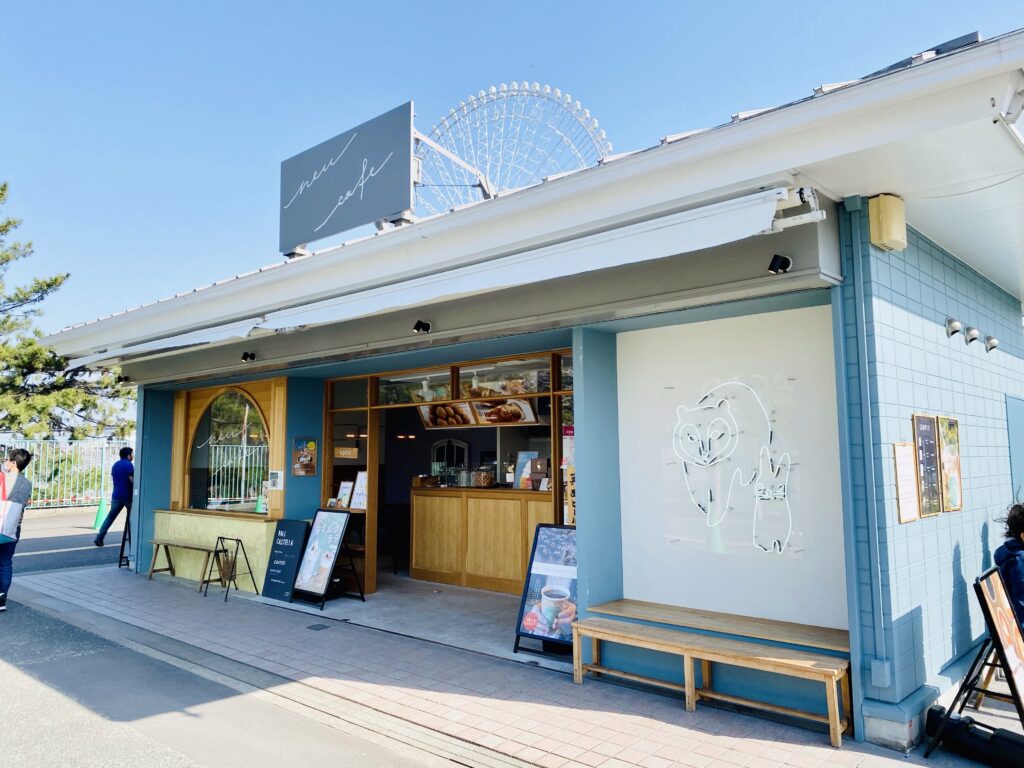 Ice cafe latte and seasonal sakura latte ♡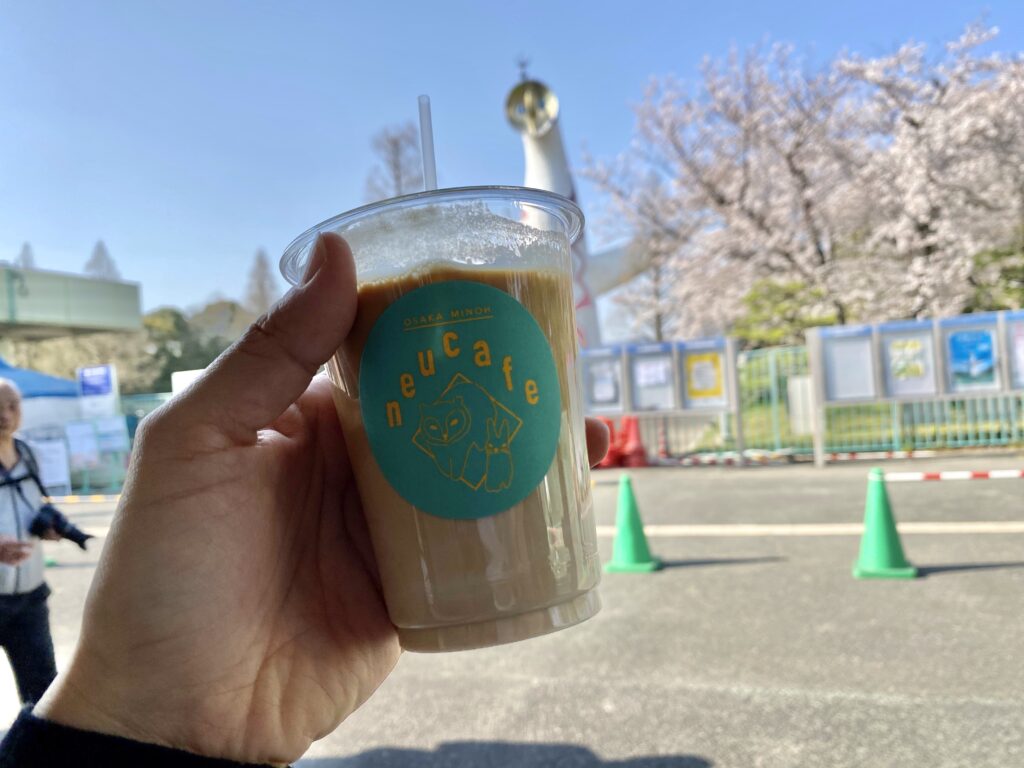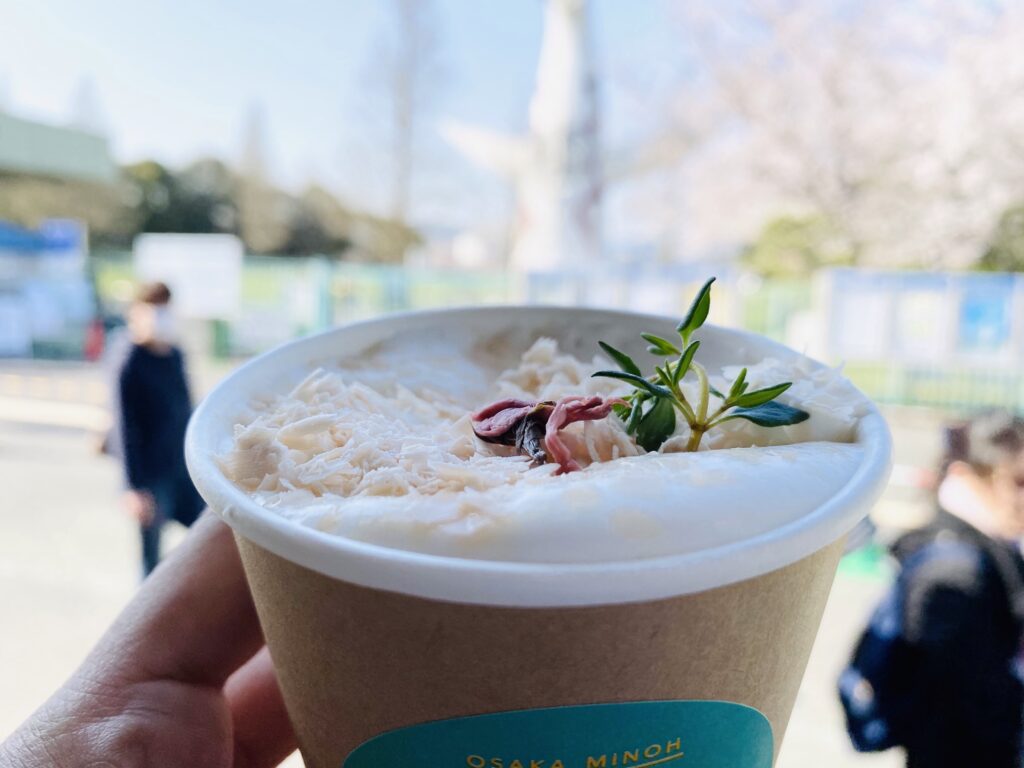 It was refreshing to see the cherry blossoms while walking in the park full of nature, and it was a good exercise.
…But!
Actually, there is a little-known cherry blossom viewing spot nearby, so I would like to see the cherry blossoms at Expo '70 Commemorative Park from a different angle.
To be continued …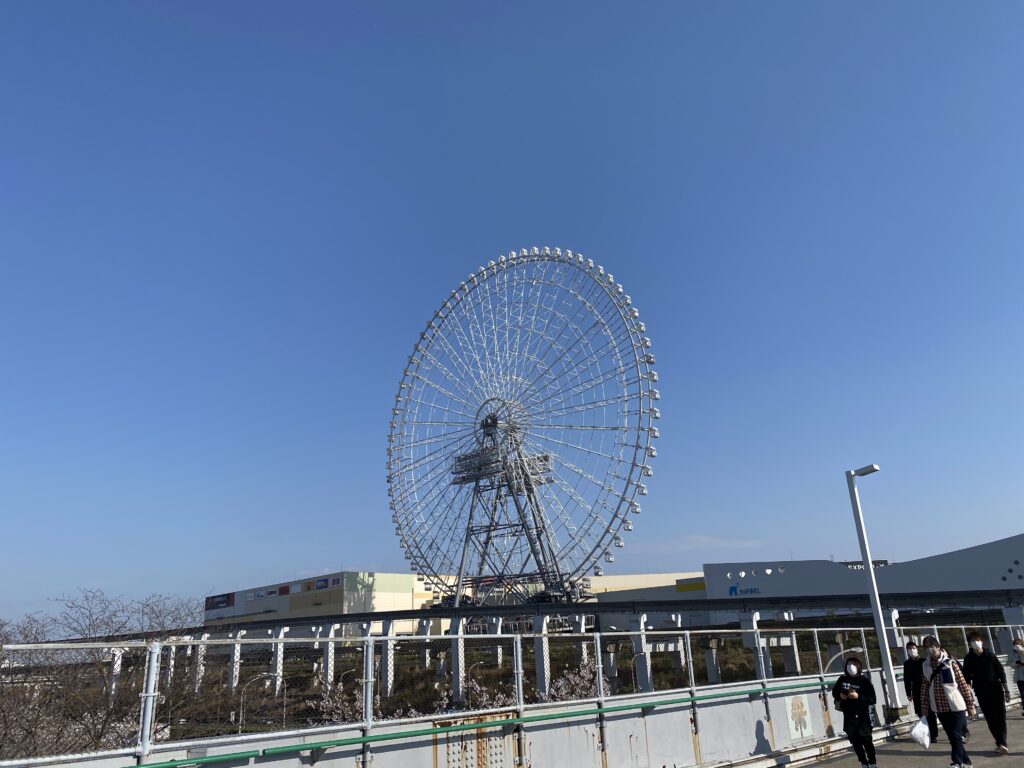 https://www.miohayakawa.com/expocity-redhorseosakawheel
【Expo'70 Commemorative Park】
Address: 1-1 Senri Banpakukoen, Suita City, Osaka
Phone number: 06-6877-7387
Opening hours: 9:30 to 17:00 (Admission time is 30 minutes before closing)
Closed days: Every Wednesday (If Wednesday is a national holiday, the following Thursday)
* Open until Golden Week in April and May, and open every day in October and November.
Admission: Adults 260 yen Elementary and junior high school students 80 yen
Payment: Cash only
HP: https: // www. expo70-park.jp/