Sponsored Links
I heard that a bagel specialty store (takeout) was opened in my neighborhood!
About "Bagel store Bonheur"
"Bagel store Bonheur" is a bagel specialty store that opened in Yaenosato, Higashi Osaka on April 22, 2021.
Bagels made from 100% domestic wheat, which are handmade by the owner one by one, are said to be "delicious!"
Location and appearance
It is located in a relatively local location, with houses and restaurants lined up about a 5-minute walk from Yaenosato Station on the Kintetsu Nara Line.
The lovely cream-colored building is a landmark.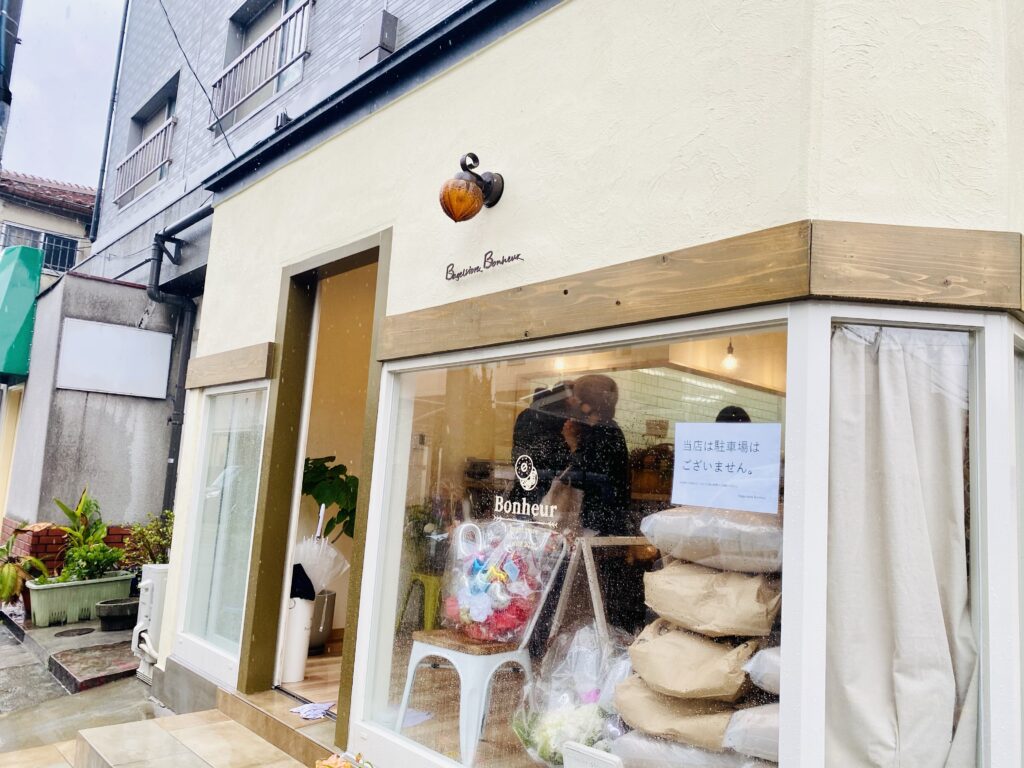 State when I went
I went there around 11:10 on April 29th, but there was already a line …!
It feels long because there is a gap between each person, but I was able to enter the store in about 20 minutes.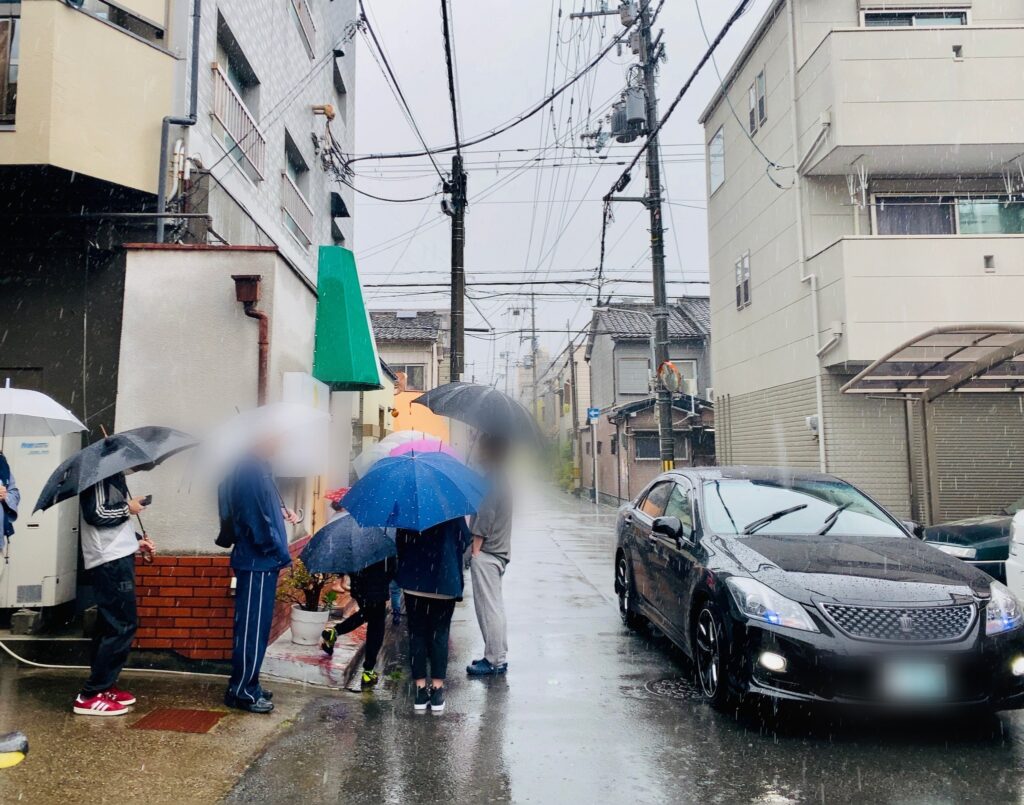 However!
I checked on the store's Instagram ( @ bagel.store.bonheur ) that it was sold out in about 30 minutes, so it was almost nothing when I entered the store (; ∀;)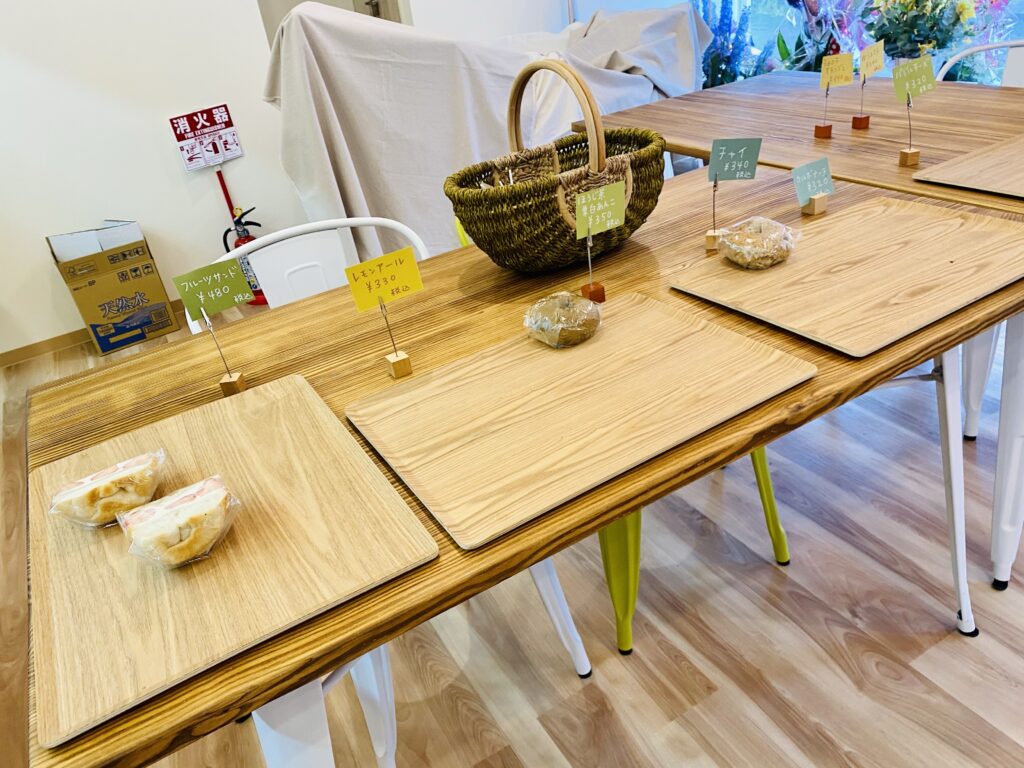 I couldn't buy much because some people lined up behind me, but I'm glad I could buy it anyway (* ´ω` *)
Introduction of what I bought
What I bought this time is …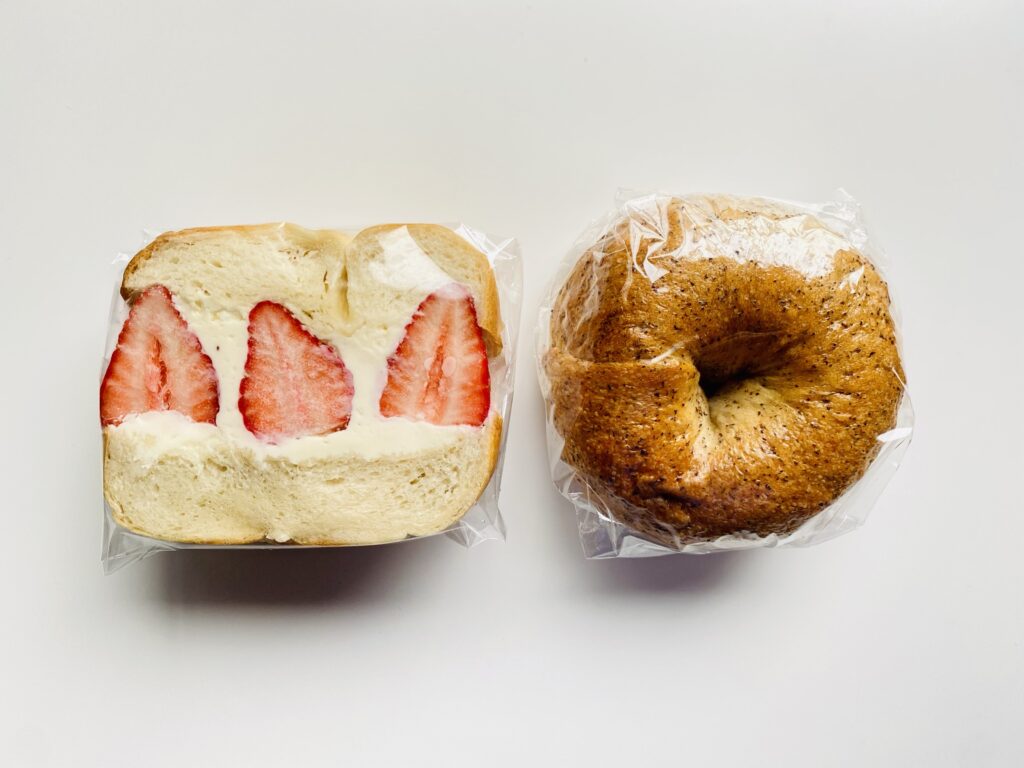 looks great ~ (゜ ∀ ゜) ☆
This is a fruit sandwich (480 yen)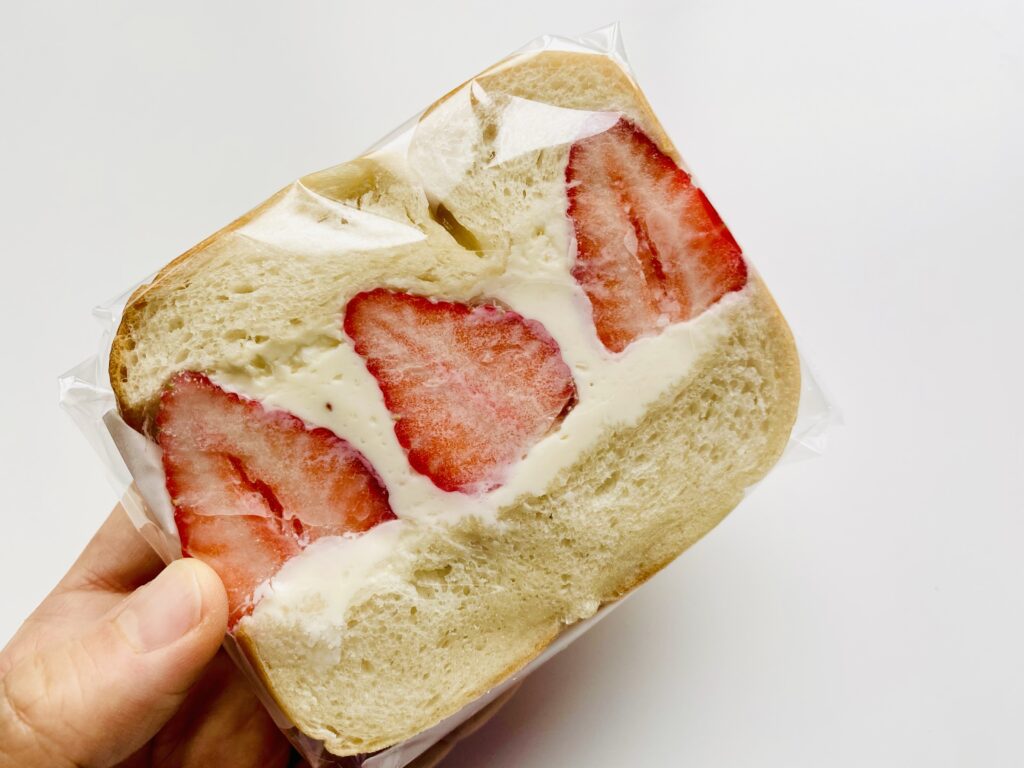 The white cream is probably a mixture of cream cheese and fresh cream.
It goes great with fresh strawberries! !!
The bagels are fluffy and chewy and delicious (゜ ∀ ゜)! !!
By the way, this fruit sandwich has a cooking sheet on the back so that the cream doesn't stick to the wrapping sheet! !! Kando for this consideration ♡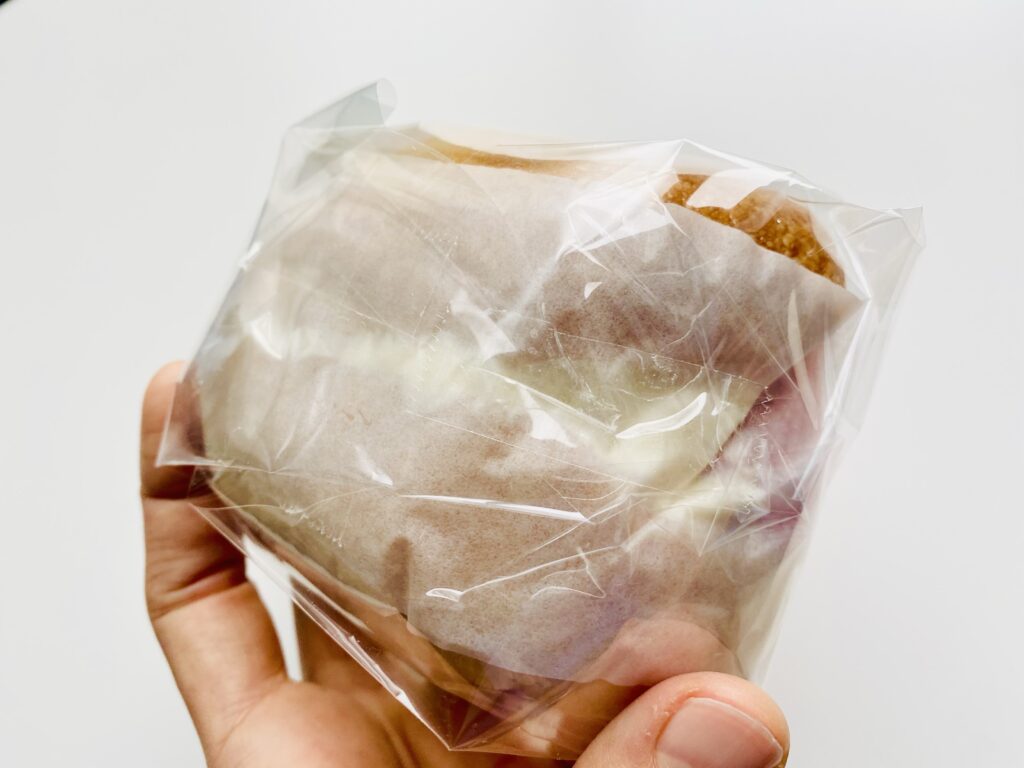 The other is Lemon Earl Gray Cream Cheese (330 yen)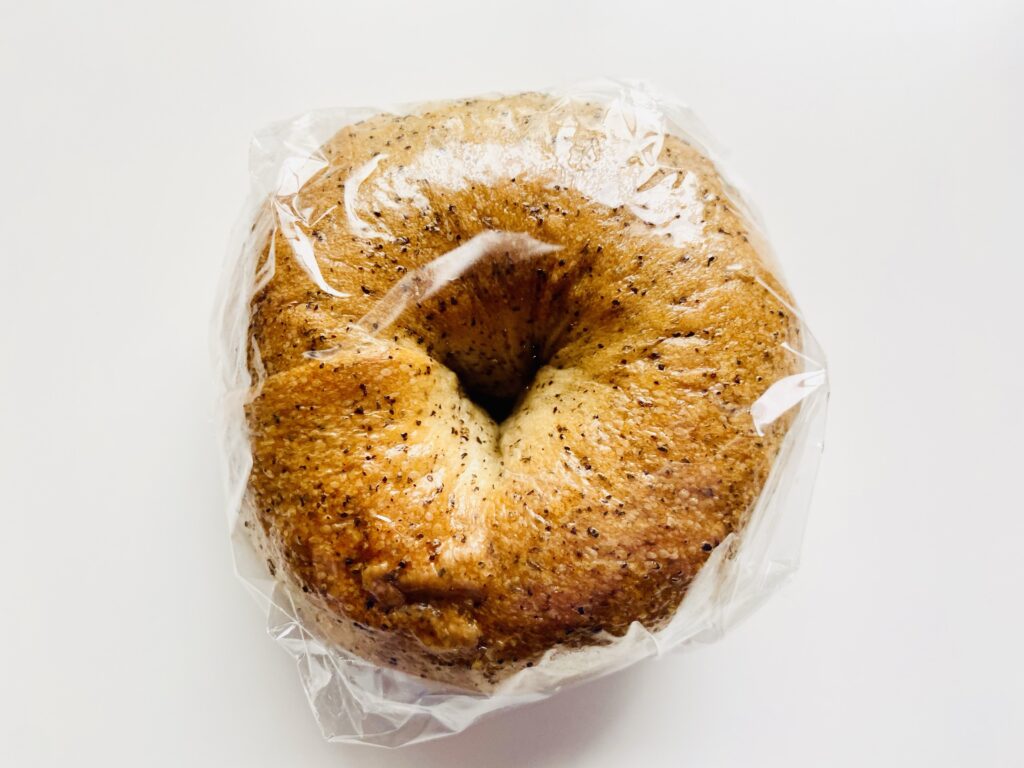 Seen from above, it looks like nomal Bagels.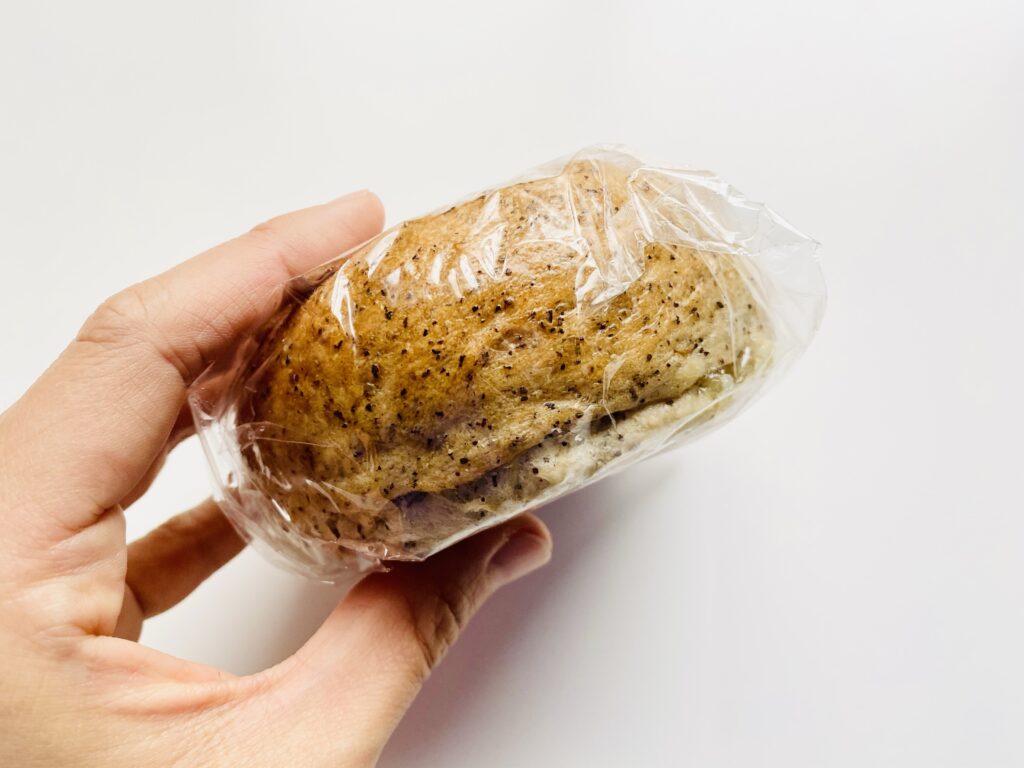 The thickness is amazing! Also, it feels like I have it, it's really fluffy!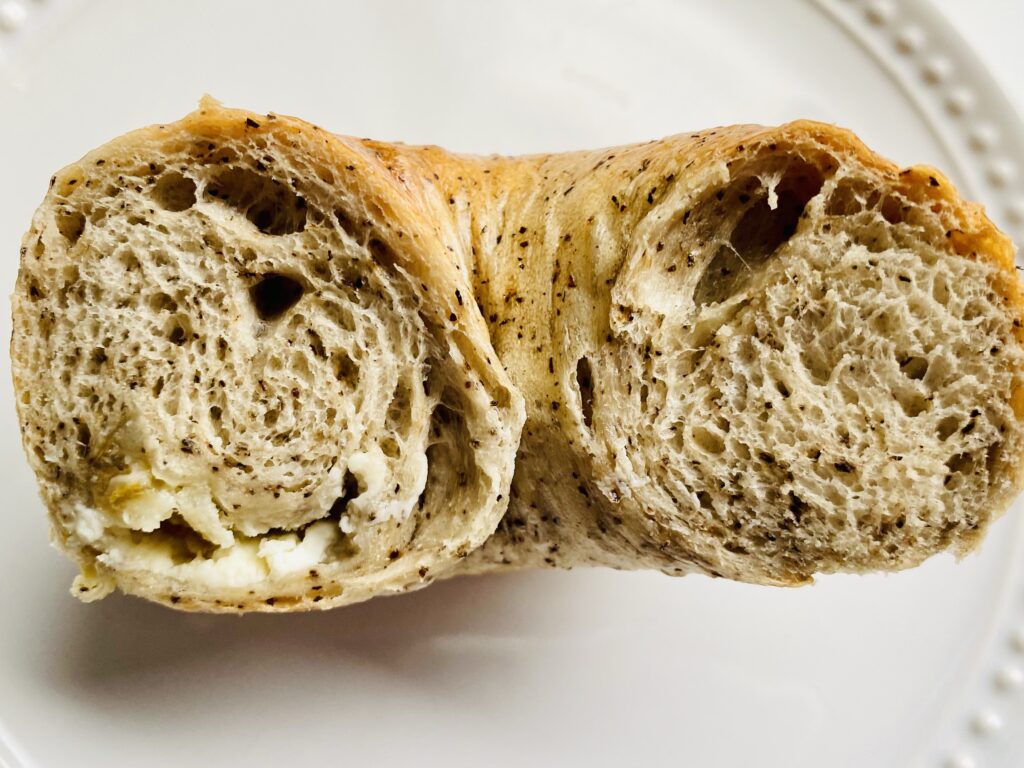 It looks fluffy and chewy!
Also, the slightly bitter lemon and Earl Gray scents match the cream cheese, and in a blink of an eye, Perot (´∀ `)
No, it was a very good snack ♡
Currently, the number of units sold is 200 per day.
It seems that they make 200 bagels a day, but it's amazing that they sell out in 30 minutes … ..
Moreover, it doesn't feel like a bagel's uniquely hard dough, and it's fluffy, chewy and delicious, so it's understandable that it's a hot topic!
However, if I want to say it, every time I go there, I have to be very enthusiastic about going to buy it, and I want to repeat it because it is delicious, so I thought it would be nice if I could go buy it a little more easily (´ω`)♡
I was lucky enough to buy it this time, but I think some people haven't eaten it yet, so I'd like to open the period and go again!
【Bagel store Bonheur】
Address: 4-6-5 Shimokosaka, Higashi-Osaka City, Osaka Prefecture (about a 5-minute walk from Yaenosato Station on the Kintetsu Nara Line)
Business hours: 11: 00-17: 00 (sold out) upon completion)
Closed: Monday and Tuesday
payment: cash only
Parking: None
Eat: None
Instagram: @Bagel.Store.Bonheur
https://www.miohayakawa.com/parigot/ https://www.miohayakawa.com/clover_bakery/