Sponsored Links
"Arabiya coffee".
There are many delicious coffees in Osaka, but the coffee here is so delicious that it fits in five fingers!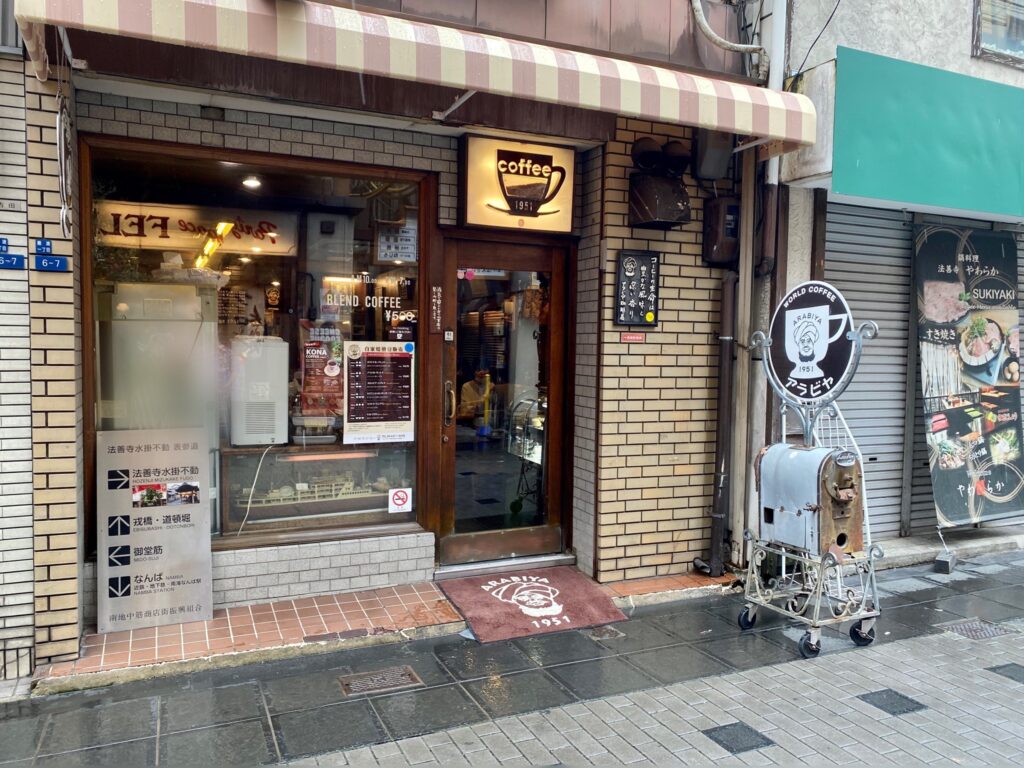 About arabiya coffee
"Arabiya Coffee" is a long-established coffee shop in Minami, which was founded in 1951.
2021 is the 70th anniversary of our founding, and many flowers were displayed in front of the shop.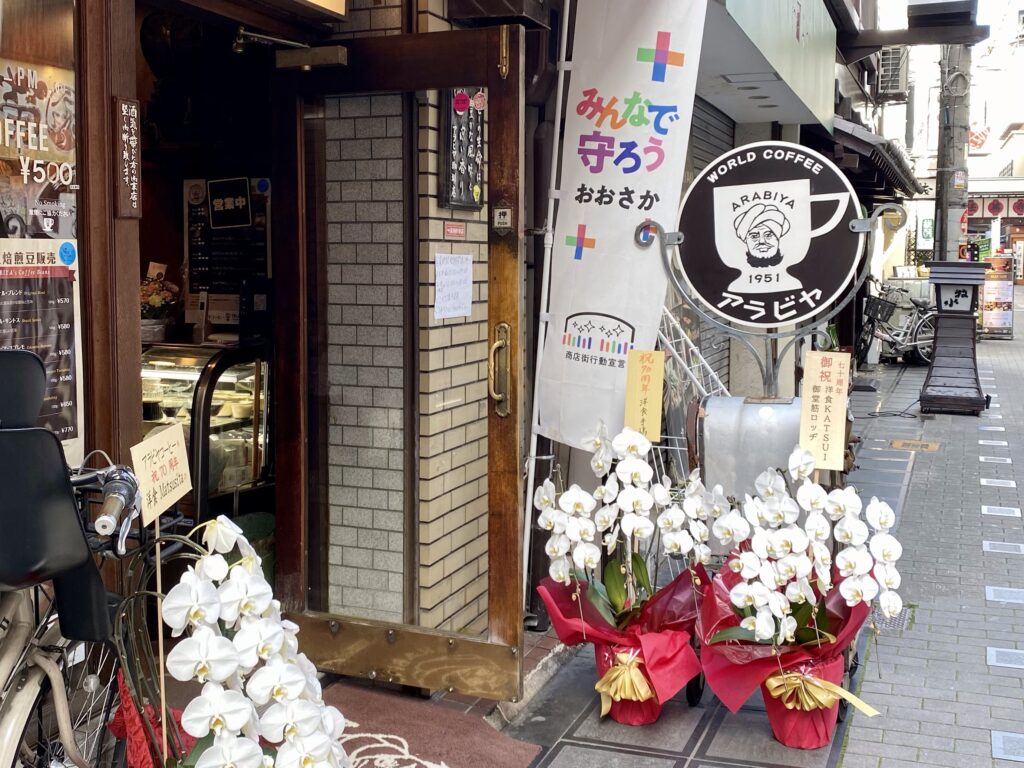 It seems that "strong coffee" was the mainstream in Osaka when it was founded, and even if the first owner said "It's thin!", He continued to stick to the soft flavor and mild taste of medium roasting, and now It is a well-known store known to coffee lovers.
Location
The place is in Hozenji Yokocho, which is just a stone's throw from Dotonbori in the center of Minami, and Kabuki actors can also come from Osaka Shochikuza (theatre in Dotonbori)!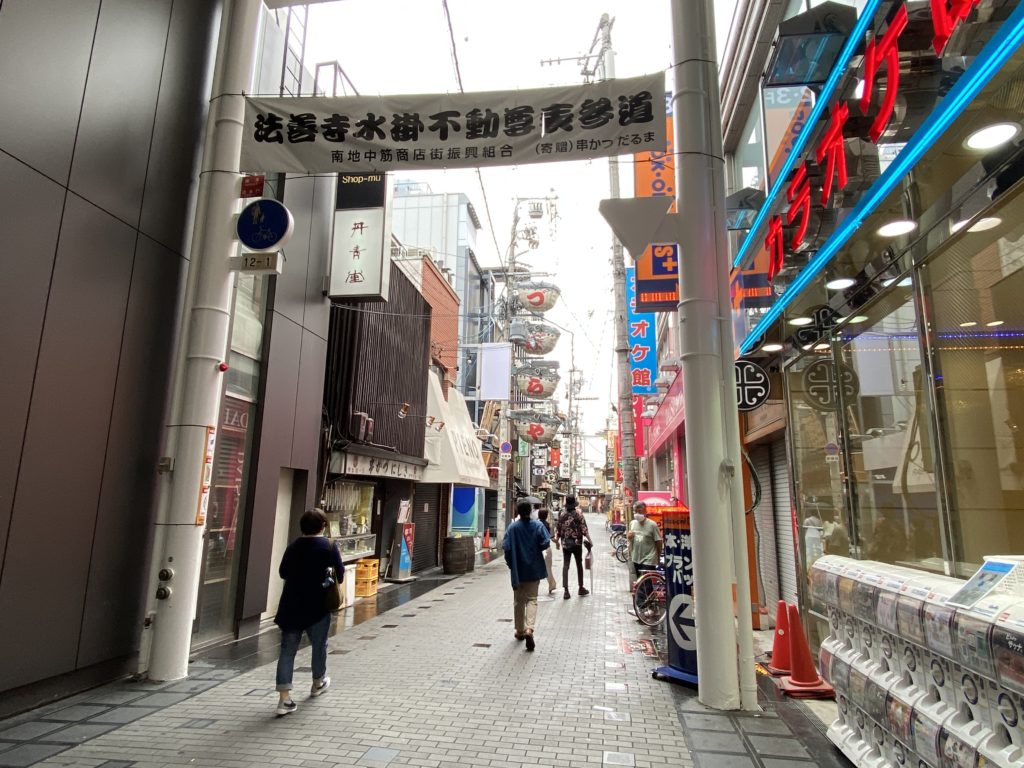 Delicious coffee and french toast
Blended coffee is 550 yen.
The clear amber coffee, with its aroma, richness, acidity, bitterness and sometimes sweetness, is crisp and has a clean aftertaste. It is also attractive to enjoy the taste that changes over time, and I was captivated by this balance and the momentary change in taste.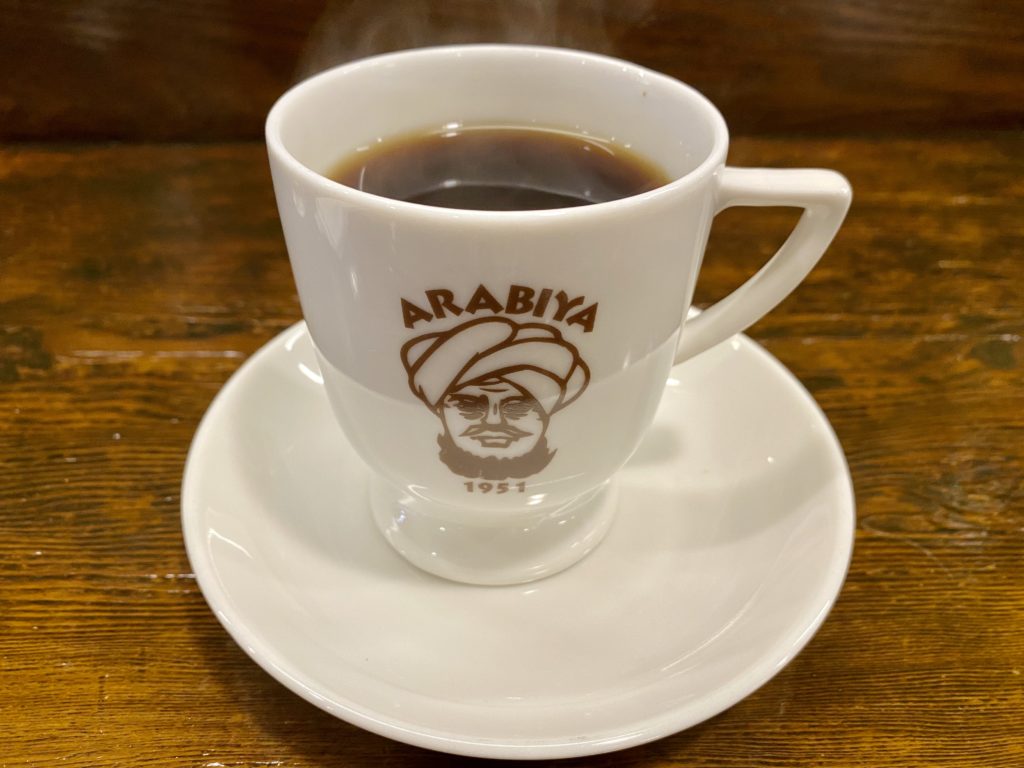 By the way, the distinctive logo was drawn by the younger brother of the first owner with reference to the picture book of Arabian Nights .
I also ordered iced coffee (620 yen).
It's refreshing enough to add lemon (!?), And it may be easy for people who don't like coffee to drink.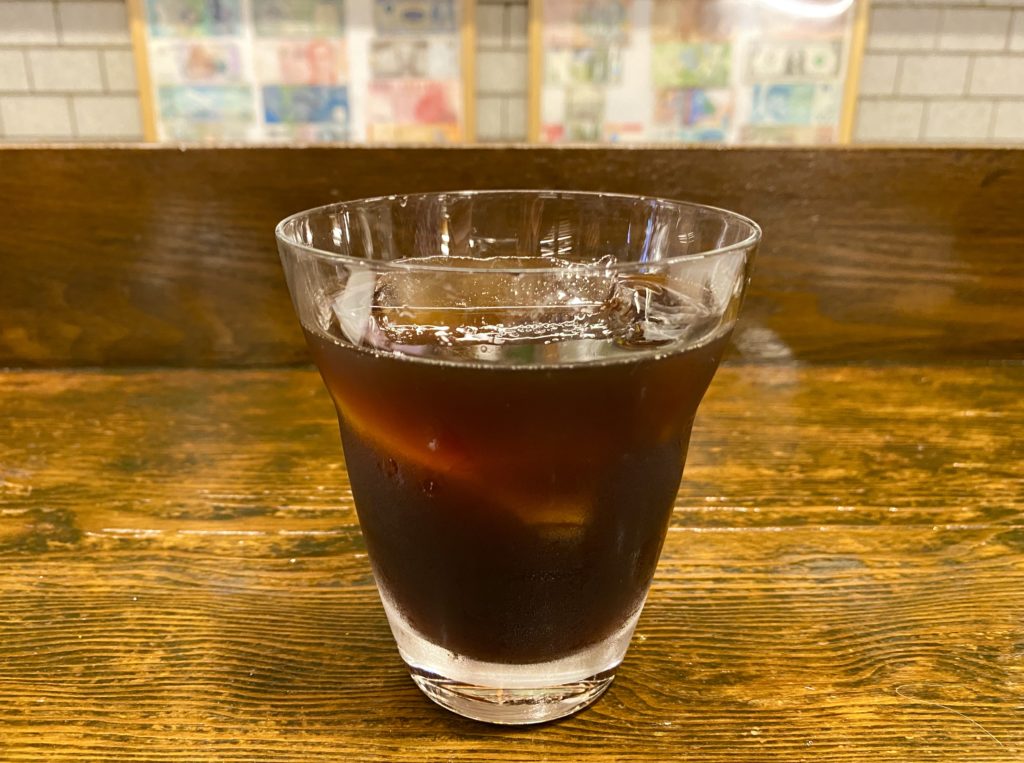 Look at this clear ice!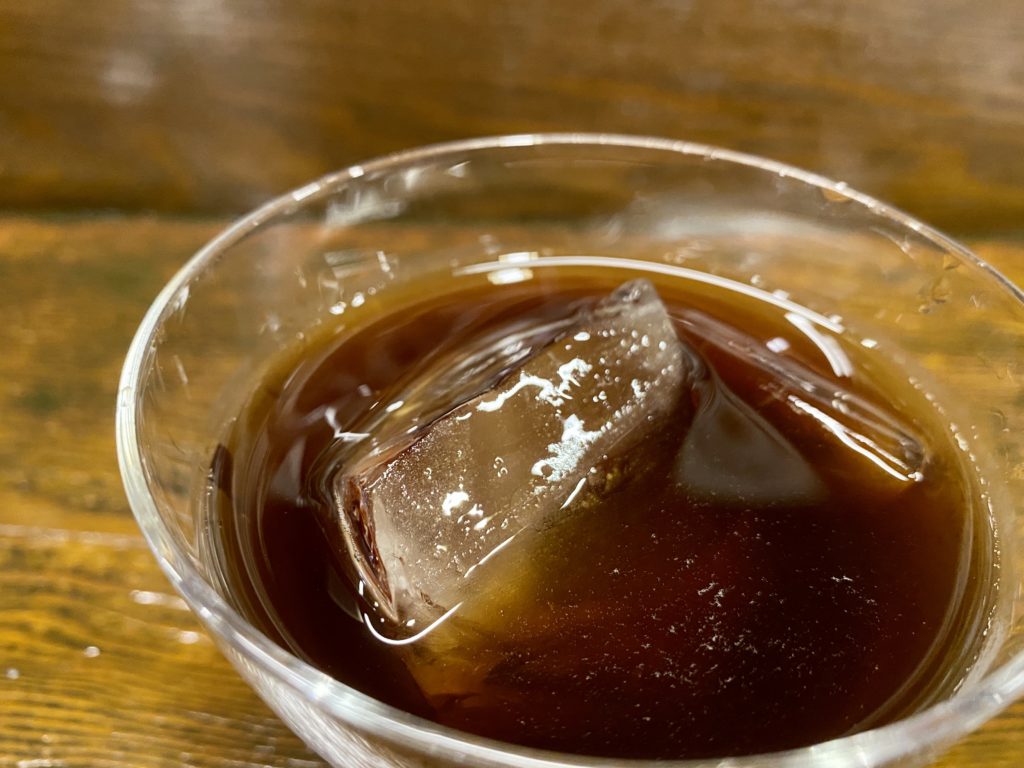 And it would be nice to combine this delicious coffee with French toast (750 yen)! !!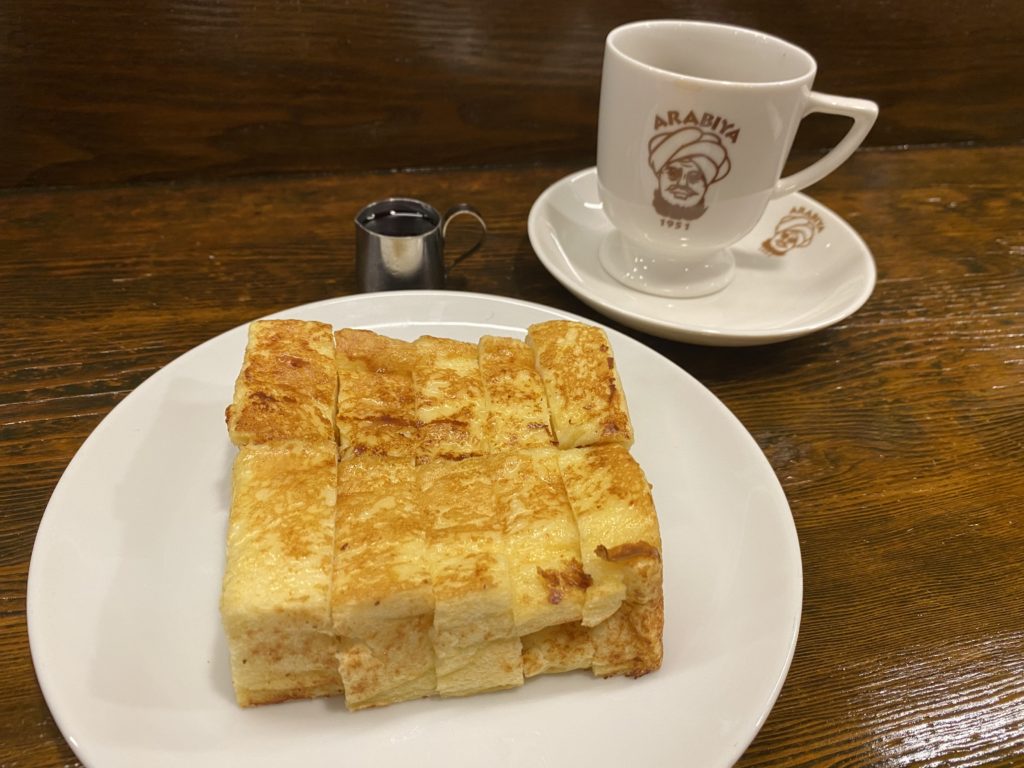 This French toast is made by baking 6 sides of 4 cm thick bread and then steaming the inside, and it is a dish unique to Arabiya coffee that the current owner of the second generation inherits what the first owner started in the 1970s.
French toast has an exquisite aroma and stuffiness (?), And after the sweetness of maple syrup struck for a moment, the butter melted in my mouth and disappeared, and when I poured a sip of coffee into it, I don't know what it is, but the deliciousness of coffee stands out even more, and this is already the best!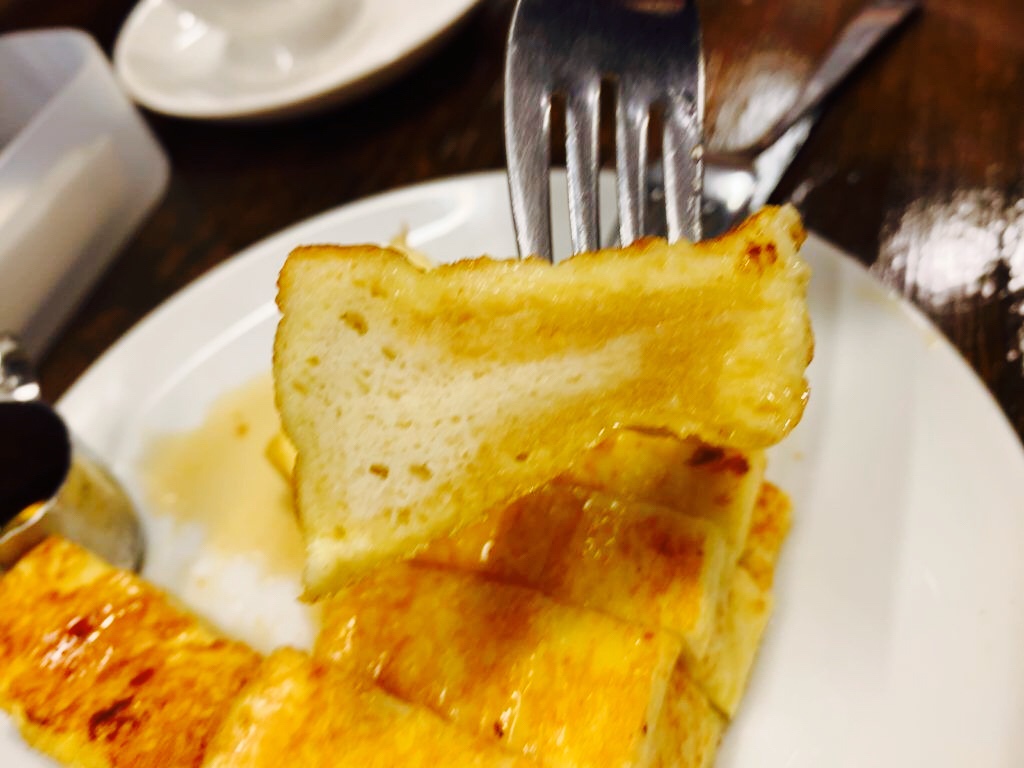 I think I'll go to Namba just for this cup of coffe again.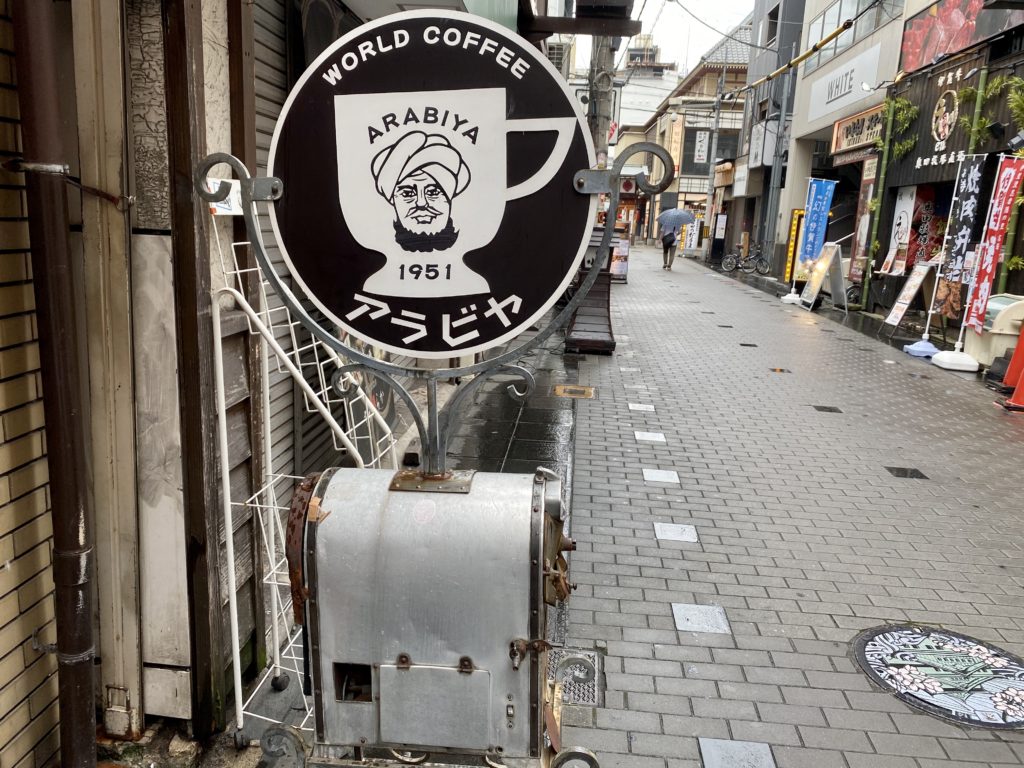 【Arabiya Coffee】
Address: 1-6-7 Namba, Chuo-ku, Osaka-shi, Osaka
Phone: 06-6211-8048
Business hours: 10: 00-19: 00
Regular holidays: Wednesdays Irregular holidays
Payment: Cash only
Budget: 550- 1300 yen
HP: http://arabiyacoffee.com/