Sponsored Links
In the summer of 2020, I went to the topic "Shinshinsha" on Instagram (*'ω' *)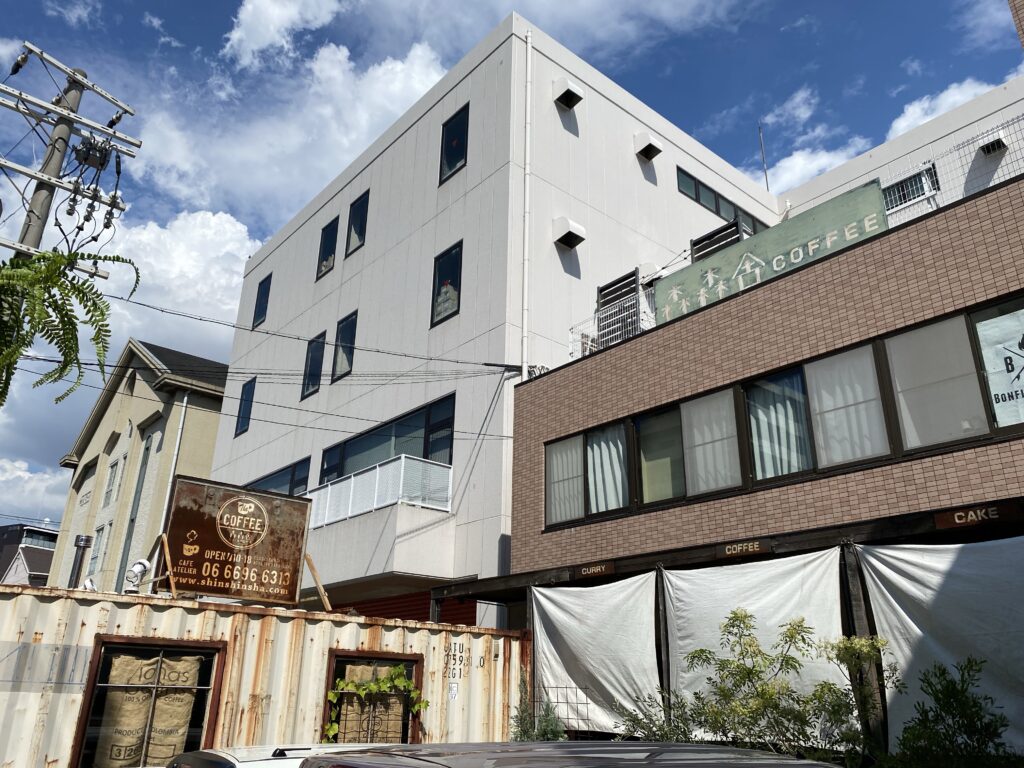 This cafe is located in the Tezukayama area of ​​Sumiyoshi Ward and has a ceramic art class. It is famous for its curry lunch and shaved ice. (It seems that Ahn Mika and entertainers are also visiting!)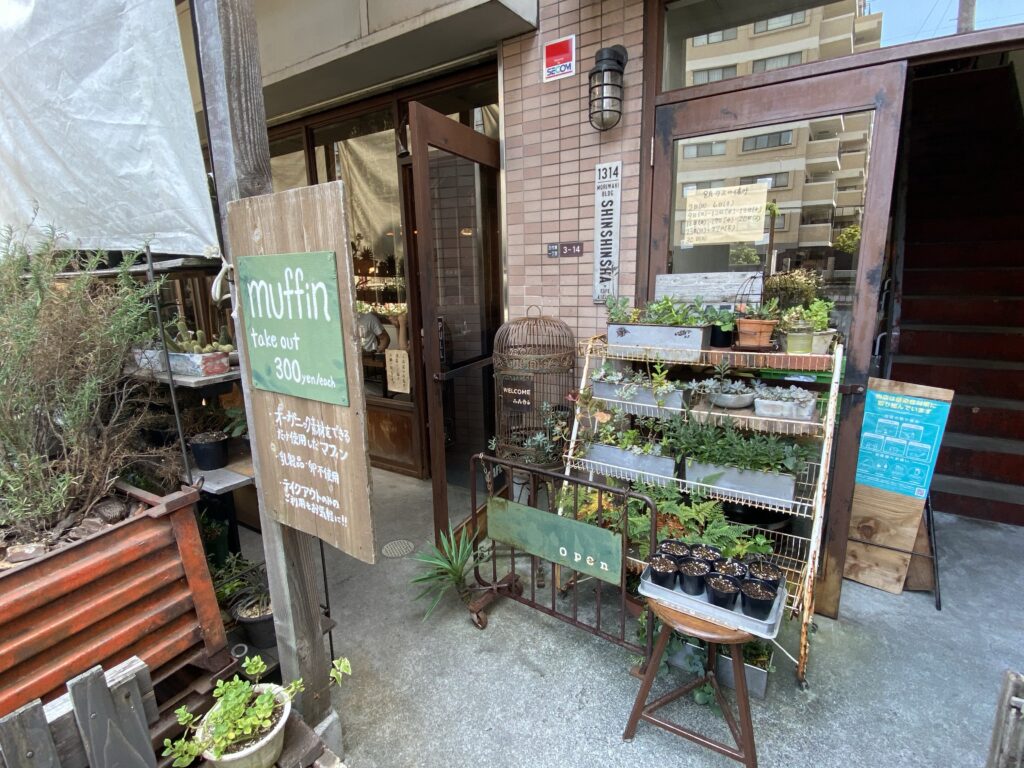 My aim was to do the "shaved ice" I saw on Instagram (search for "#Morimorisha" on Instagram ☆), but although I was prepared, I've already been waiting for about 10 groups under the scorching sun. There are people and "Wow …".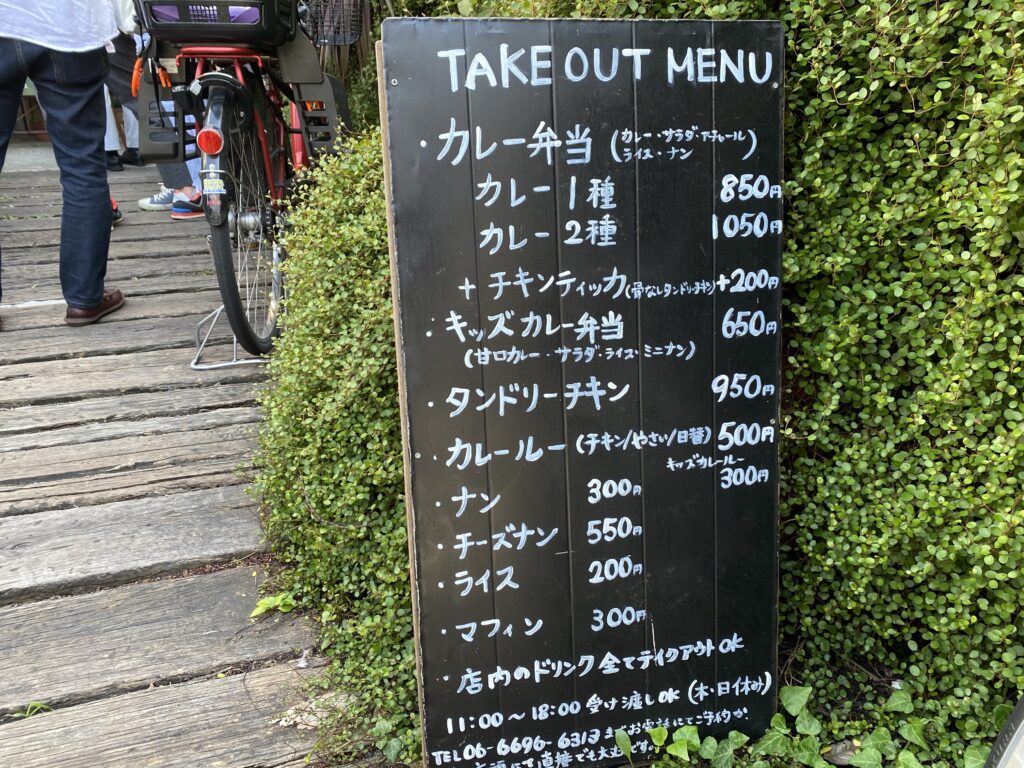 Waiting for a little over 30 minutes, it feels good with lots of greenery, and you can sit at the counter seat on the terrace!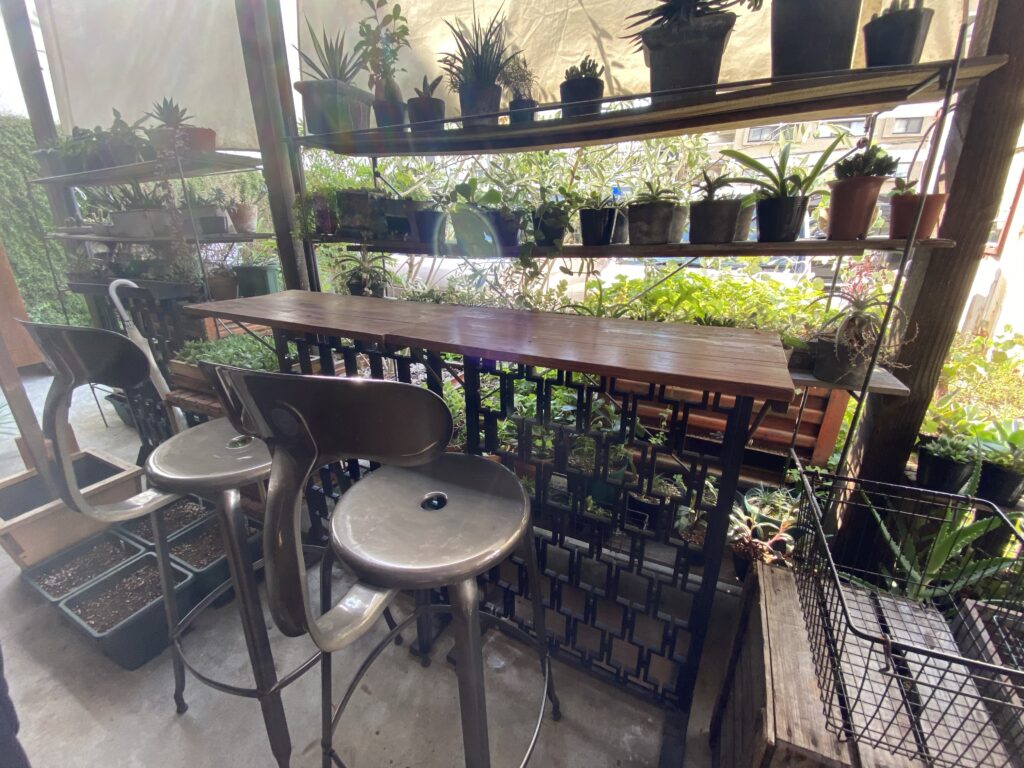 Then, a signboard of shaved ice came out!
There are more types than I expected, so let's do it ~ > <! !!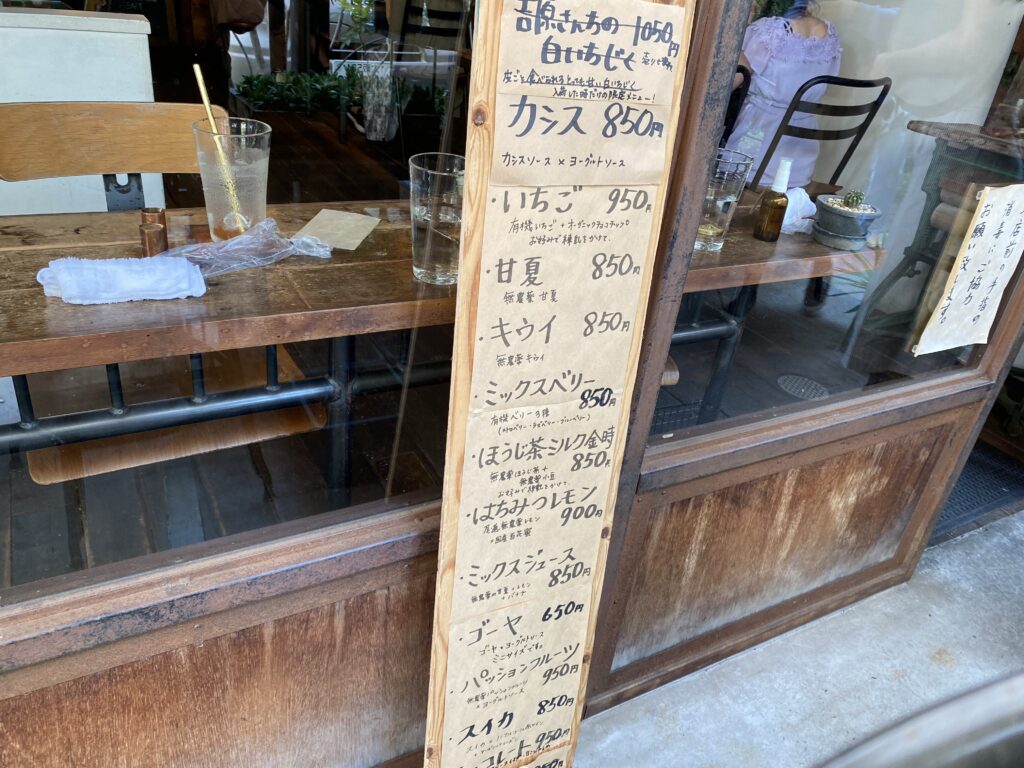 For drinks, I ordered Morimorisha's home-roasted coffee hot coffee (500 yen) and organic coffee bean cafe au lait (550 yen).
I drink cafe au lait with a brass straw, but the cafe au lait is chilled again with a straw and feels even more delicious (☆▽☆)♡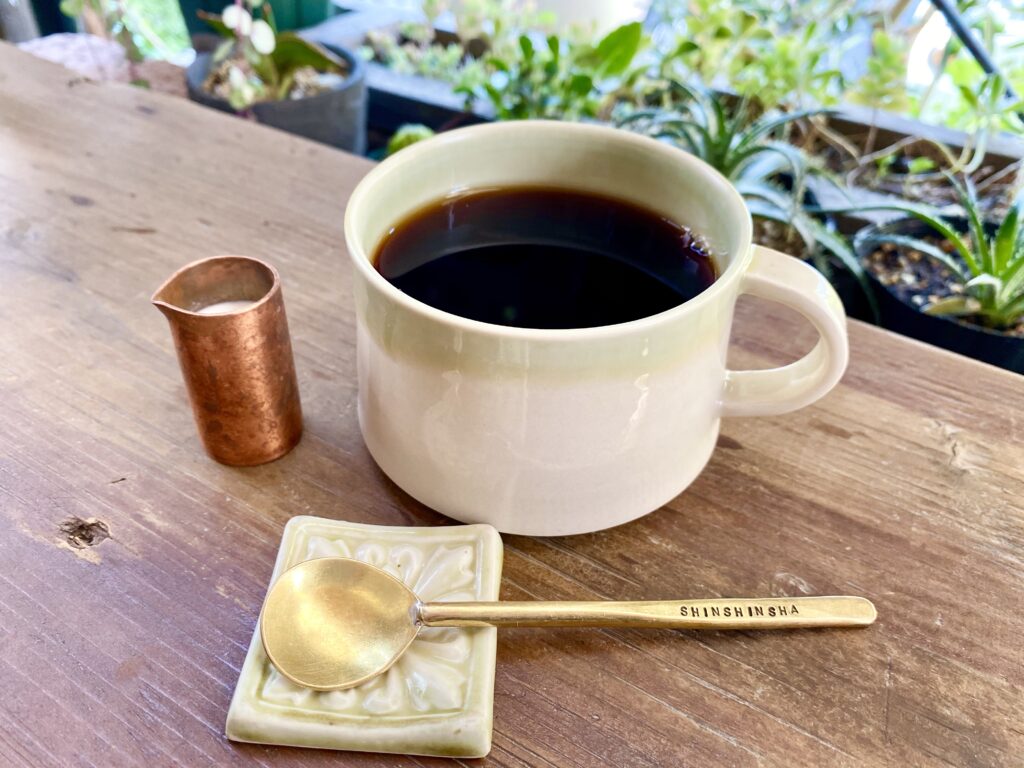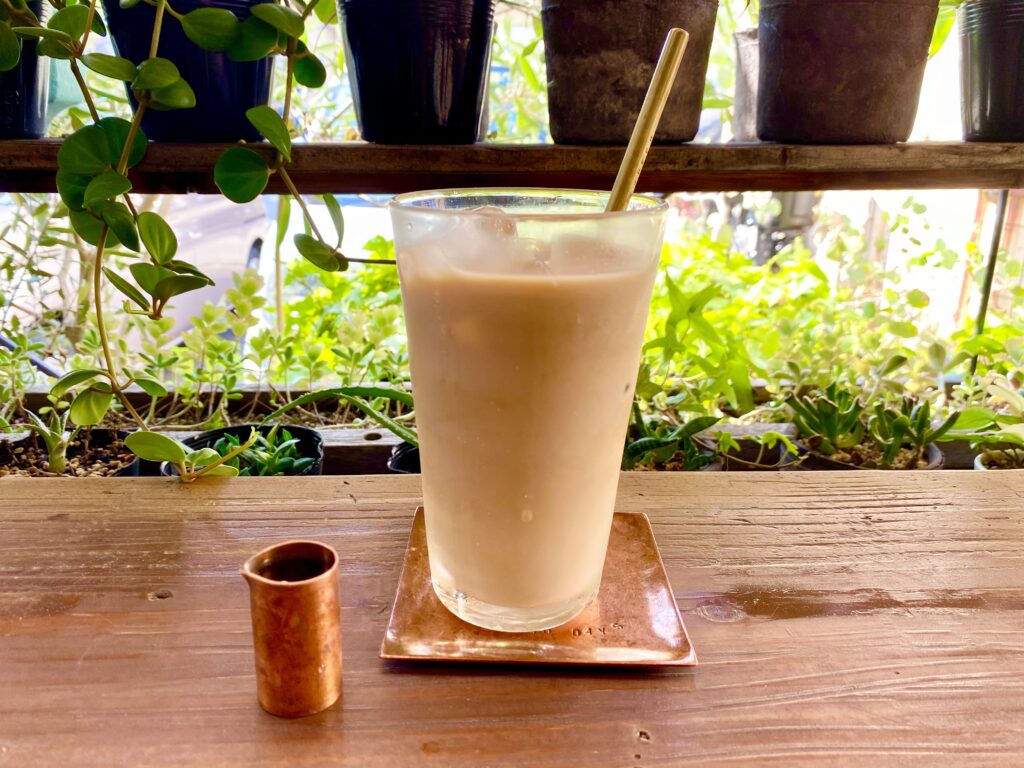 When you relax with coffee, shaved ice appears! !!
Click here to order!
↓ ↓ ↓ ↓ ↓ ↓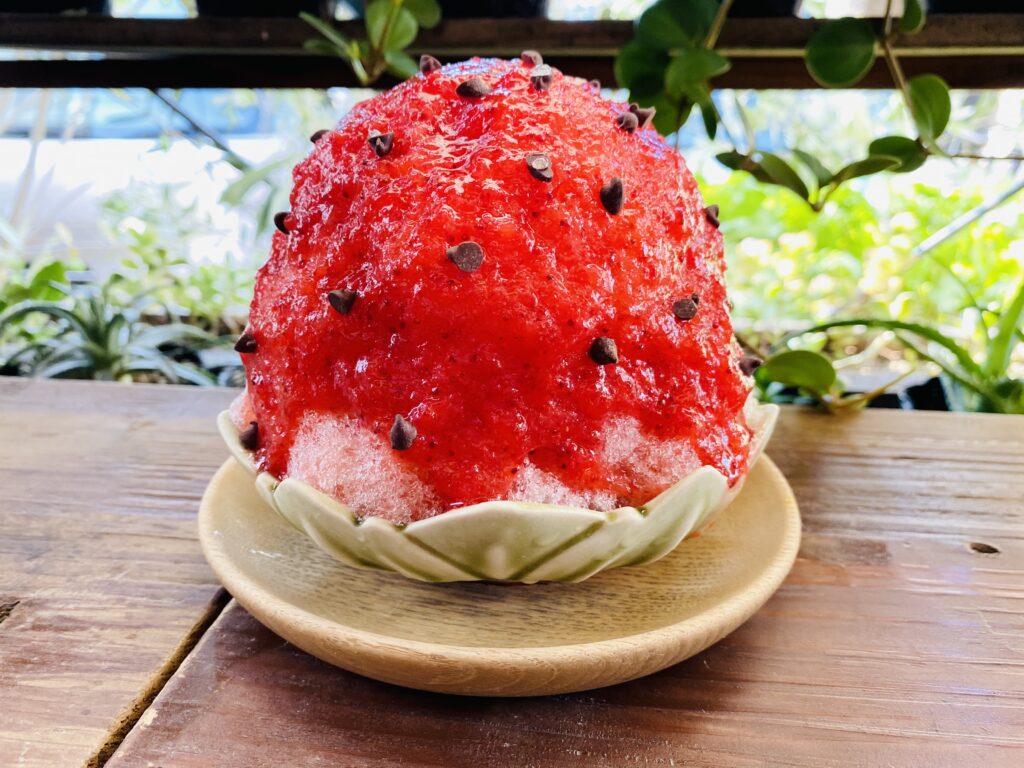 Shaved ice of "strawberry" pretending to be a watermelon ~ ~(゚∀゚ )♡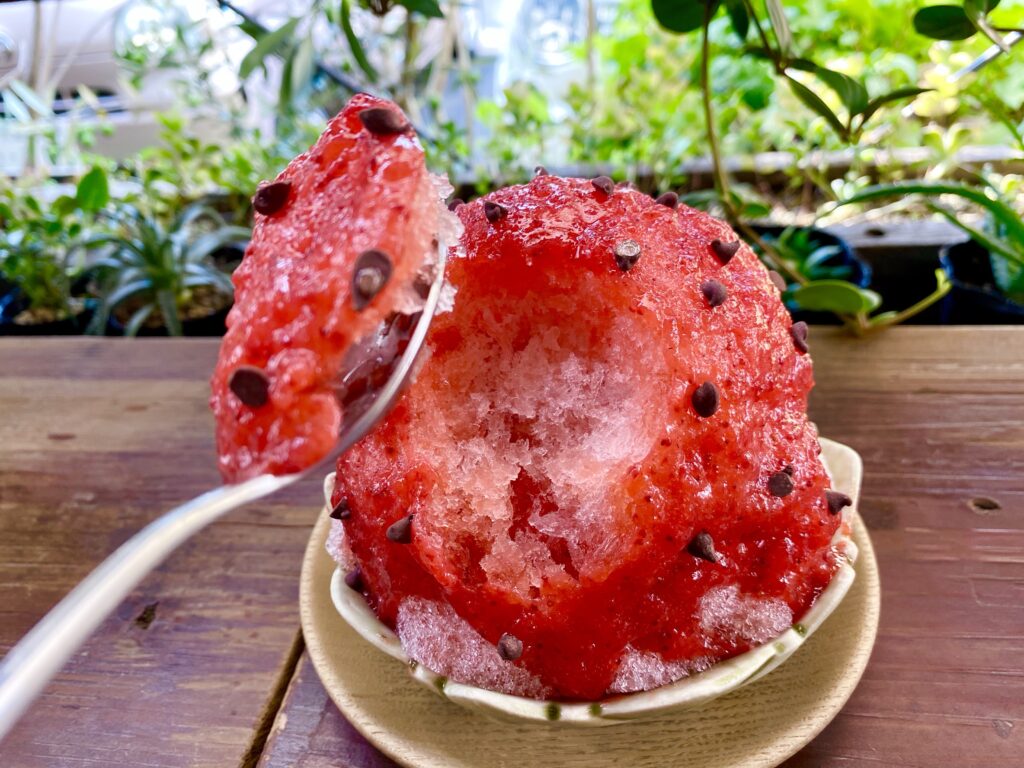 Juwa-tto squeezed strawberries soaked in the swelling ice (゚ Д ゚) Uma ♡! !!
It was like drinking strawberries!
It looks red, but it tastes like natural strawberries and looks good on your body ('v`)
I don't have many opportunities to go to the Sumiyoshi area, but it's worth going just for this ヾ (* ´∀` *) ノ
I want to go again in the summer ☆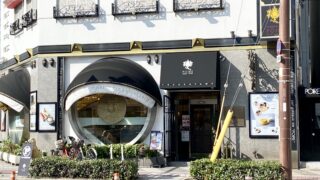 【Osaka Sweets】POIRE Cake bought at Tezukayama Main Store @ Tezukayama
On the way back to Morimorisha, I went to the pastry shop "Poir" in...
【Shinshinsha】
Address: 1-3-14 Bandaihigashi, Sumiyoshi-ku, Osaka-shi, Osaka
(10 minutes walk from Nishitanabe Station on the Subway Midosuji Line, 5 minutes walk from Himematsu Station on the Hankai Tramway, 12 minutes from Tezukayama Station on the Nankai Takano Line) )
Business hours: 11:00 to 18:00 (Last order 17:30)
Phone number: 06-6696-6313
Regular holidays: Thursdays and Sundays (sometimes irregular holidays, check on HP etc.)
Budget: Shaved ice 650-1050 yen
Payment: Cash only
Parking: There are 2 cars in front of the store
HP: http://shinshinsha.com/
FB: @shinshinsha http://shinshinsha.com/
Instagram: @shinshinsha
Twitter: @shinshinsha