Sponsored Links
I asked a manipulative teacher that there is a popular bakery in Kawachi Hanazono, and went to "Freshly baked bread clover"
Location and appearance of "freshly baked bread clover"
Clover is about a 10-minute walk south of Kintetsu Kawachi-Hanazono Station.
It used to be in front of Kintetsu Kawachi-Hanazono Station, but it was so popular that it moved to its current location to make the store bigger.
The teacher said, "It's best to go to the 8: 00-9: 00 range, which has the best bread types!", So it's a distance that I can ride a bicycle from my house, and I got up early. ٩ ('ω') و
State of the shop
When you enter the shop, you will find bread on both sides of the aisle!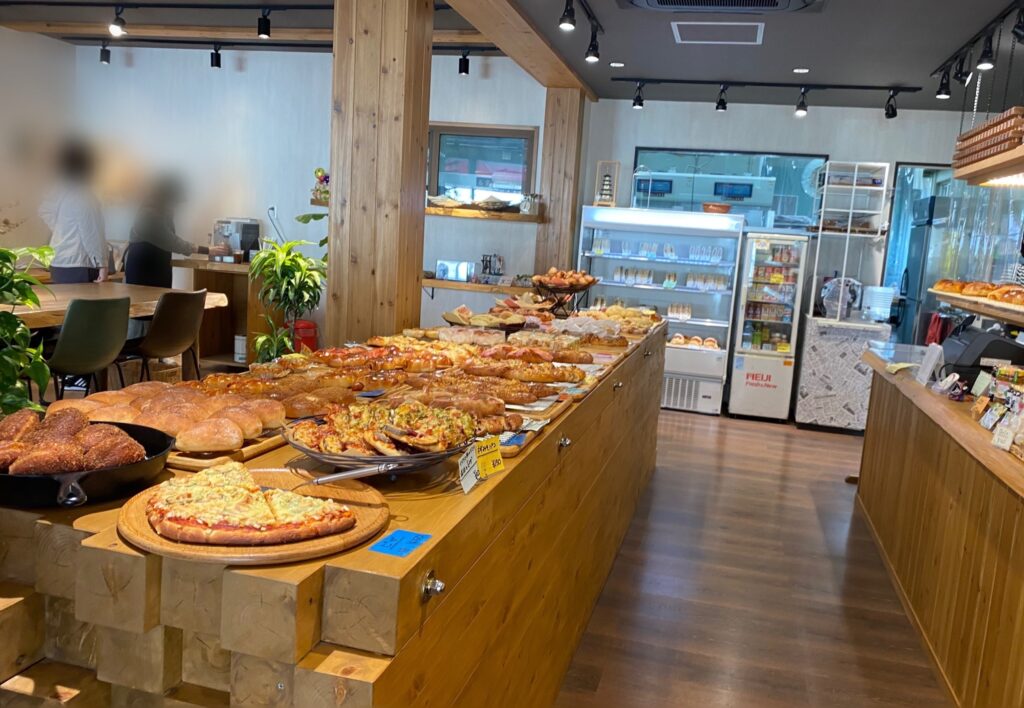 And, as expected, the popular store, I wondered if I could reserve bread, the phone from the customer was ringing and it seemed to be busy.
Also, I was surprised that most of the bread is in the 100 yen range and the sandwich is in the 200 yen range, which is reasonable!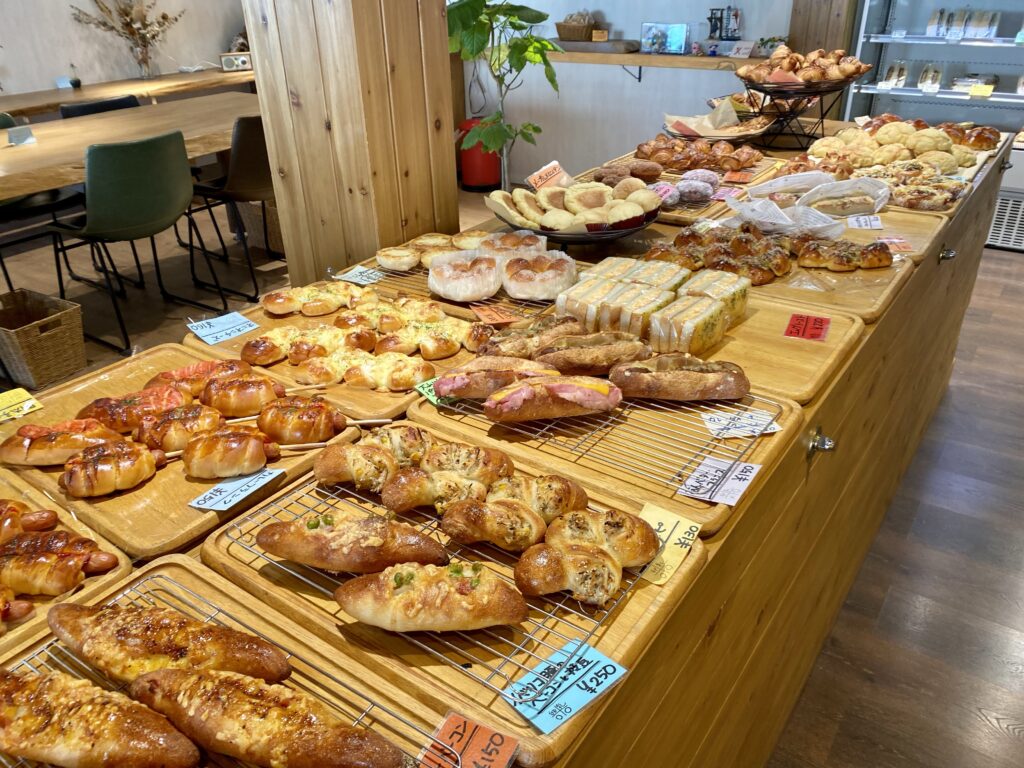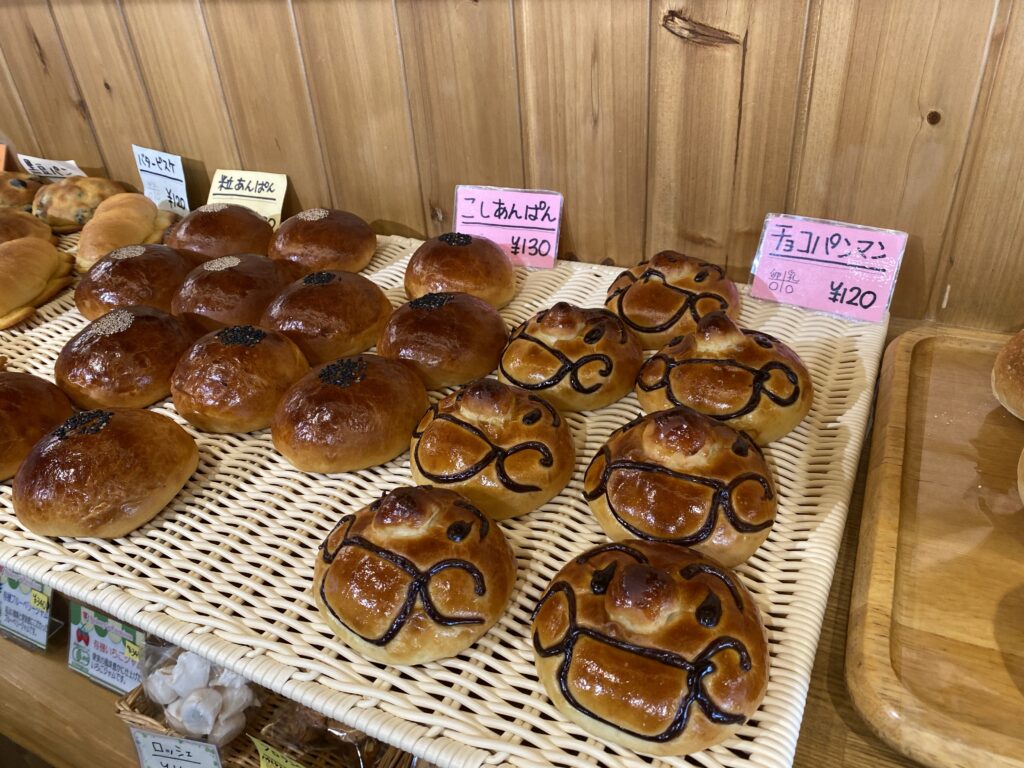 "Every bread looks delicious, don't hesitate ~", I went around the shop for about 10 laps, and when I noticed, I bought bread for 2 trays (゚ д ゚)
I will introduce what I bought later!
Breakfast in the eat-in space
There was also an eat-in space in the shop! (Also, kids space!)
I have a breakfast here.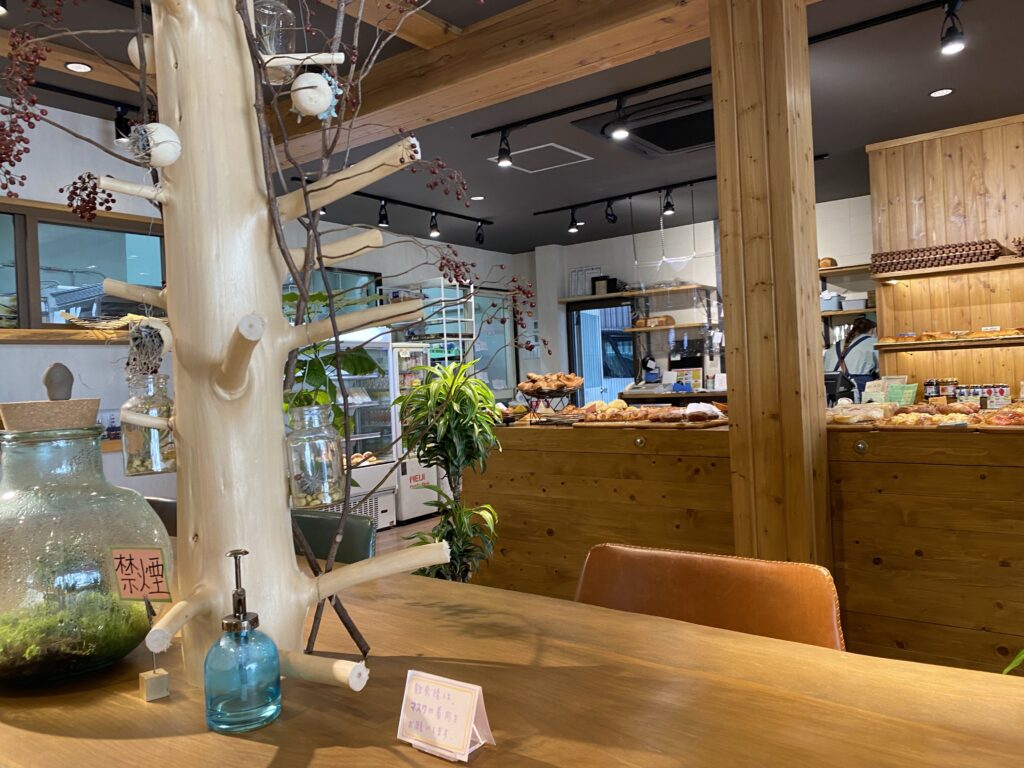 I ate egg sandwich (220 yen) and hot coffee (100 yen).
The sandwich bread was crispy on the outside and the butter was familiar and delicious!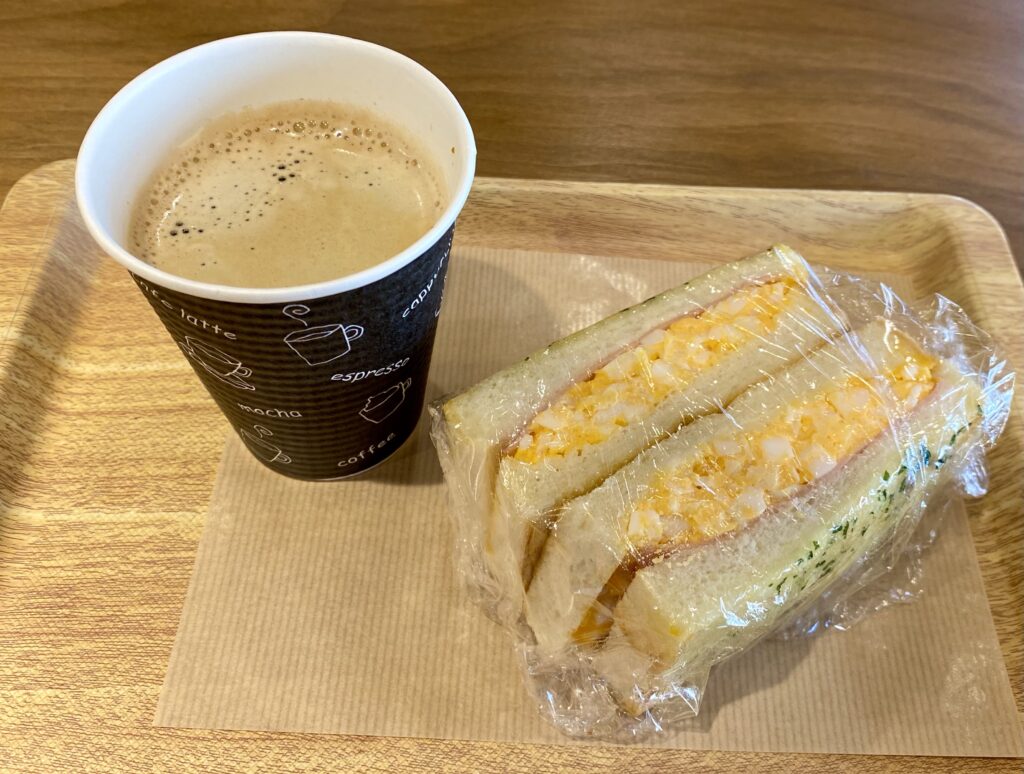 Bread bought at Clover
Then, I will introduce the bread I bought (*'v` *)
First of all, w chocolate bread man like Anpanman 120 yen
Chocolate is ◎!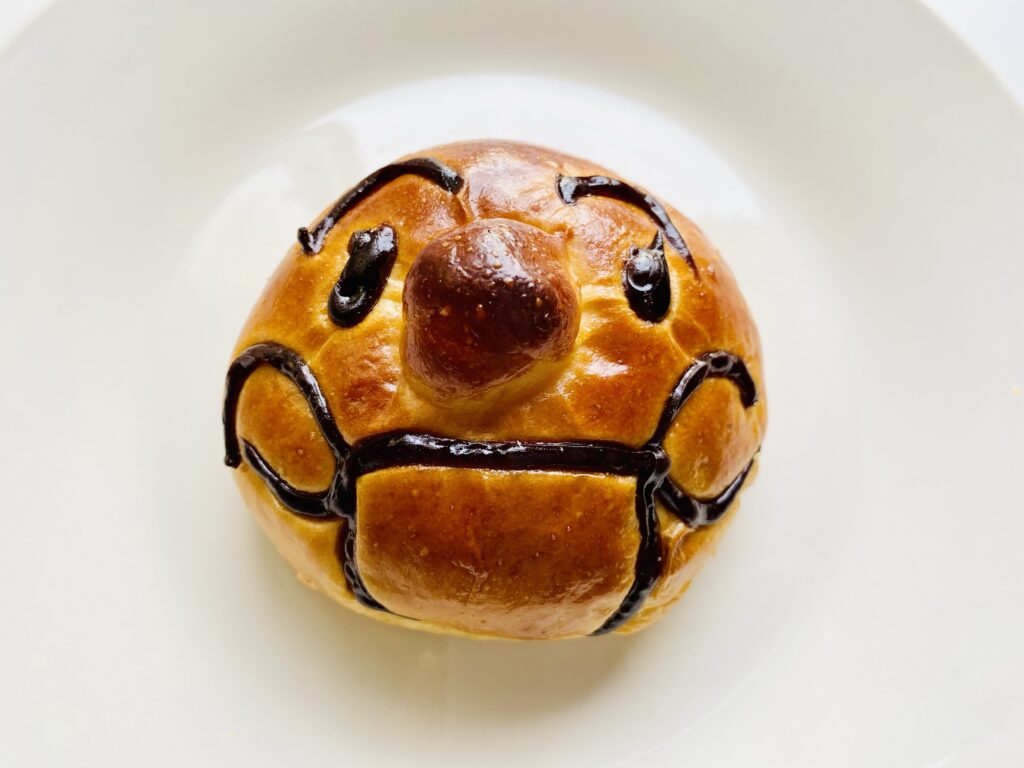 Peanut butter bread 140 yen
The bread is fluffy, rich in peanut butter and delicious!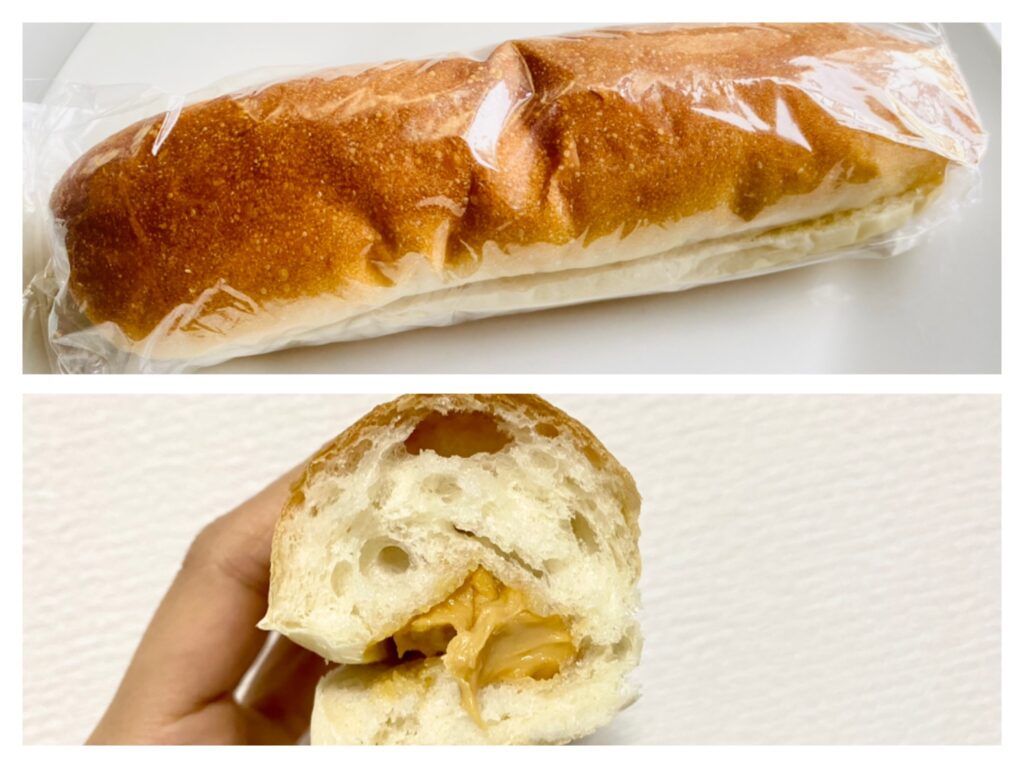 Left maple melon bread 140 yen , right melon bread 120 yen
Maple melon bread permeates when eaten in a tired state after work!
Melon bread is also crispy and fluffy!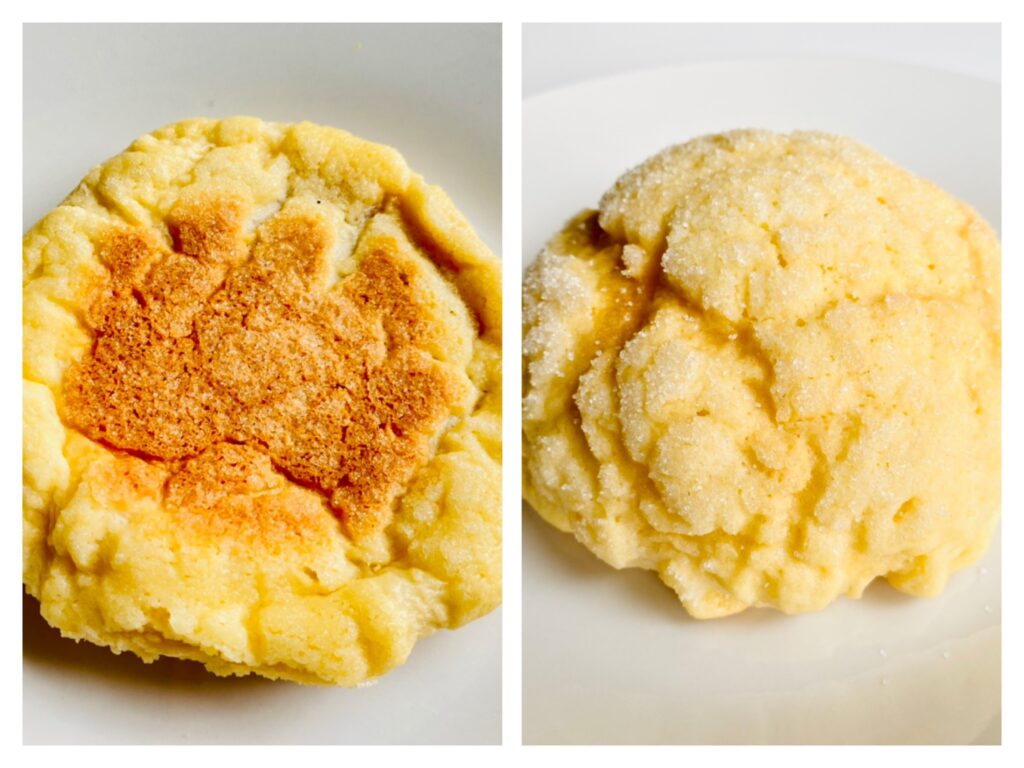 Green onion miso bread 150 yen
I had a side dish bread that is perfect for lunch and wine on holidays.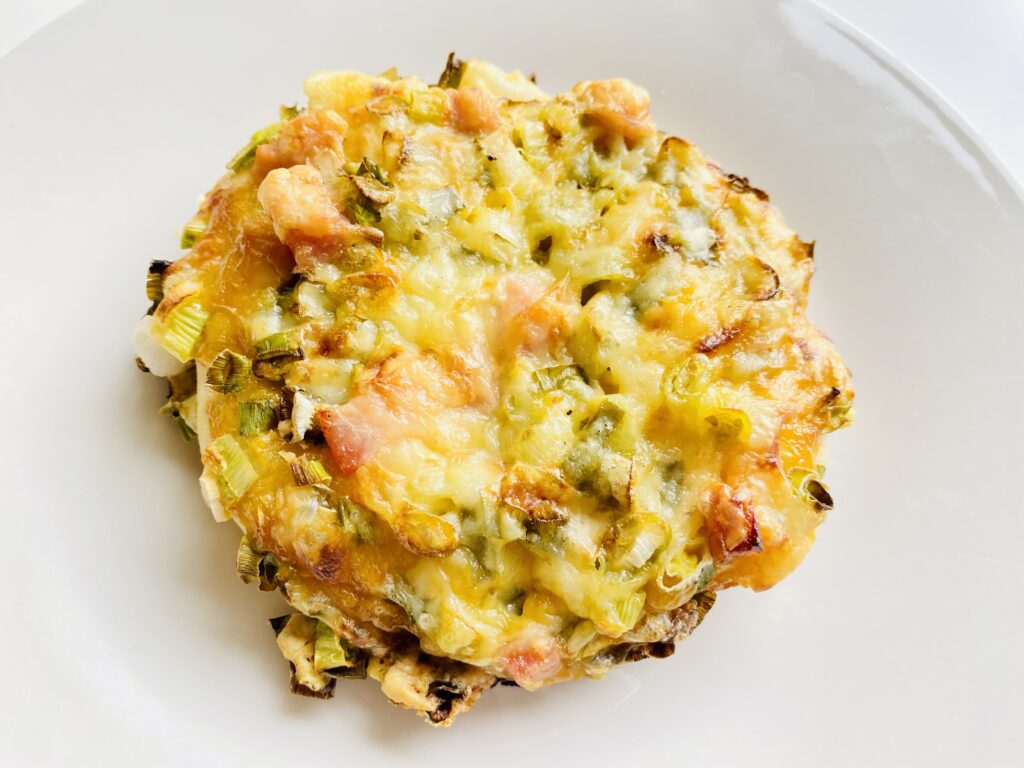 Beef tendon curry donut 160 yen
Curry bread is my husband's territory, so I didn't eat it, but it seemed to be delicious.
Mentaiko coupe 110 yen
First of all, I was surprised at the price! It has a moderately salty taste and a light texture, so you can enjoy it even on a busy morning.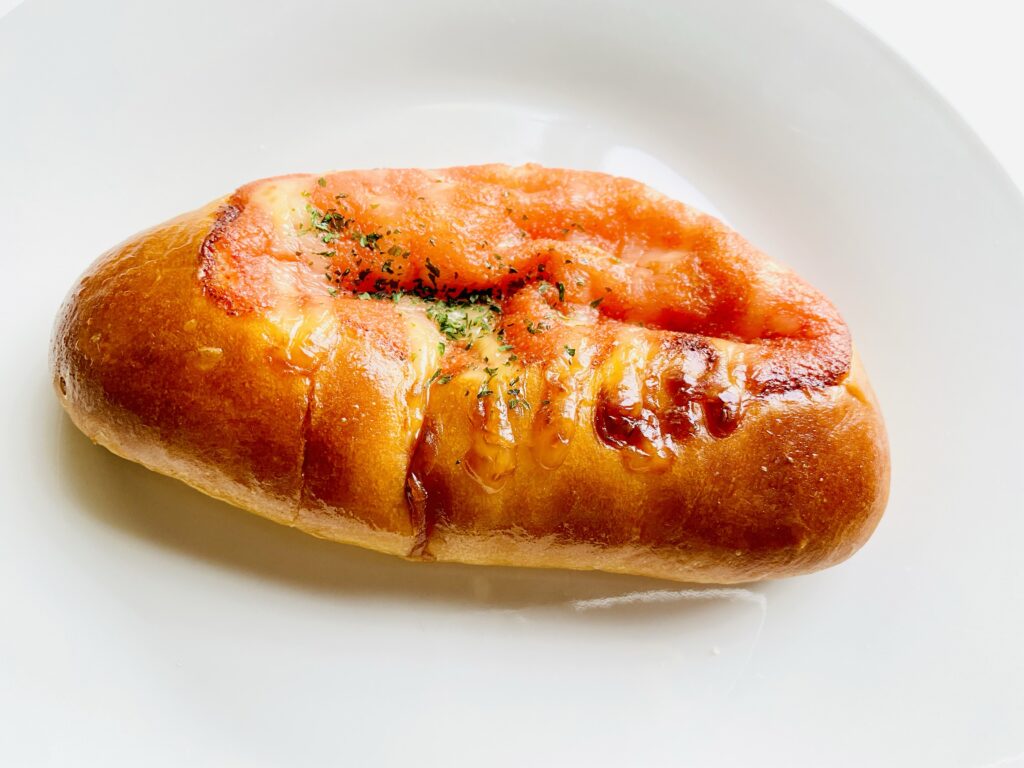 Iberian pork bacon and lotus root pizza 220 yen
This was amazing! The lotus root is quite crispy, but it's cooked well and it's crispy and delicious, and above all, it's good that the bacon is full of super luxurious umami ~ ヽ (≧ ▽ ≦) ノ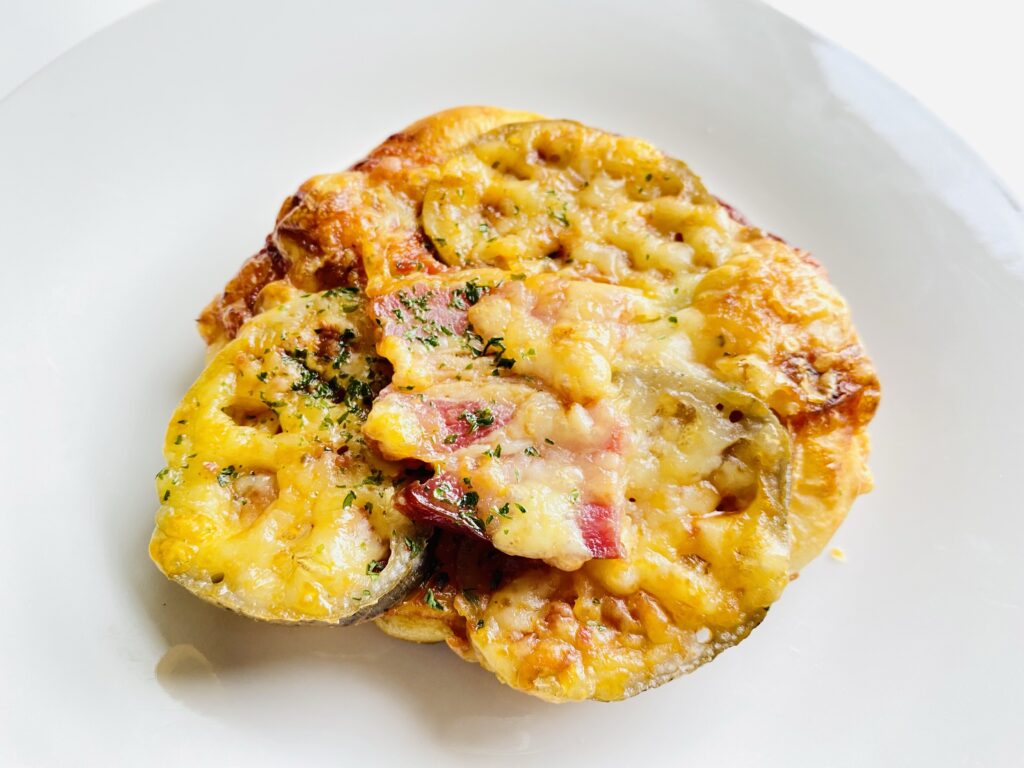 The last is cream bun 150 yen
This cream bun is my best of clover bread! !! !!
First of all, why is there a spatula only in the cream bun area? If you think about it, this cream bun is so soft and delicate that if you make a mistake in adjusting the force of the tongs, you will get sick!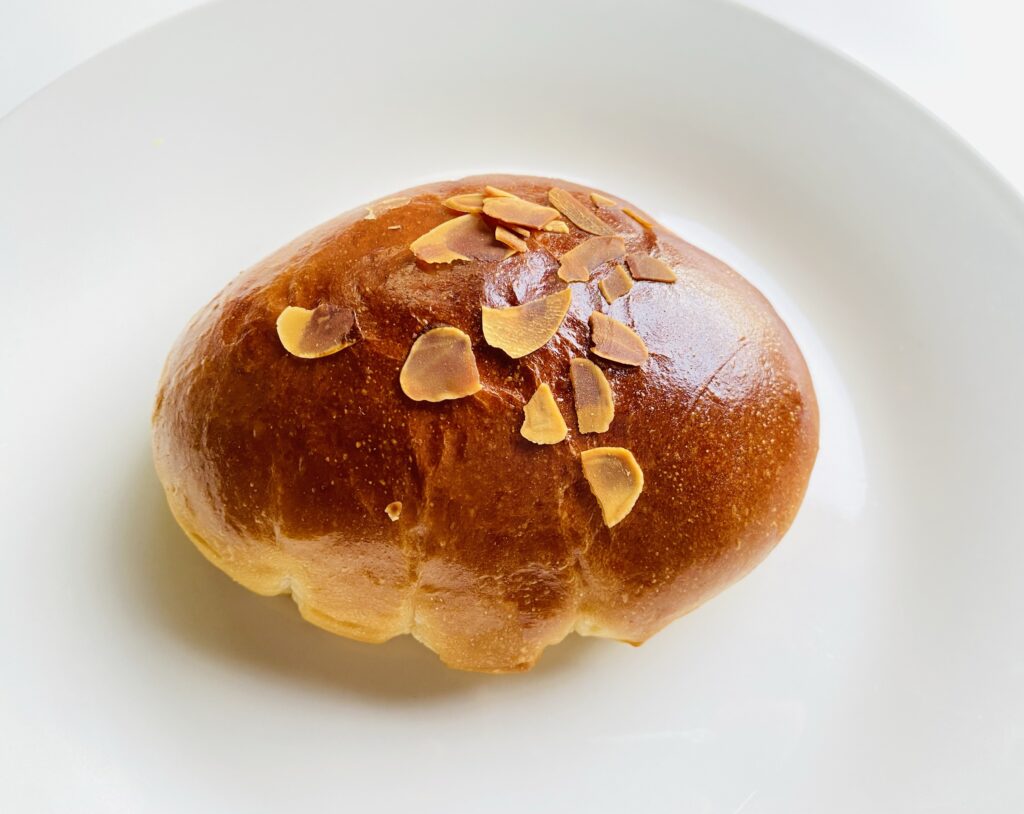 Even when wrapping bread, I was impressed by the fact that the vinyl was filled with air to prevent it from being crushed!
And when you eat it, the cream is dawn! Is included!
Moreover, it was so delicious that I was impressed twice!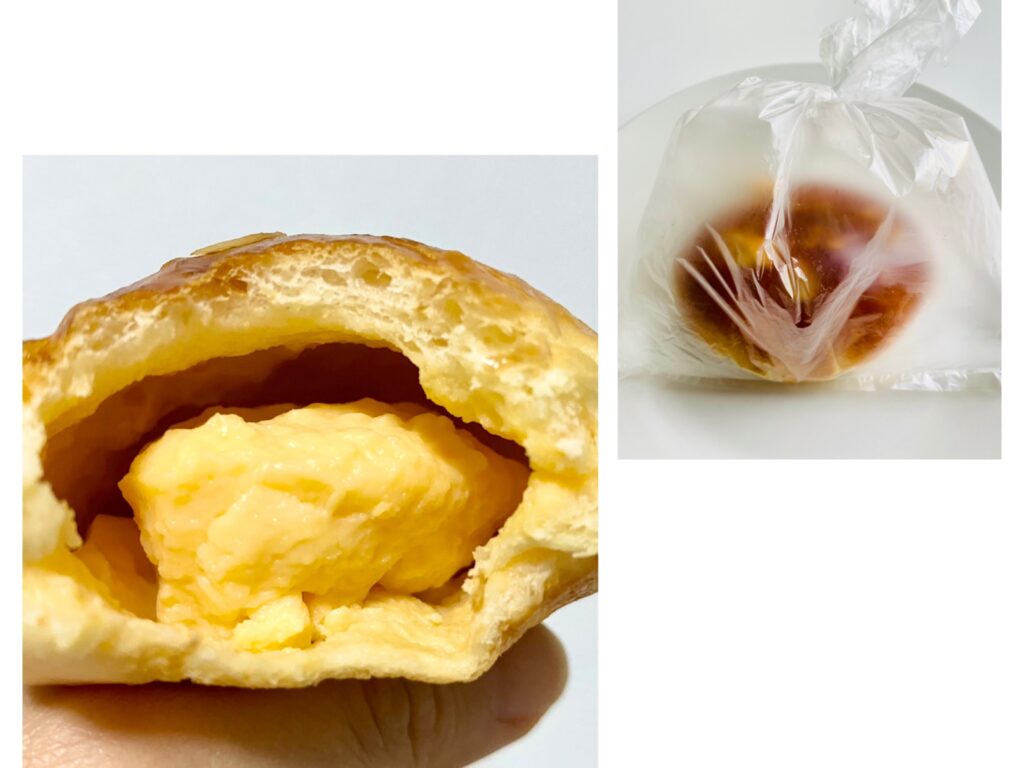 No, it's reasonably priced and conscientious, but they're all delicious, and it's no wonder they're popular.
And I'm glad to have my favorite bakery in my living area! Thank you teacher! !!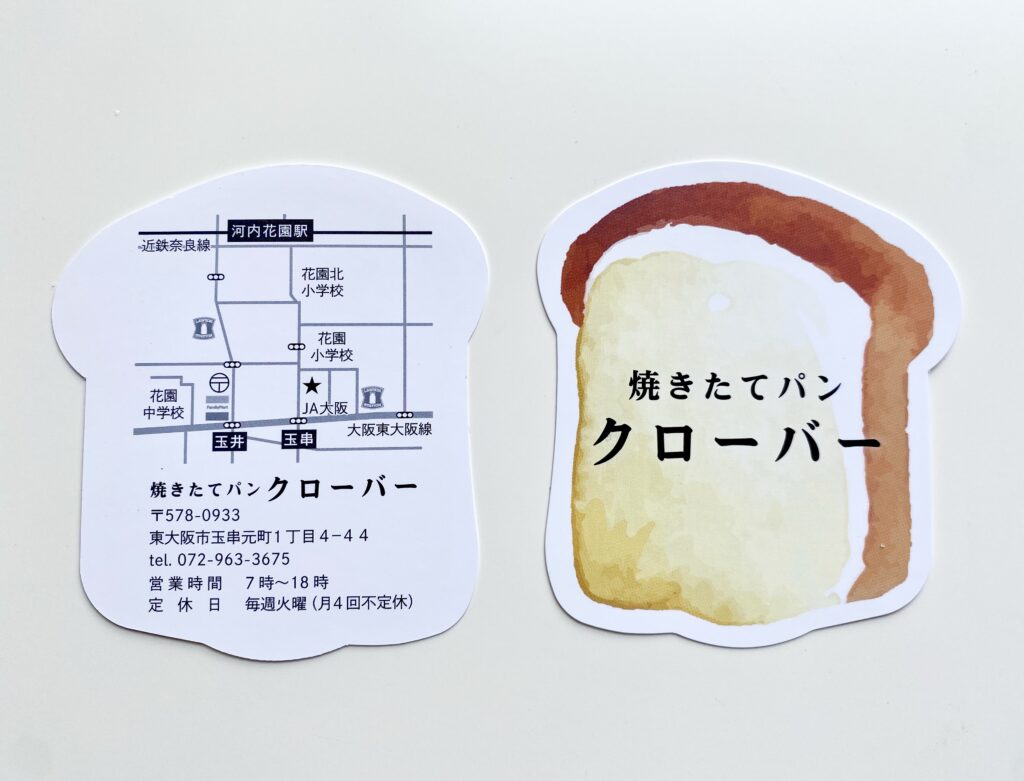 【Freshly baked bread clover】
Address : 1-4-44 Tamakushi Motomachi , Higashi-Osaka-shi, Osaka
Business hours: 7: 00-18: 00
Phone number: 072-963-3675
Regular holiday: Tuesday (4 times a month irregular holiday)
Payment: Cash only
Parking: None