Sponsored Links
There are many delicious curry udon noodles in Osaka, but the "Ajiman" curry udon noodles introduced here are so delicious that you can't stop eating them once you eat them, and they repeat them many times.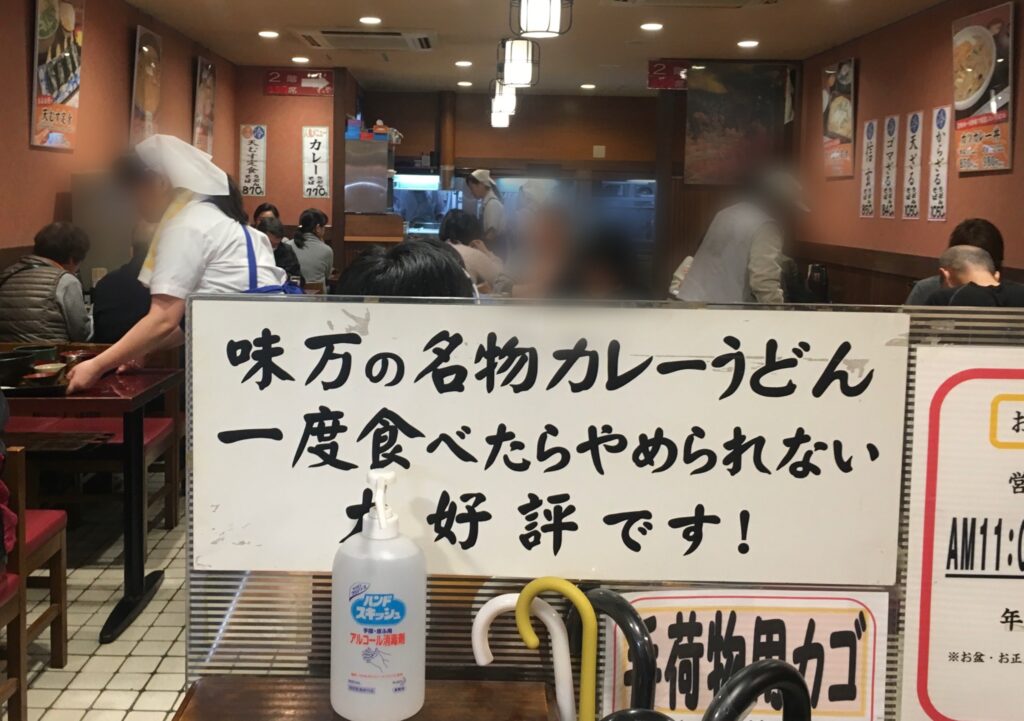 Location and appearance of "Ajiman"
"Miman" is a long-established store of handmade udon and soba noodles in Honmachi that has been in business for 60 years.
The place is from Honmachi of "Senba Shinsaibashi Shopping Street" that connects Shinsaibashi and Honmachi.
Look for the big wooden sign that says "Ajiman".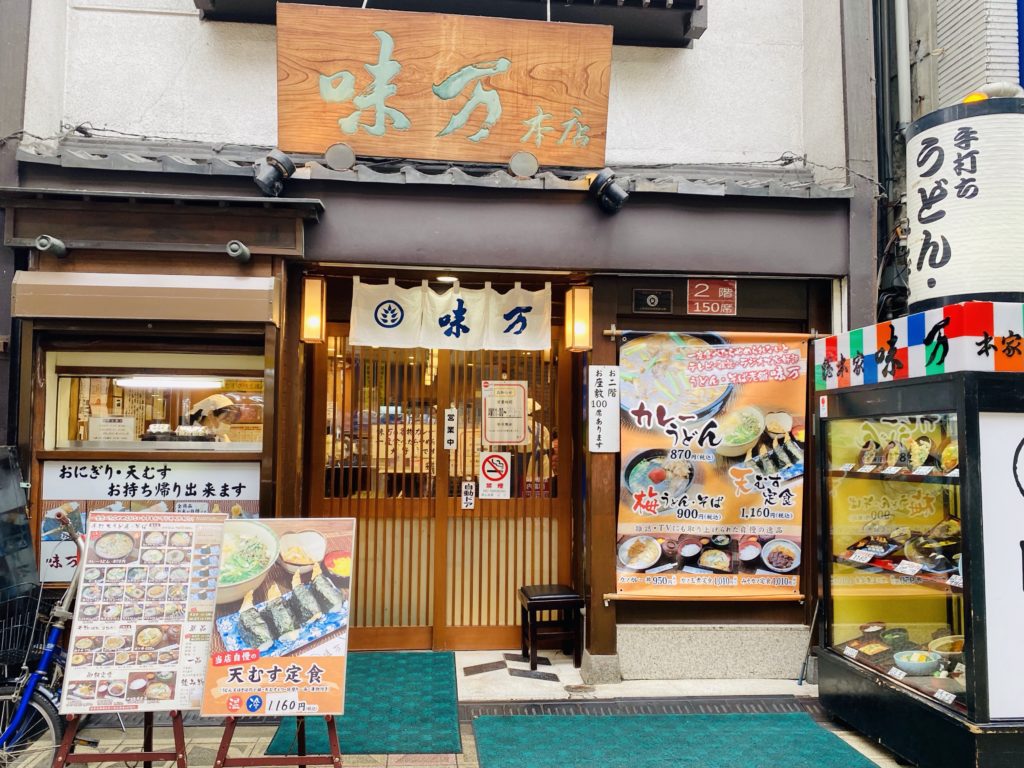 Menu and price range
There are many types of menu such as udon, soba, and donburi, but when I looked around the store, most people ate curry udon.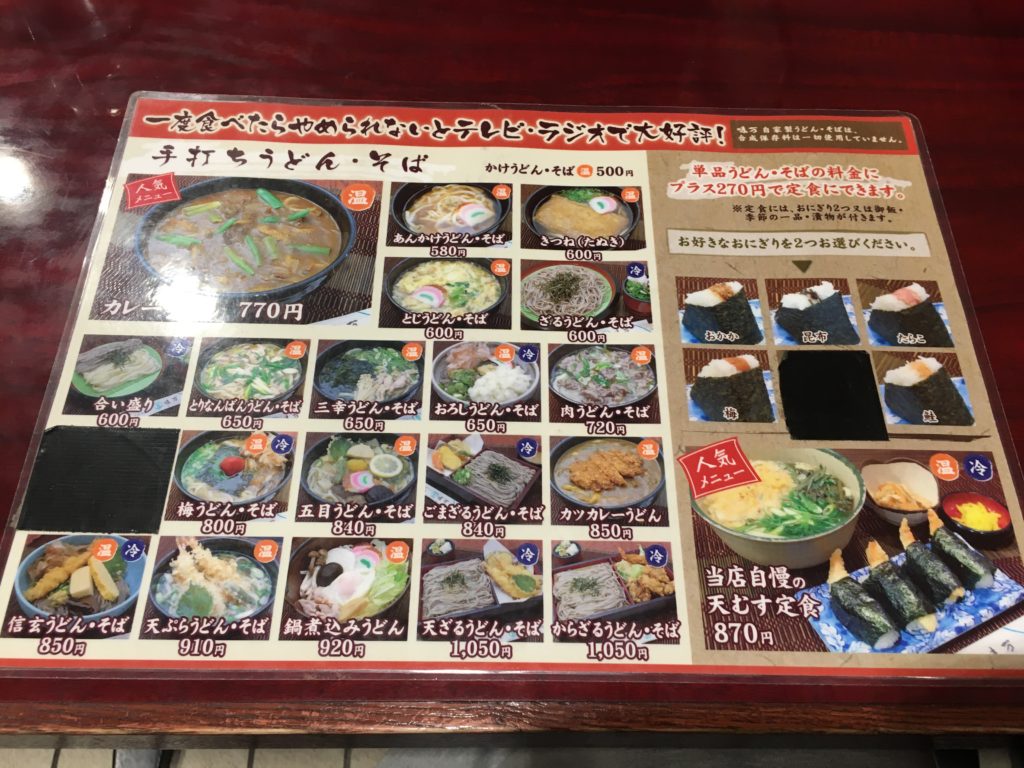 The price range is around 800 yen.
The udon and donburi bowls are deep, so they are all full of volume.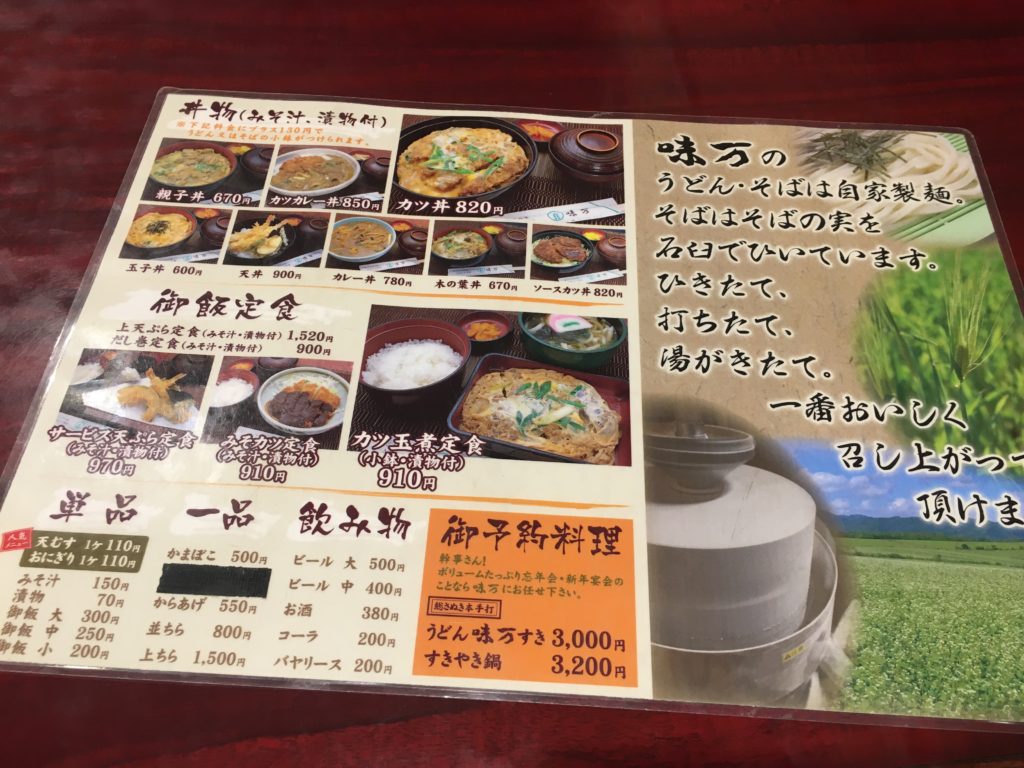 Specialty curry udon (770 yen)
Now, let's dawn the famous curry udon noodles!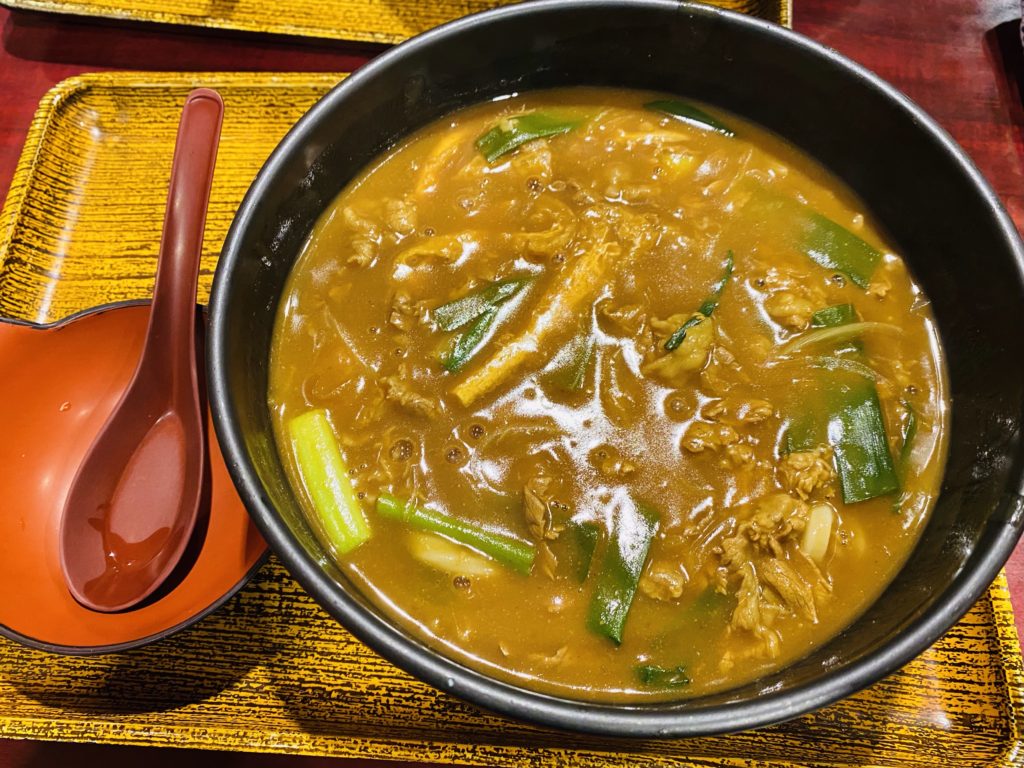 It appears in a large black bowl with steam fluffy.
The combination of curry, soup stock, fried food, green onions, and meat (beef in Kansai) is really delicious. .. ..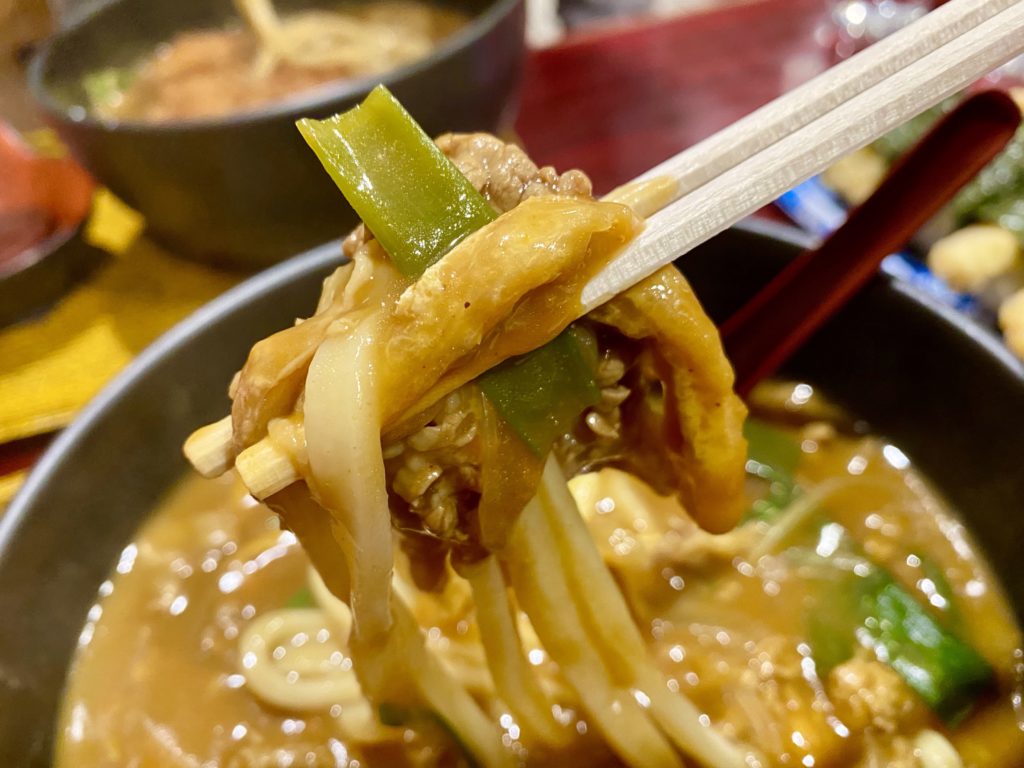 Even though I am full with a tremendous volume, I drink curry soup stock until the very end.
Tenmusu as a supporting player (120 yen per piece)
Not only curry udon but also Tenmusu of Ajiman is insanely delicious!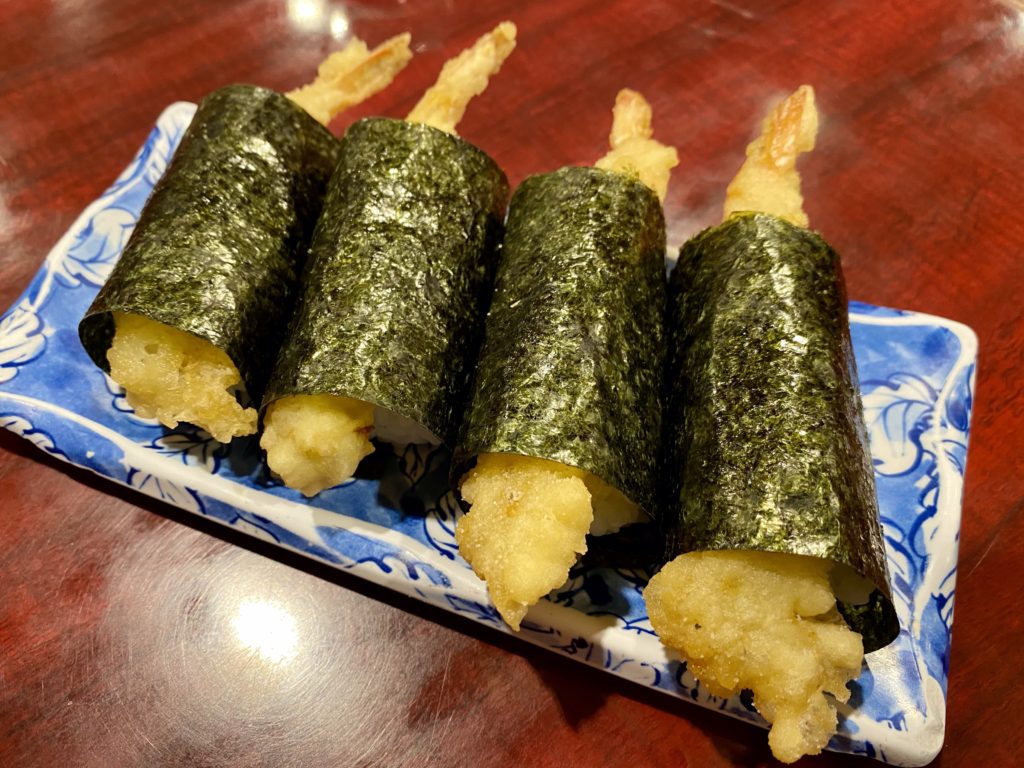 Anyway, the salty salt plum is exquisite!
Lightly fried shrimp tempura is crispy! At the same time, the salted rice is loosened, and at the end, the taste of seaweed is accented and tightened.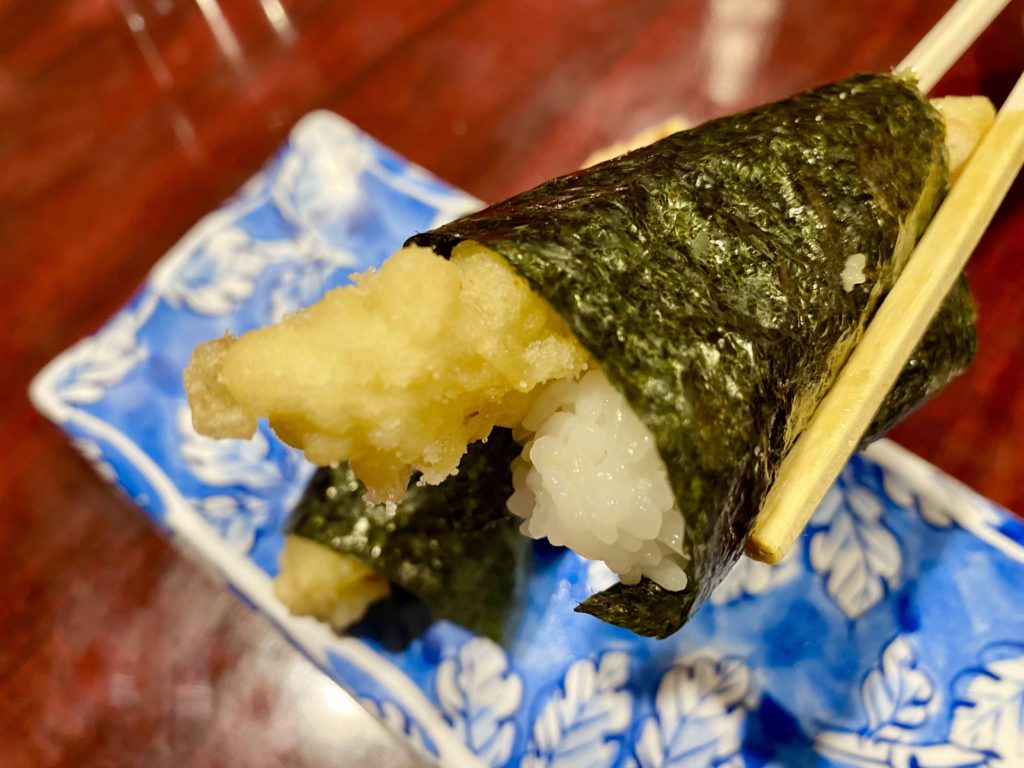 Hearty cutlet curry udon (850 yen)
This is cutlet curry udon (850 yen).
The pork cutlet is crispy and fried, but it's refreshing (!?).
Just add 70 yen to the curry udon and you will get such a wonderful cutlet, so if you want to eat full, please try the cutlet curry udon.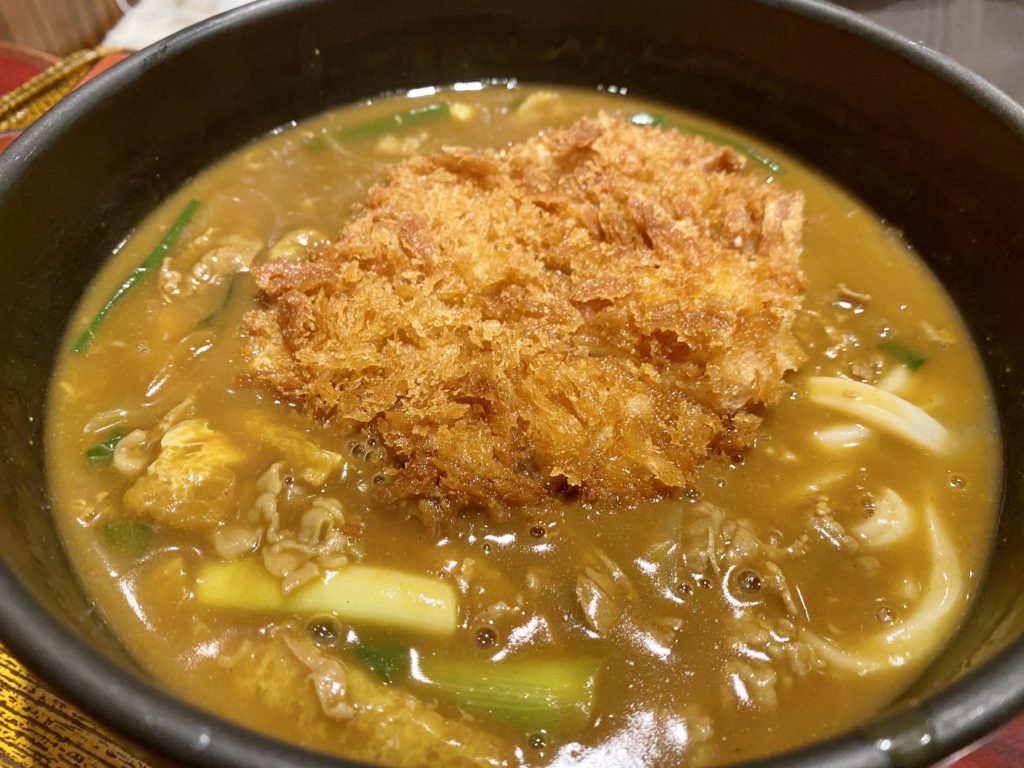 If you eat curry udon here, no matter how cold your body gets in the cold winter, your toes will be warm, and in the summer, your stomach will warm up in the cooler, so I think it's good for your body.
What i always order
Finally, what I always order.
(There are four tenmusu in the photo, but since they are divided by two people, they actually eat two.)
This combination is really the strongest!
Please try this combination when you go to Amiman!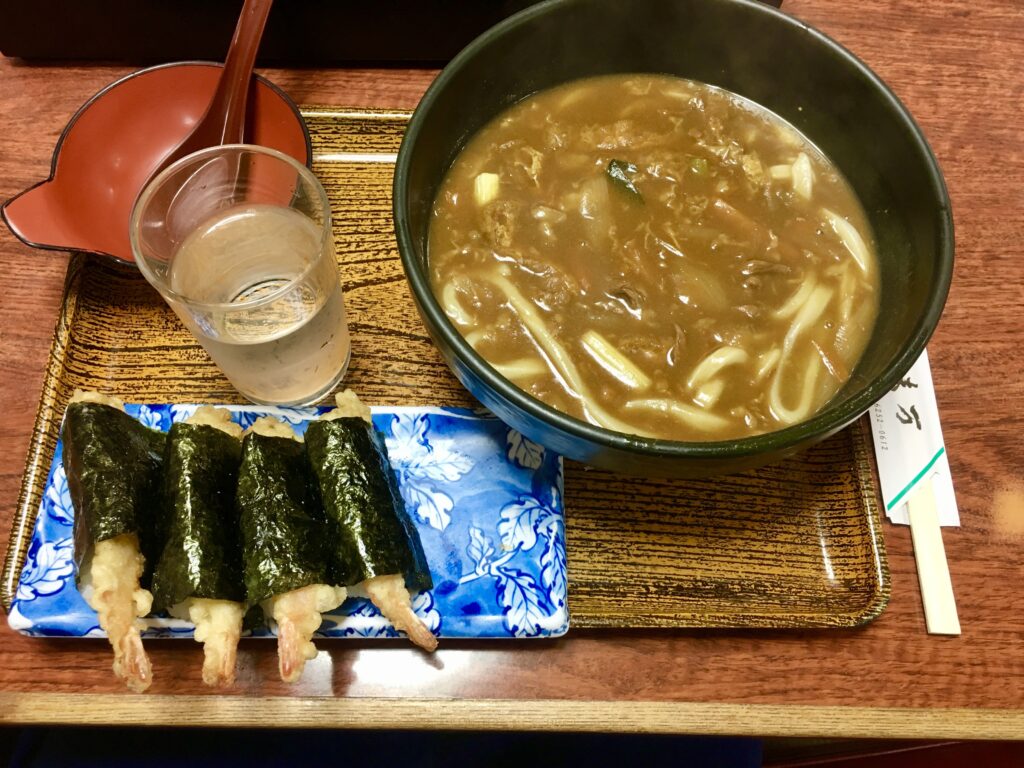 【Ajiman】
Address: 3-6-12 Kitakyuhojimachi , Chuo-ku, Osaka-shi, Osaka
Business hours: 11: 00-18: 00
Phone number: 06-6252-0612
Regular holiday: Obon / New Year holidays
Budget: Around 1000 yen
Payment: Cash only
* If you eat crazy, the curry will fly, so it is recommended to wear black clothes d ('v` ○).