Sponsored Links
Introducing this time is the famous sweets shop "KAGUNOMI-DOU" in Osaka ♡
About KAGUNOMI-DOU
KAGUNOMI-DOU is a finger sweets shop located in Shinmachi, Nishi-ku, Osaka.
When you enter the store, you will be fascinated by the various types of cakes lined up like a jewelry shop (-ω people) ♡
Location and appearance
The place is in Shinmachi, not far from Shinsaibashi. (There are many hidden stores in Shinmachi!)
The building with a refreshing light blue is a landmark ('v`)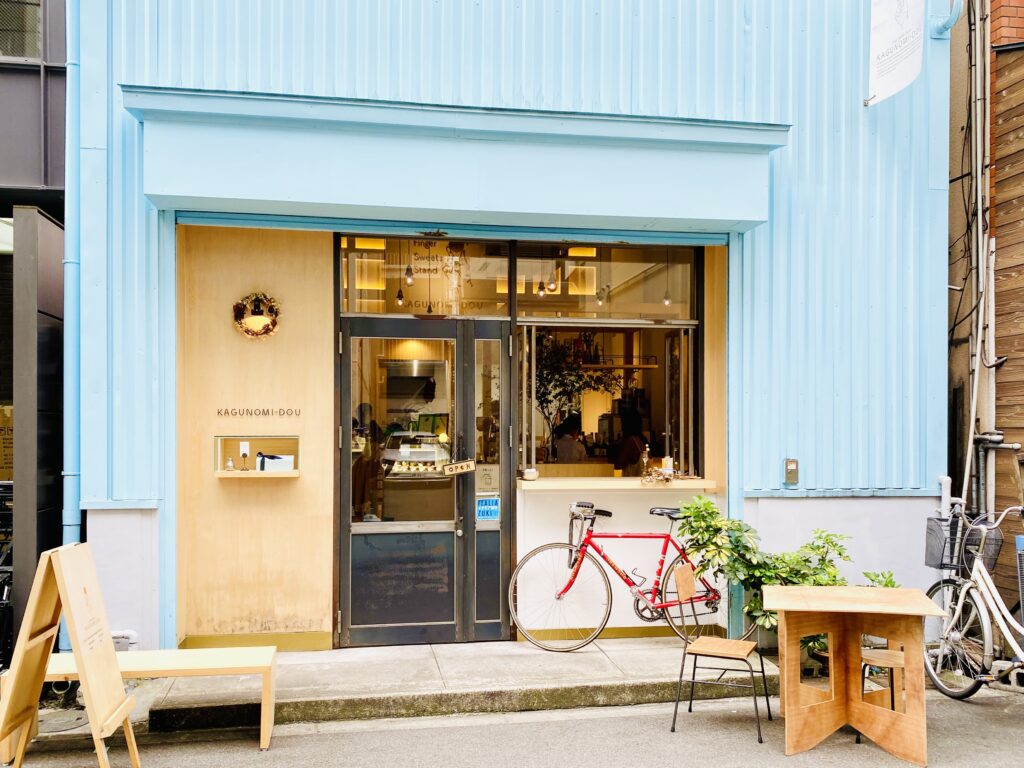 There was also a sign that wrote about Kagunomi-do(*´ω`*)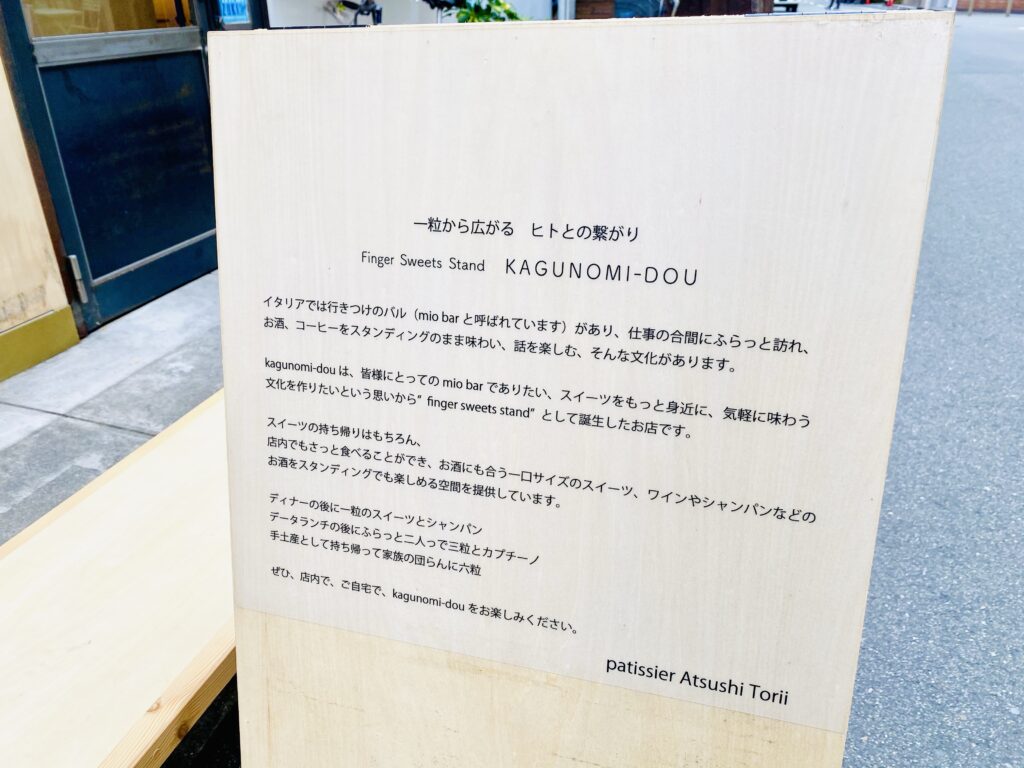 Cake I bought this time
I will introduce the finger cake I bought immediately ٩ ('ω') و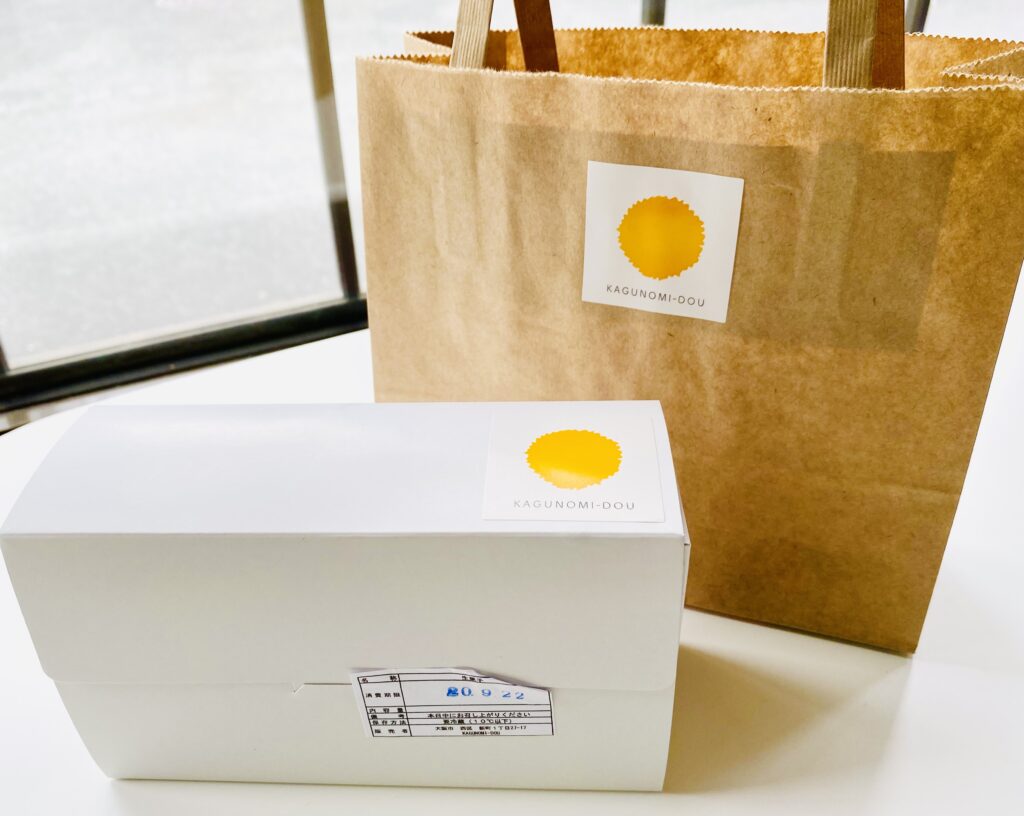 please look!
These beautiful finger cakes (゚∀゚ )! It's art anymore!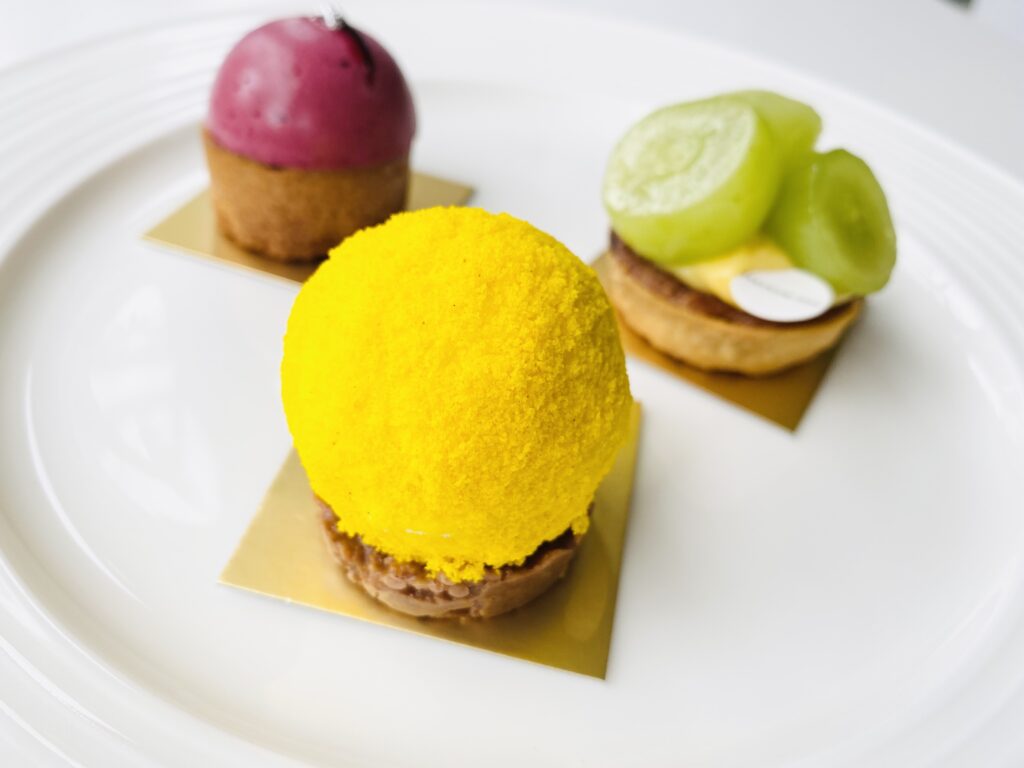 First of all, the shop's signature cake Kagunomi 290 yen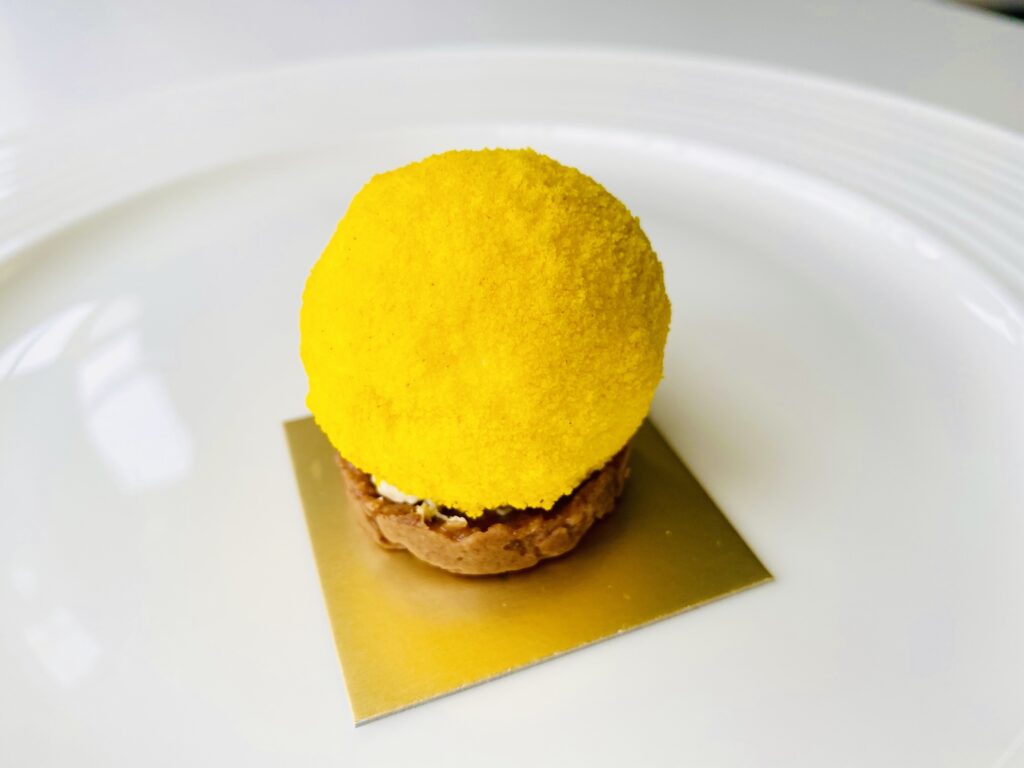 It's a meringue and orange cake, but it was a very delicious cake that perfectly matched the elegant sweetness, the refreshing acidity of the orange, and the crispness of the meringue ♡
Next is Klosterta 320 yen
The sweetness and sourness of the grapes, and the custard and cookie-like dough combined beautifully in the mouth, and it was refreshing ~ (* ´ω ` *)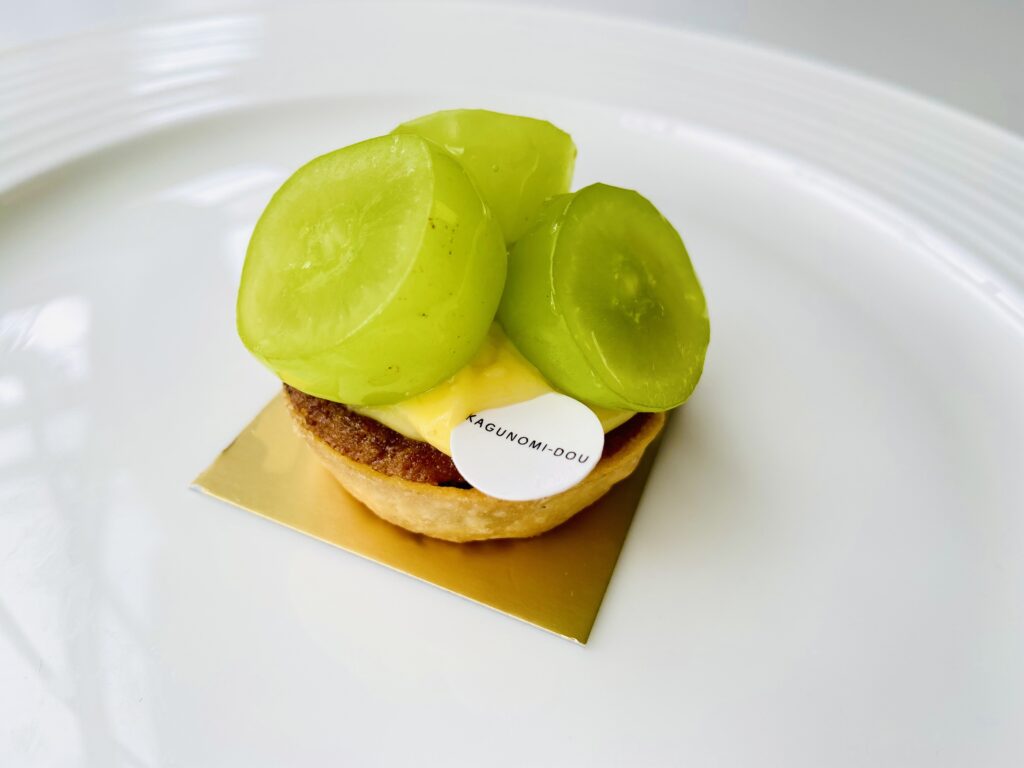 The last is cashmere 320 yen
It's a surprising combination of cassis and marron, but the sweetness and aroma of marron harmonize with the acidity of cassis, making it a refreshing cake to eat!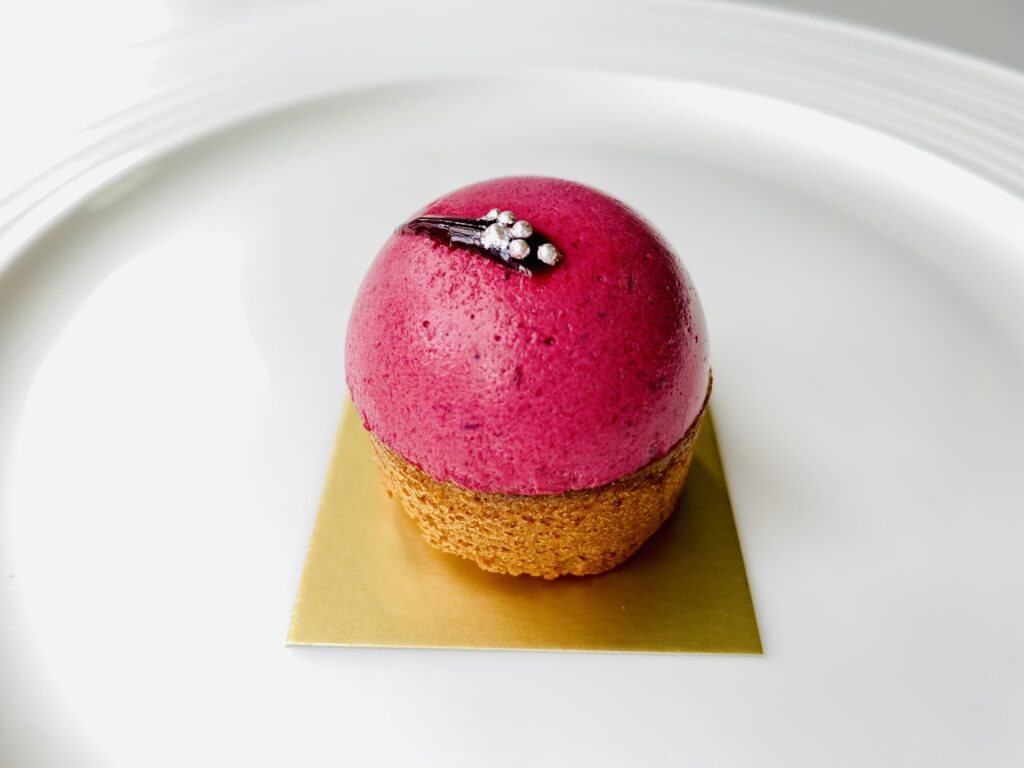 Kagunomido's cake is a fashionable cake that goes well with wine, champagne and other alcoholic beverages as well as tea and coffee, so this time I would like to enjoy a stylish adult cafe time with champagne at eat-in! (After the payday w)
【KAGUNOMI-DOU】
Address: 1-27-17 Shinmachi, Nishi-ku, Osaka-shi, Osaka
(Subway Nagahori Tsurumi Ryokuchi Line Nishi-Ohashi Station (Gateway 4) 2 minutes walk)
Business hours: (Monday-Wednesday / Friday) 14 : 00-22: 00, (Saturdays, Sundays and holidays) 12:00 to 20:00
sold out as soon as the end
telephone number: 06-7506-8706
Closed: Thursday
budget:
payment: cash
Parking:X
Take out:○
Eat in:○
HP:https://www.kagunomi-dou.jp/
FB:@kagunomidou
Instagram:@kagunomidou