Sponsored Links
"Jun Cafe American" near Dotonbori is a long-established coffee shop that represents Minami in Osaka. I heard that the hot cakes here are delicious and went to the end of work.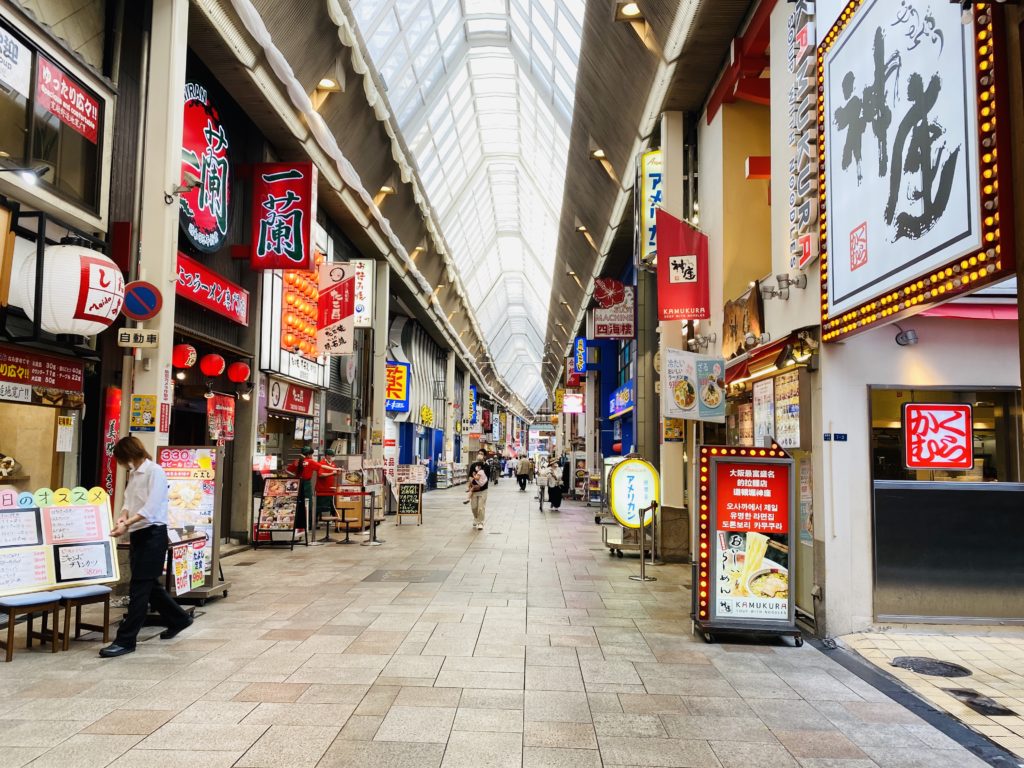 It is located in an area with many B-class gourmet restaurants such as takoyaki and ramen shops.
Standing in front of the shop, you will find a gorgeous chandelier and a spiral staircase like a Western castle.
The walls and stained glass made of 640 pieces of wood can be seen from the entrance, and I'm a little excited about the luxury that is different from the atmosphere of Dotonbori. .. ..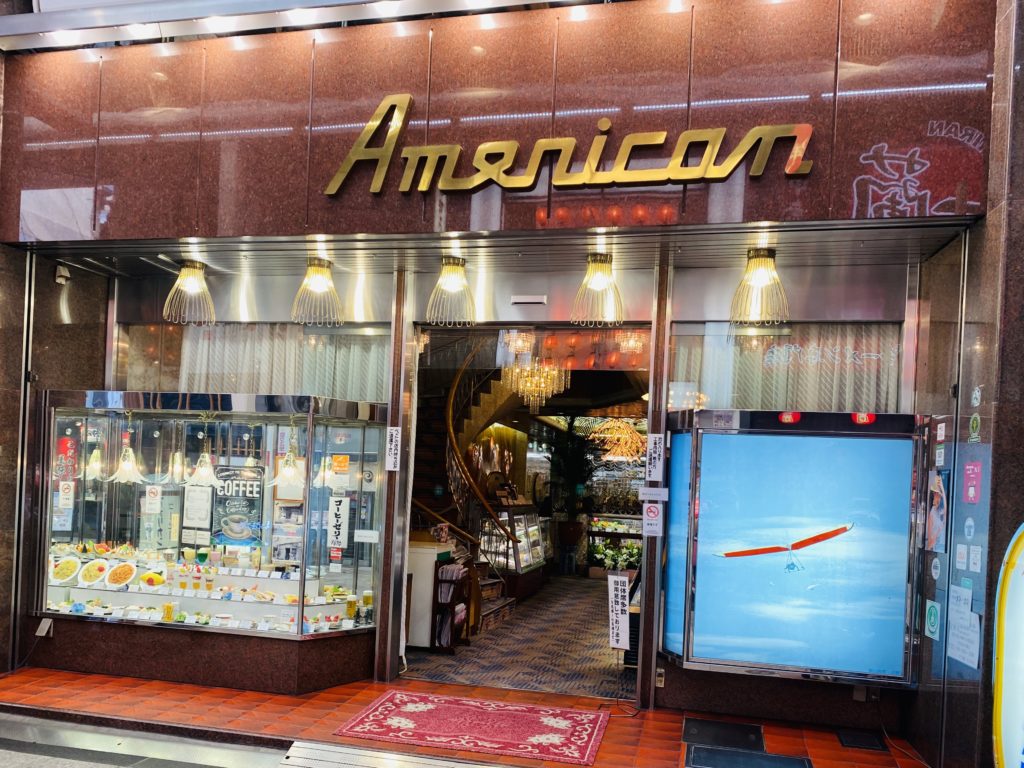 The neo-classical interior of "American Pure Cafe" has high cultural value
and has been selected as a selection of living architectural museums in Osaka.
Food samples are displayed at the entrance, and it's fun just to look at them.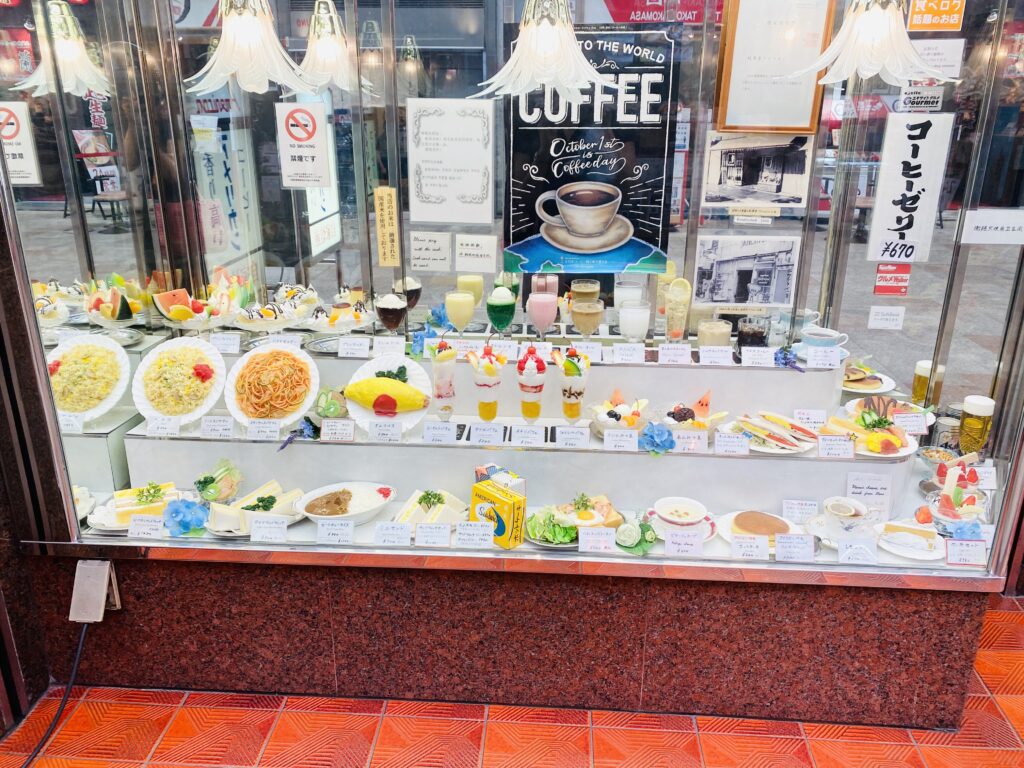 Katsuyo Kobayashi, a cook, praised the hot cakes and cutlet sandwiches.
When you enter the shop and take a seat, fresh flowers are displayed and it feels very good. The owner seems to plant seasonal flowers once a week.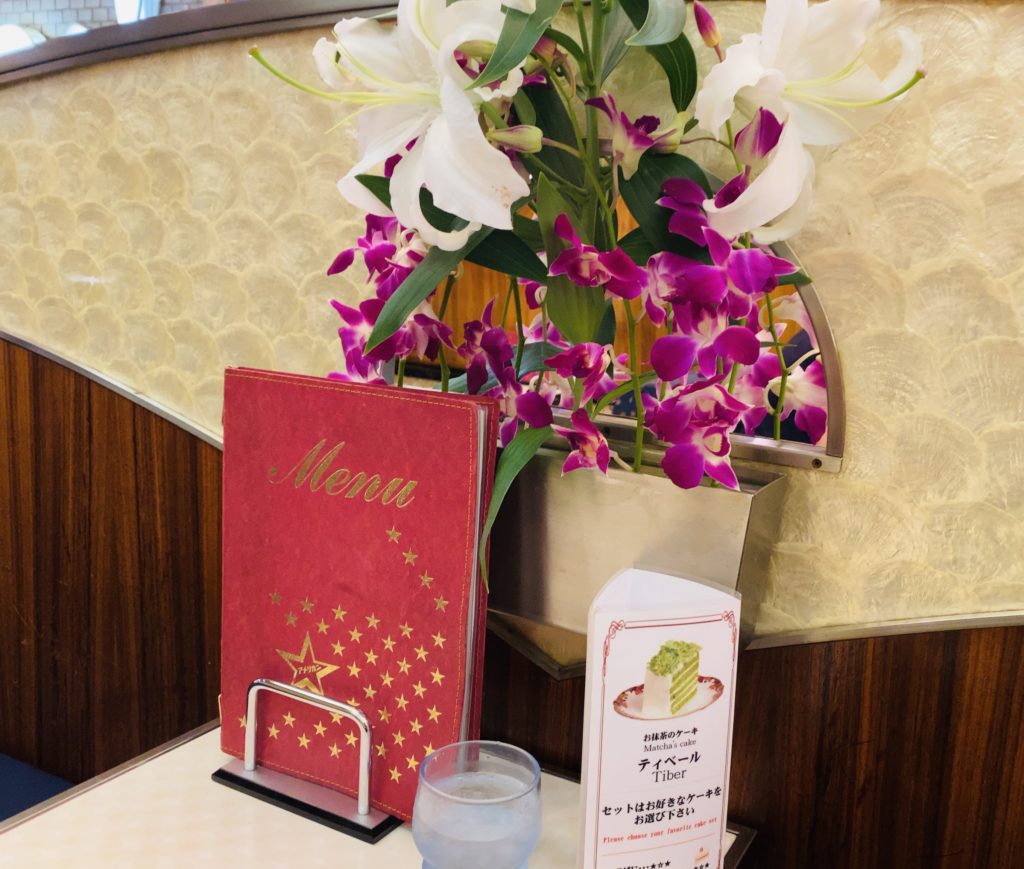 The menu with golden stars studded on a red background is also cool.
The price is 540 yen (tax included) for hot cakes and 550 yen (tax included) for coffee.
However, if you make a set of hot cake + drink, it will be 1000 yen (tax included), so order the set.

I was at a loss with a homemade blend of hot coffee using 8 kinds of beans, but this day was a hot summer day, so I chose Ice Cafe au lait.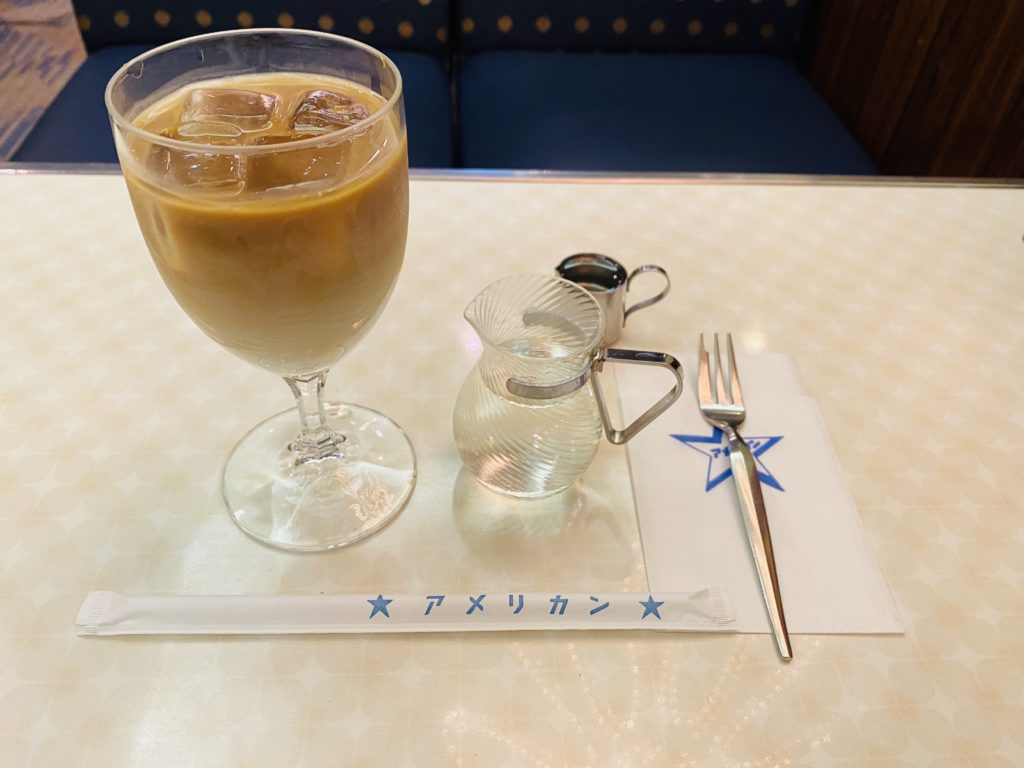 And this is the rumored hot cake! !!

It is made by blending several kinds of wheat and is served immediately after being baked on a copper plate, so it's freshly baked! Fluffy hot!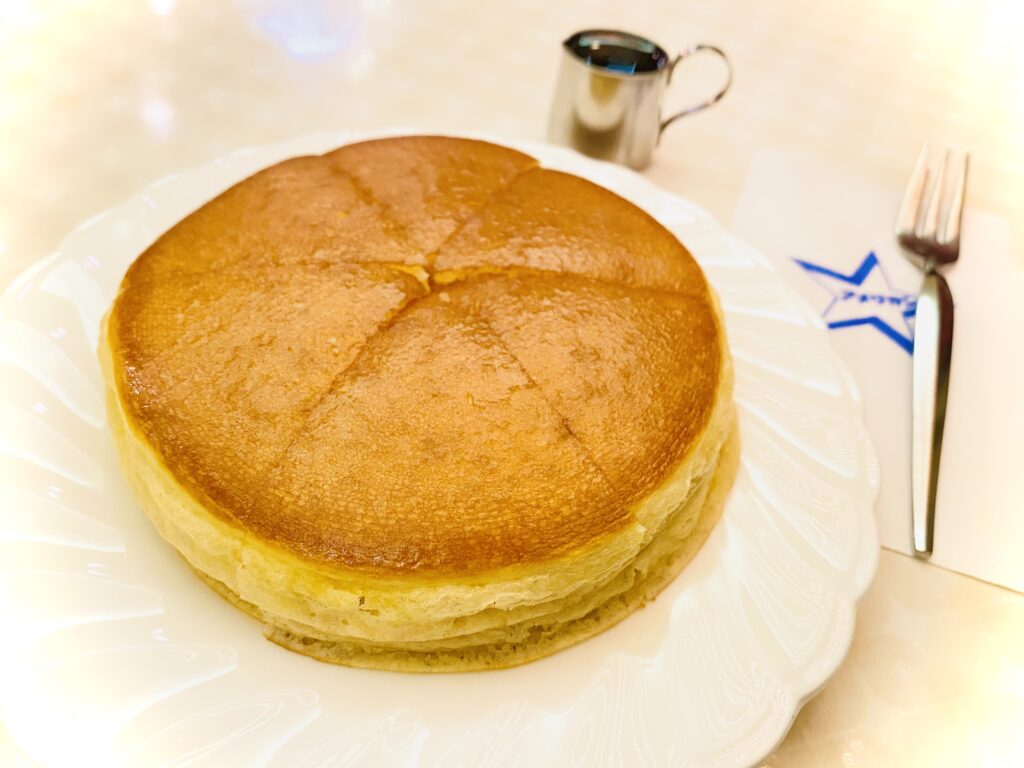 It is cut into 6 equal parts from the beginning so that it can be eaten immediately after being served.
Now, let's soak this hot pancake with plenty of syrup.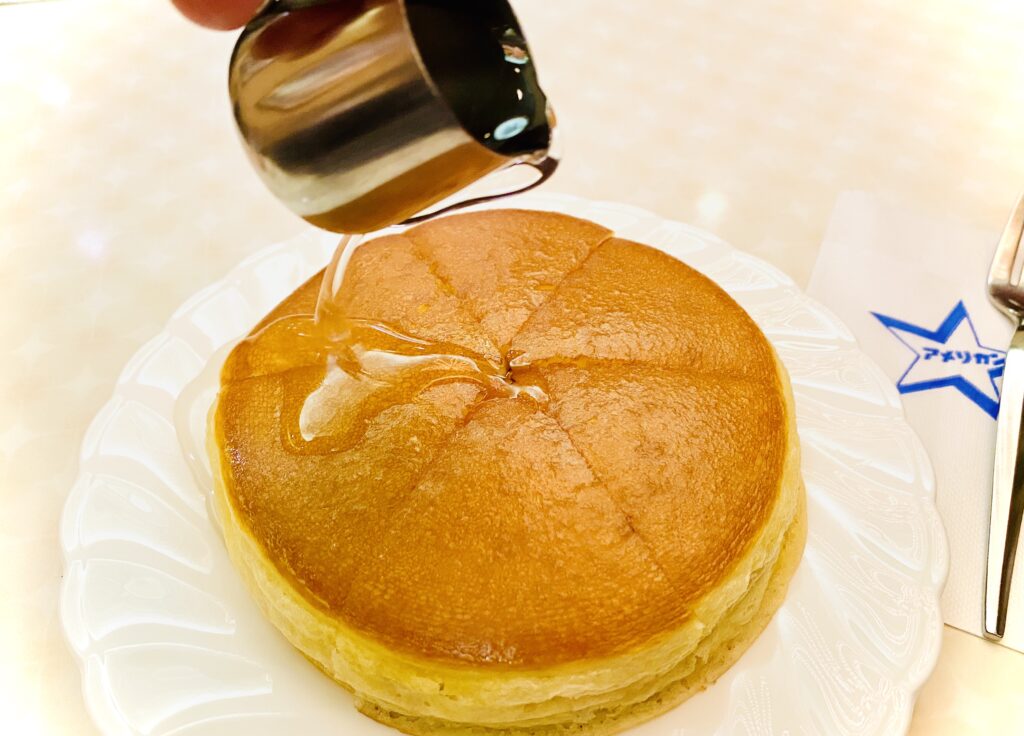 Stick a fork into the cut pancake and throw it into your mouth. Then, the sweetness of the syrup and the salty taste of butter spread all over the mouth with the fragrance, and the feeling that the particles of pleasure spark in the tired brain of work is irresistible! !! !!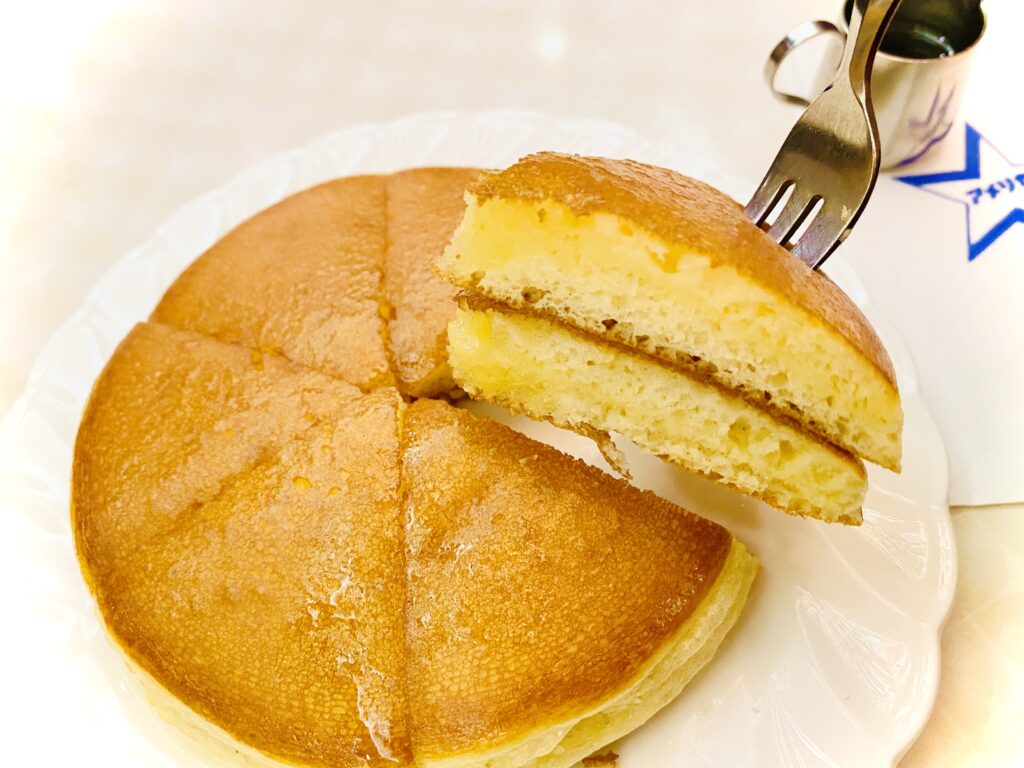 Hmm … ♡ It was really delicious.
Let's call it hotcake meditation for this moment in a blink of an eye.
By the way, the syrup is transparent. Maple syrup and honey are not too good for hot cakes, so they are made by mixing fluffy and sweet special syrup with good honey.
The atmosphere of the shop is gorgeous, so it was a little exciting to enter alone, but when I entered, I was able to spend a calm and cozy atmosphere like Osaka.

The hot cakes eaten in a gorgeous space were exquisite as rumored, and when I think that this has been around since the Showa period, I think it's purely amazing. 

It seems that you can take it home, so let's take it out.
(Osaka is famous for its cute takeaway package!)

Next time, I'll try homemade hot coffee.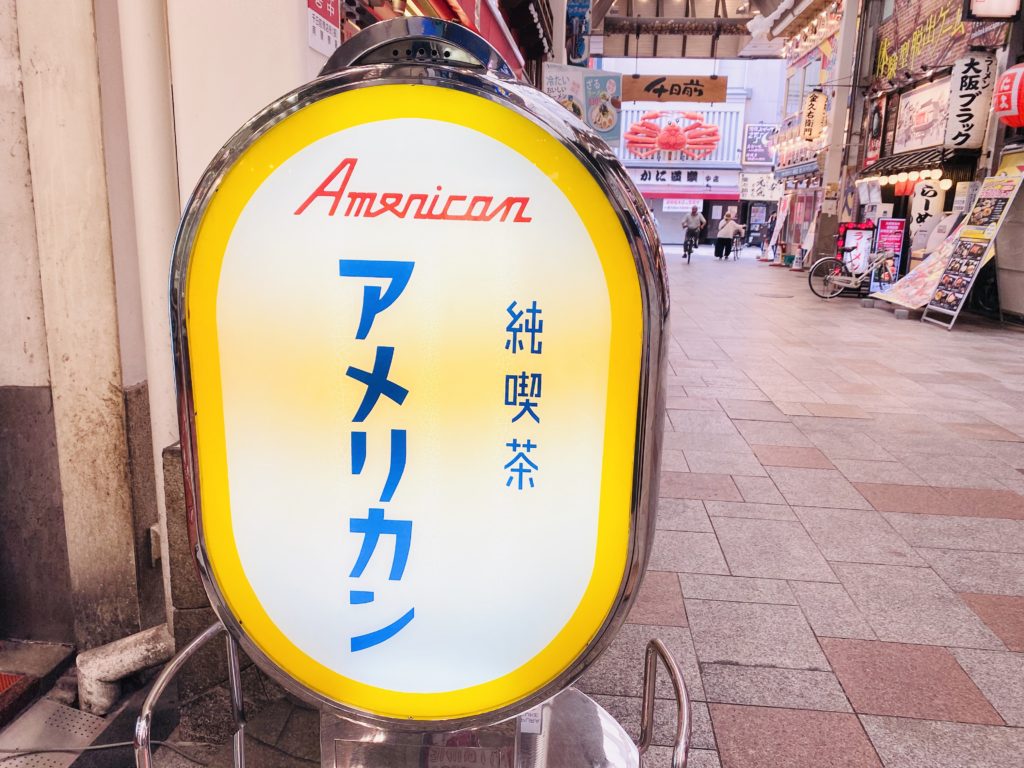 [Jyunkissa American]
Address: 1-7-4 Dotonbori, Chuo-ku, Osaka-shi, Osaka American Building Co., Ltd.
Phone number: 06-6211-2100
Business hours: 9: 00-23: 00 (LO22: 45) 9: on Tuesday 00-22: 30 (LO22: 15)
Regular holiday: 12/31 ( Closed about 3 times a month on Thursday)
Web: https://www.junkissa-american.com/